Many people don't know what a MOBA game is, but if you do, you're at the right spot. When you're involved in online gaming, there isn't anything that can compare to the fun of teaming up with your friends to take out other groups in a competitive battle. The thrill, fun, and sense of personal pride that comes from competing in a team alongside your friends is what inspires MOBA Now to come to fruition.
MOBA Now is dedicated to providing our raiders with insight into the best MOBA games. We've developed this website to serve as an encyclopedia of information for you to use whenever you need us. You'll find everything you need to know about MOBA games here, alongside content that's constantly being updated to provide only the most up-to-date information.
We are a team of MOBA enthusiasts, with countless hours of playtime, and countless matches won (and lost). Our team has played a wide selection of MOBA's, has mained a sizable portion of the available characters in their favorite titles at one time or another, keeps up with the competitive scene, and knows a thing or two about teamwork and strategy. So if you want to up your win counts and climb ranks, stick around!
Our Goal
There's one goal that we have. We want to be the first source you come to for anything and everything related to MOBA. No matter if you're a veteran player or if you're still trying to remember what MOBA stands for, we've got tons of information that'll help you. On our website, you'll find beginner tips, gaming guides, and other exclusive information.
Our goal at MOBA Now is simple. We want to be an all-encompassing blog and social hub for all things MOBA. We aim to provide expert-led content on the biggest and brightest MOBA titles on the market, we aim to shine a spotlight on the best Esports teams and individuals out there, and we also aim to provide content on the lesser known MOBA titles out there and give them the love they deserve!
Plus, we'll keep you updated on all of the latest patches that are released. Also, we'll gauge the interest in the latest games released on the market, so we can focus on developing content that our community (you) wants to read. All of the content released on our website will be developed by MOBA experts who live, eat, and breathe online gaming.
What We Offer
If you're struggling to find a MOBA website that truly gives you an unlimited source of knowledge, you've found the right place. The content we offer will you give you personalized insights into each game we review, so you can determine if it's the right choice for you to invest in. Plus, we strive to create a variety of content that covers all genres of MOBA games. You'll never get bored with what we have to offer here.
How We Operate
No matter how much content we're putting out, we're always looking to improve. The base of our content is our writing team. Our group of writers has come together to share their passion for MOBA games with the world. They aren't afraid to speak up about things they don't like; they're passionate about what they write about and want to bring their love of MOBA games to you. That's what makes our content so refreshing, unique, and engaging.
We aren't a site that simply lists stats and builds, nor are we an esports news site. We are a MOBA blog that is made special by a team of MOBA enthusiasts that specialize in their respective games, know the characters, maps and core mechanics like the back of their hand. Which means that when you come to MOBA Now, you get authentic and genuinely helpful guidance, guaranteed! 
But, that's not all that we do to create high-quality content either. We have a dedicated team of experts who work to ensure all of the content we create is high-quality, accurate, exciting, and original.
Plus, we heavily depend on our community too. We know that our readers will always find ways to help us improve our content (which we love). So, if you ever have any suggestions on how we can improve our content or if you're ever looking to geek out about MOBA games with one of our writers, reach out. We'd love to chat!
Core Values
There's a lot that we hold near and dear to our hearts here at MOBA Now. However, here are some of our core values:
Status
Trustworthiness
Popularity
Influence
Honesty
Our Team
Are you ready to meet our team of MOBA Now writers? They're excited to meet you too! Even though oceans and thousands of miles separate our team of MOBA Now writers, their love for online gaming connects them all. Please meet our team:
Stefan Stefanovic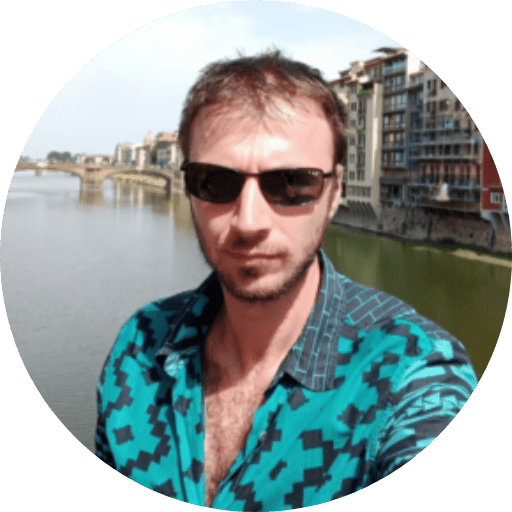 Stefan is a major MOBA nerd. He got hooked by the competitive nature of Dota 1 some 15, 16 years ago. Since that time, he was jumping from HoN to LoL, and ultimately, Dota 2. Of course, Stefan has tried other titles within the niche and, as of late, is focusing on MOBA shooters (in other words, Valorant). However, he also likes other genres. Stefan is a CIV fanatic, and when he wants to chill and play something casual, he goes with popular ARPG titles. Grinding epic loot is his pet peeve. As for his private life, Stefan loves yoga and swimming. If he isn't working, you will likely see him in a studio doing Mountain pose. He also plays guitar, likes to learn foreign languages, and read fantasy books.
Favorite MOBA Game Ever: Dota 2
Favorite MOBA Developer: Valve
A MOBA Gem That Feels like only they have played: Bloodline Champions
Best MOBA Gaming Moment: Lots of different esports moments. "6 million dollar
echo slam" comes into mind.
Most Recent MOBA Game They've Played (January 2022): Valorant
MOBA Gaming Hot Take: Unfortunately, I feel that the genre is slowly reaching its limits and going into decline.
Shane Martin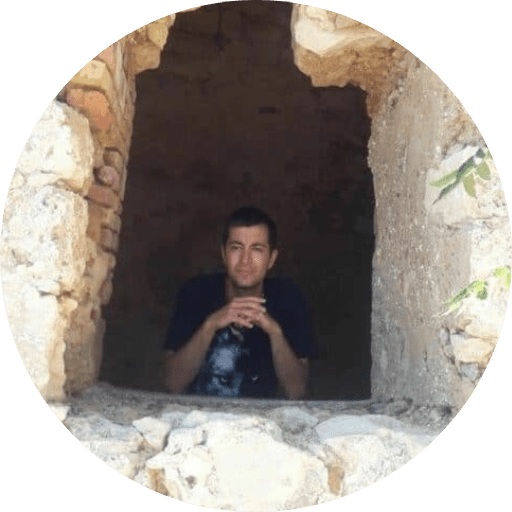 Shane's gaming life may have started with MOBAs like League of Legends and SMITE, but over the past decade or so he has stepped into other genres, eager to experience new stories and types of gameplay. More recently, he has ventured headfirst into narrative-driven RPGs to inspire him in his own writing, but by no means has he abandoned the sweaty life of multiplayer games. After all, a daily dosage of saltiness is necessary for his survival.
Favorite MOBA Game Ever: League of Legends (Smite is a very close second though)
Favorite MOBA Developer: Riot Games (because of how much development they're putting into their narrative team)
A MOBA Gem That Feels like only they have played: Heroes of the Storm
Most Recent MOBA Game They've Played (July 2022): League of Legends and Smite interchangeably, more League recently though because of the Star Guardian event.
MOBA Gaming Hot Take: Smite is harder than League of Legends because you have to aim your auto attacks
Aaron Stevens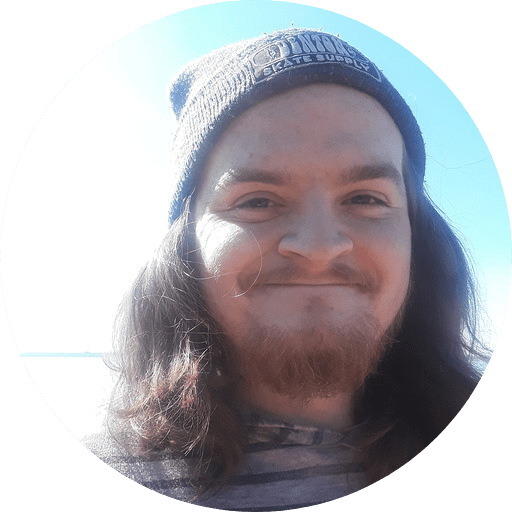 Aaron is a lifelong gamer that loves a good challenge. Competitive multiplayer games like MOBAs have provided a perfect environment for him to thrive. Outside of video games, he enjoys doing anything creative, such as writing, creating art, or music. He loves to apply his outside-of-the-box thinking to competitive games, creating new tactics and strategies wherever possible.
Favorite MOBA Game Ever: SMITE
Favorite MOBA Developer: Hi-Rez Studios
A MOBA Gem That Feels like only they have played: Battleborn
Best MOBA Gaming Moment: Every time I get to play with new items and characters.
Most Recent MOBA Game They've Played (July 2022): Pokémon Unite
MOBA Gaming Hot Take: Following the meta too closely only results in disappointment.
Mikala Beers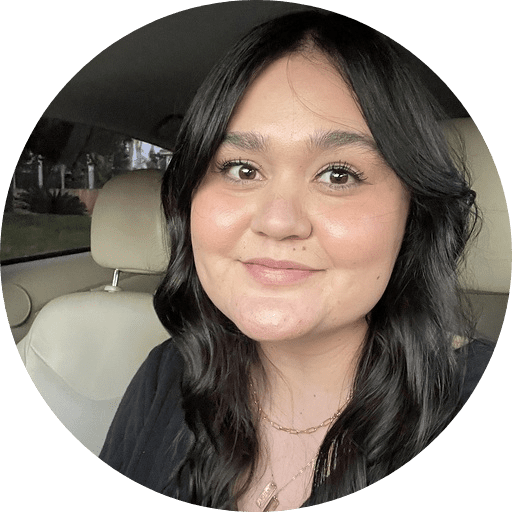 When it comes to nerding out, Mikala can hit you from all angles. She's a massive RPG fan, who has spent more hours in Hyrule than she cares to admit. She's a PC gamer who loves grinding away at the latest MOBA to sink its hook in. Plus, when she's not gaming, she's probably catching up on her anime backlog or settling down for a marvel movie marathon!
Favorite MOBA Game Ever: Overwatch
Favorite MOBA Developer: Riot
A MOBA Gem That Feels like only they have played: Not a super secret game, but one I don't hear about as much that I enjoy is Paladins!
Best MOBA Gaming Moment: When I first got into PC gaming, I started with Overwatch. So, my first POTG as Soldier 76 is one of my favorite memories!
Most Recent MOBA Game They've Played (January 2022): Valorant
MOBA Gaming Hot Take: Unpopular opinion: League is not my top favorite. I know I'm the worst!
Ali Mustafa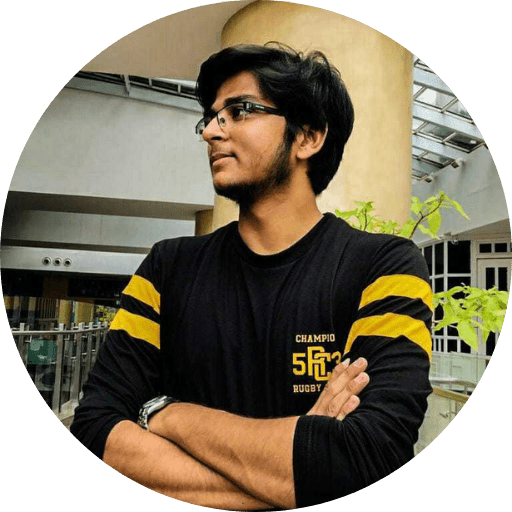 Ali is a devoted gamer and a certified tech geek, always checking out new games on the horizon and looking for the next piece of kit to make his PC sing. He's a massive MOBA fan, a lifelong admirer of the GTA series, and when he's not playing games, you can rest assured that he's writing about them!
Favorite MOBA Game(s) Ever: C&C: Red Alert 2, League of Legends, WoW, Valorant, Age of Empires 2
Favorite MOBA Developer: Riot Games
A MOBA Gem That Feels like only they have played: Age of Empires 2: The Conquerors
Best MOBA Gaming Moment: Once, I forgot to purchase weapons and frag grenades as KJ in Valorant and ended up Ace-ing the round with a classic Pistol 1v5. We ultimately lost the match (I blame my noob friends).
Most Recent MOBA Game They've Played (July 2022): Valorant
MOBA Gaming Hot Take: MOBA games especially RTS MOBA games have a ton of research-proven psychological benefits such as enhancing cognitive abilities and critical real-life decision-making. Not to mention they are incredibly fun! I think every gamer out there should give MOBA gaming a shot.