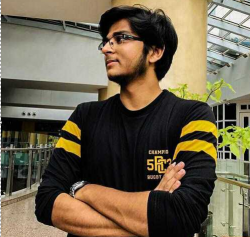 Latest posts by Ali Mustafa
(see all)
Riot Games, in 2020, came up with Valorant. Unlike their previous projects, which remain popular in esports, Valorant is a first-person shooter game. 
The game went under development in 2014, and it took Riot six years to release Valorant. At first, many thought it would be a terrible idea that would never end anywhere. After that, however, things were different, and people enjoyed the game from the beginning. 
Here, we'll look at what made the game so great and how it's taking it even further. 
Valorant has been making significant progress. The game has been out for only two years, and it's still going pretty well. In the duration, they've already introduced nineteen different agents. Making the right choices in the game is essential, and it begins from the moment you have to pick an agent. This guide will help you through the process of learning about these characters as briefly and extensively as possible. 
Bottom Line Up Front
Combining elements from different games like Counter Strike and Apex Legends, Riot was able to create something unique. The game introduced different characters over time, and each had different opinions among the player base. 
Overall, every agent is unique in every way. One can always pick a new agent for a change of pace. Therefore, the new players must have a complete guide about the agents. Those that know substantially about the subject can use this guide to see how these heroes stack up against each other in quality. 
Read on to find out more about what tier Valorant agents belong in.
Different Categories of Agents
To be a good player in Valorant, you'll need to choose an agent as your main pick. So, it's important to know what role you can play in the team. 
These four roles are quite basic and give the players an important role: 
Duelists are the 'kill machines' of the team. They are the first to enter areas and clear out all angles for the team to push forward and complete their objective. 

Initiators are duelists' support players. If the duelists fail to secure a kill, the initiators can walk with them to ensure that the enemy doesn't get away. 

Controllers are the minds behind a team. Players that like to create strategies and watch out for the team usually pick controllers. They can play a huge role in providing their teammates with the cover they need from a distance. 

Sentinels are totally different from other categories of agents. They have enough ability to hold down an entire area by themselves, so only those players who have the right mindset to stay defensive and watch out can be the best sentinels.
Rating Agents According to Tier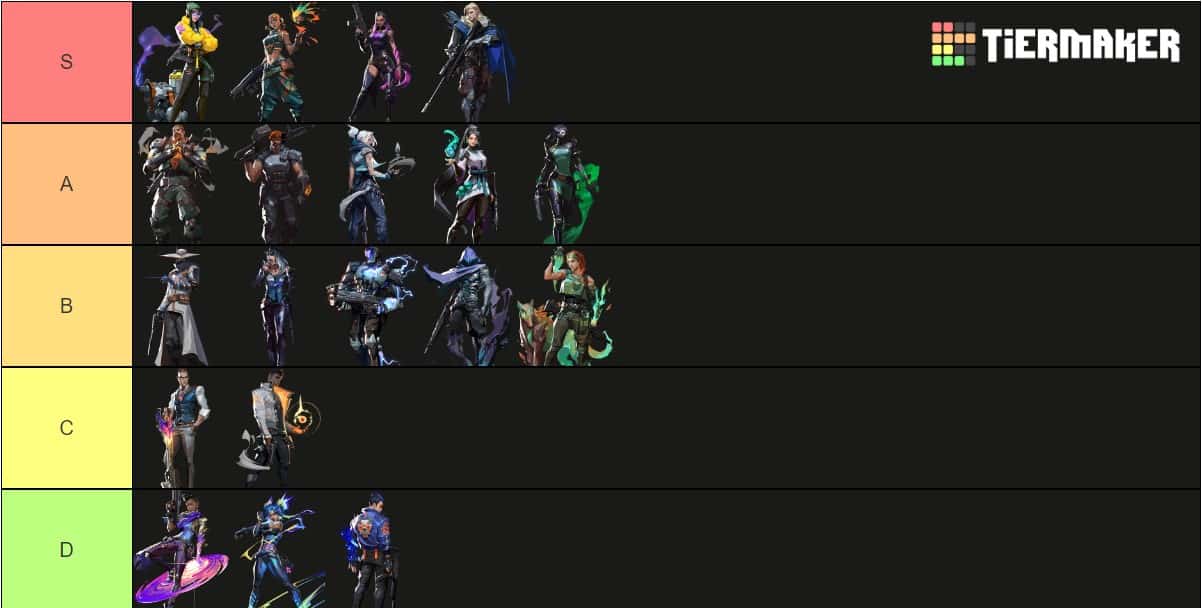 The agents' listing below is in the order of their tiers. These reviews and ratings come from personal experience and, therefore, are subject to personal opinion. 
The rankings spread from S-Tier to D-Tier, with S being the highest and D the lowest. All characters receive their ranking based on several different aspects. Their story in the game, abilities, probability of producing an impact in a match, and how important they are for a team. 
Following is the list of all the agents:
S – Tier Agents (Overpowered Gods)
Killjoy
The German engineer, Klara Bohringer, is truly one of the best sentinels you can find in the game. She designed her bots, and she's also made modifications to several agents' utilities. 
One of the most favorite agents in the game, Killjoy, is a joyous sentinel that relies on her inventions to help her on the battlefield. Her bots are part of why she's been such a consistent member of every team. Killjoy is an agent who's lethal as well as tactical. Players love to use Killjoy because she's a sentinel of the highest level. 
Therefore, Killjoy has an S-Tier rating on this list. You won't find many agents with such a massive ranking. She's also one of my favorite characters to pick in any match. Whatever the map and situation, Killjoy is a reliable option that can reward patient players with the win. 
Raze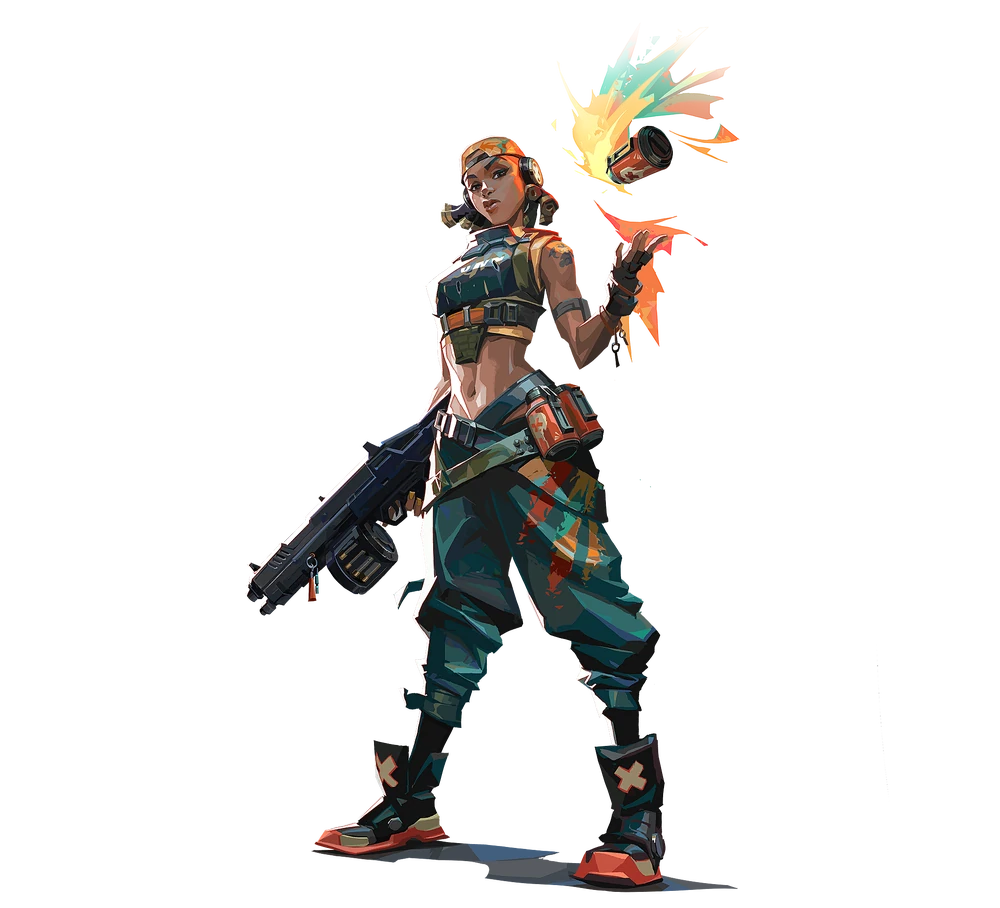 Blasting her way into the Protocol, Raze was the twelfth agent to start working with Brimstone. She's a jubilant duelist who enjoys blowing things up with her utilities.
Raze is an S-Tier agent. Players know that a Raze main is one of the most difficult things to handle. However, they can be really good with their aim and know how to make a good push. 
Her grenades also enable her to be aggressive, and the Showstopper is a simple trick that can put out multiple enemies simultaneously. There's no questioning how much impact Raze can provide in a tight situation, and that's why she gets such a big rating. 
Sova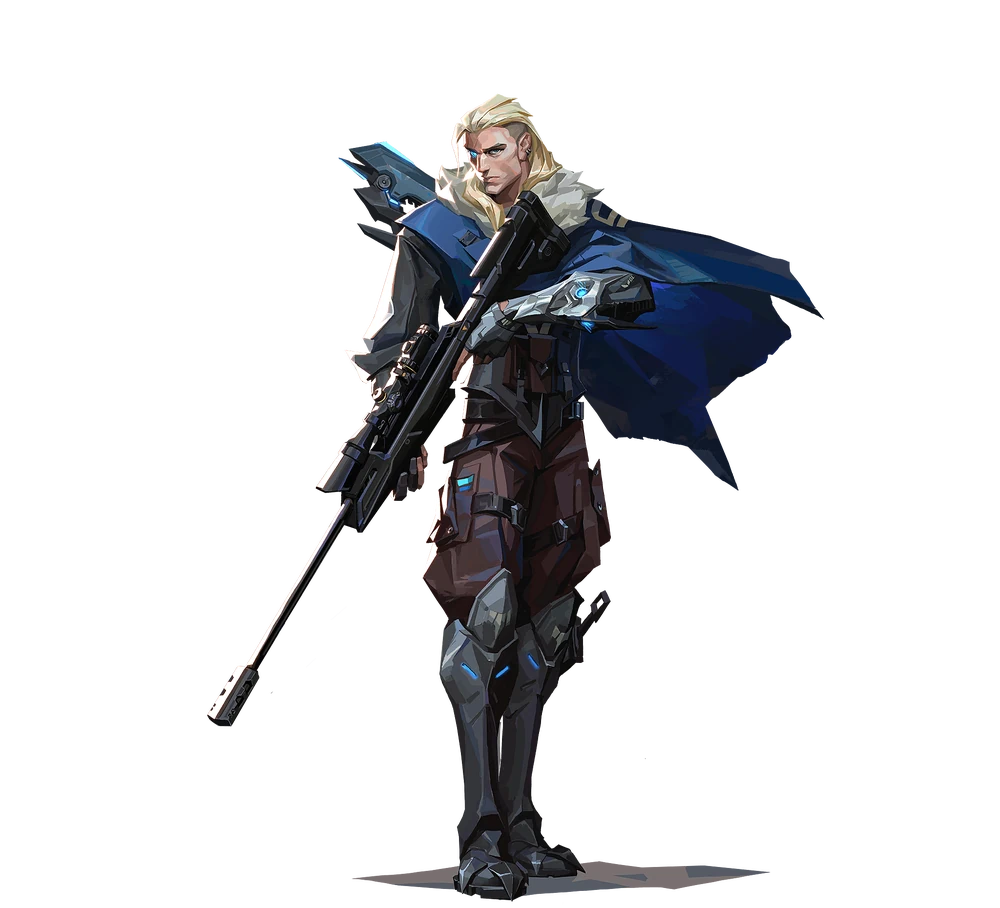 Among initiators, many consider Sova to be the best. He has also been in the game since the beta version. Players who use the information to make strategies love to pick Sova, as he's the right guy for the job. Sova has built a reputation for providing efficient enemy intel. Such an agent holds great importance in so many regards. His kit contains two tools that have been extremely advantageous for knowing enemy positions. 
You would want such a useful agent in your team because he can get you the intel you desperately need. But, unfortunately, Sova only needs the right angle to get the job done. For so long, he's been the go-to agent for teams that rely on a good initiator.
Sova is the best initiator in the game. A good support player's role is to bring the enemy out of hiding and keep his teammates alive with his firepower. He seems to require no adjustments, indicating his strong presence. Therefore, Sova is also S-Tier. 
Sova can also bring more offense into the game with his basic and ultimate abilities. Flanks might be his biggest vulnerability, but other than that, Sova can give you control right from the beginning, and no other agent can provide intel like him.
Reyna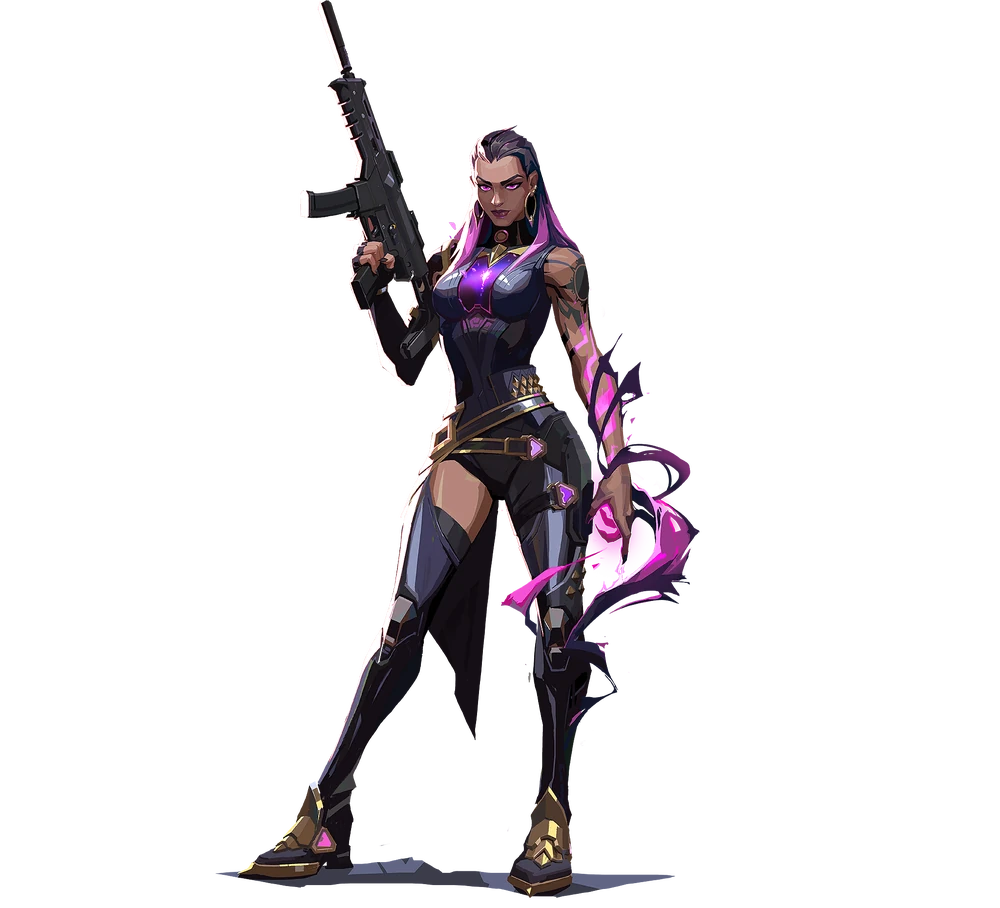 Reyna is the eleventh agent to join the Valorant Protocol and the first one revealed after the game went into open beta. She is a duelist and is considered by many as one of the best agents in the game. Just like Raze, Reyna is a top-tier S-Category choice. Her powers as a Radiant make her incredibly superior to everybody else. She even has a voice line in the game that describes her attitude perfectly. 
Reyna is one of those agents whose abilities help her in combat. As a result, she can be a dangerous addition to any team, and she's the first choice as a duelist for many players worldwide. For such obvious reasons, Reyna is my best agent to pick in Valorant.
A – Tier Agents (Above Average)
Breach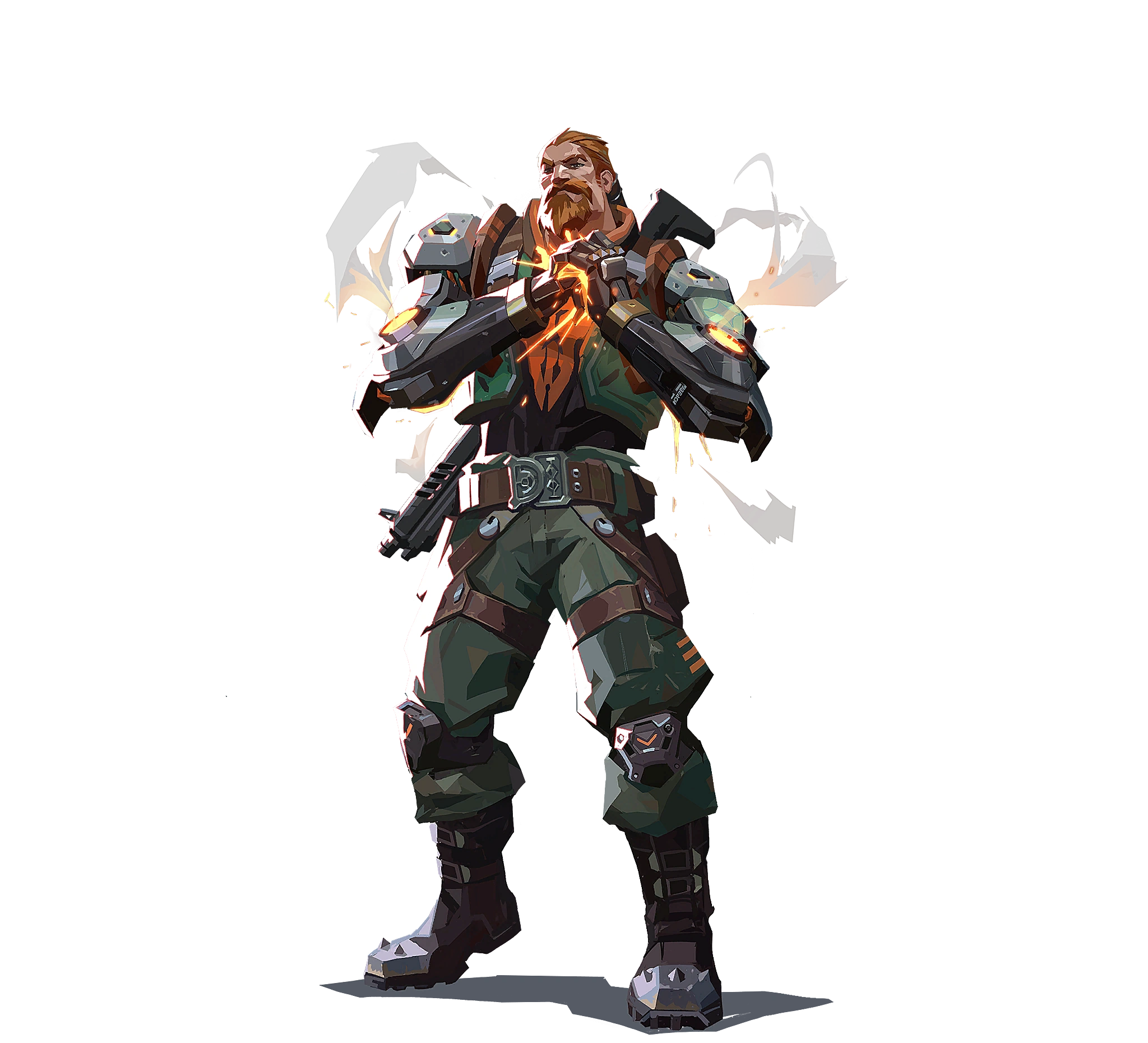 Breach has been a part of the game since the beta version. He plays as an initiator and can be an extremely useful agent. He was the thirteenth agent who made his way into the Protocol. Here's a brief description of the agent and his ranking:
Breach has enough abilities to give his team the right type of chances. His signature ability is Fault Line, which produces a concussive effect on enemies that stand in its line of deployment. It can work through walls onto the other side, so it's advantageous to use it right behind a site. 
Breach makes it to the A-Tier. He's strong and provides plenty of opportunities for either team. His role as an initiator is too important, and he makes it even better with his kit. Few other agents have as many chances of clutching the game using their abilities as Breach.  He can concuss, blind, and stun his enemies to give his teammates the chance to push and eliminate them.  
Brimstone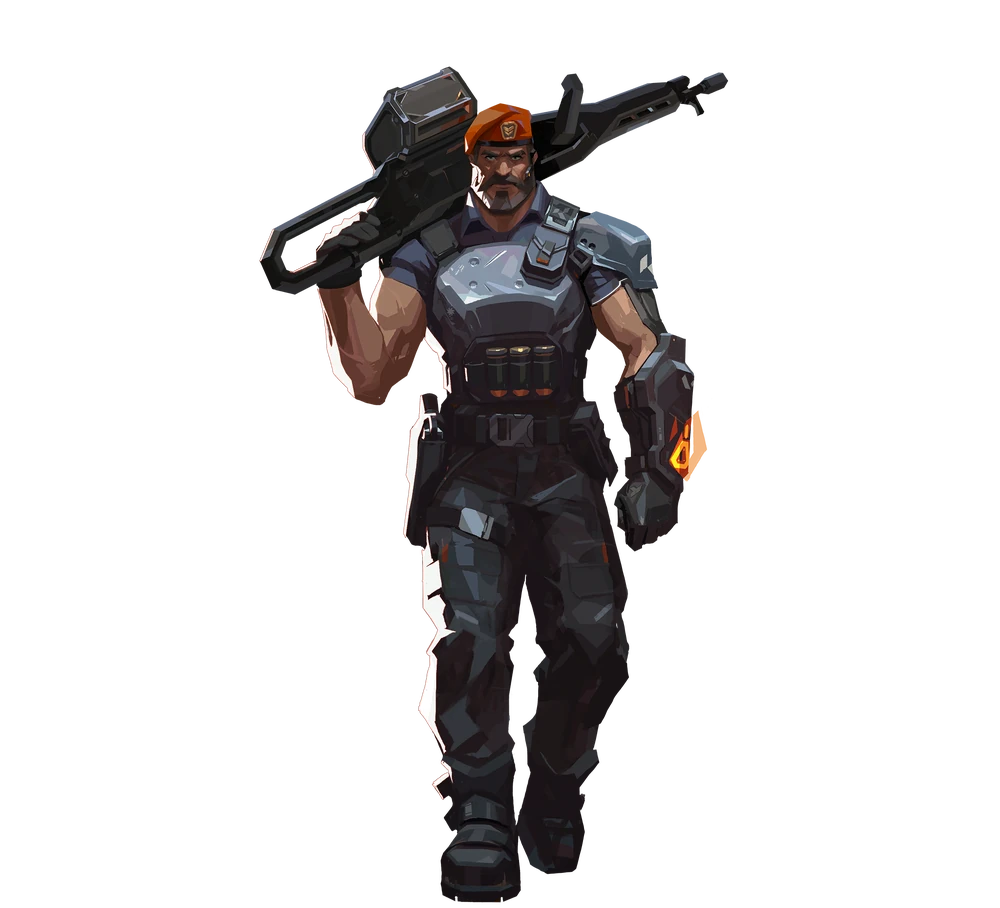 Known by many nicknames, Brimstone founded this task force and recruited most of the agents. Regarded as one of the strongest controllers in the game, he's been a consistent team player in many matches. 
Brimstone secures a respectable A-Grade in the tier list. The Old Dog was the one who founded the Valorant Protocol, so the story involves Brimstone as one of the main characters. He's also able to control the game in a much more dominant fashion than other agents in the category. 
He might be simple with his utility, but sometimes, basic assistance can be the only thing that can win you games. 
Jett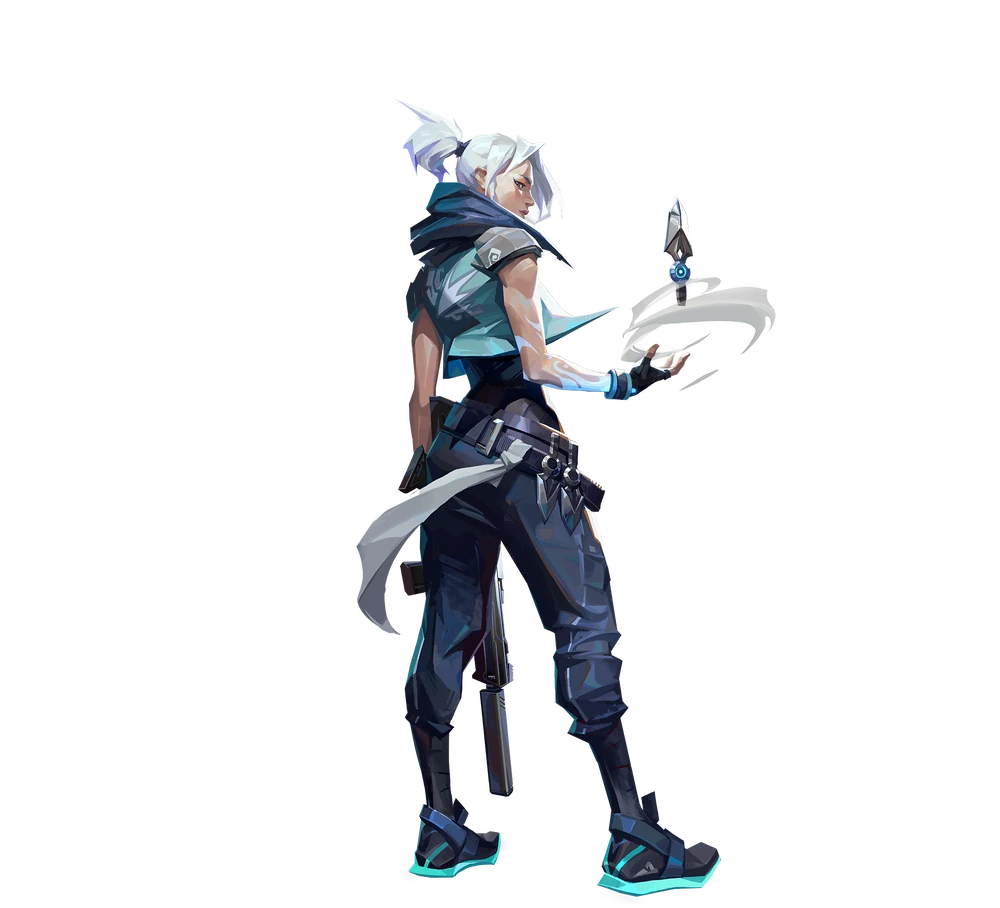 Dashing her way into the Protocol was Jett. You might remember her from Valorant's official trailer. Jett is still the main pick for even professional players because she is good. Jett is fast and quick. Her abilities allow her to take peeks, unlike any other agent. She has the potential to create incredible plays within seconds, making crucial rounds exciting. 
Aside from her basic and signature abilities, Jett also has the passive ability to Drift. It allows her to hover slowly down. Without making any major sound cues, Jett can easily reach the lower ground to eliminate opponents without them knowing. 
Jett's signature ability is the Tailwind, one of the most popular powers in the game. It allows Jett to dash in a direction quickly. Earlier, Jett could use Tailwind in a single click. Now, she must first enter the Dash phase to use her power. If she doesn't use it in the next twelve seconds after activation, it goes to waste. 
As the fastest agent in the Protocol, Jett is definitely an A-Tier agent. 
She also can get to heights instead of taking long routes. Jett is a very dangerous pick with such swiftness and incredible ultimate ability in her daggers. 
Sage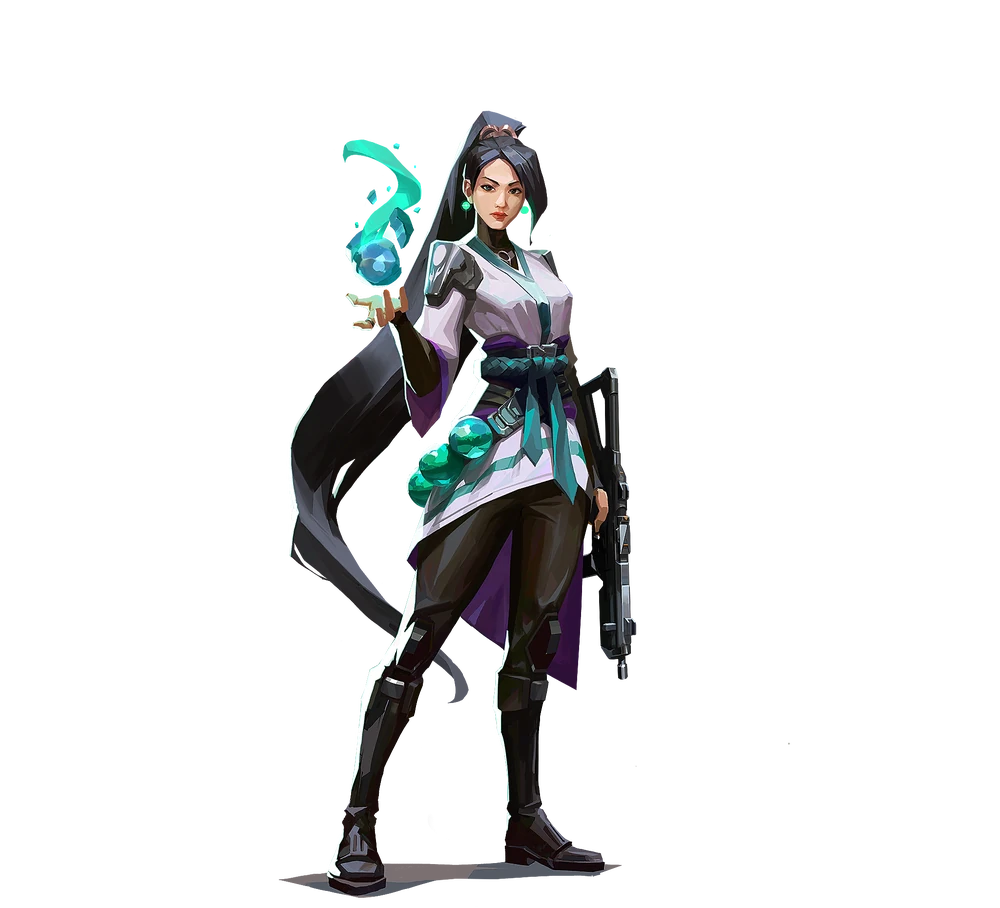 Sage is a sentinel, and many might agree that she is the best at her job. She can do plenty of things for the team and always calculates her actions. Sage barely misses the top category due to an unsatisfactory list of abilities. However, she can resurrect a player, something no other agent can do at this point. That's what makes her a viable agent for every team. 
While she can avoid and even take on fights, she can also provide her team with a bit of a helping hand by healing them or bringing a dead player back to life. However, it's not enough for such an important player. Sage is a defensive player, meaning she doesn't engage in combat head-on. For this reason only, Sage remains an A-Tier agent on the list. 
Viper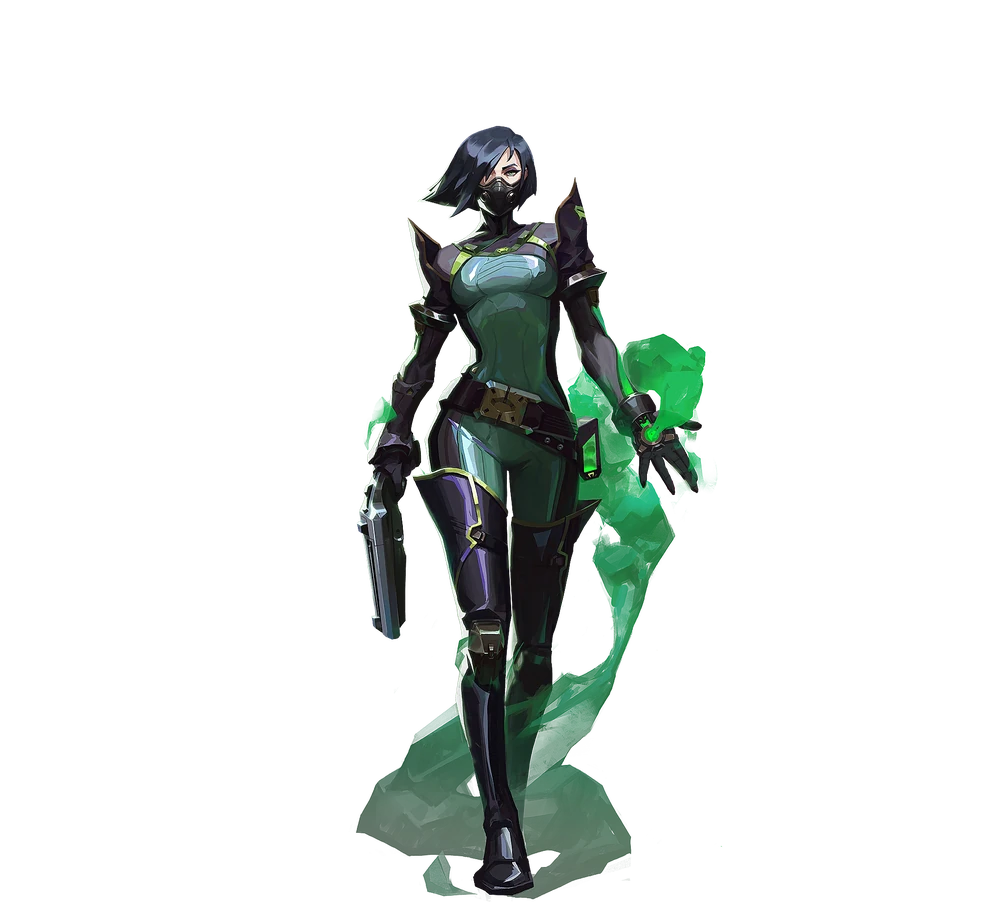 Viper is a controller by nature. The agent to create the Valorant Protocol from scratch, Viper is also a true leader. She is the second agent behind Brimstone in the Protocol. Viper's abilities are excellent in helping her take control of any area. She has a strong presence in the game due to her poisonous utility. Playing with Viper gets easier with time. 
Viper has been in the game since the beta. She's still racking up respectable statistics that make her a viable pick for many maps. Using her signature ability to disperse the opposition and get to your objective is such a simple yet fulfilling task. 
Viper is also important in many other scenarios. Holding angles is something Viper is not familiar with, but she can guard halls and entrances pretty easily. She can also deal damage using her basic abilities. Finally, her ultimate ability is a great way to cripple enemies and pick up some easy kills. So, Viper is an important player if you're looking to play smart. 
Viper is an excellent A-Tier agent. She is a controller who has to make the big plays. Unlike Brimstone and Astra, who can easily watch from a distance, Viper has to stay close to ensure that the round is hers. 
B – Tier Agents (Average)
Cypher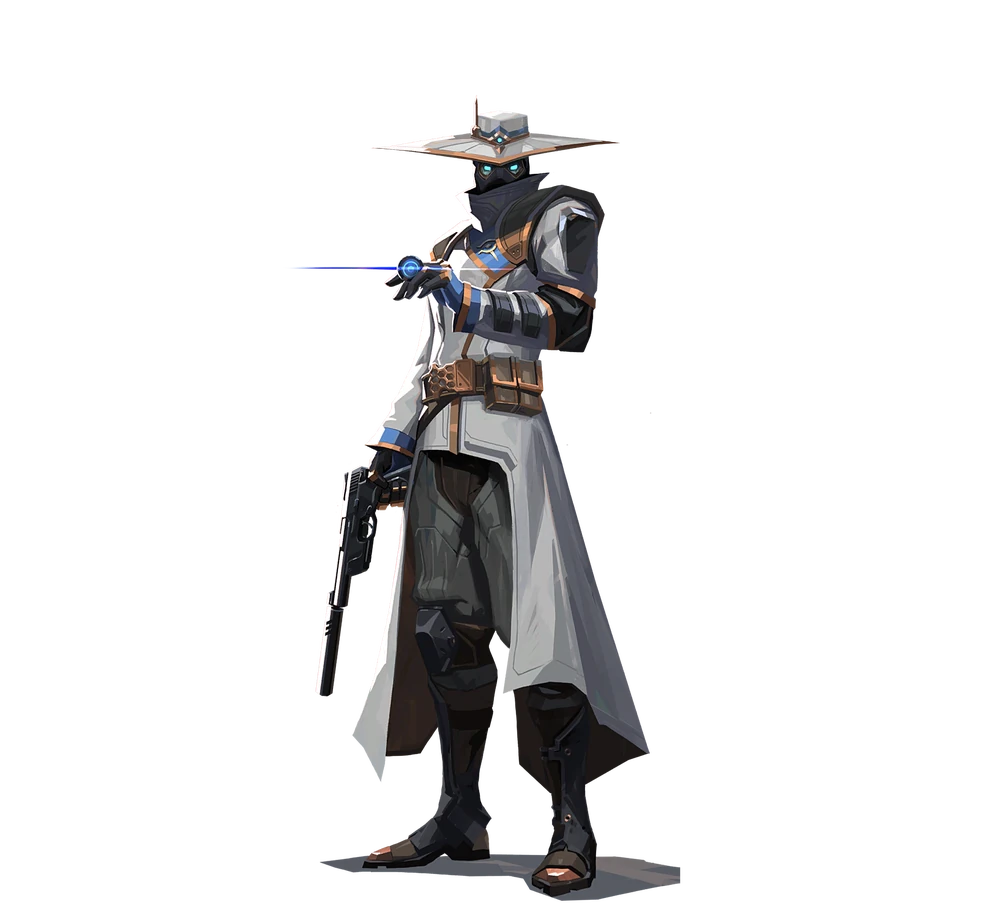 Cypher is also a sentinel who has been a good choice for many players since beta. His story in the game is quite sad, and much of the character's behavior comes from his terrible experiences.
Cypher has a strong presence in the game. Therefore, he receives a B-Tier rating. Cypher can easily watch numerous corners with ease. In addition, his utility allows him to keep a close watch on both friends and enemies. 
Cypher is an effective sentinel who can provide ample cover for teammates. He can also gather sufficient information on the enemy through his tripwires. Therefore, Cypher receives a better rating than Chamber due to the positive impact he produces in the game. 
KAY/O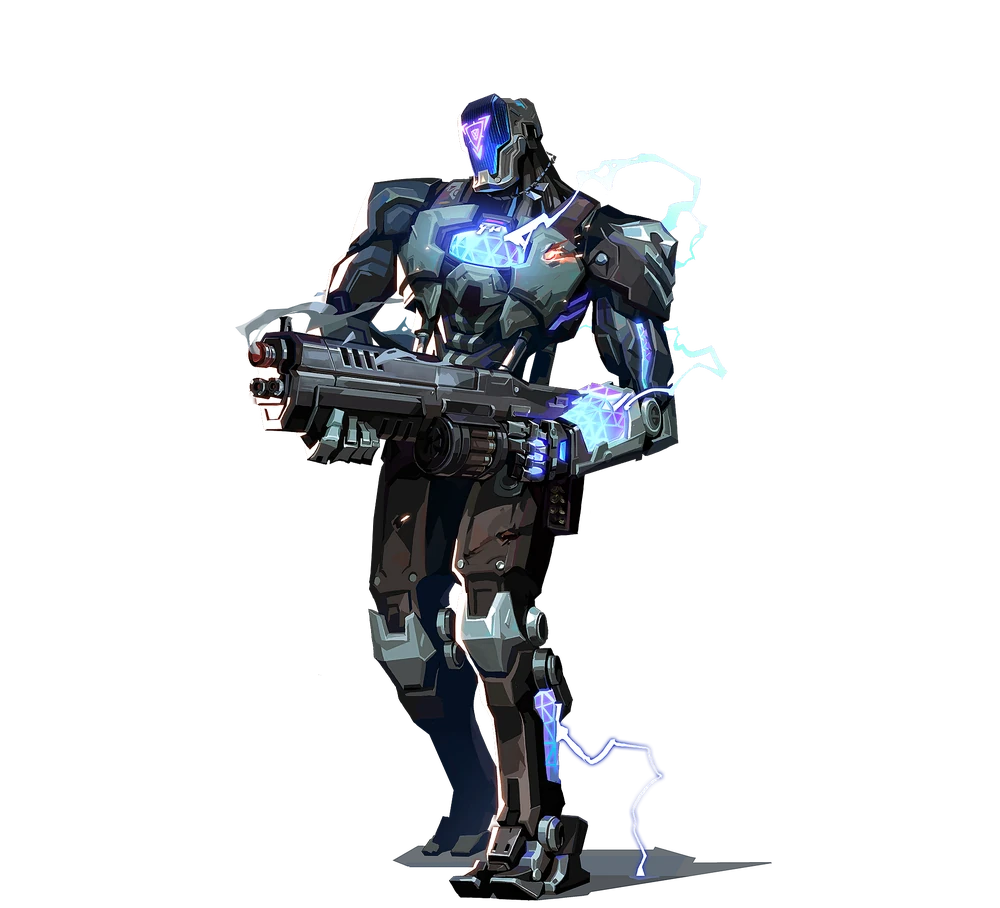 KAY/O is an initiator. He's different from almost all agents because of his robotic origin. Nevertheless, his lore is very interesting, and the agent also has great utilities at his expense. 
Accounting for his skill-suppression abilities, KAY/O gets a convincing B-Grade. KAY/O is an initiator who has a big responsibility on his hands. He has to find out what the enemy is planning and even stop them from using their abilities. No other agent can make such a big impact in a match several times as KAY/O. 
Omen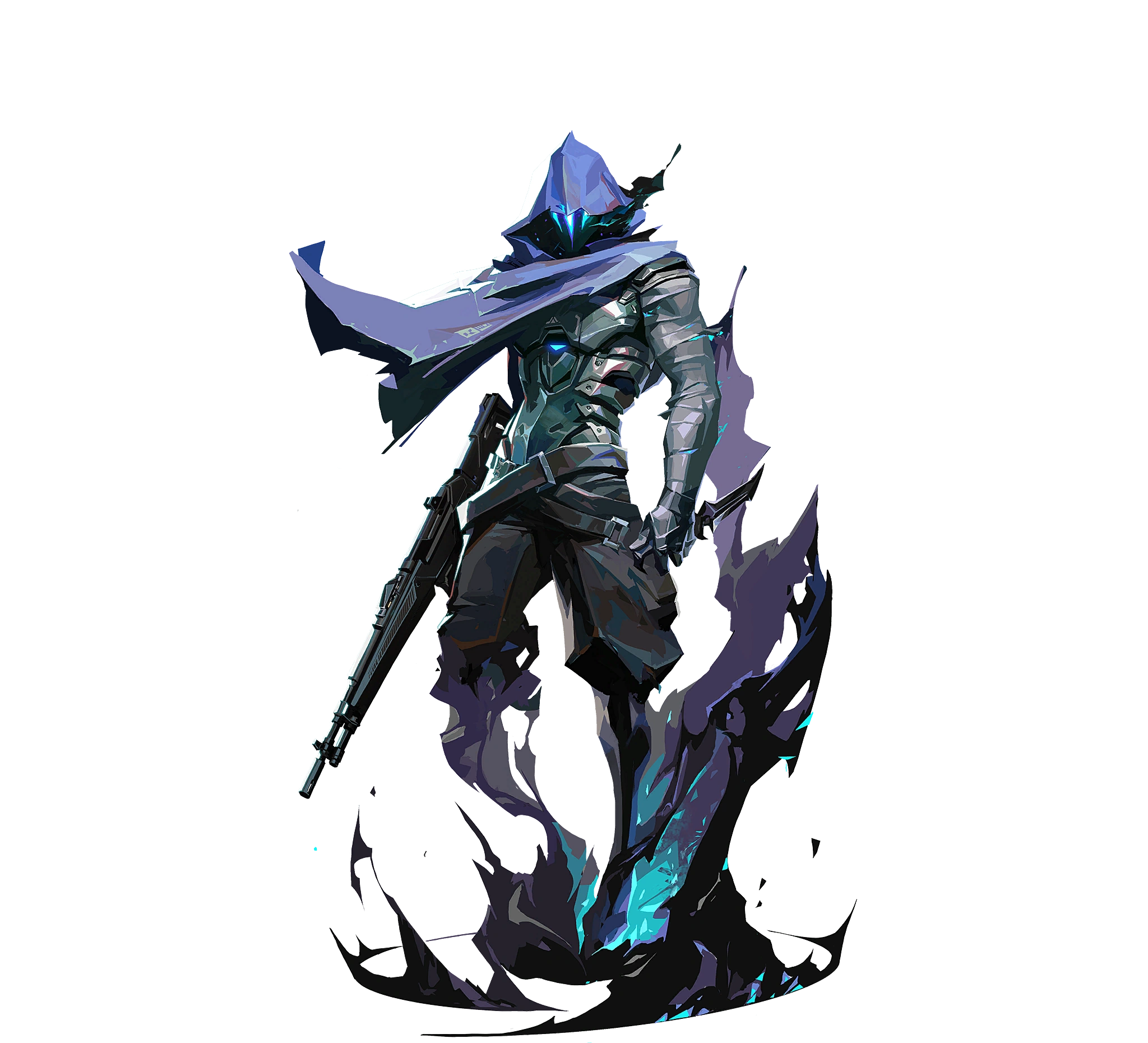 Omen is a controller that has been in the game since the start. From his appearance, it's unclear whether he's human or ever was. He's a very mysterious agent that can be terrifying for some, game and lore-wise. Omen is an effective controller. Everything about him is in the perfect place. There's nothing else you would want to add to the character. His performance, impact, and skills are adequate to give him a B-Tier rating. 
Many players often choose Jett and Omen as the two basic players, playing together successfully. Omen's ability to smoke off areas, blind enemies for support, and get away with his teleporting abilities make him an agent difficult to follow. He's like a ghost that's next to impossible to catch. 
Skye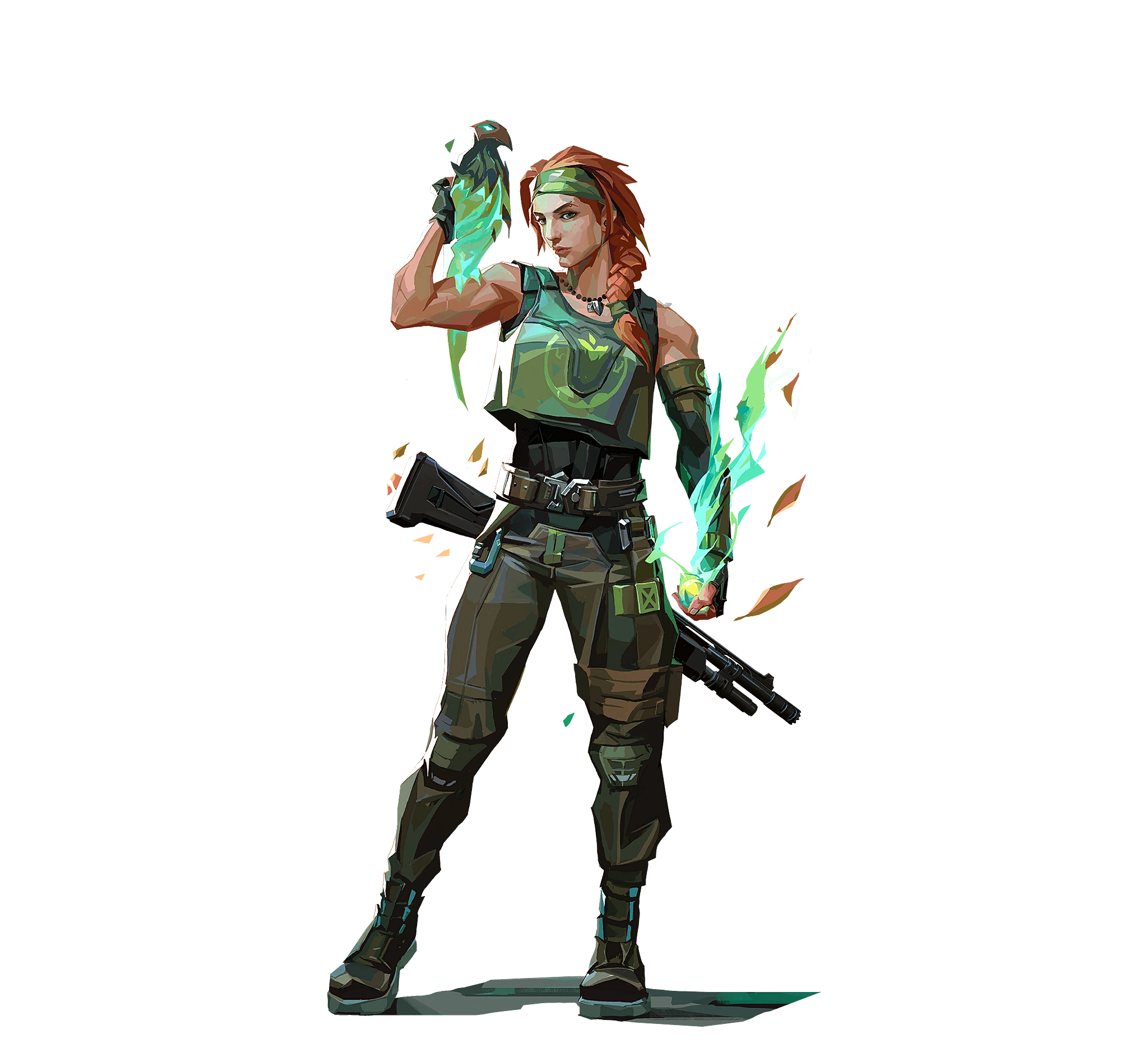 Skye is an initiator and the fourteenth agent in the Protocol. She is known as Nature Girl by her fellow agents. She's easily one of the basic agents to learn about support playing. Skye is an agent diverse in her performance. Like Cypher, her Seekers can point out enemies. However, getting information from a distance seems to be Skye's best use, and her ultimate ability is beneficial in tight situations. 
The impact that Skye can have is quite significant. A lot of players use Skye because of what she has to offer. She has plenty of abilities that can be helpful in recon and planning. Therefore, she has a substantial impact on a game every time. 
Initiators have the potential to create a set-up play for their star duelists. Skye can be that player who can help her teammate in making effective peeks at all angles for maximum advantage.  Skye is good for many situations, such as flashing enemies, getting information using her abilities, and healing her teammates. 
However, it requires plenty of skill and map knowledge to know how her Guiding Light hawks will work. Therefore, Skye is a mediocre B-Tier agent for me. 
C – Tier Agents (Could Be Better)
Chamber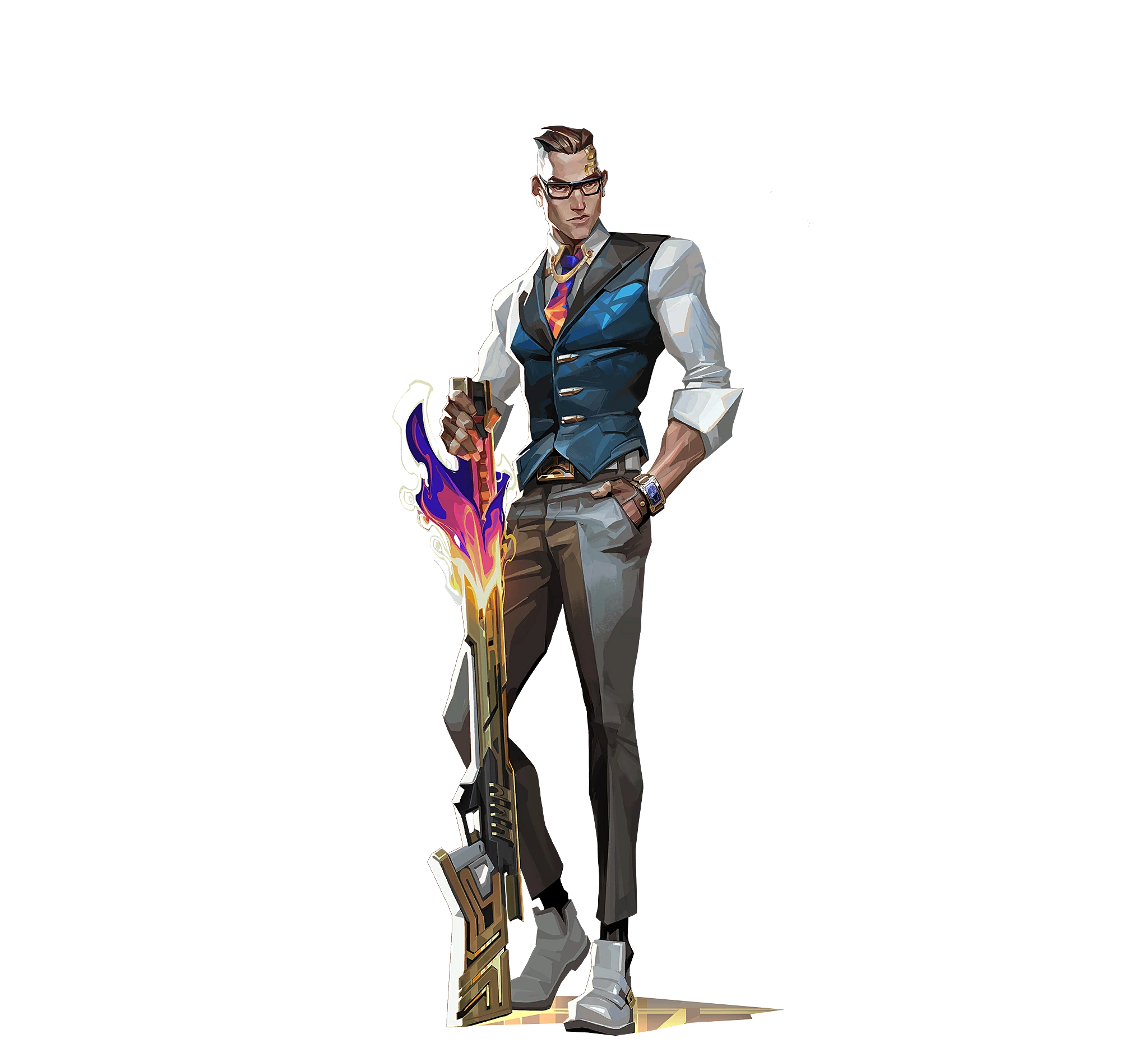 Chamber is a sentinel who found his way into the game fairly recently. He's the eighteenth agent in the Protocol. Chamber has been a controversial choice in the game since his arrival. While some consider him an effective sentinel, many think that Chamber is too overpowered to be in the category, and some often label him as a duelist. Even nerfs and adjustments were useless in balancing Chamber's disastrous kit. 
It's easy to make quick decisions with Chamber as he has the potential to make peeks differently than most agents. 
Chamber is a solid C-Tier agent because of his problematic style of play. But, unfortunately, his suit is the only thing that saves him from the lowest ranking!
Fade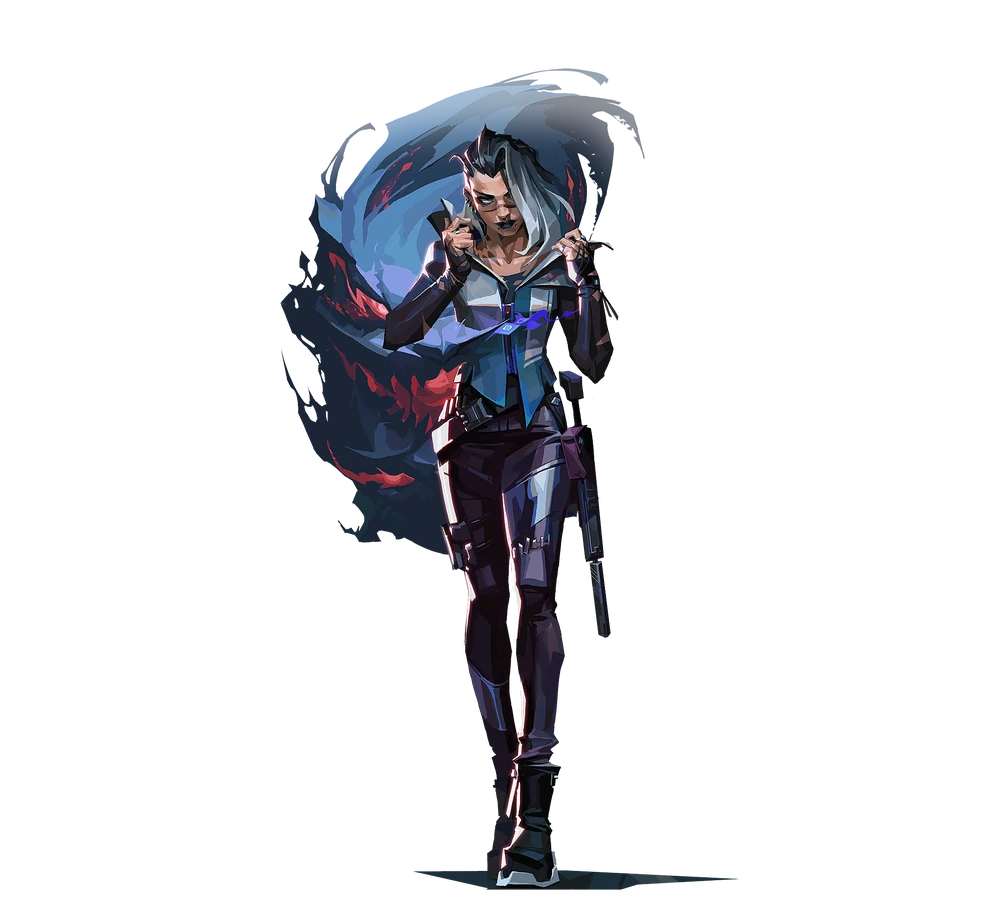 Fade is the latest agent who got into the Protocol. Although her history with the Valorant Protocol is chaotic, she's now working with the agents to take down the Kingdom Corporation. Fade is an initiator. 
The Turkish agent Fade can be why players can't get enough sleep. Not because she haunts them in their nightmares but because of how dangerous she can be in the game. Fade is comparable to Sova, but Sova is more about offensive plays. Instead, Fade can provide information and slow down her enemies. 
It's not surprising to see why so many players pick Fade. The developers receive big kudos from me for just this bit, and Fade gets a solid B-Tier rank. 
Phoenix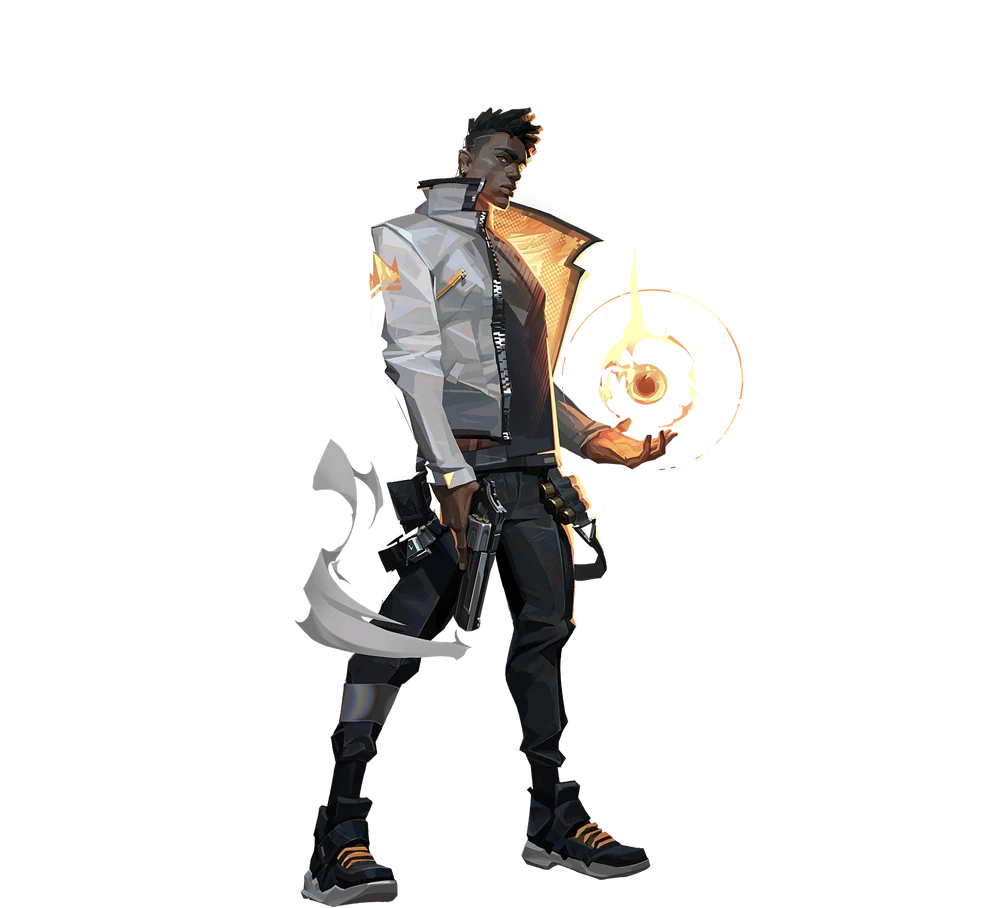 The agent that could've been more, Phoenix, has also been in Valorant since its release. First, he was the go-to agent for duelists, but later, Reyna took that position away from him. Nevertheless, his undying confidence and attitude are a treat to watch.
Phoenix was the perfect pick for an entry player. He could get in and take out enemies swiftly.  However, with the arrival of other agents, Phoenix became an ignored prospect. He slowly became the subject of criticism for poor and predictable plays. 
The character also became troublesome for players with a good idea about playing with Reyna or Yoru. But because of what an impact player he was and could be, Phoenix manages to land a C-Tier. 
D – Tier Agents (Only Pick If It's Your Main)
Astra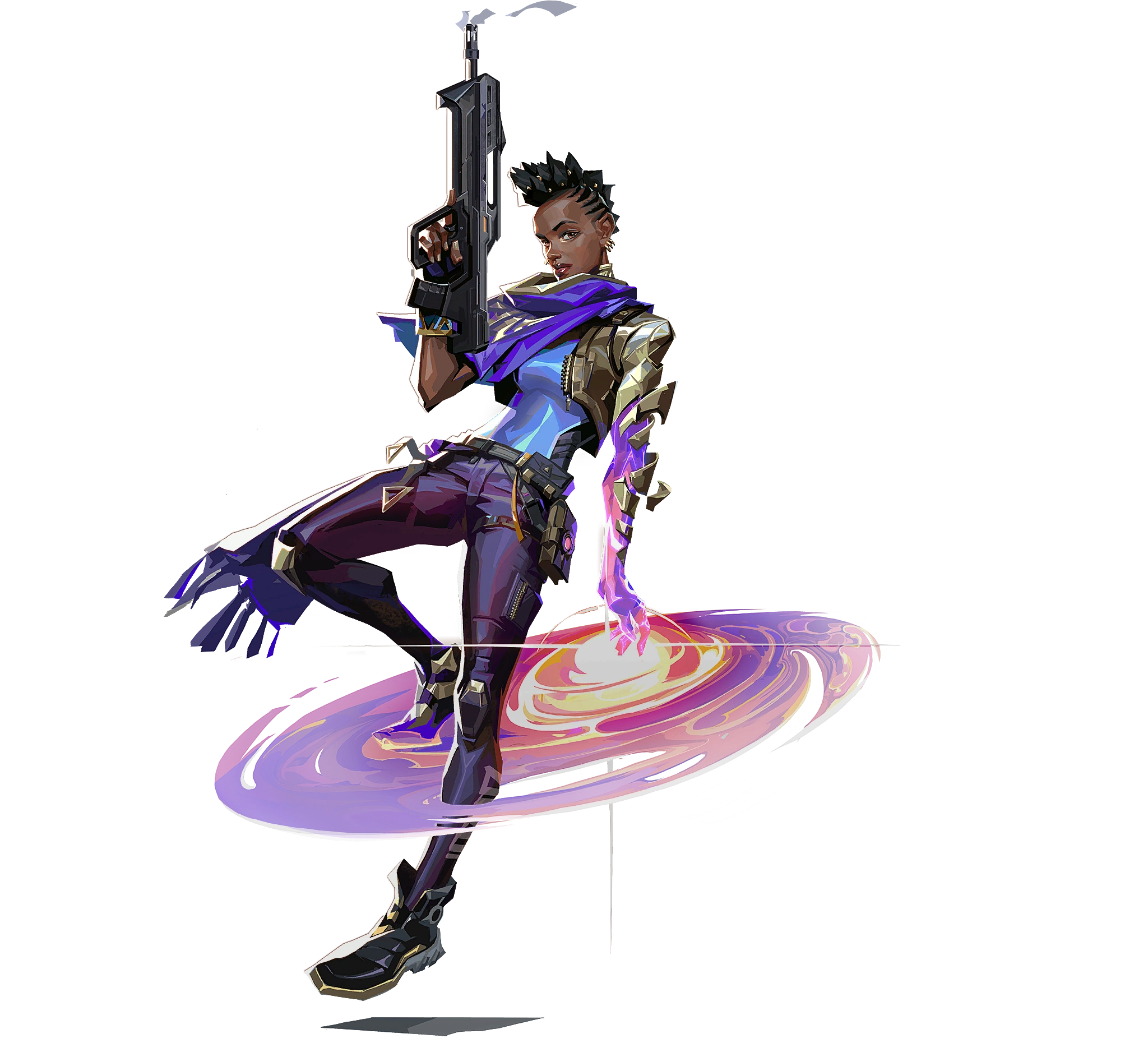 Astra is a controller. She has been a more recent addition to the game, being the sixteenth agent to join the Protocol. Astra's relationship with cosmic powers allows her to use stars. She can place them anywhere on the map by entering her Astral Form. After she chooses a location for her star, she can use it for four different powers. 
Her signature ability for a star is the Nebula. It is a simple smoke that can hinder the enemy's vision and prevent them from entering the site. Astra can also use Dissipate, which works as a small decoy. 
In my opinion, Astra is a D-Tier agent. Although she may have substantial powers, it's difficult to use them excitingly. In addition, Astra has only a few strategies to use every round. She's the reason many considered Valorant to become extremely boring and repetitive.  
Therefore, she doesn't provide a unique approach to the game whatsoever. Astra's story might be intriguing for the most part, but her abilities do not hold it down for a respectable result. 
Yoru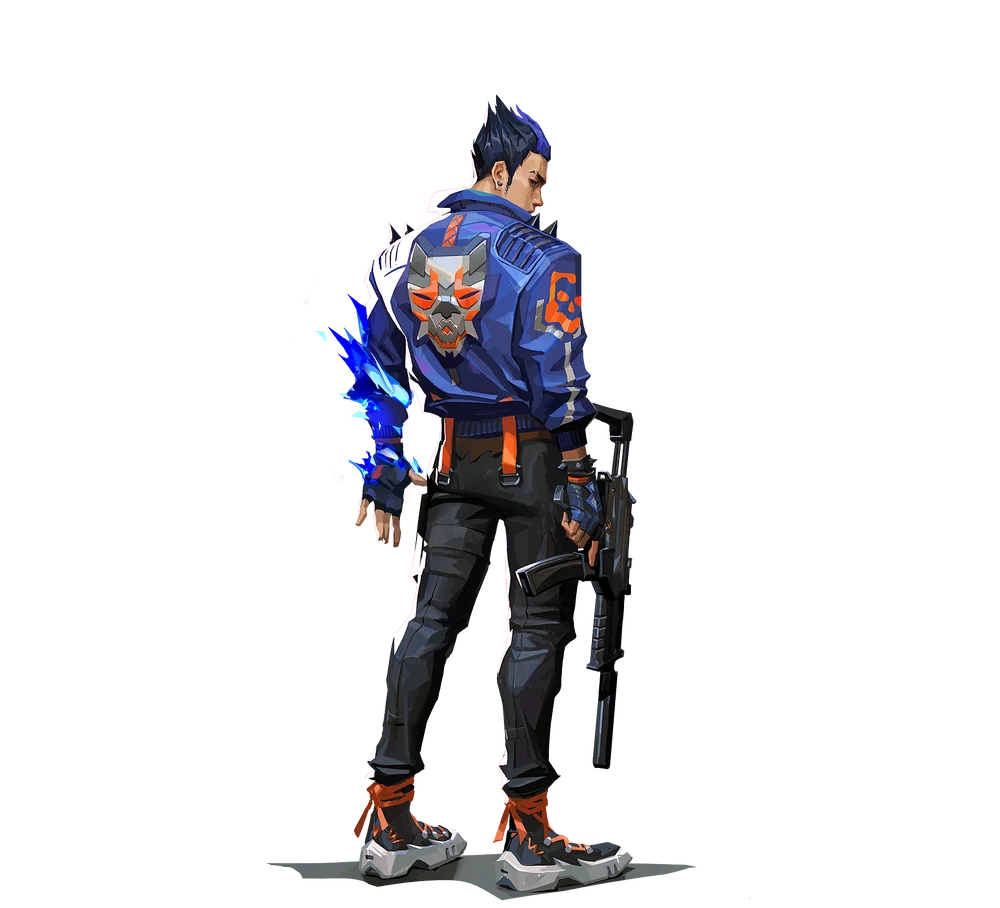 A duelist that quickly became a disappointment. Even today, people talk about how he became the only agent to lose everything so quickly.
Yoru's kit allows him to travel through different dimensions to other areas. He can also use the energy for certain other purposes that can be useful in many ways. Sadly, it didn't take long for people to realize that there wasn't much creativity with the agent's powers, and he soon became weak. 
Yoru has a signature ability named Gatecrash. It allows him to use a portal he can trigger to teleport to a different location. Yoru has to send the portal somewhere, and he can then trigger it to get there. The agent can also fake the portal by creating a sound cue to distract the enemies. He can use them multiple times in a round. 
The Japanese agent also has three flashes to use in his basic abilities. One is the Fakeout, which deploys a Yoru clone walking with a weapon in his hand. If the enemy shoots at the clone, it explodes and blinds the enemy. Yoru became a bit too predictable. The same old flashes, just a handful of strategies, meant that Yoru wasn't as good as everybody had thought. 
Riot even made big changes to the agent, but it wasn't enough in the end. The revamped Yoru made some good progress for a while, but it was back to its previous position in a few weeks. Even today, not many players will take the chance of picking Yoru. For this reason, Yoru is a D-Tier character for me. 
Neon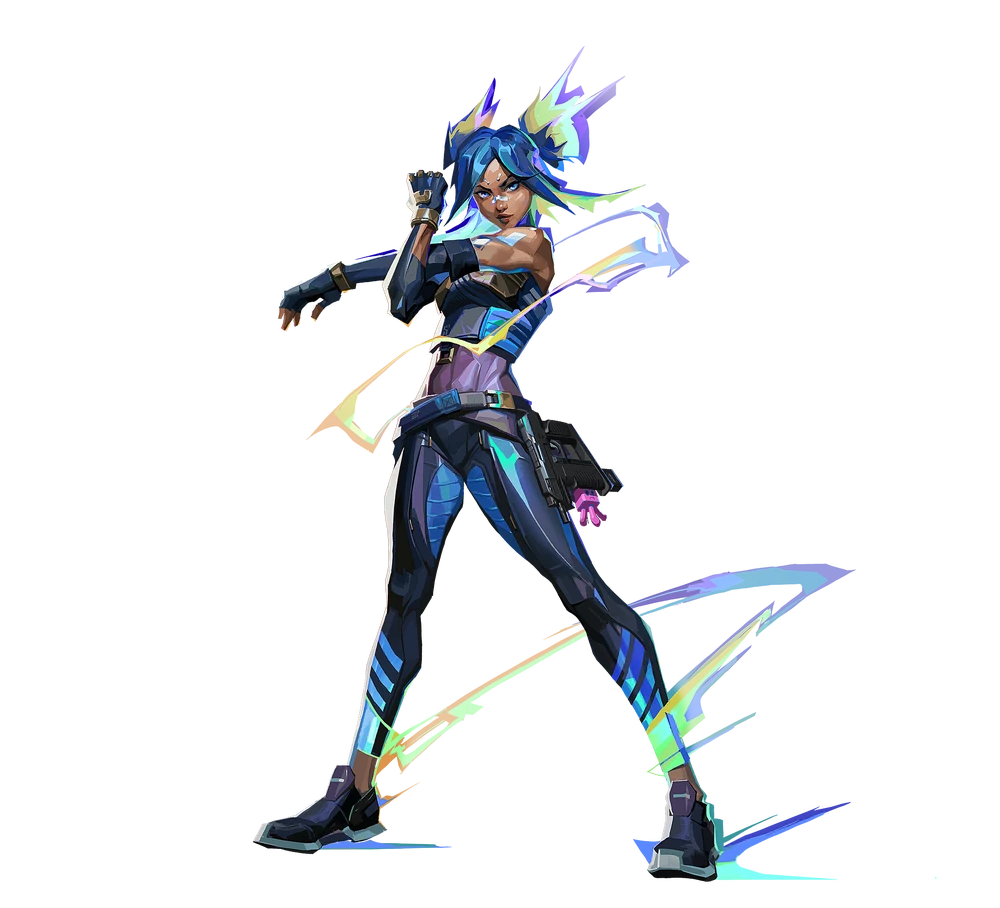 Neon is the nineteenth agent to join Valorant. She is a duelist by nature and a controversial one. There are mixed reviews about how Neon works and what trouble she's causing in the game right now. Just like Chamber, Neon is an extremely overpowered agent. Unfortunately, Riot has been a bit ignorant when it comes to Neon. Many people have complained that the agent's ultimate ability is way too good to counter. 
So, Neon receives a D-Tier rating. Her concussion powers are also quite weak and do not help significantly. Moreover, she also doesn't have good basic power. Therefore, Neon is only good for run-and-gun players.
Choosing the Right Agent
No player can play in each of those roles! Some might disagree, but it's not possible. One cannot pick a sentinel and go around the map picking fights like a duelist. Therefore, it is essential to learn about the agents and choose the right one according to your mentality. 
If you're thinking about going in ahead of the team, Reyna or Phoenix might be a good choice for you. These two agents can heal themselves if they take damage. So, it's easy for beginners to engage in combat and gain some health whenever they want. 
If you're looking to be a team player as an initiator, Breach might be the best pick for you at first. He has an excellent kit that will help you get kills and support your teammates. Among the controllers, Brimstone might be a good choice to start with the game. You can even keep playing with Brimstone or choose another agent like Viper or Omen as your main.
Playing with all the agents is good. You can experience many different games in different roles and learn how to work with your team. But you should only keep one agent as your main pick.  
FAQs
Question: Who is the best agent in Valorant?
Answer: It all depends on your style of play. Not everybody will consider one the best agent. It's a matter of perspective. If you're a beginner, you might like Reyna because she is quite simple to play and can be an excellent way to learn about the game. 
As you progress further in the game, you might realize that you like Sova, Omen, or Breach more because of what they can do and how they suit your mentality. So, there's no one answer to this question. Every player might have a different answer to this question.  
Question: Is Sova better than Fade?
Answer: Figuratively, yes. Sova is quite better than Fade in a lot of ways. She's great for keeping enemies occupied with false audio cues and temporary health degeneration, nothing else. Fade is all about information and crippling her enemies. On the other hand, Sova can easily gather intel and also help his teammates in aggression. In addition, she has two abilities that can be extremely lethal for the opponent. Fade has no such qualities that would make her that good. 
Question: Who is the eighth agent?
Answer: The theory behind Valorant's eighth agent is very intriguing. Certain sources report that Valorant has a dedicated agent on the eighth spot who hasn't made his way into the game yet. According to many theories, the character is still under development, and Riot will unveil the new face very soon. 
Valorant Agents Tier List: Conclusion
In conclusion, all the agents are unique and spectacular in their own way. I found Reyna and Killjoy to be extremely beneficial according to my style of play. Other agents like Sova and Chamber are a bit difficult to handle. But it's up to you! 
It's unnecessary that your first pick will always be the right one or that picking one will be your constant first priority. You can always make changes to bring out the best in your game.  Now, what are you waiting for? Go out there, find the right agent, practice as hard as possible, and win those matches to become the best Valorant player!
Read More: