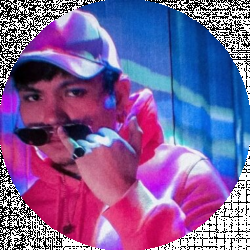 Latest posts by John-Carlo Vijuan
(see all)
Fans often compare Paladins to Overwatch as they are hero-based shooters with almost the same mechanics, the difference being the pool of heroes each game has. Developed by Hi-Rez Studios, the famous developer who created Smite and Rogue Company, Paladins still receives constant updates, patches, and even additional champions from time to time.
Let's take an entire overview of Paladins, its current state today, and insight on how it might be able to overpower the almighty Overwatch.
Lore
Discovery of the Crystals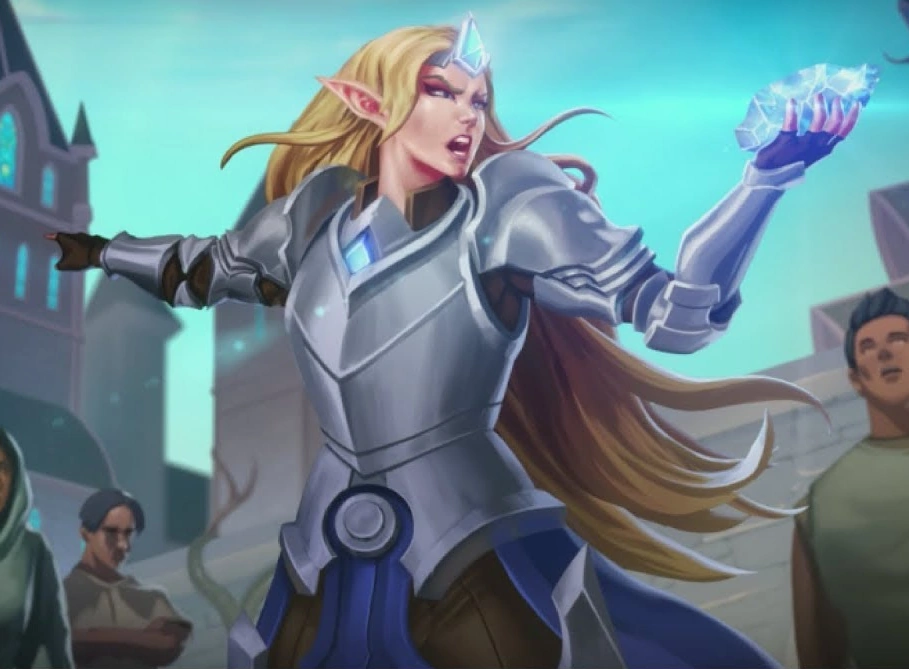 The Paladins were once magical warriors who battled the Goblin Scourges to defend the realm. They created the Stagalla — a group of rock people to help defeat the Goblins. After successfully defending the realm from the Goblins, there was no need for such warriors, hence the Paladins disbanded and left the Realm in the hands of the Magistrate.
Centuries later, the discovery of a crystal led to a new type of magic that has the ability to rival the power of the Magistrate — a group in the Realm that Grand Magister Karne established after the war with the Goblin Scourges. From robotic mining suits to crystal-powered rings, the crystal provided a limitless possibility for the people in the Realm.
Having this limitless power in their hands came at a cost of horrible misusage of the crystals. From accidents to crimes that destroyed buildings and killed innocent civilians, the situation is getting out of hand. These events alerted Grand Magister Karne who then considered these crystals dangerous and a threat to the Golden Age, which led him to prohibit the use of crystals.
Conflict and War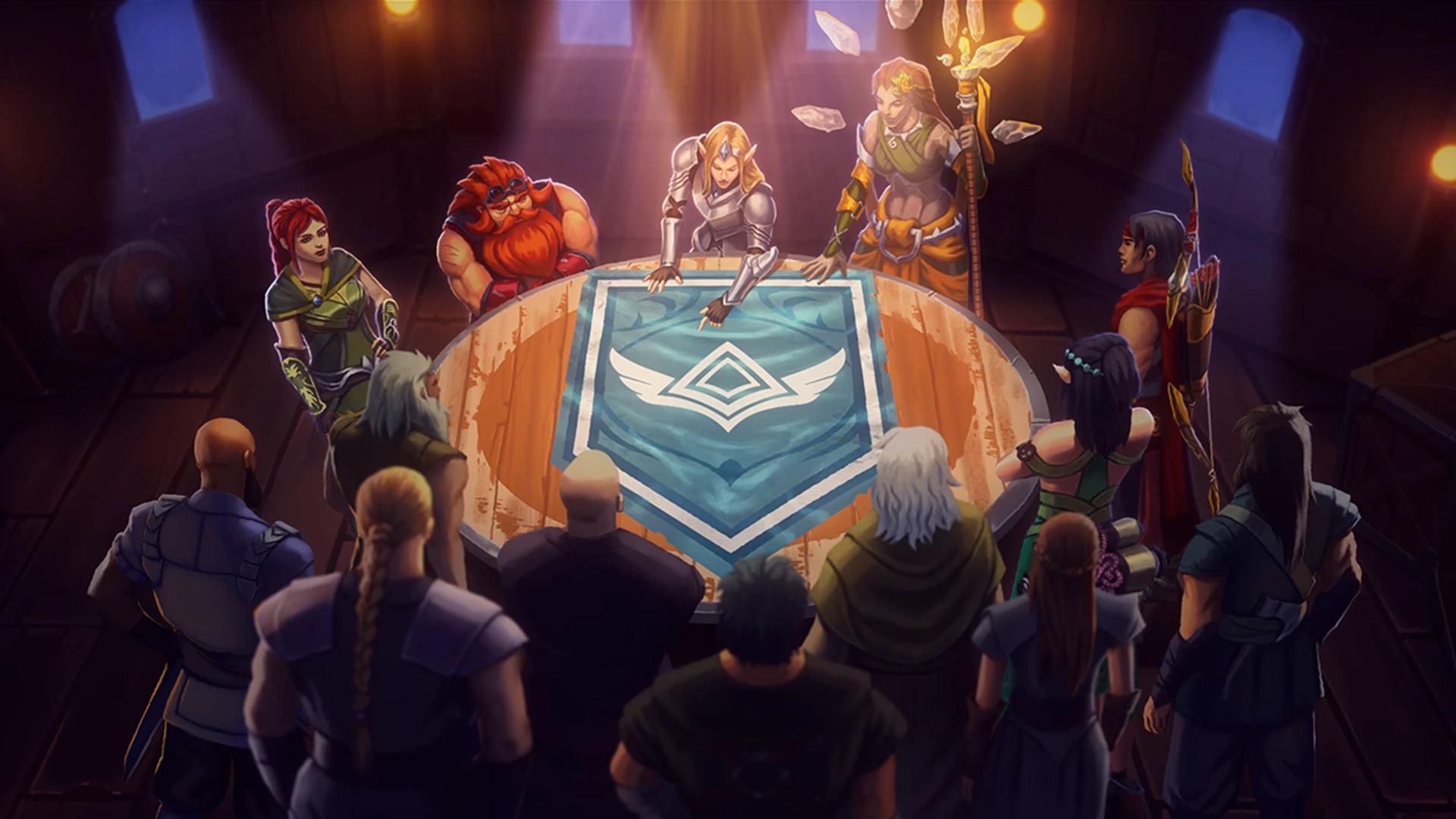 With the conflict increasing due to the difference in belief, Valera, Karne's former partner and leader of the Paladins, led a group that believed the crystals should be accessible as they improve everyone's lives. Valera made preparations by creating a weapon out of the crystals to oppose the Magistrate.
Valera also made actions to reawaken Stagalla. A battle erupted once the Magistrate tried to collect the crystals as the Resistance blindsided them.
The Stagalla named Terminus was dominating every Magistrate Soldier, however, when Ash, a Magistrate Warrior, came in and seemingly killed Terminus with ease. This event officially declared the start of the Crystal War. The Resistance gained new members such as Cassie and Tyra, while Valera urged them to take up the name of the old Paladins. To counteract this, the Magistrate called upon House Aico to aid them in battle with the Resistance.
Multiple factions responded in different ways. Vulpins from Brightmarsh served as medics for both sides. Moji, a Leipori or rabbit-like creature, called upon the great nature spirits to help defend the world. Other individuals joined the war for their own gains such as Kinessa, Maeve, and the Thousand Hands guild who sided wherever there was money involved.
With war ensuing throughout the Realm, there were countless deaths. With the support of Io and Jenos, the Resistance grew strong. Corvus, a leader of the Magistrate, grew desperate due to the growing power of the Resistance. Seris, a being from beyond the void, appeared before Corvus, manipulating Corvus' desperation for help into summoning a beast named Raum.
The Magistrate decided to exile Corvus due to his actions. With the summoning of Raum, the Abyssal Lord, and the Yagorath, the Resistance and the Magistrate combined forces to fight off the Abyss. However, a battle against the Abyss is too much for them to handle. The Eternal, Azaan, appeared during this time and successfully defeated Yagorath, and fought off against the Abyss.
The Aftermath of the War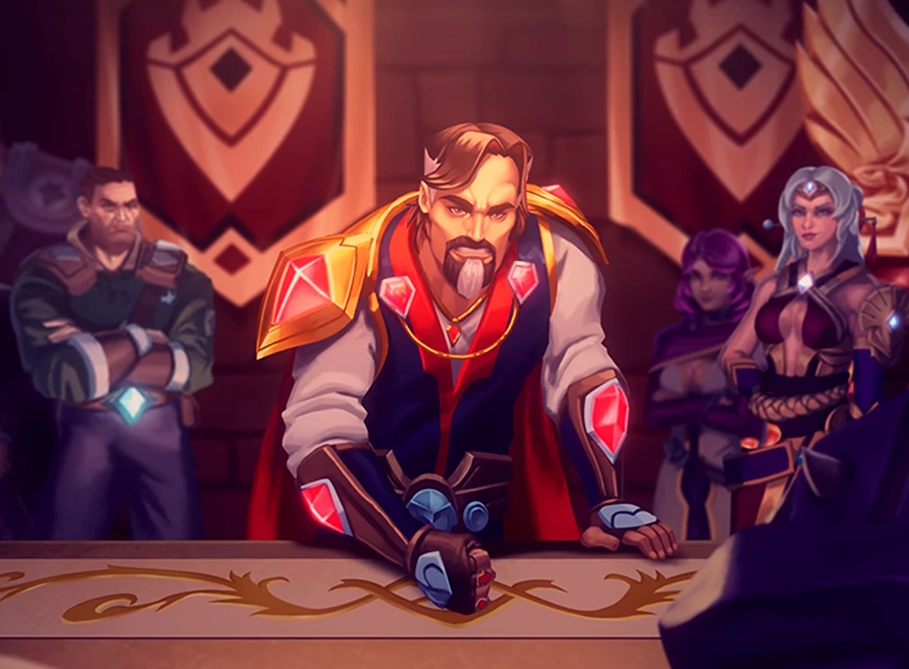 Grand Magister Karne deemed himself and his beliefs failures, which led him to pass on the leadership of the Magistrate to House Aico. Most people in the Realm received this news with cheers and praises, hoping to bring peace to the entire Realm once again.
During the time of the House Aico as the leader of the Magistrate, the race called Ska'drin was highly discriminated against due to them refusing to help the Paladins' war against the Goblin Scourge centuries ago. The Ska'drins formed a new resistance to end the discrimination.
On the other hand, Corvus found shelter among a group of people; however, Vii, the Grim Reaper, attacked Corvus' group leading to the death of all of Corvus' men and gravely injuring Corvus. Lian took Corvus in and called upon the aid of Lillith, who saved Corvus' life.
Mechanics
Champion Roles
Damage – These champions are the primary source of damage and specialize in whittling down the enemy's health and tearing down their defenses.
Frontline – These champions are the tanks of the game, and their purpose is to protect their team and stand toe to toe against the enemy's frontline. They can hold capture points and can turn the tide of battle with their skillset.
Flank – The flankers usually route towards the enemy backlines and take out either damage or support champions. They have high mobility and escaping potential to weave in and out of battle.
Support – Supports are the heart and soul of your team as they keep their allies alive by healing them or providing them with a buff. Most supports have the ability to buff allies or debuff enemies, AoE skills, and a form of mobility to escape enemies.
Card and Deck Building
Paladins set itself apart from other hero-shooter games by offering this unique mechanic. You can build a set of five cards that empower champions' ability.
The cards can vary from increasing the ammo count to increasing the effectiveness of their abilities. Champions can equip five cards simultaneously, in which players can increase the ranks of each card; the cards have a shared max rank of 15—upgrading a card's ranks increases the card's potency effect.
Burn Cards/Items
These are a special set of cards you can buy while in a match. These cards offer various effects that improve Q.O.L. (Quality of life) and buff your character during a match. You can buy these cards and upgrade them up to three times, increasing their potency throughout the match.
You gain credits if you get kills, take objectives, over time, or fulfilling your role — Front Lines gain credits by standing near an objective, supports for healing allies, flank for delivering killing blows, and damage for damaging enemies.
Defense
Illuminate – Allows you to detect invisible champions.
Resilience – Allows you to reduce the duration of Crowd Control abilities.
Guardian – Allows you to increase the effectiveness of shields.
Haven- Provides damage reduction of either direct damage or AoE attacks.
Utility
Nimble- Increases your champion's movement speed.
Master Riding – Increases your mount's movement speed.
Morale Boost – Increases the rate of your ultimate charge.
Chronos – Allows you to use abilities more frequently by reducing its cooldown.
Healing
Kill to Heal – Killing an enemy or getting an elimination heals you.
Life Rip – Dealing damage to an enemy grants you a life steal.
Rejuvenate – Allows you to receive more healing from other party members.
Veteran – Increases your maximum health by a percentage.
Offense
Bulldozer – Increases your damage to deployable, pets, and illusions.
Deft Hands – Increases your reload speed by a certain percentage.
Provision – Gives back a percentage of your maximum ammo after an elimination.
Wrecker – Increases your shield damage.
Mounts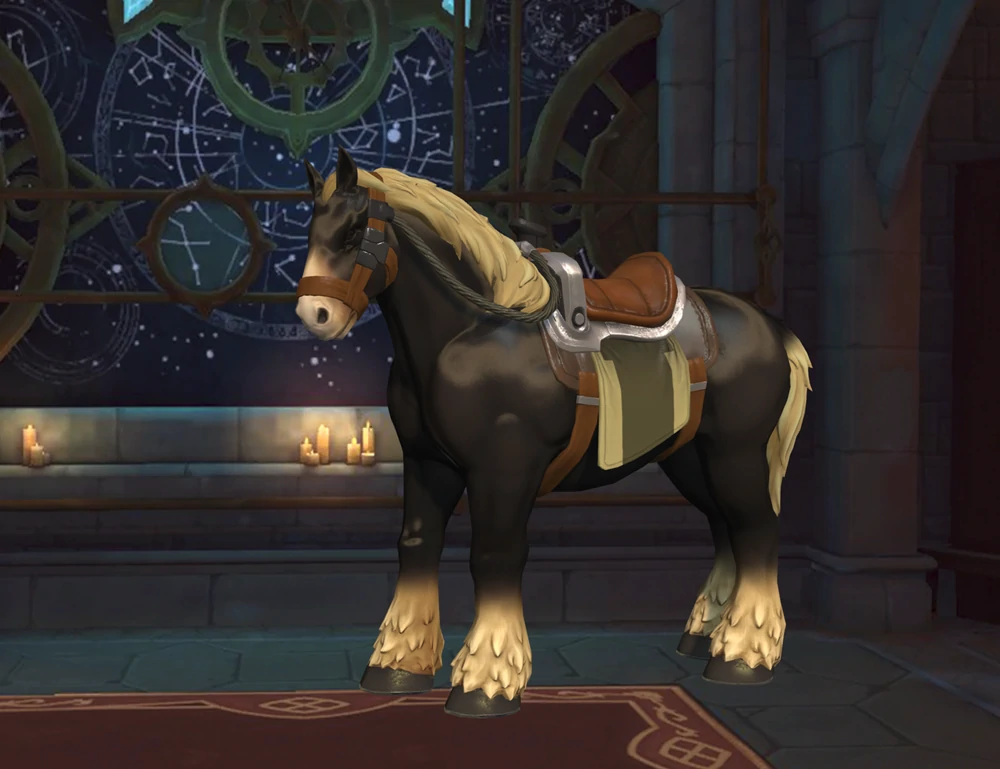 You can use mounts at the beginning of each round until you get to the battlefield. You will automatically dismount it once you use any of your abilities or attack. Once you die on the battlefield, you'll spawn right back at base with your mount summoned.
Damage Types
Area or Direct Damage
Burst Damage
Damage Over Time
Executes
Poke Damage
Sustained Damage
True Damage
Effects
Cleanses
Damage Reduction
Deployables
Healing
Immunity
Shields
Status Effects
Stealth
Talents
Hero Talent is a unique kind of card that you can allocate before the match begins. Usually, this card adds additional effects/buffs to their existing abilities. Some talents require leveling your champion masteries to unlock them.
Game Modes
Siege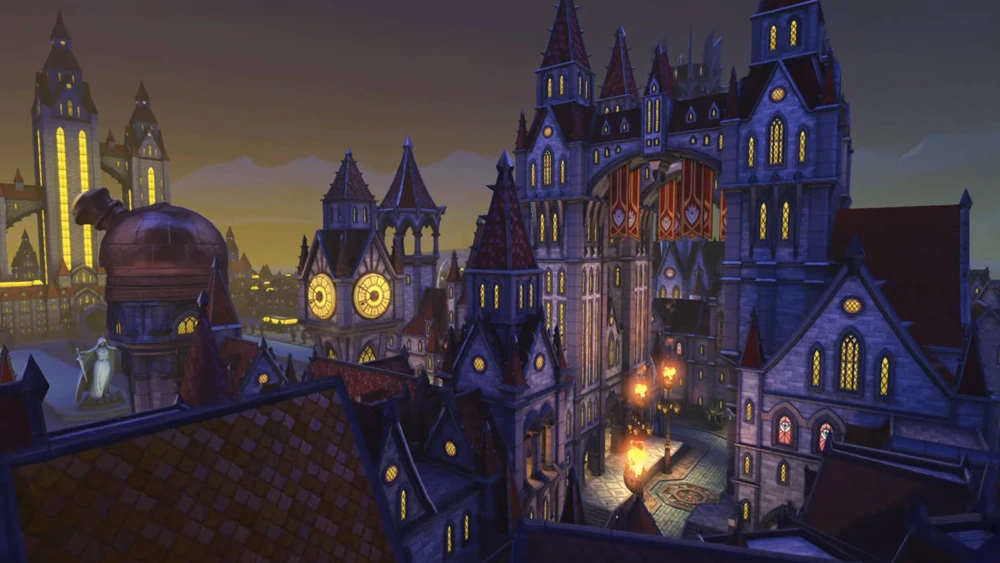 Two teams battle each other to earn objective points. The first team to get to four objective points win the match. To earn these points:
a team can capture the point (+1) — capturing a point will spawn a payload; a cart that you need to push towards your enemy's base or stop by staying within its proximity.
Escort the payload to the enemy team's base (+1),
Stop the enemy team from pushing the payload until the timer reaches 0 (+1).
In a round, you can gain a maximum of two points if you successfully capture the point and push the payload to the enemy's base.
One capture point is at the center of every map, and players will need to take control of the point until the progress bar is complete. To fill up the progress bar, you can either eliminate every player in the enemy team or prevent them from getting near the capture point.
Once you've captured the points, a payload will spawn, and you would need to escort that payload to the enemy base.
If you lost the point, you would need to halt the payload it gets to your base; same as capturing the point, you can stop the enemy's progression by either eliminating them or by preventing them from "touching" the payload and the other way around if you're pushing the payload. Overtime will trigger once an enemy or one of your allies steps near the payload.
Onslaught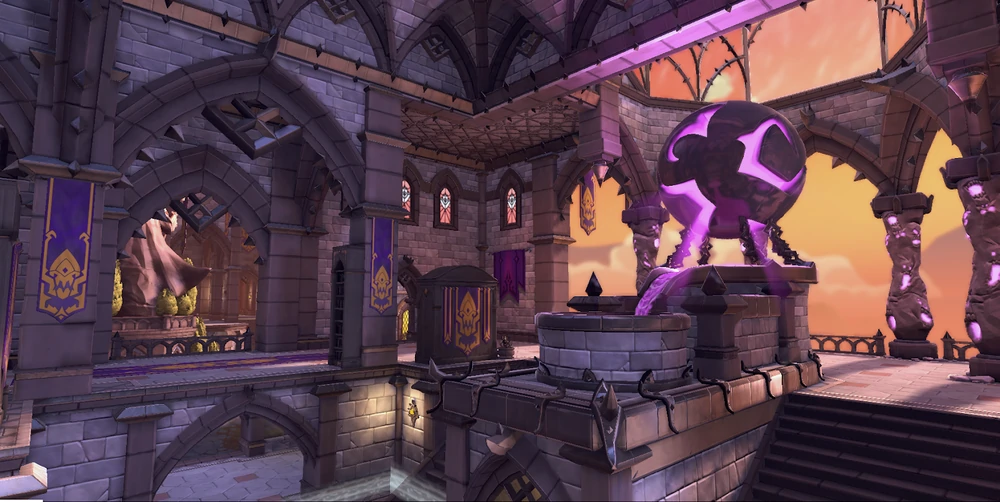 Onslaught is a king-of-the-hill type of gameplay. For you to win this game mode, your team must earn tickets by either eliminating enemy players or controlling a capture point that changes throughout the match. If you get 400 tickets, your team will win; if the timer runs out, the team with the higher ticket count will win.
Team Deathmatch
Team Deathmatch is a classic in the genre, you have infinite spawns, and in Paladins, the first team to get 40 eliminations will win. Similar to Onslaught, once the time is up, the team with the higher eliminations will win.
Champions
Damage
Betty La Bomba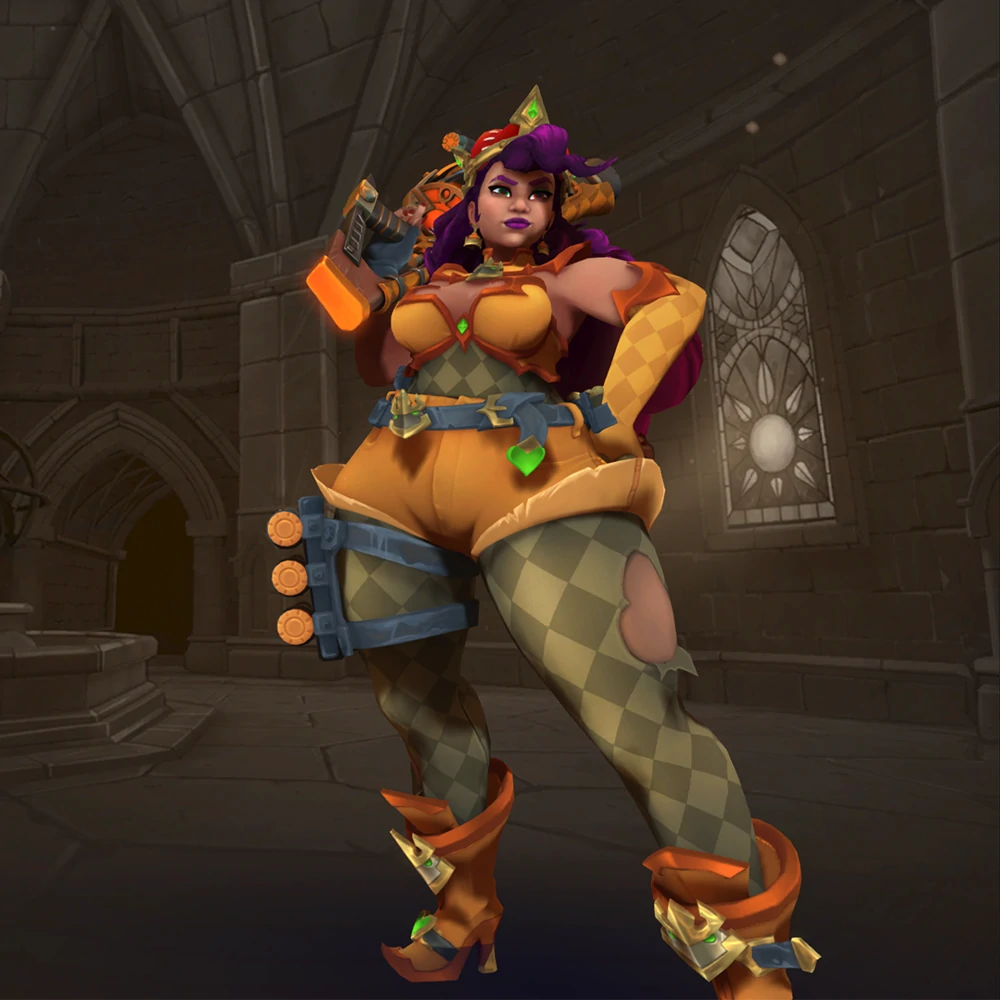 Skills
Grenade Launcher (Area Damage)
Cluster Grenade (Area Damage)
Hail of Bombs (Area Damage)
Explosive Personality (Area Damage)
Long Live The Queen (Ultimate: Area Damage)
Talents
Fiery Disposition
Controlled Fury
Gotta Bounce
Bomb King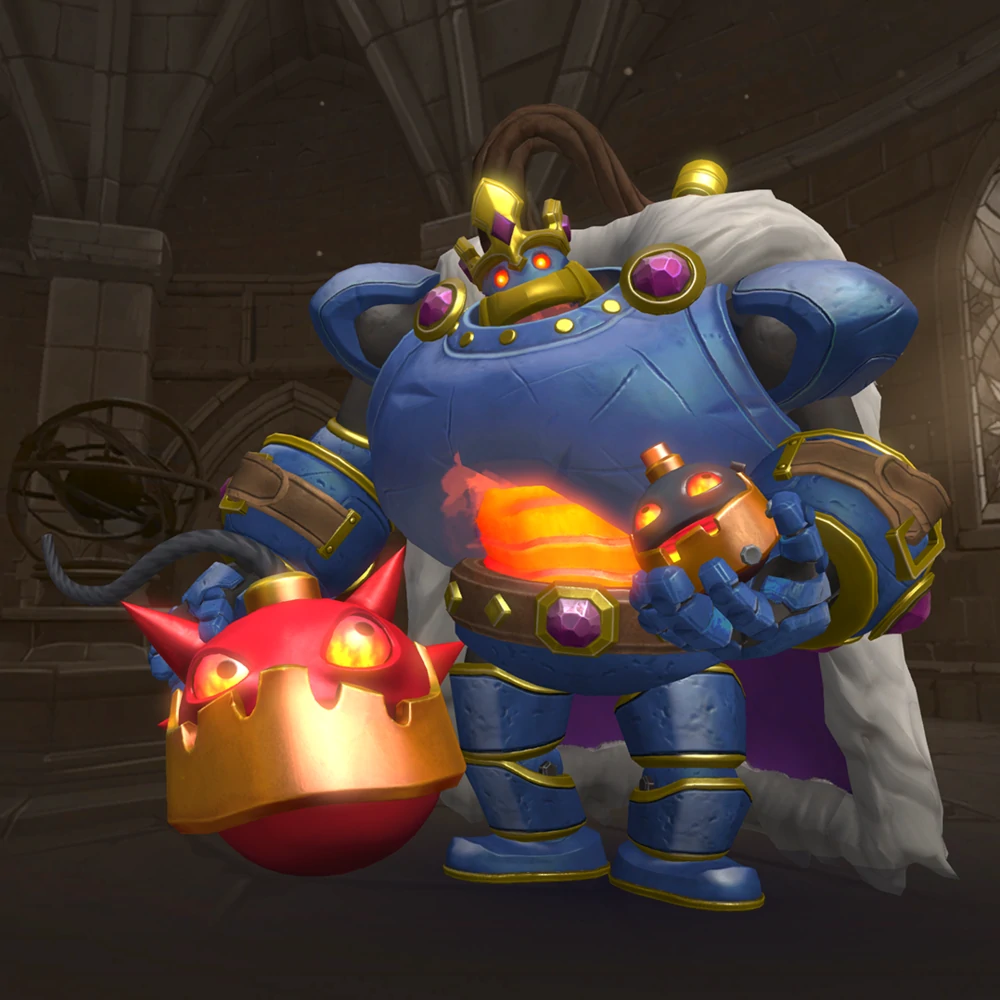 Skills
Sticky Bomb (Area Damage)
Detonate
Grumpy Bomb (Area Damage)
Poppy Bomb (Area Damage)
King Bomb (Ultimate: Area Damage)
Talents
Chain Reaction
Royal Subject
Accelerant
Cassie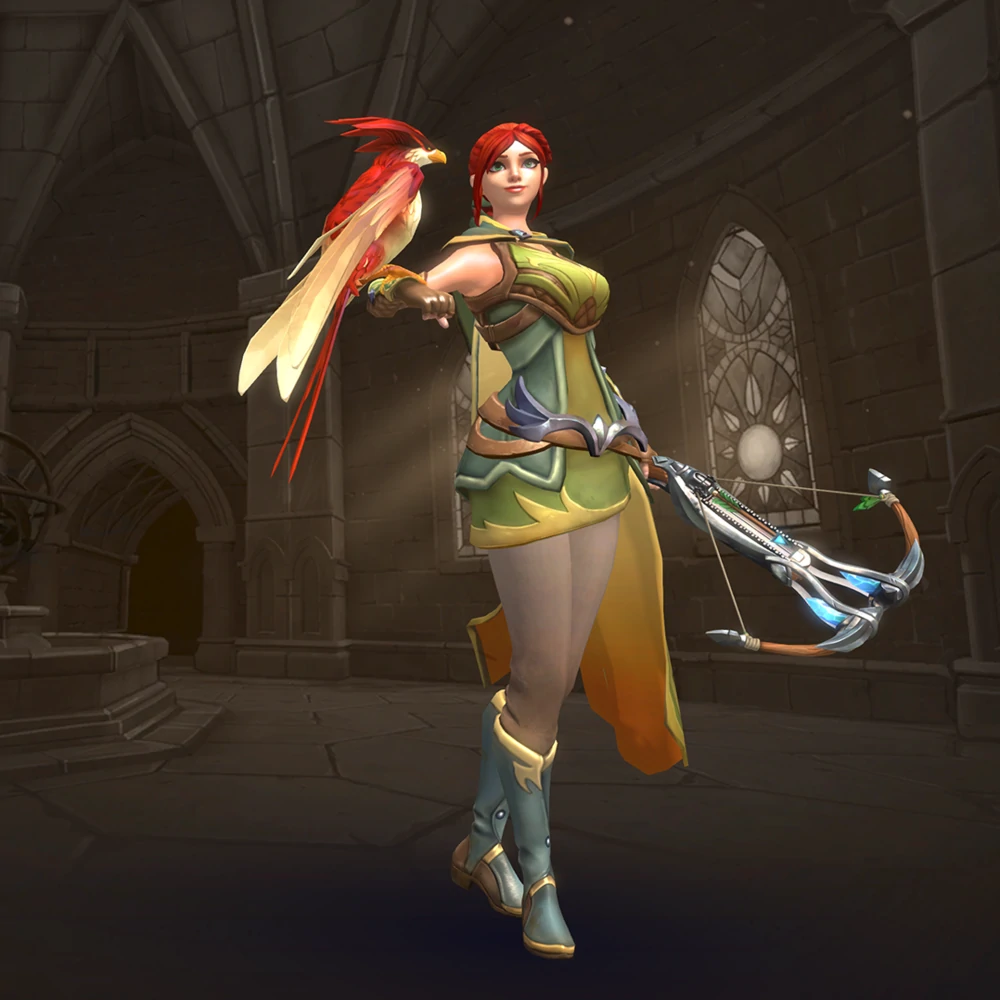 Skills
Crossbow (Direct Damage)
Disengage (Direct Damage)
Blast Shot (Area Damage)
Dodge Roll
Scout (Ultimate: Area Damage)
Talents
Exaction
Impulse
Big Game
Dredge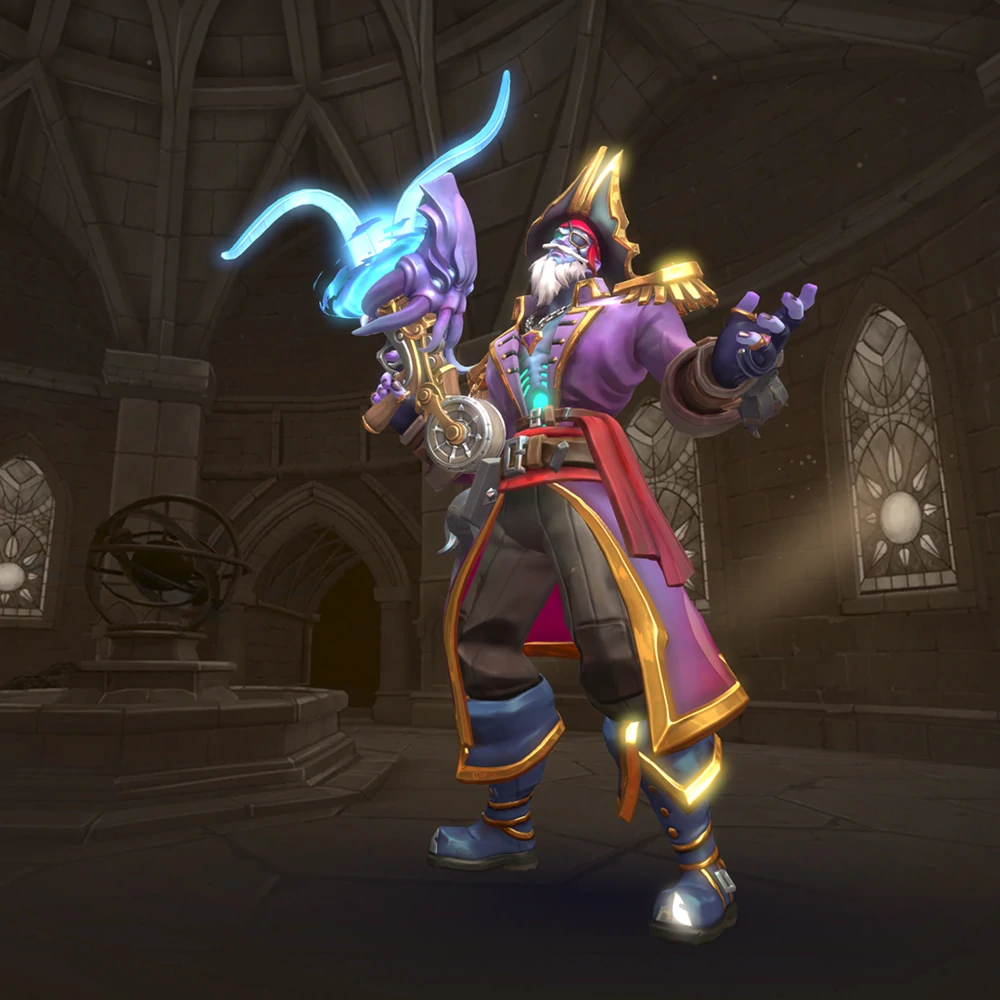 Skills
Curse Howitzer (Area Damage)
Broadside (Area Damage)
Harpoon (Area Damage)
Shortcut
Kraken (Ultimate: Area Damage)
Talents
Drogoz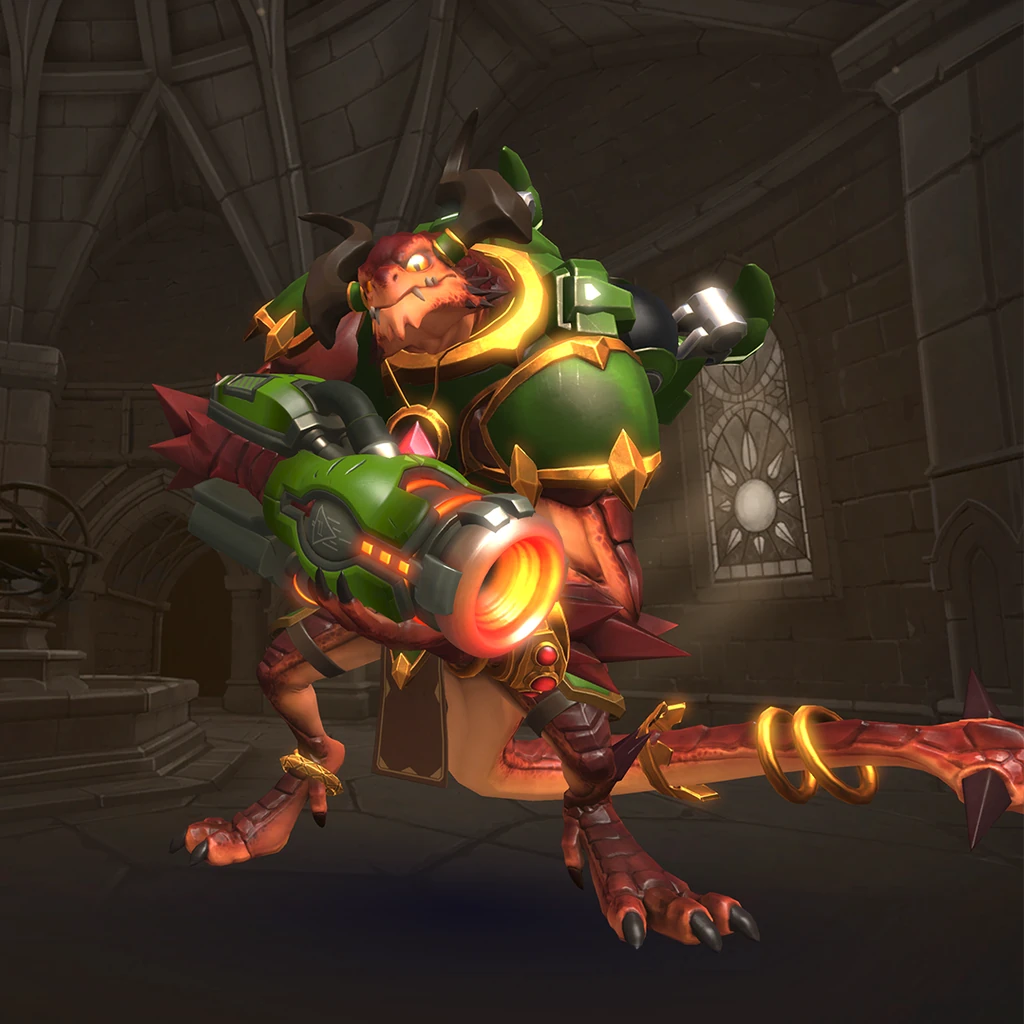 Skills
Rocket Launcher (Area Damage)
Fire Spit (Area Damage)
Salvo (Area Damage)
Thrust
Dragon Punch (Ultimate: True Damage)
Talents
Combustible
Fusillade
W.Y.R.M. Jets
Imani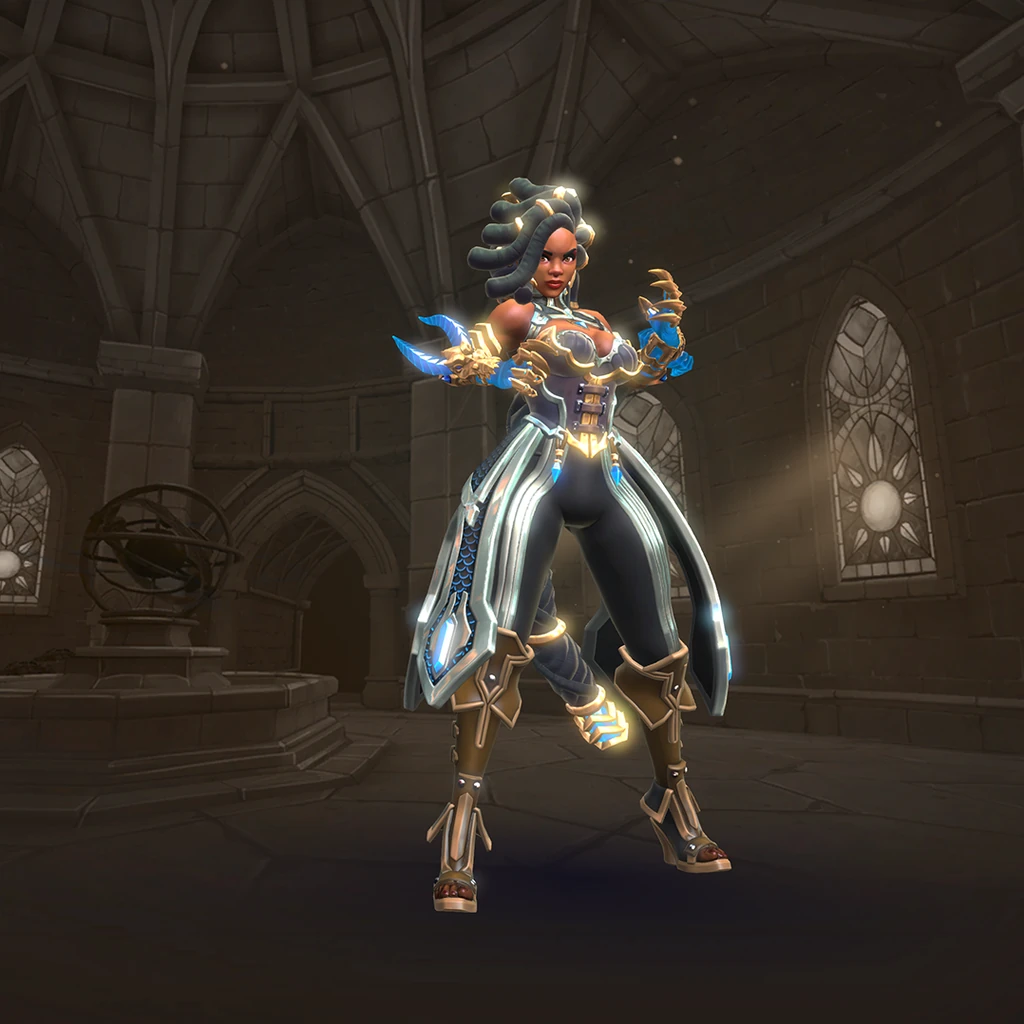 Skills
Frost Bolt/Pyre Ball (Direct Damage)
Frost Bomb/Inferno Cannon (Area Damage)
Elemental Shift
FrostFire Glide
Dragon's Call (Ultimate: Area Damage)
Talents
Splitting Ice
Pyromania
Mana Rift
Kinessa
Skills
Sniper Rifle (Direct Damage)
Sniper Mode (Direct Damage)
Oppressor Mine (Direct Damage)
Transporter
Headhunter (Ultimate: Direct Damage)
Talents
Steady Aim
Reposition
Oppression
Lian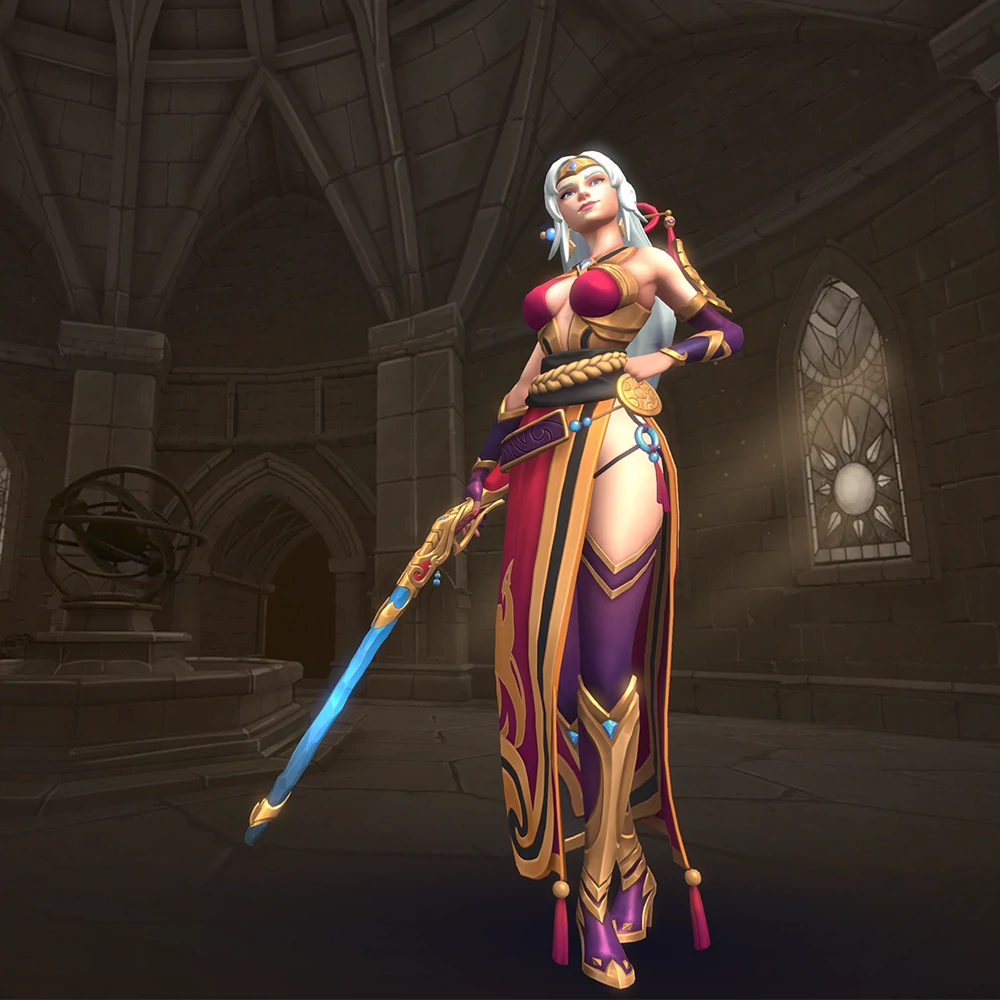 Skills
Heirloom Rifle (Direct Damage)
Valor (Area Damage)
Presence (Area Damage)
Grace (Direct Damage)
Enlightenment (Ultimate: Area Damage)
Talents
Alacrity
Eminence
Precision
Octavia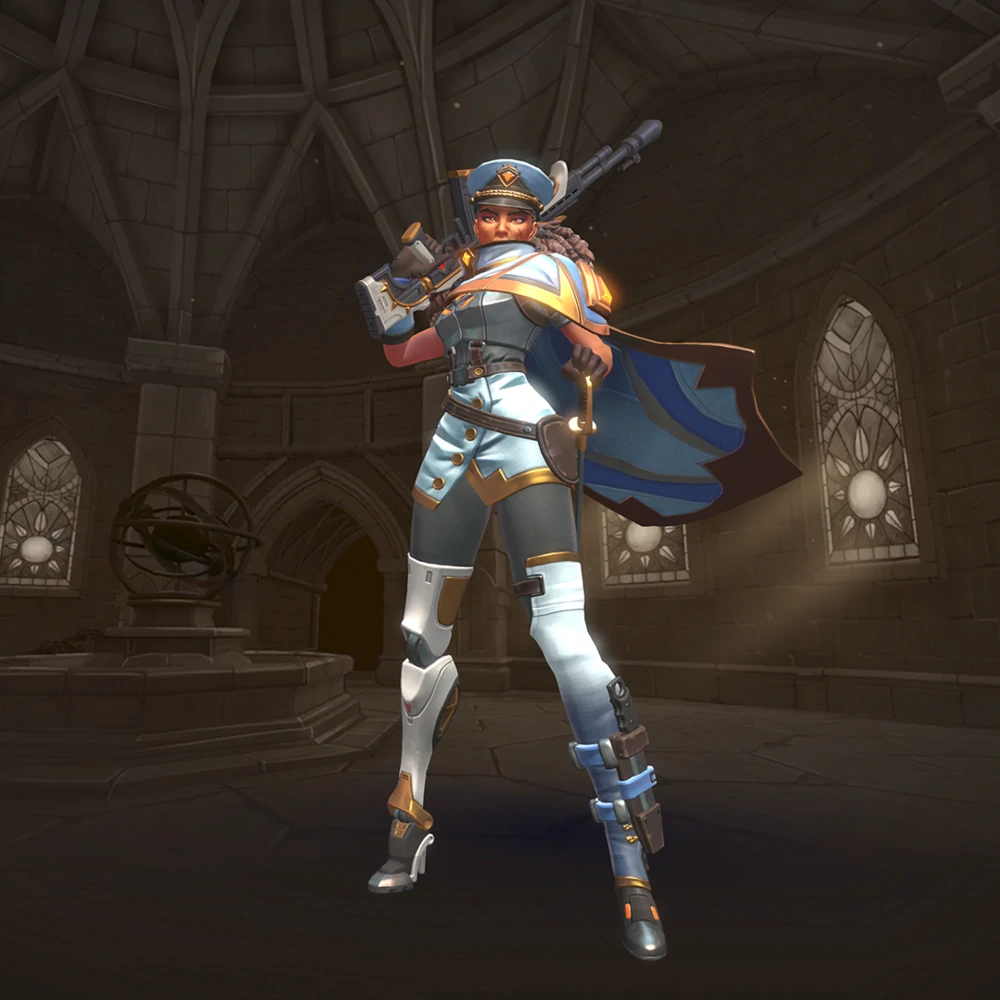 Skills
Marksman Rifle (Direct Damage)
Designated Sights
Distortion Field
Commanding Leap
Creeping Barrage (Ultimate: Area Damage)
Talents
Hell or High Water
Display of Force
Asymmetric Warfare
Saati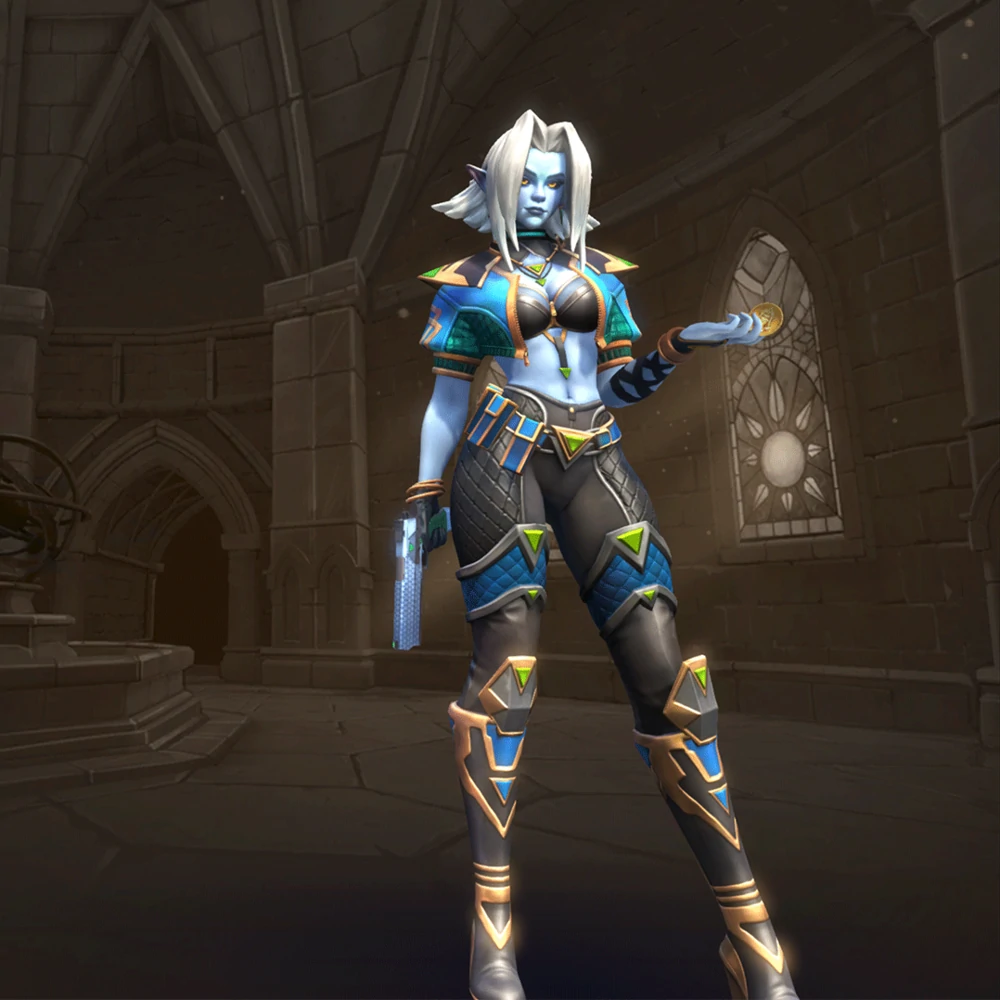 Skills
Hand Cannon (Direct Damage)
Ricochet (Direct Damage)
Dead Ringer (Direct Damage)
Blast Back (Area Damage)
Wallbang (Ultimate: Area Damage)
Talents
Improvised
Widow of Opportunity
Heads or Tails
Sha Lin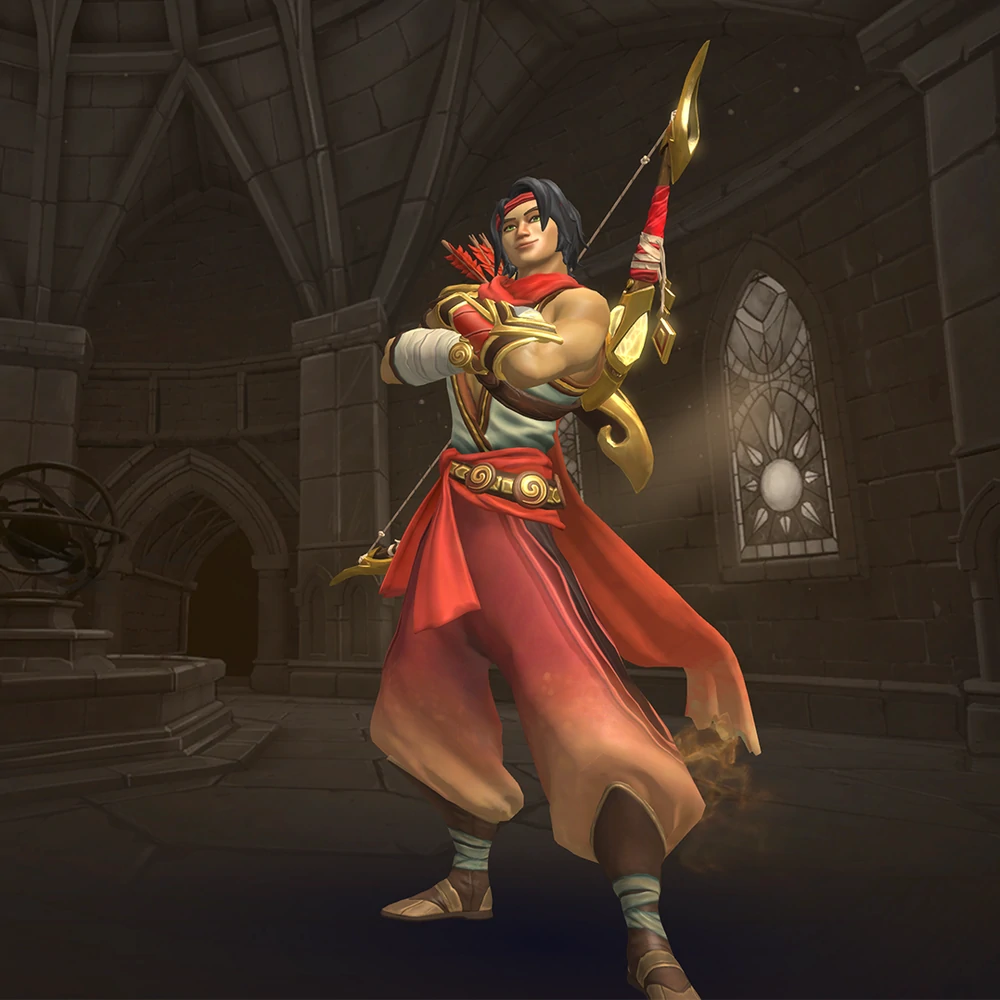 Skills
Long Bow (Direct Damage)
Crippling Arrow (Direct Damage)
Rapid Shot (Direct Damage)
Withdraw
Heat Haze (Ultimate)
Talents
Desert Silence
Recurve
Sand Trap
Strix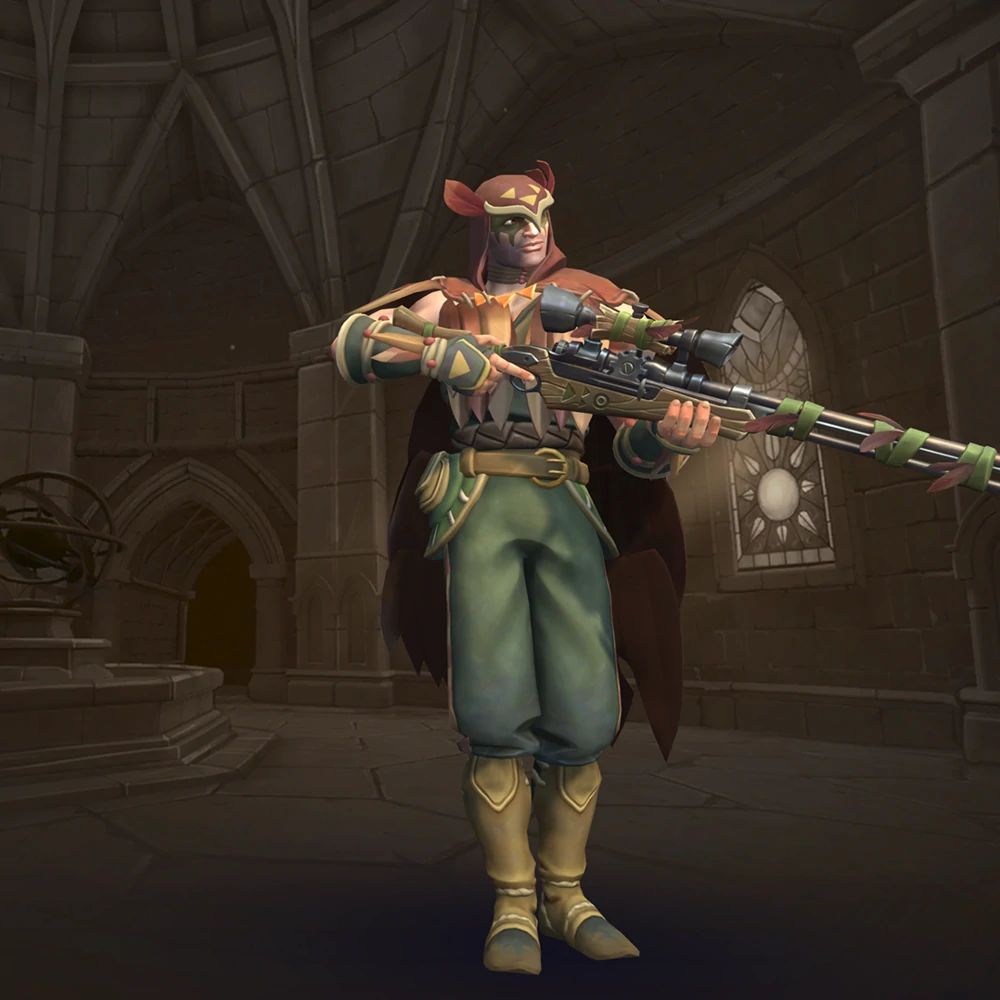 Skills
Talon Rifle/Pistol (Direct Damage)
Scope/Flare (Direct Damage)
Quick Switch
Stealth
Flashbang (Ultimate: Area Damage)
Talents
Nocturnal
Unauthorized Use
Crack Shot
Tiberius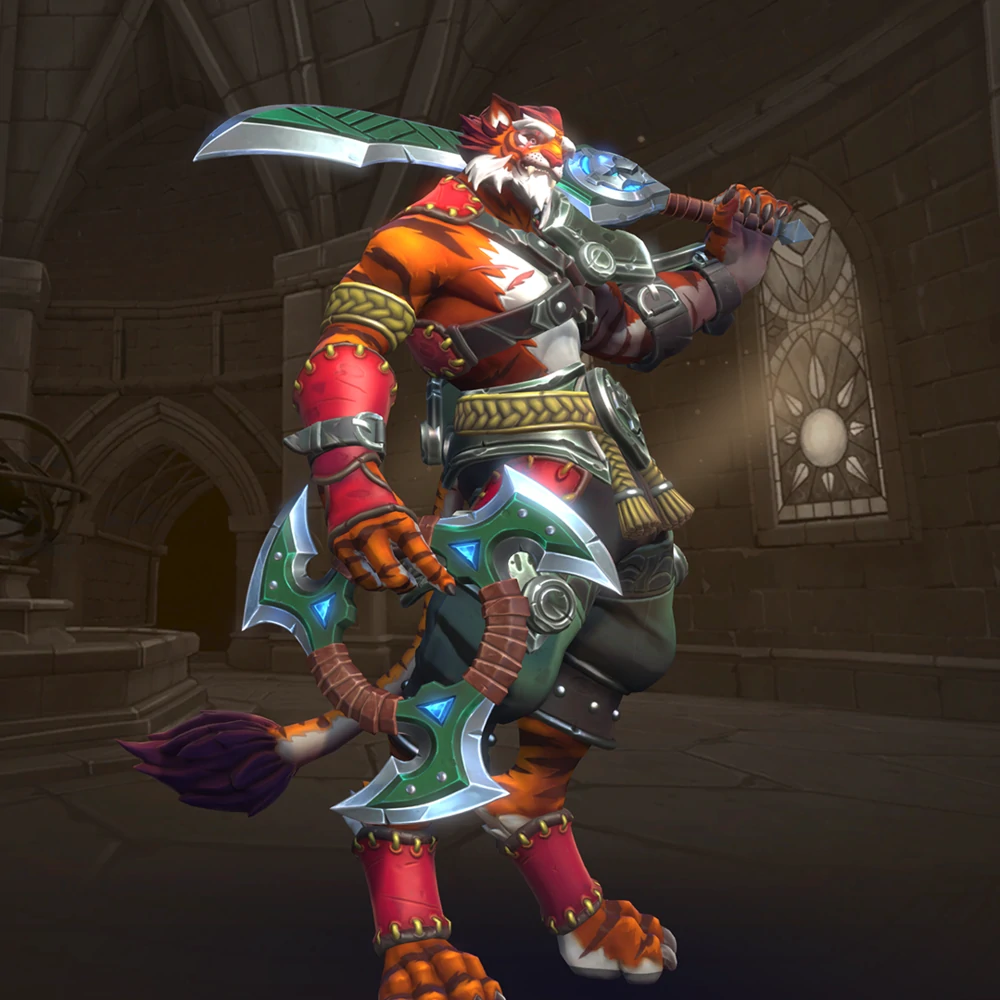 Skills
Blade Chakrams (Direct Damage)
Heavy Blade (Direct Damage)
Combat Trance
Crouching Tigron
Blade Dance (Ultimate: Area Damage)
Talents
Predatory Instincts
Tigron's Fury
Vicious Assault
Tyra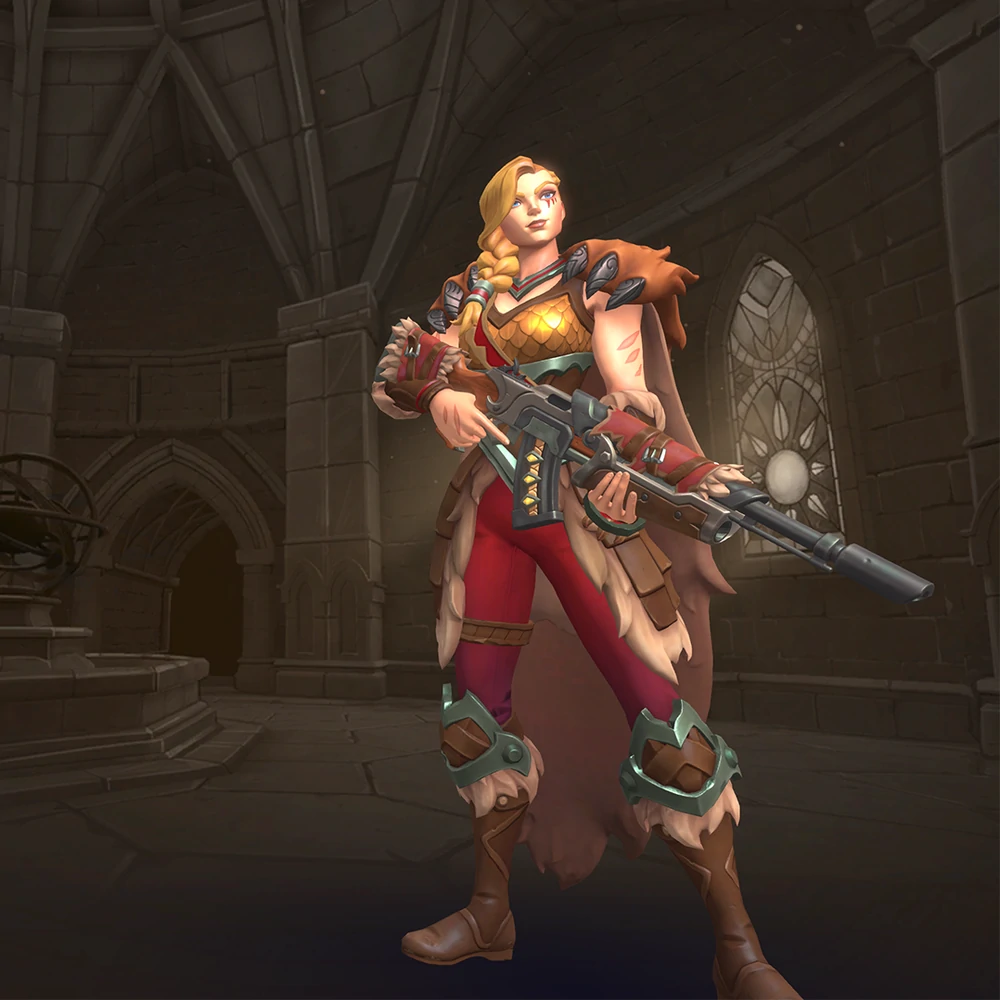 Skills
Auto Rifle (Direct Damage)
Nade Launcher (Area Damage)
Fire Bomb (Area Damage)
Hunter's Mark
Crossfire (Ultimate: Direct Damage)
Talents
Mercy Kill
Hunting Party
Burn, Monster
Viktor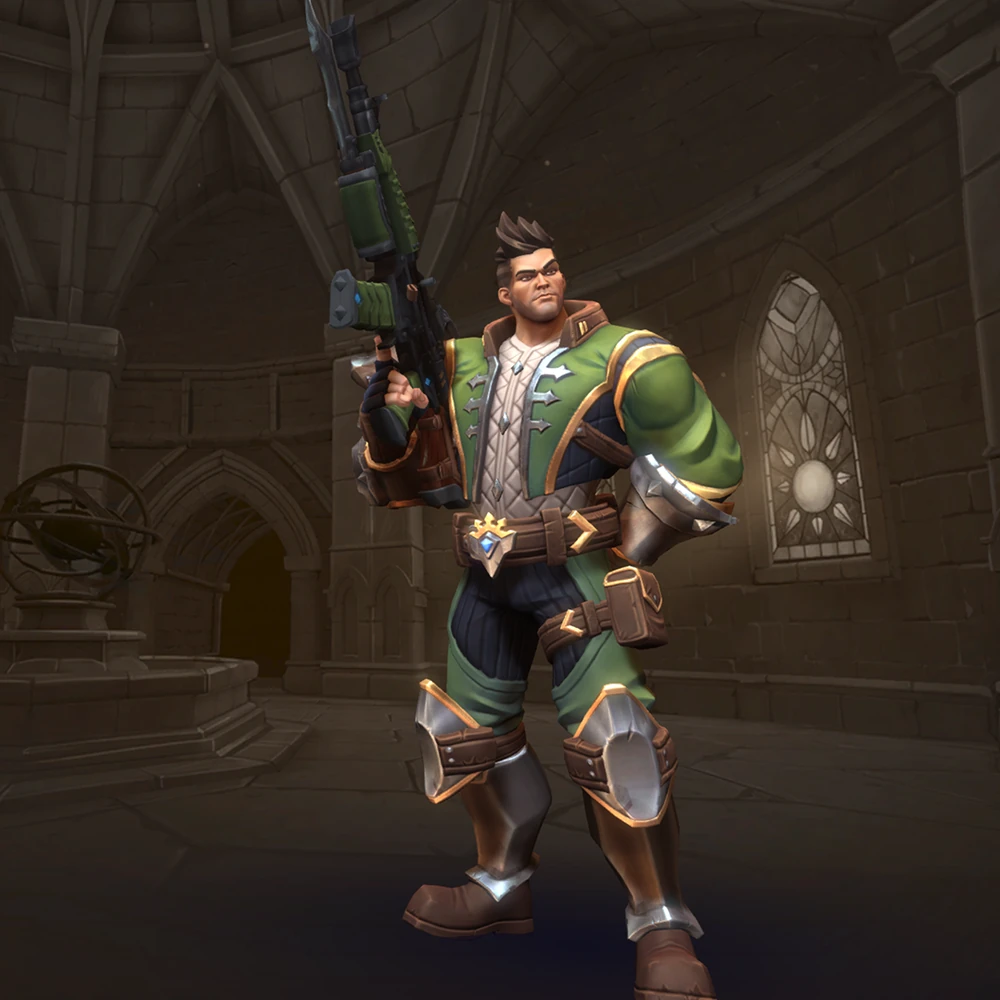 Skills
Assault Rifle (Direct Damage)
Iron Sights
Frag Grenade (Area Damage)
Hustle
Barrage (Ultimate: Area Damage)
Talents
Cardio
Burst Mode
Shrapnel
Vivian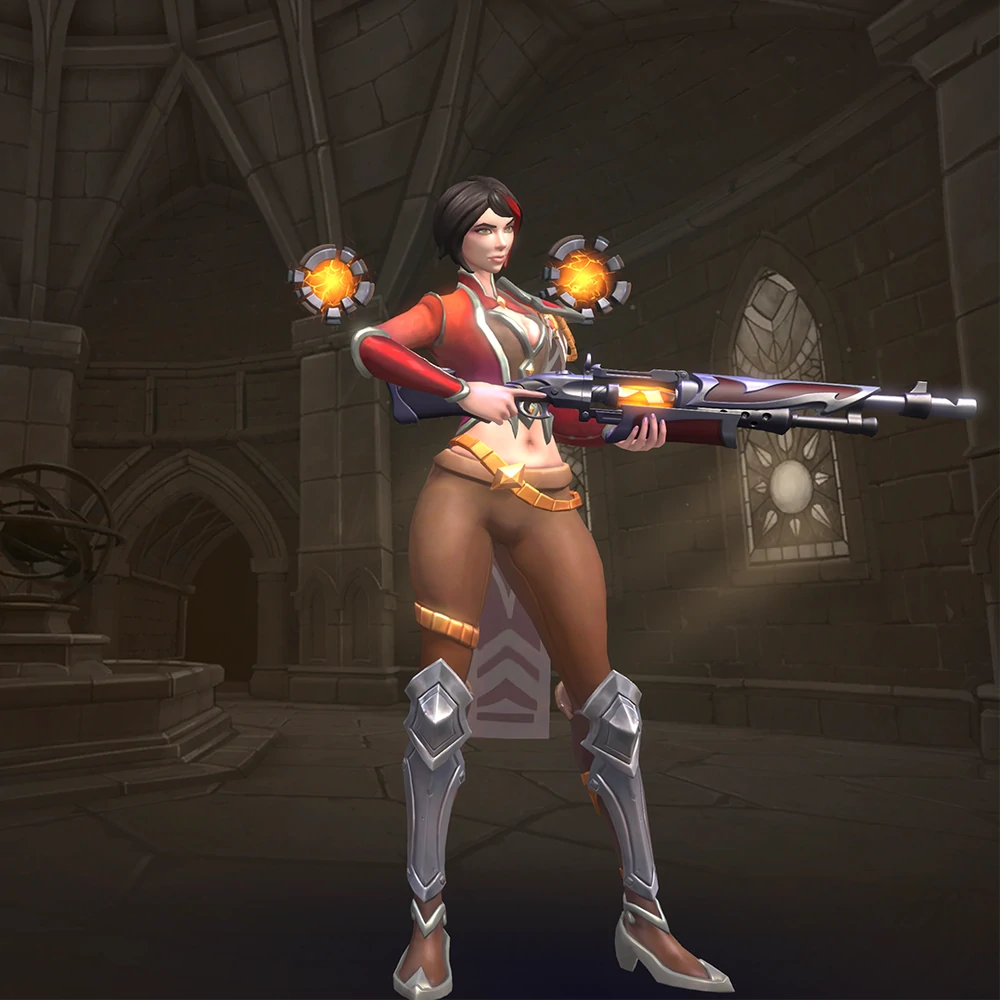 Skills
Light Machine Gun (Direct Damage)
Precision Sights
Deflector Shield
Sensor Drone
Sentinels (Ultimate: Area Damage)
Talents
Suspect Everyone
Booby Trap
Opportunity in Chaos
Willo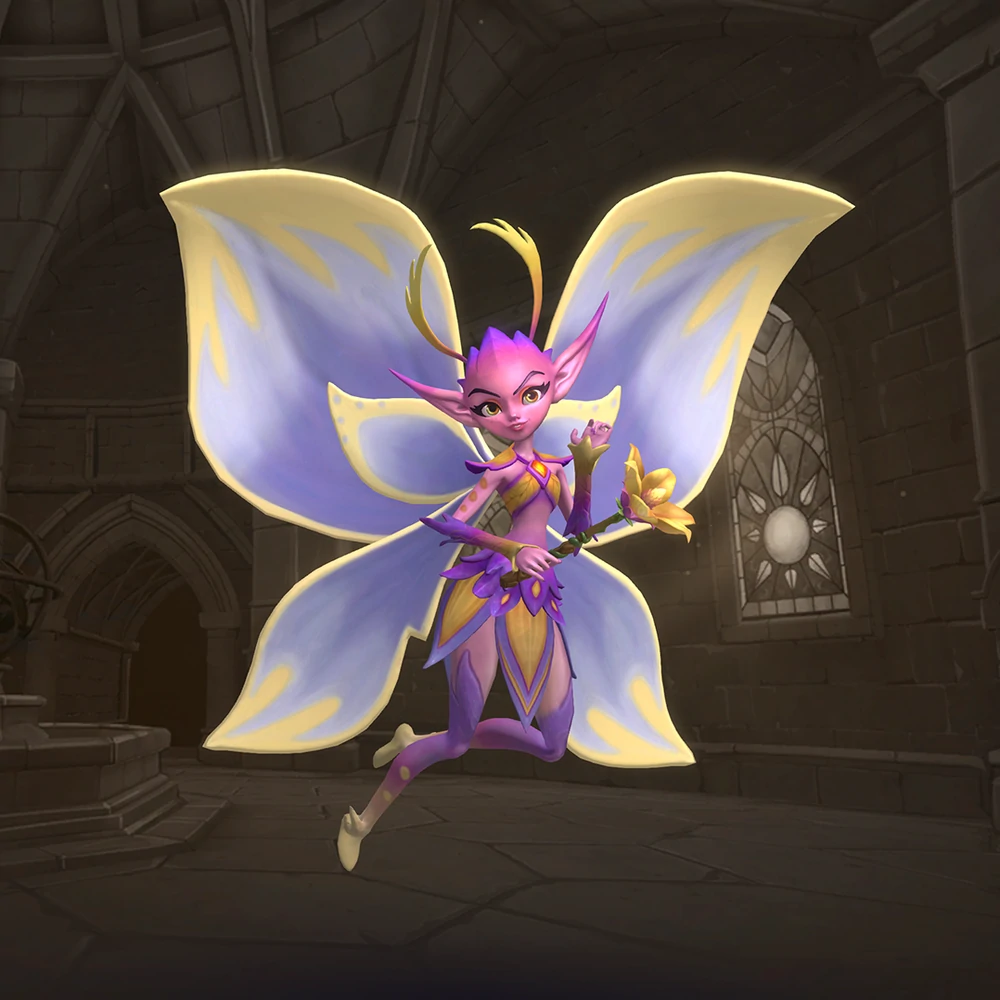 Skills
Wand of Overgrowth (Area Damage)
Dead Zone (Area Damage)
Seedling (Area Damage)
Flutter
Fae Flight (Ultimate)
Talents
Nightshade
Blastflower
Scorn
Front Line
Ash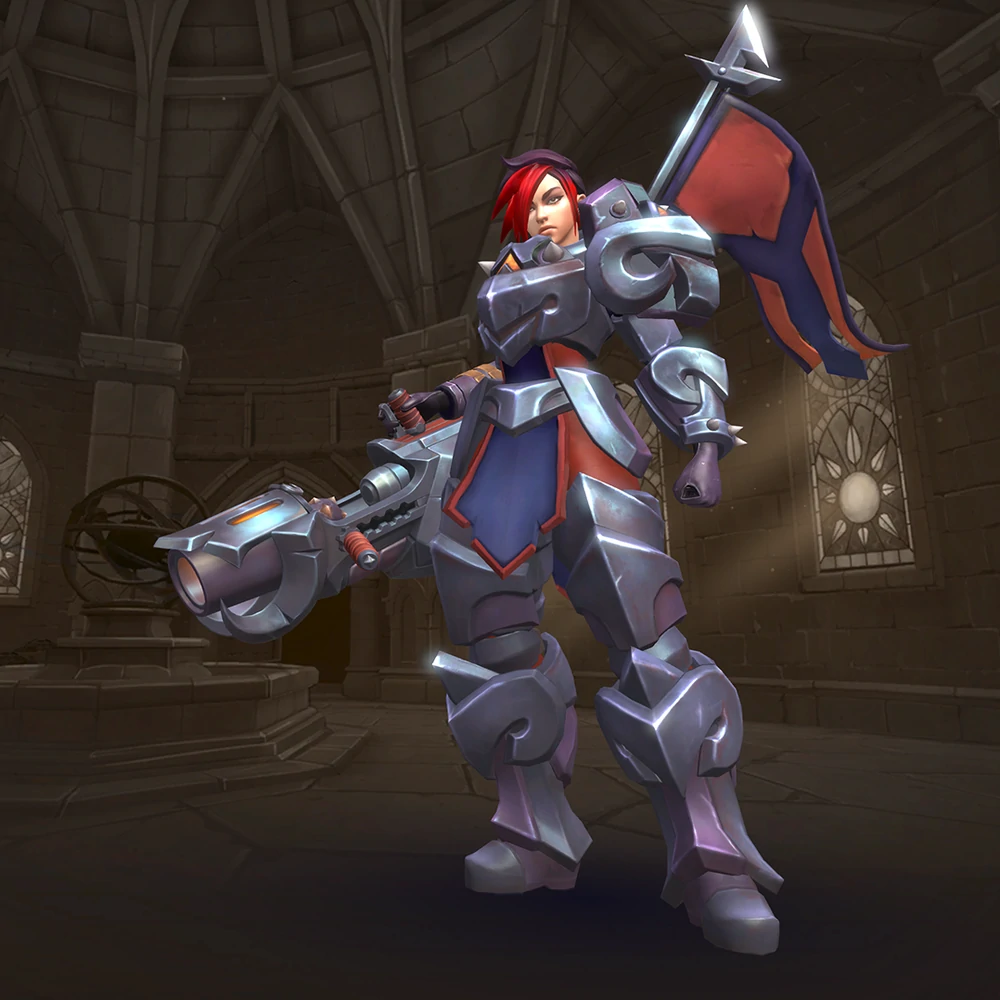 Skills
Burner Cannon (Area Damage)
Kinetic Burst (Area Damage)
Siege Shield
Shoulder Bash (Direct Damage)
Assert Dominance (Ultimate: Area Damage)
Talents
Battering Ram
Slug Shot
Fortress Breaker
Atlas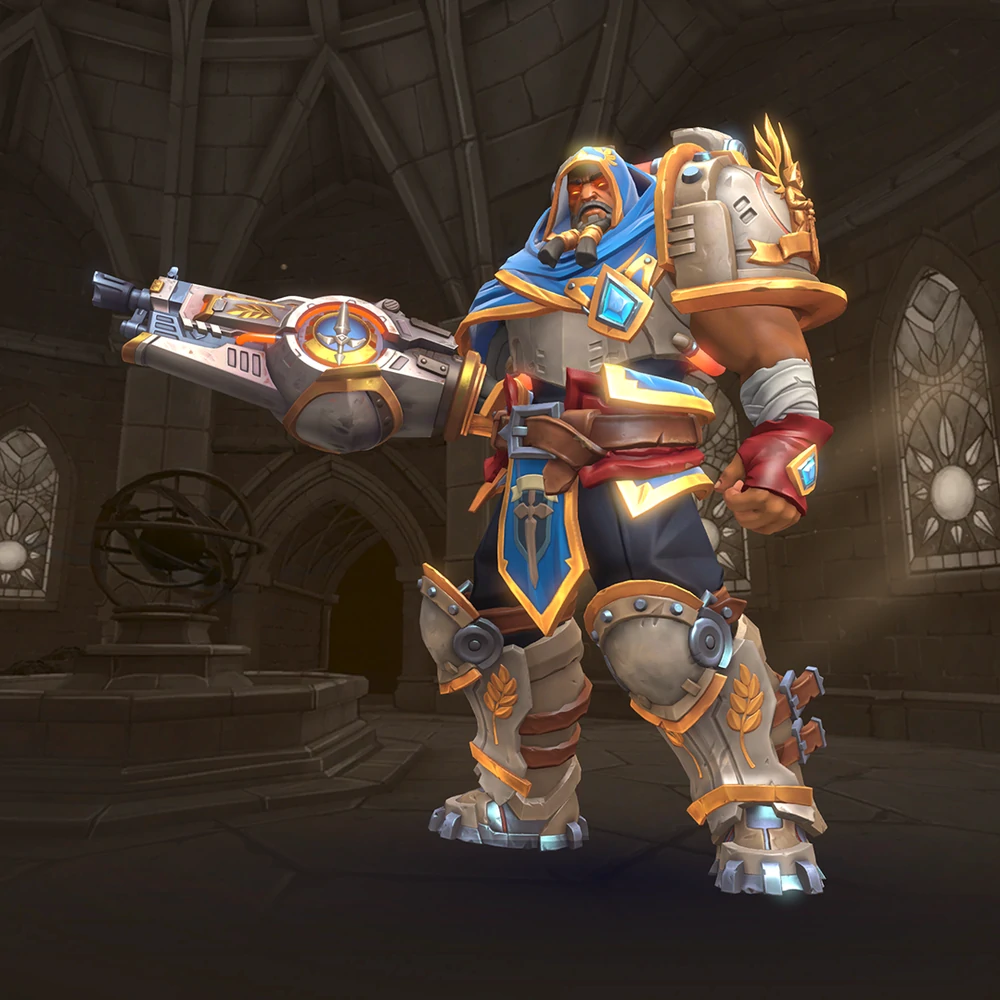 Skills
Chrono-Cannon (Direct Damage)
Setback
Stasis Field
Second Chance
Exile (Ultimate)
Talents
Unstable Fissure
Temporal Divide
Deja Vu
Azaan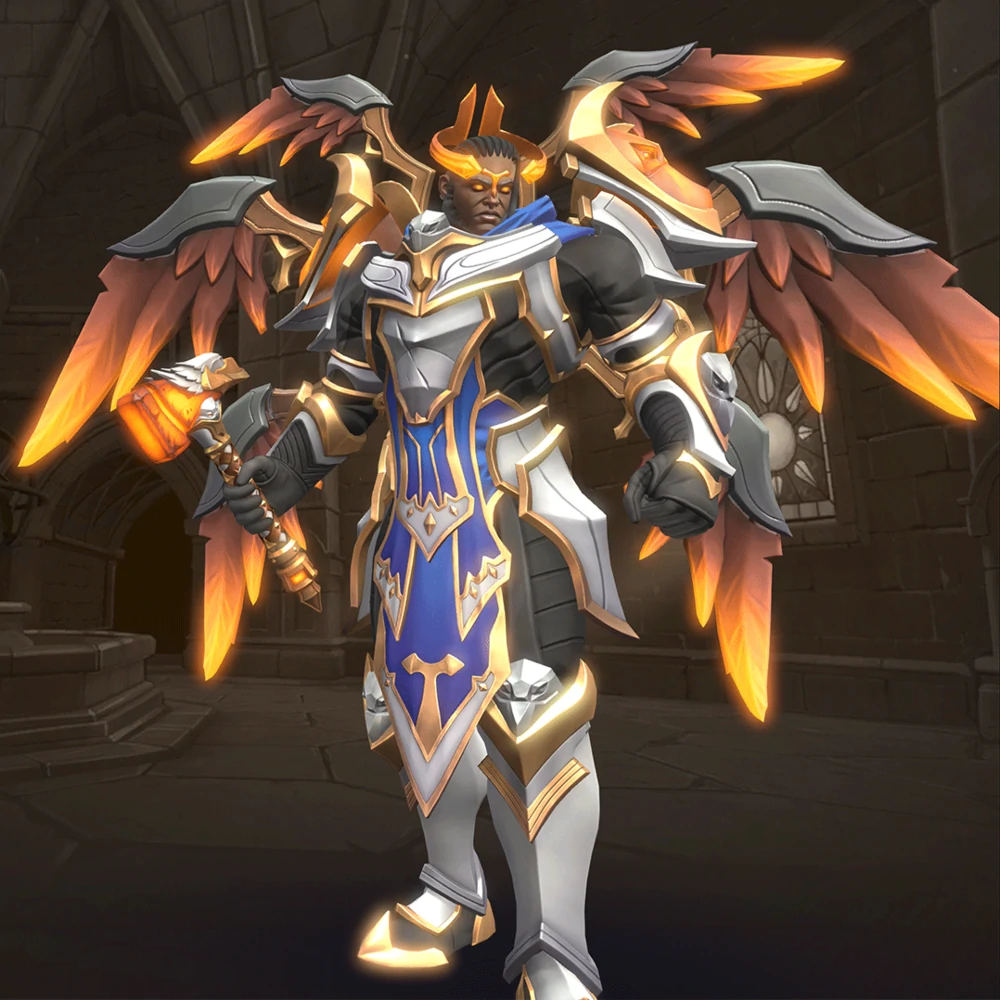 Skills
Judgement (Direct Damage)
Reckoning (Area Damage)
Sanctuary
Conviction (Direct Damage)
Deliverance (Ultimate: Area Damage)
Talents
Persistence
Tempering
Eternal
Barik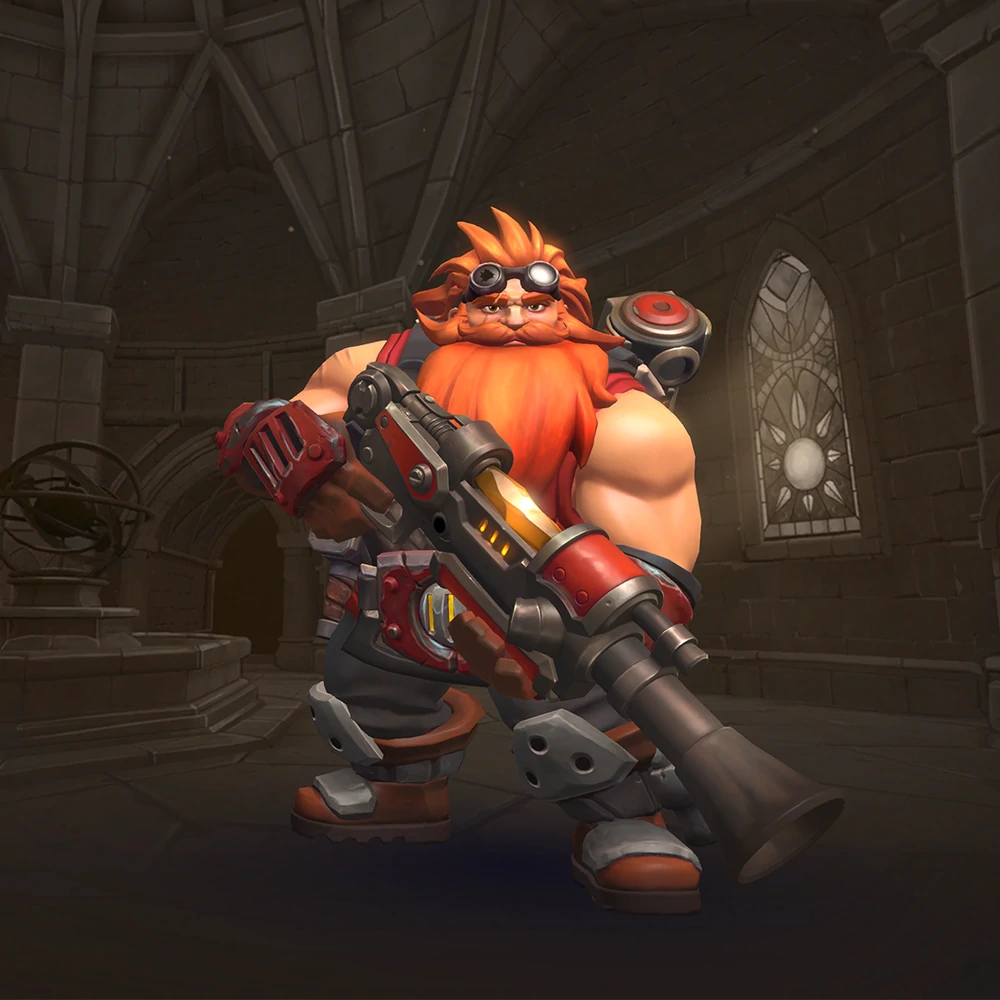 Skills
Blunderbuss (Direct Damage)
Barricade
Turret (Direct Damage)
Rocket Boots
Long Live The Queen (Ultimate: Area Damage)
Talents
Forgefire
Tinikerin
Fortify
Fernando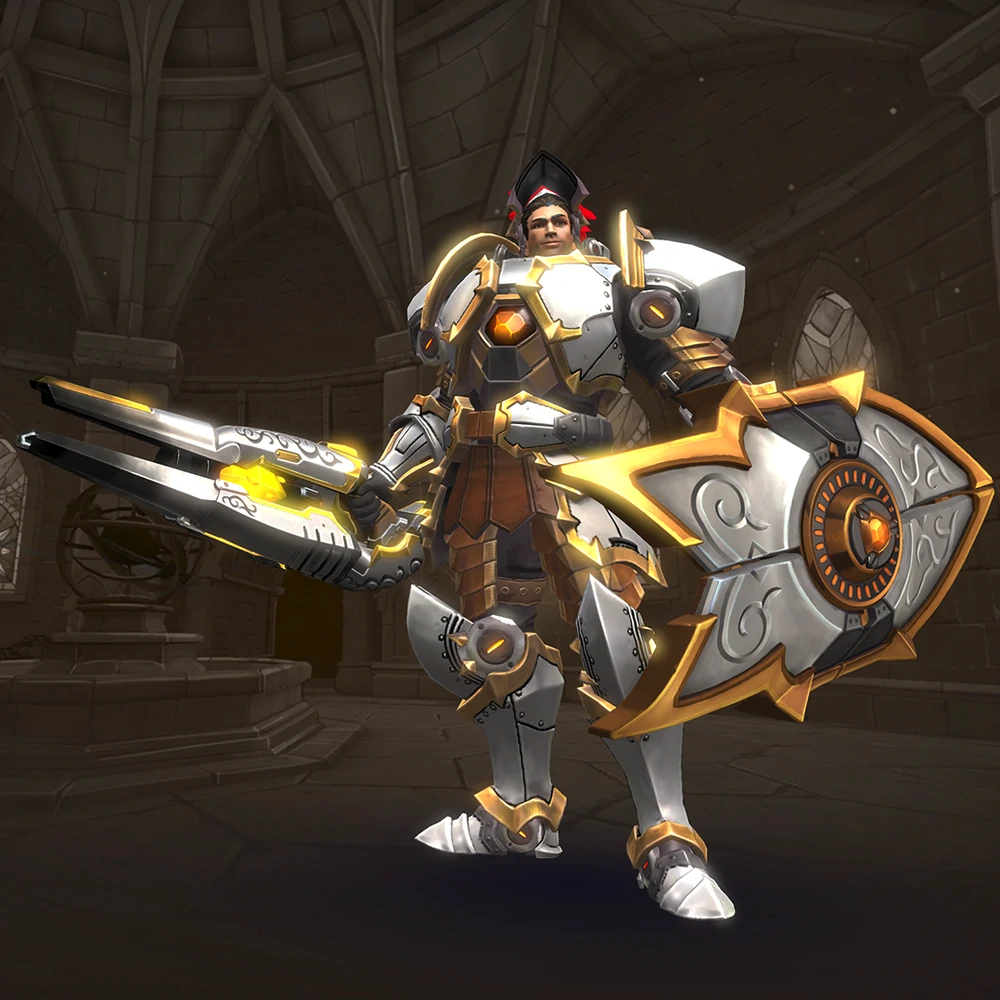 Skills
Flame Lance (Area Damage)
Shield
Fireball (Area Damage)
Charge (Area Damage)
Immortal (Ultimate)
Talents
Inara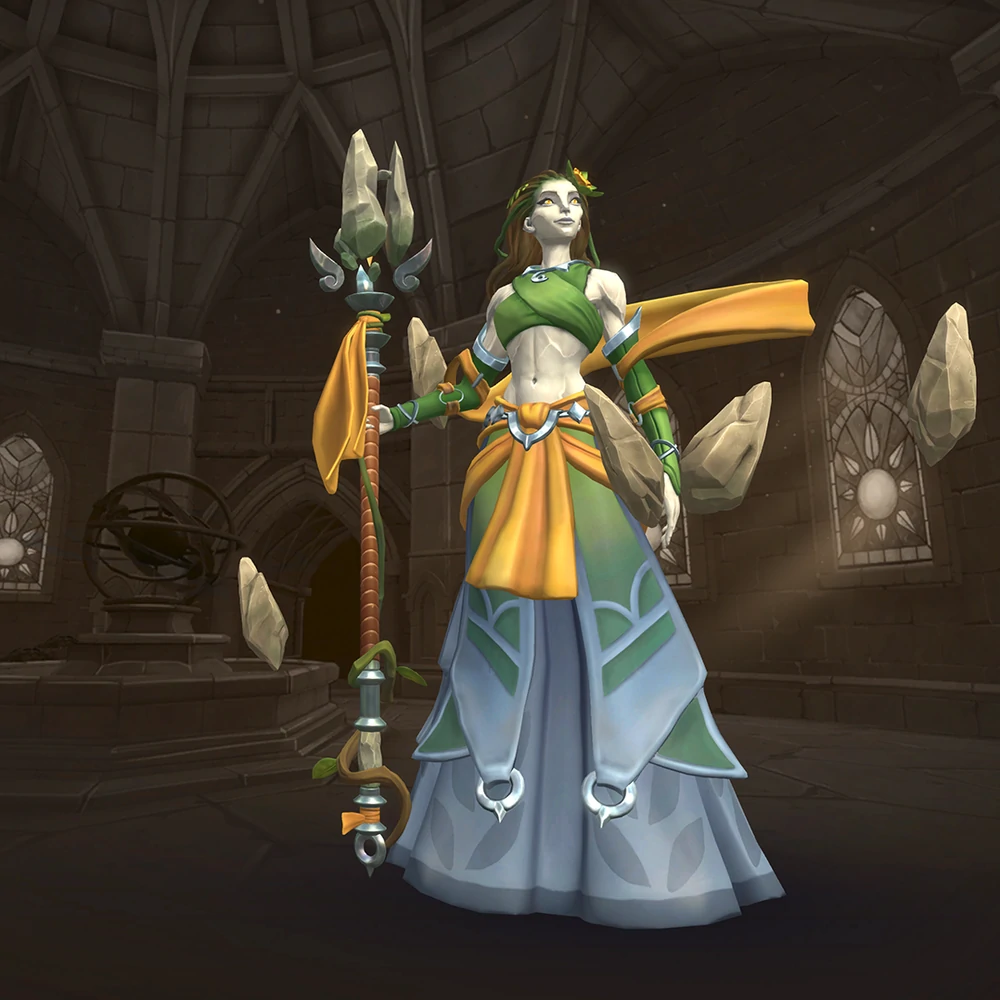 Skills
Stone Spear (Direct Damage)
Earthen Guard
Impasse
Warder's Field (Area Damage)
Seismic Crash (Ultimate: Area Damage)
Talents
Mother's Grace
Tremors
Treacherous Ground
Khan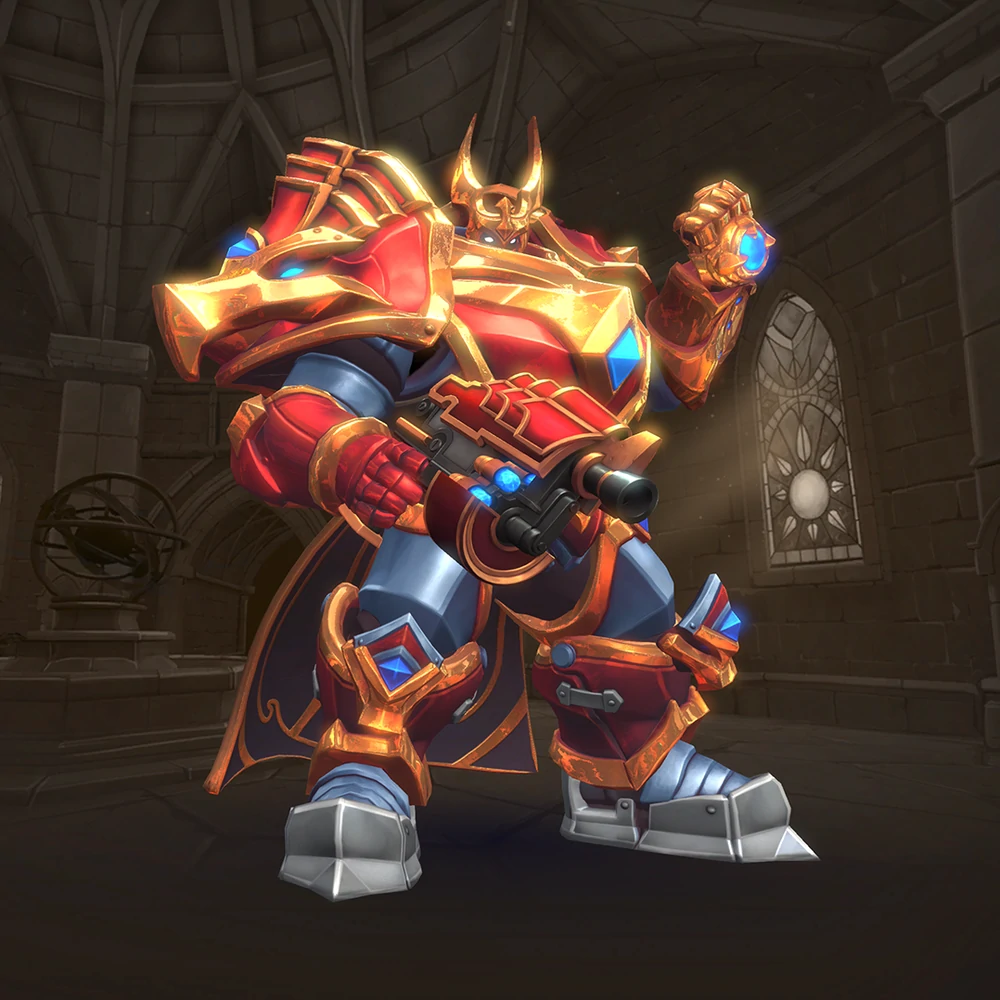 Skills
Heavy Repeater (Direct Damage)
Bulwark
Battle Shout
Commander's Grab (Direct Damage)
Overpower (Ultimate: Direct Damage)
Talents
Lian's Shield
Storm of Bullets
Vortex Grip
Makoa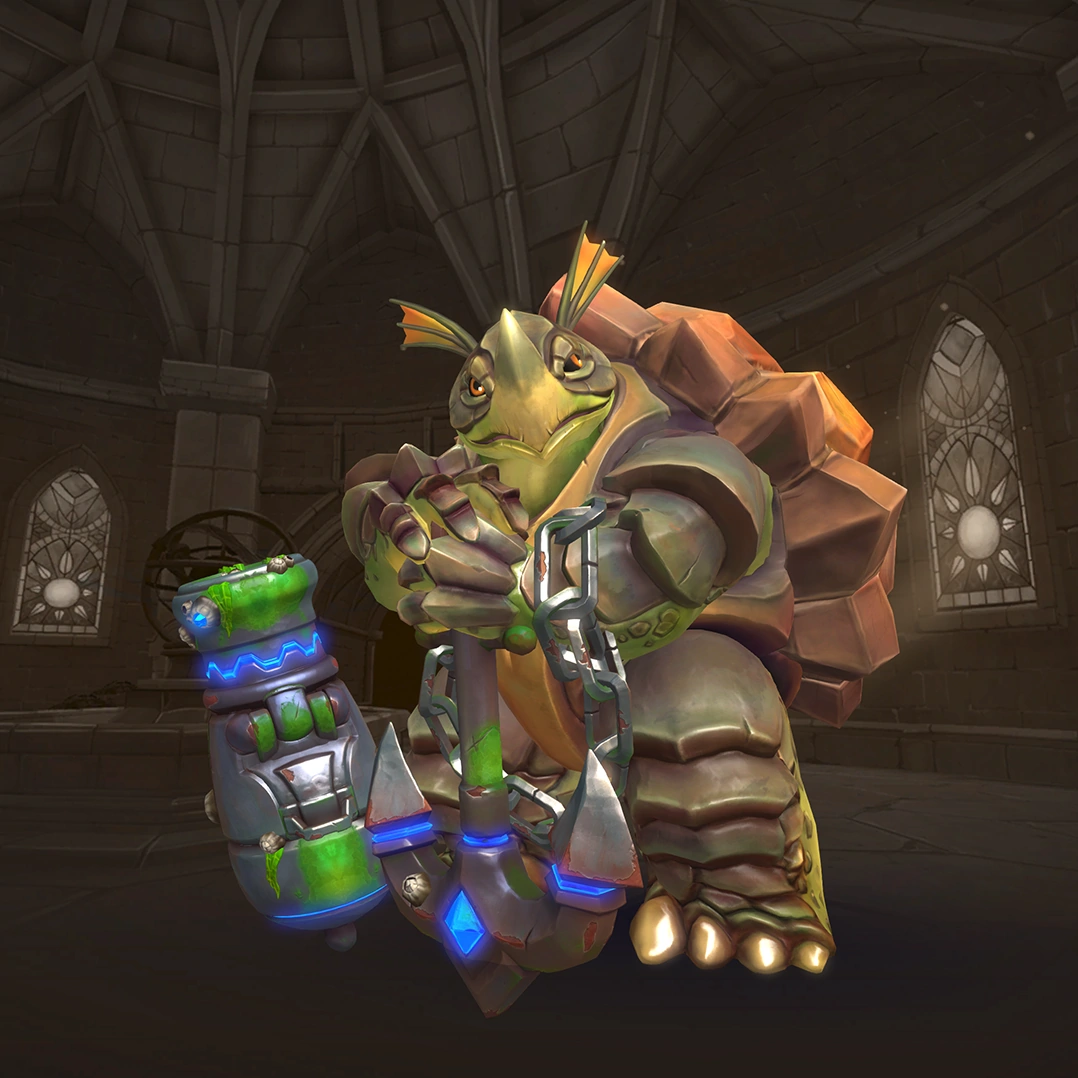 Skills
Cannon (Direct Damage)
Dredge Anchor (Direct Damage)
Shell Shield
Shell Spin (Area Damage)
Ancient Rage (Ultimate: Area Damage)
Talents
Pluck
Half Shell
Leviathan
Raum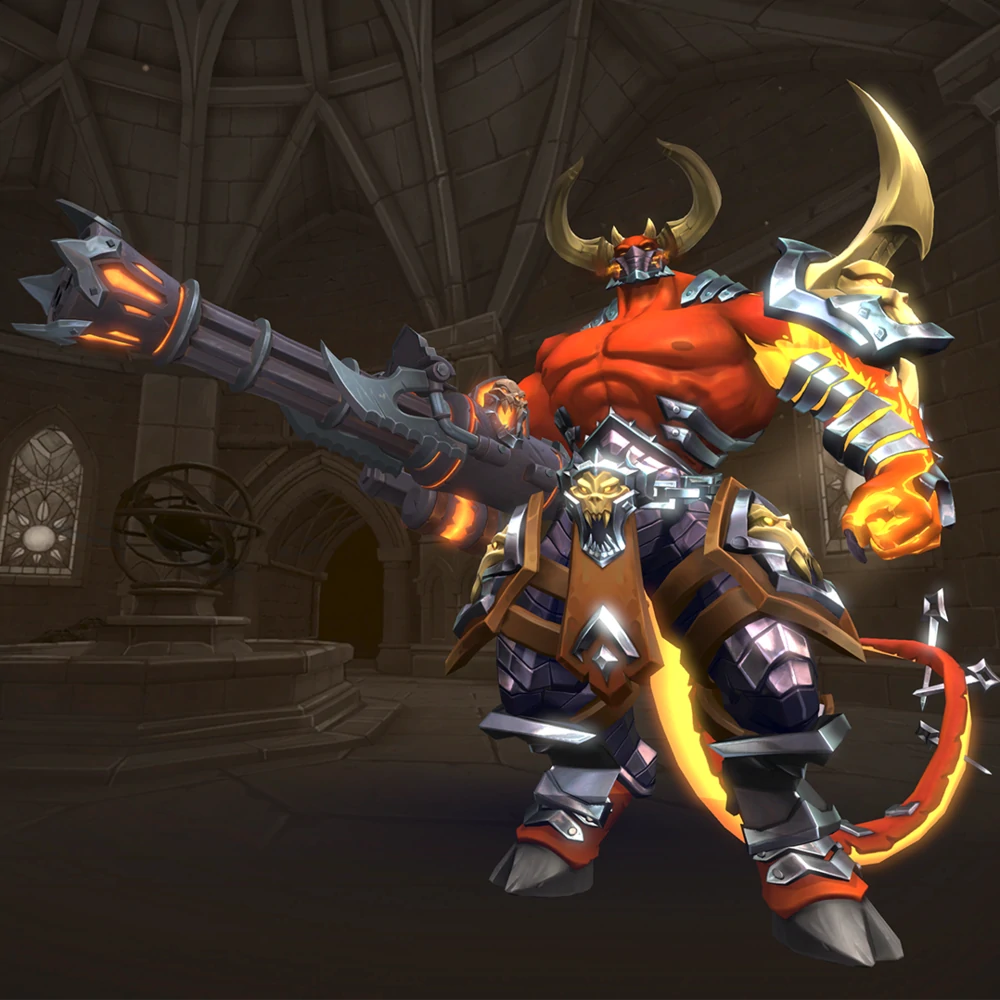 Skills
Hellfire Gatling (Direct Damage)
Ignition
Soul Harvest
Juggernaut (Direct Damage)
Cataclysm (Ultimate: Area Damage)
Talents
Enforcer
Earthsplitter
Subservience
Ruckus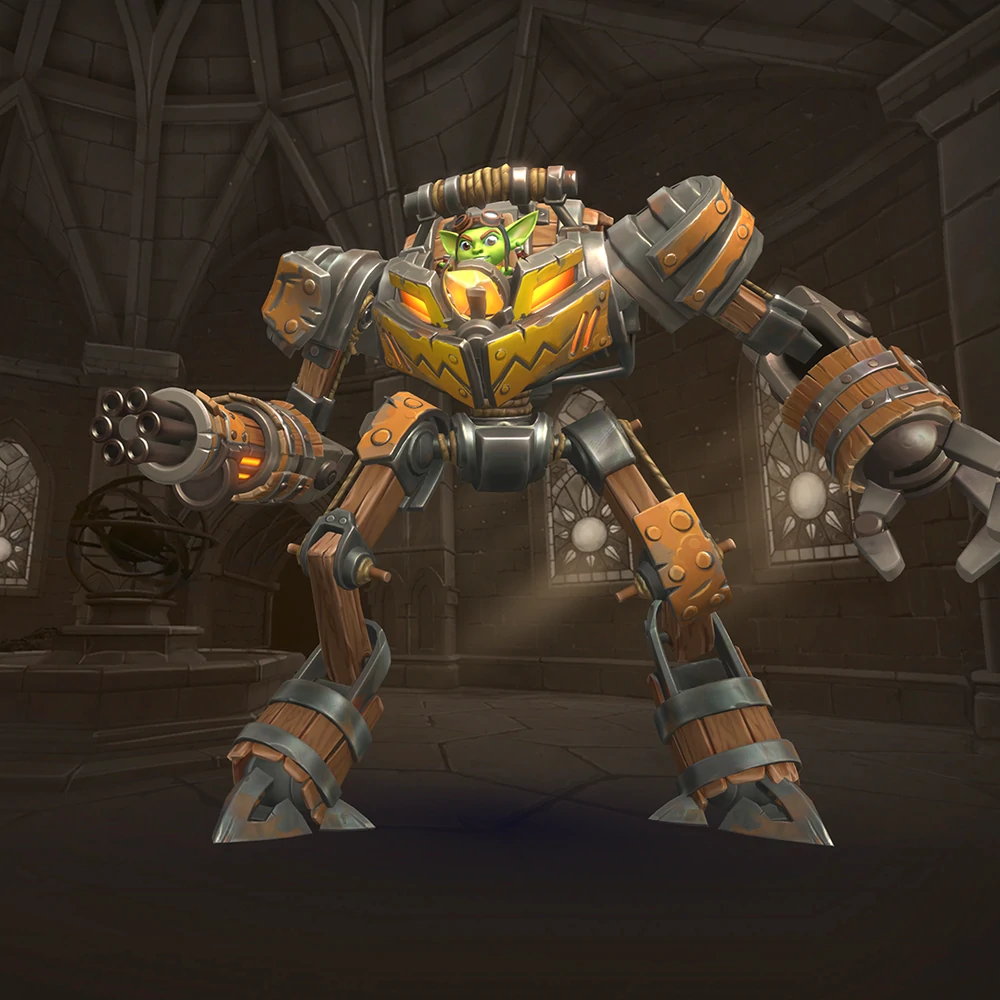 Skills
Miniguns (Direct Damage)
Missile Launcher (Area Damage)
Emitter
Advance
Hexa Fire (Ultimate: Direct Damage)
Talents
Flux Generator
Rocket Barrage
Aerial Assault
Terminus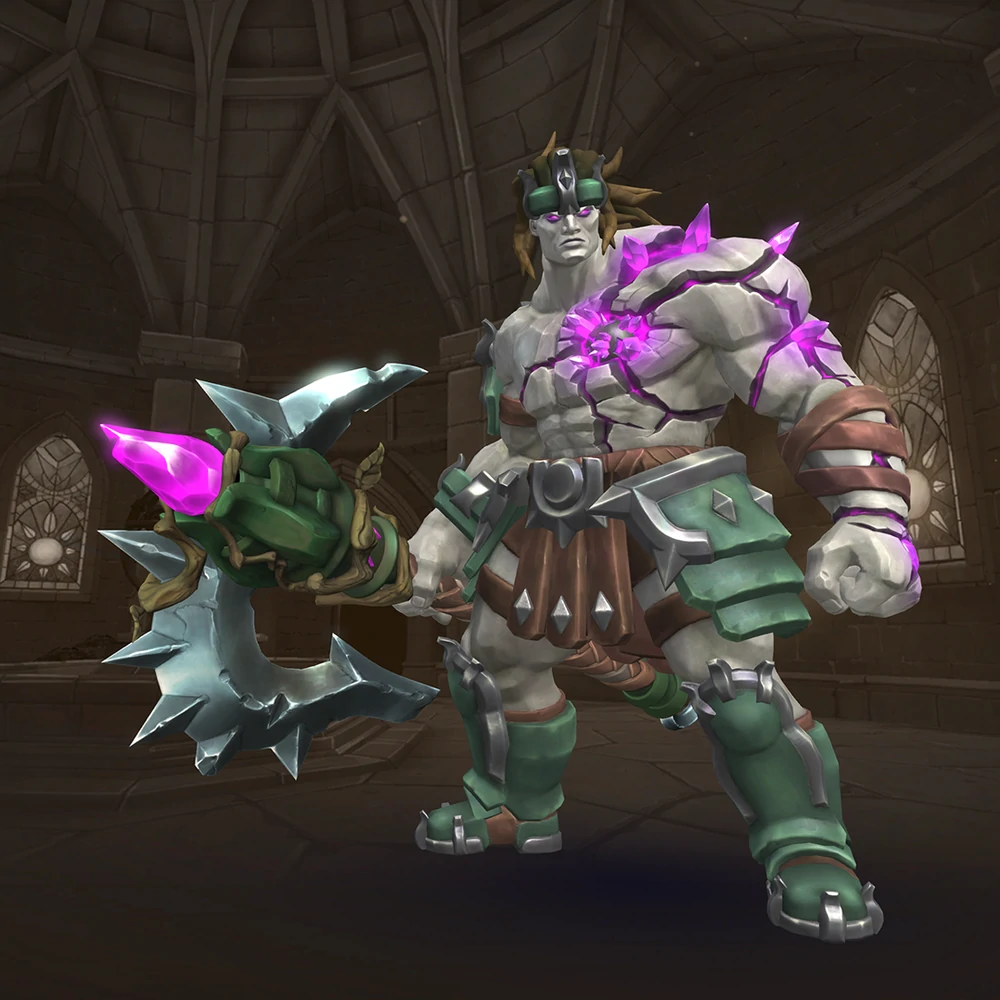 Skills
Massacre Axe (Area Damage)
Calamity Blast (Direct Damage)
Power Siphon
Shatterfall (Area Damage)
Reanimate (Ultimate: Area Damage)
Talents
Torvald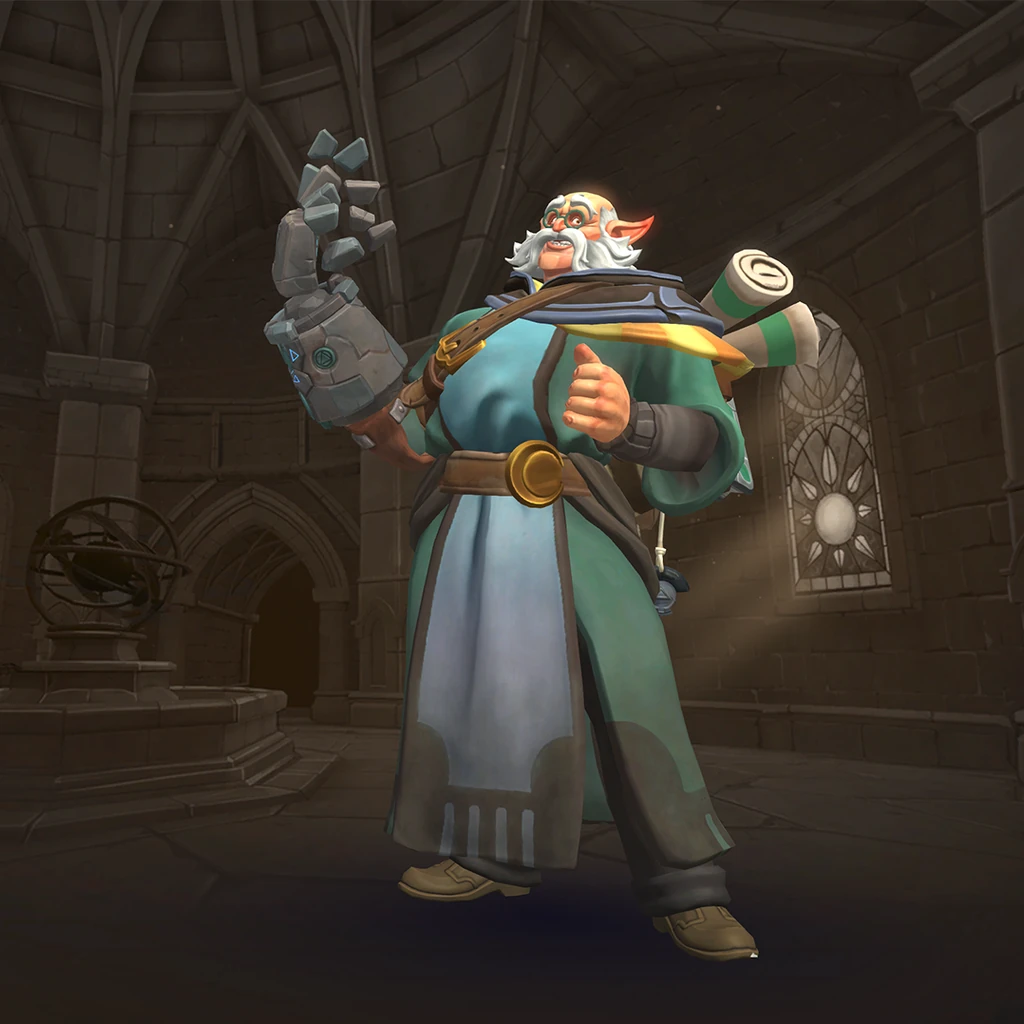 Skills
Gauntlet (Direct Damage)
Nullify (Direct Damage)
Protection
Recharge
Hyper Beam (Ultimate: Area Damage)
Talents
Thanks, Grandpa
Direct Current
Field Study
Yagorath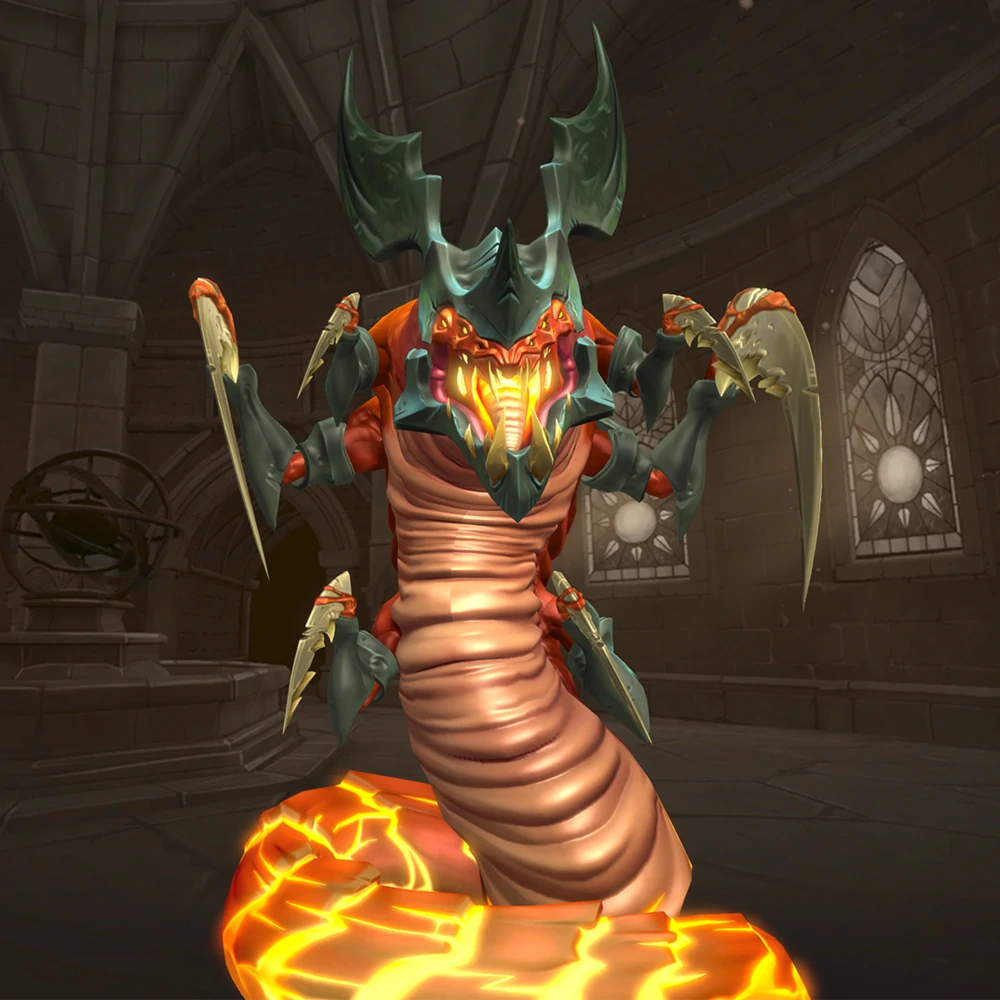 Skills
Caustic Spray/Trail of Acid (Area Damage)
Piercing Quills/Acceleration (Area Damage)
Hardening/Primal Vision (Area Damage)
Form Swap
Devour (Ultimate: Execute Damage)
Talents
Corrosive Acid
Sight Begets Strength
Unnatural Persistence
Flanker
Androxus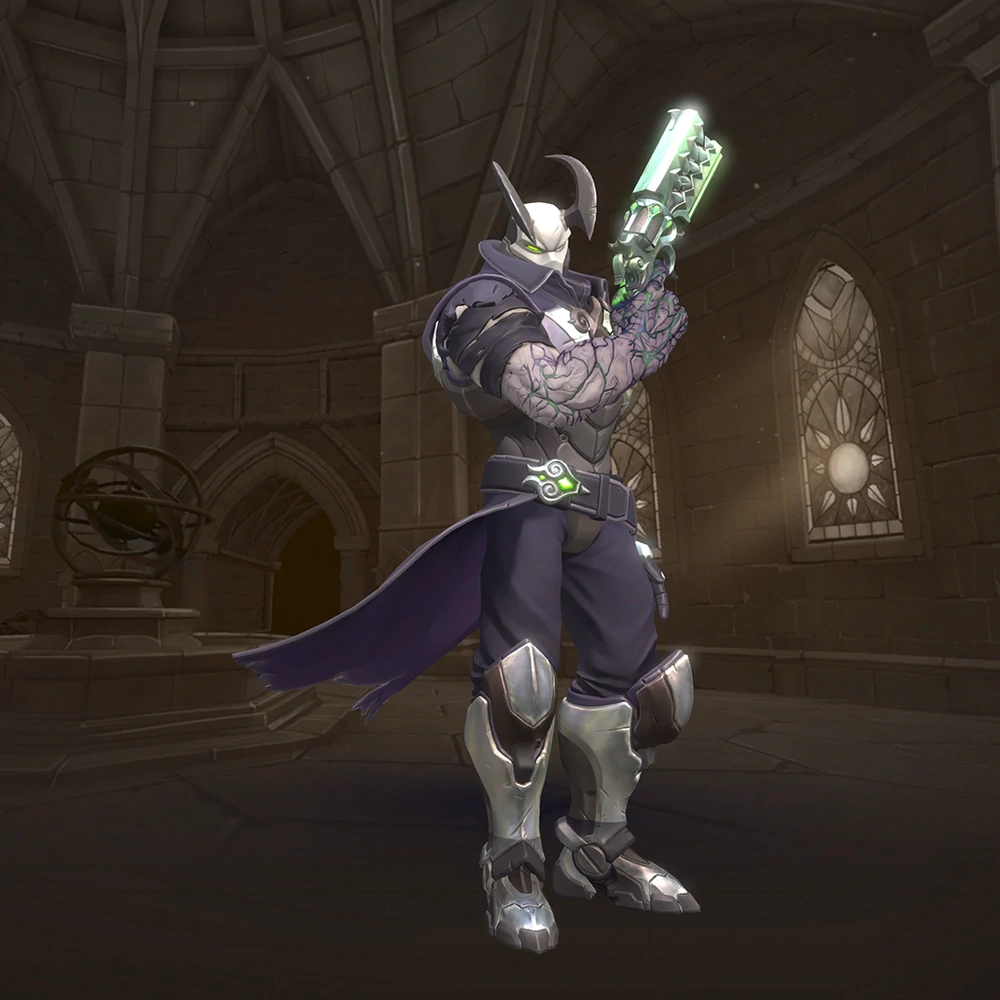 Skills
Revolver (Direct Damage)
Defiance (Area Damage)
Reversal (Direct Damage)
Nether Step
Accursed Arm (Ultimate: Area Damage)
Talents
Cursed Revolver
Godslayer
Defiant Fist
Buck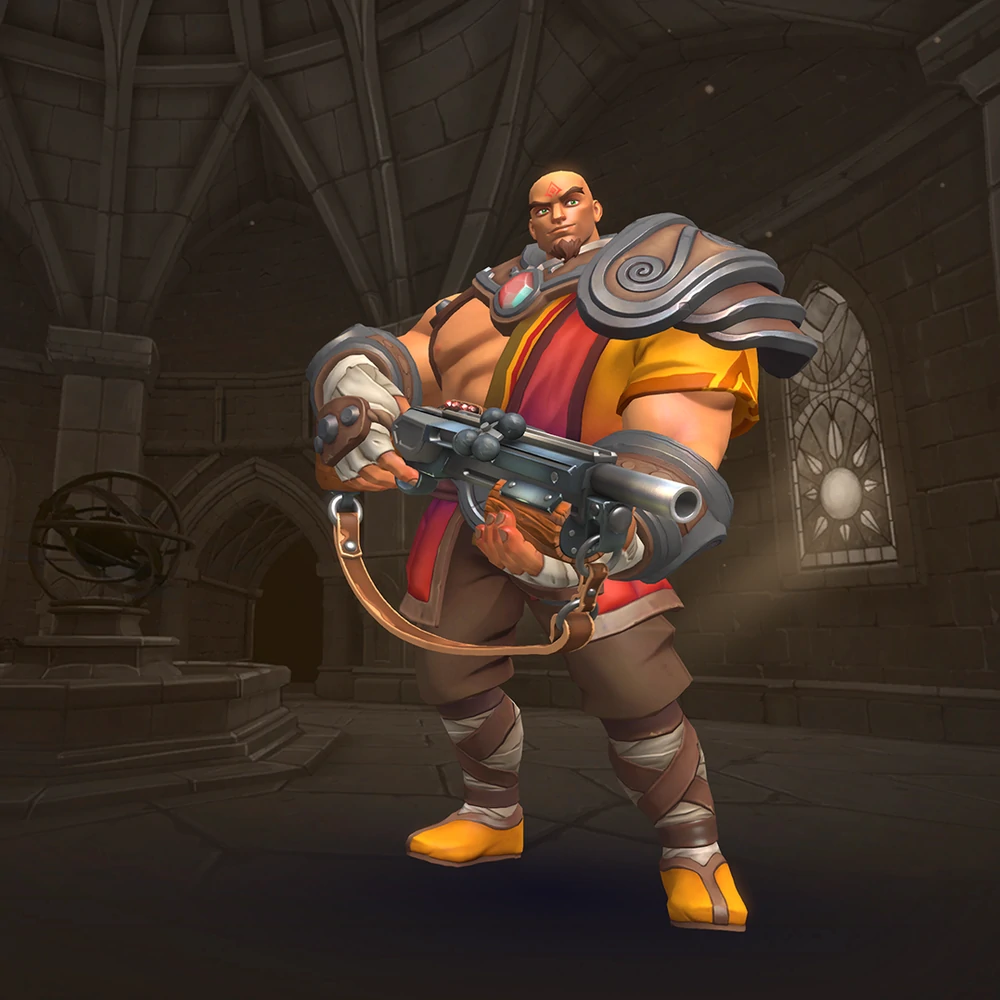 Skills
Shotgun (Direct Damage)
Net Shot (Direct Damage)
Recovery
Heroic Leap (Area Damage)
Buck Wild (Ultimate: Direct Damage)
Talents
Ensnare
Bulk Up
Bounce House
Evie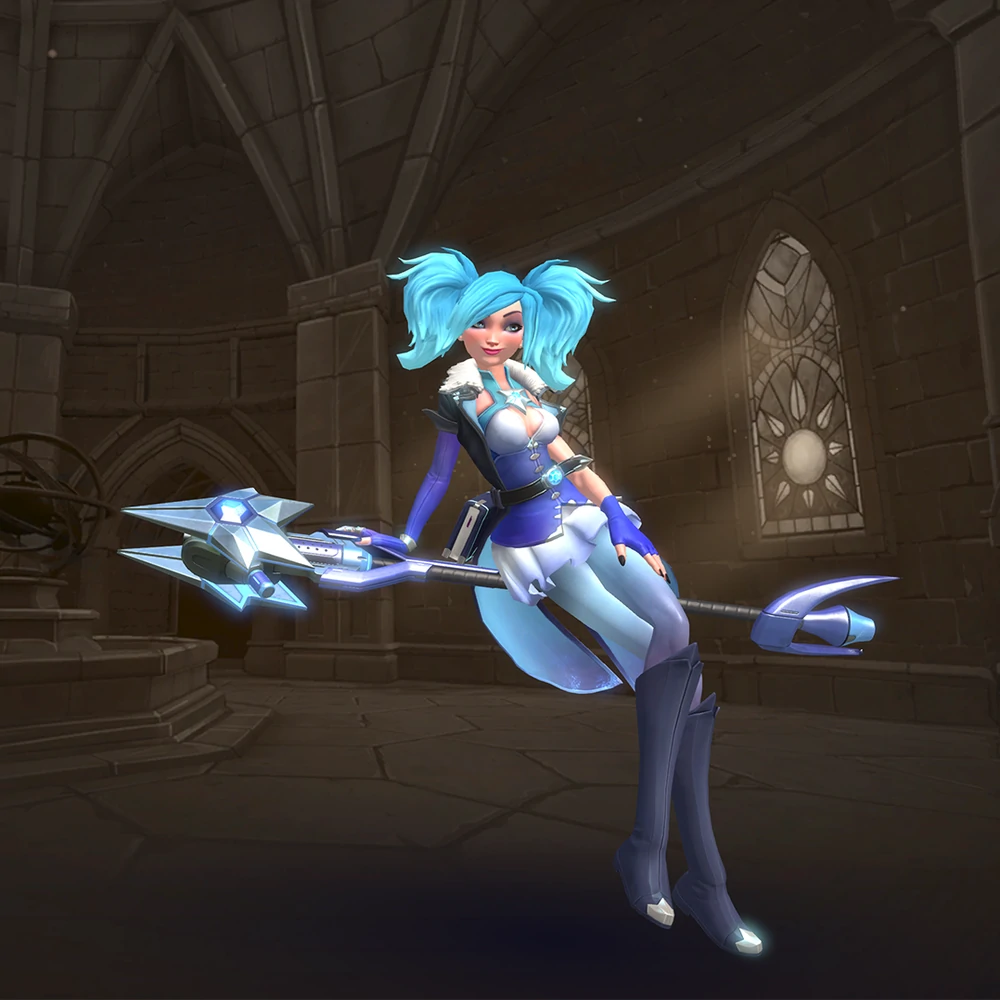 Skills
Ice Staff (Area Damage)
Ice Block
Blink
Soar
Ice Storm (Ultimate: Area Damage)
Talents
Over The Moon
Snow Globe
Wormhole
Koga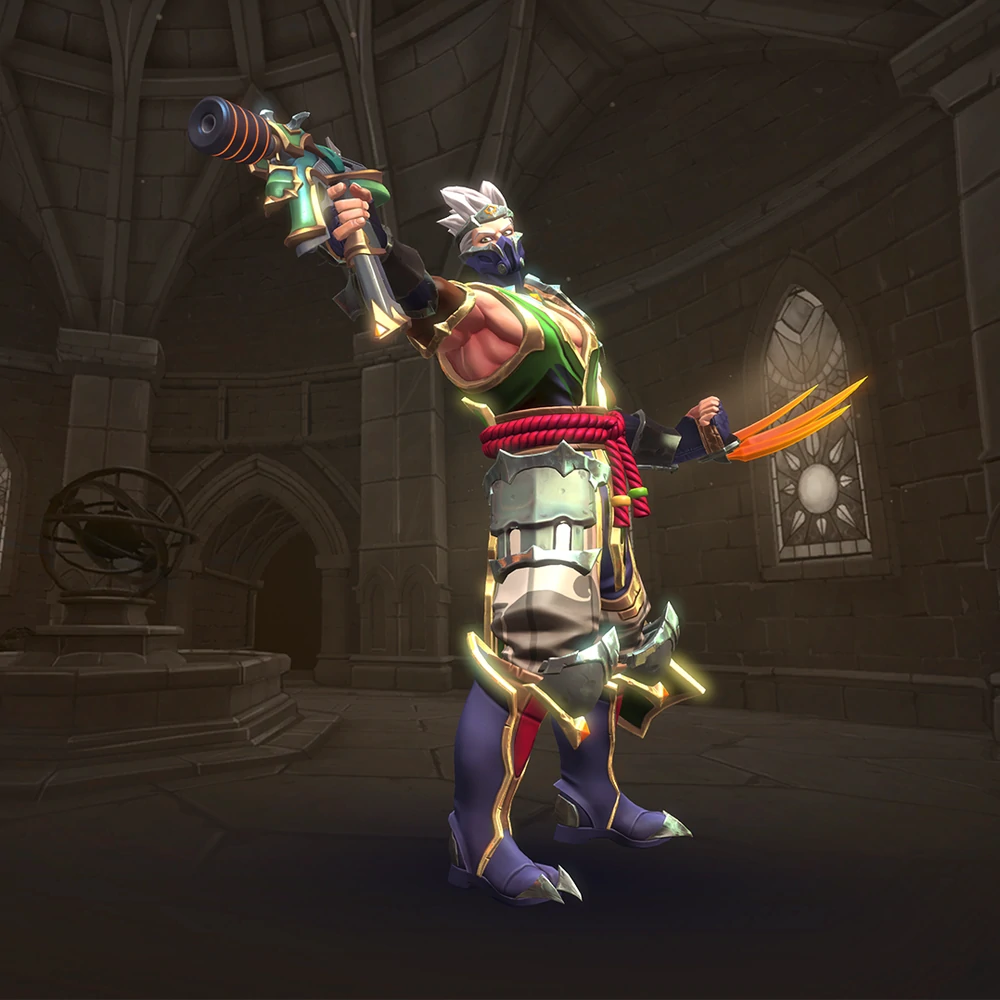 Skills
Submachine Guns/Hellkite Claws (Direct Damage)
Shadow Step/Skewer (Area Damage)
Dragon Stance
Agility
Cyclone Strike (Ultimate: Area Damage)
Talents
Adrenaline Junkie
Blood Reaper
Dragon Fangs
Lex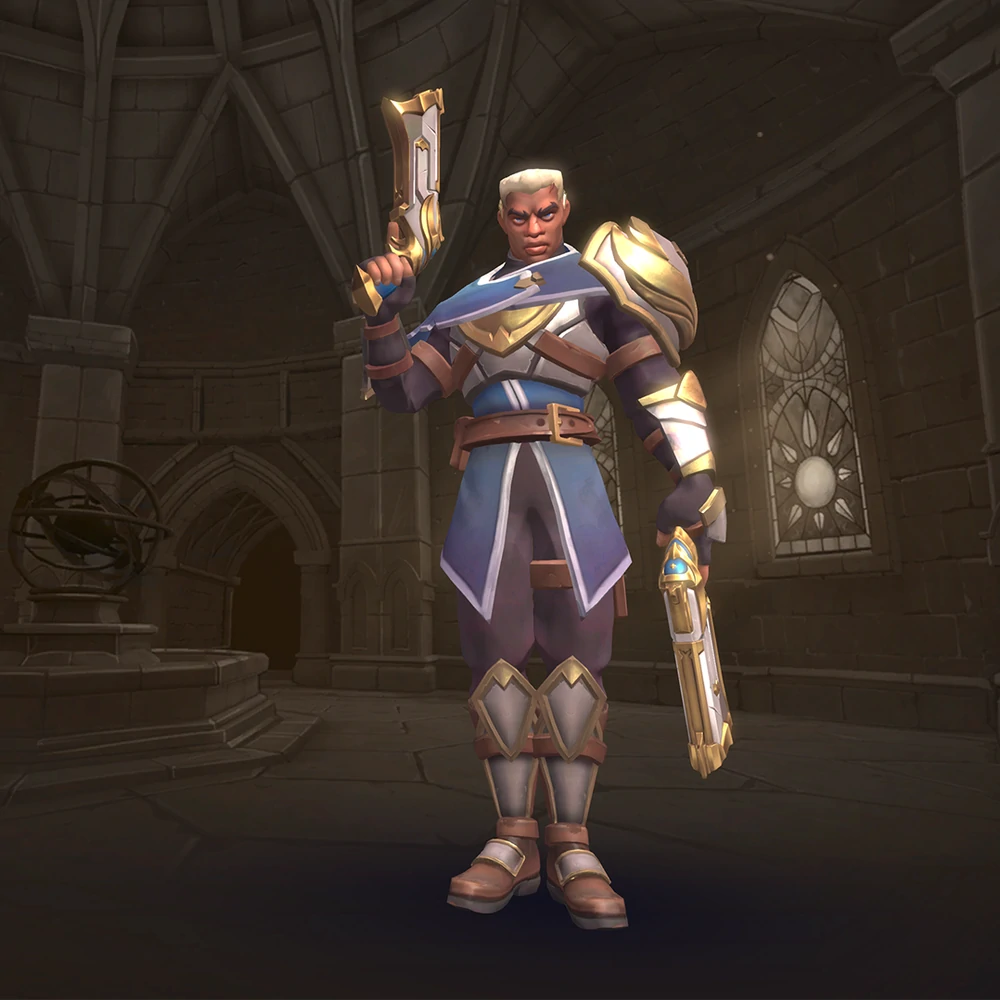 Skills
Magnums (Direct Damage)
In Pursuit (Area Damage)
Retribution
Combat Slide
The Law (Ultimate: Area Damage)
Talents
Discovery
Heroism
Death Hastens
Maeve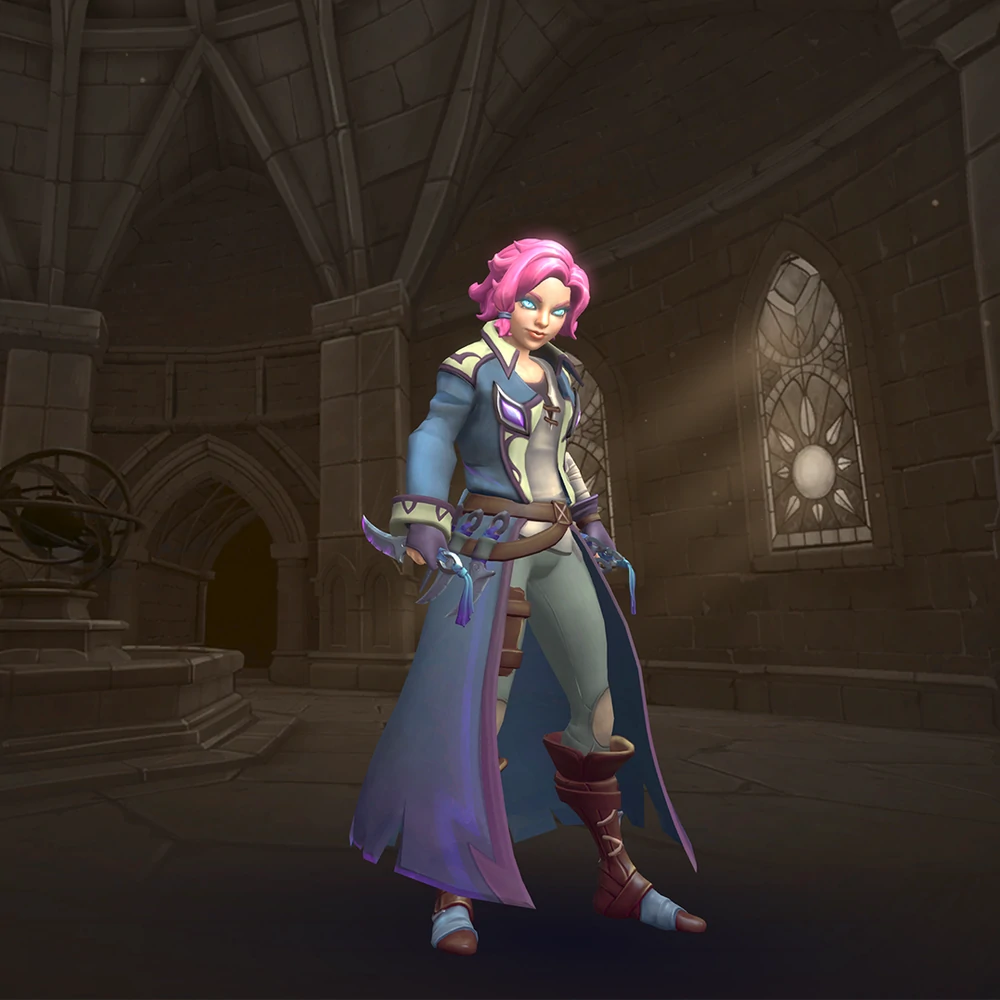 Skills
Daggers (Direct Damage)
Pounce (Direct Damage)
Nine Lives
Prowl
Midnight (Ultimate)
Talents
Cat Burglar
Street Justice
Rogue's Gambit
Moji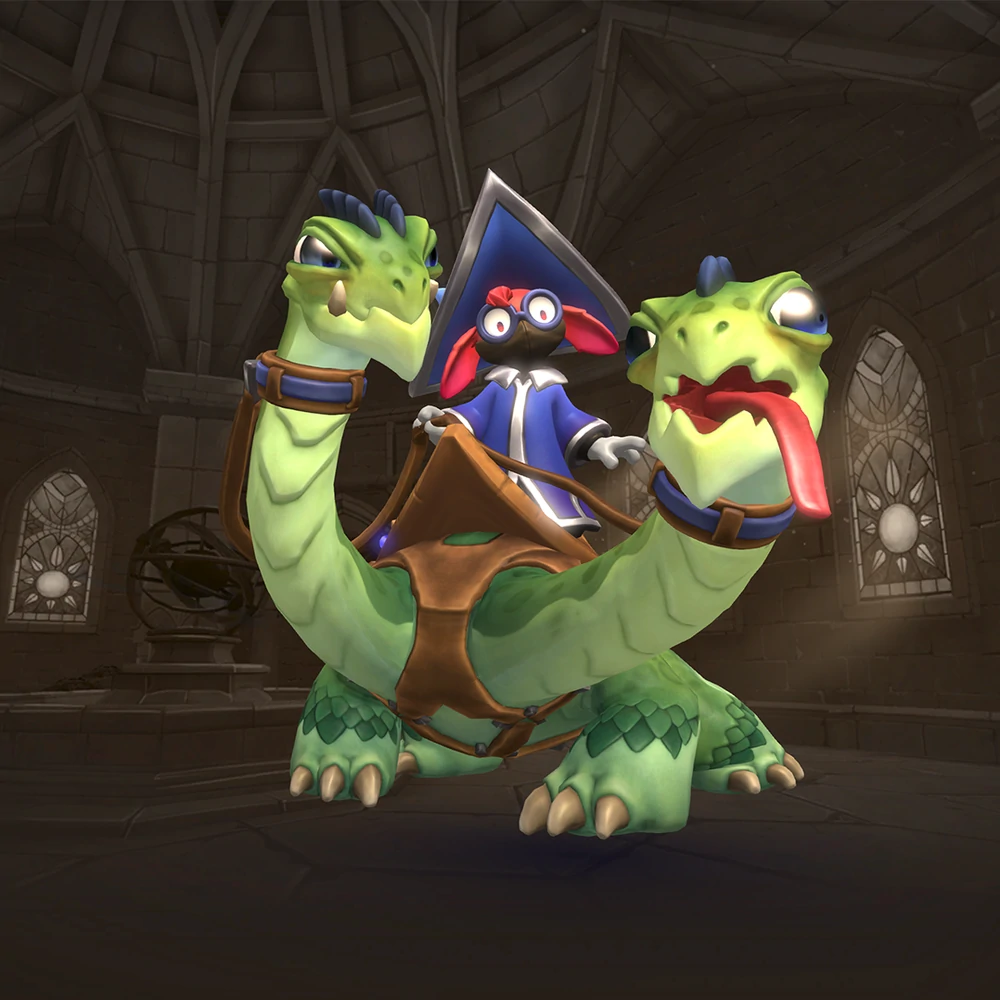 Skills
Familiar Spit (Direct Damage)
Familiar Spray (Area Damage)
Magic Barrier
Scamper
Bon Appetit (Ultimate: Execute Damage)
Talents
Snack Attack
Boom Boom
Toot
Skye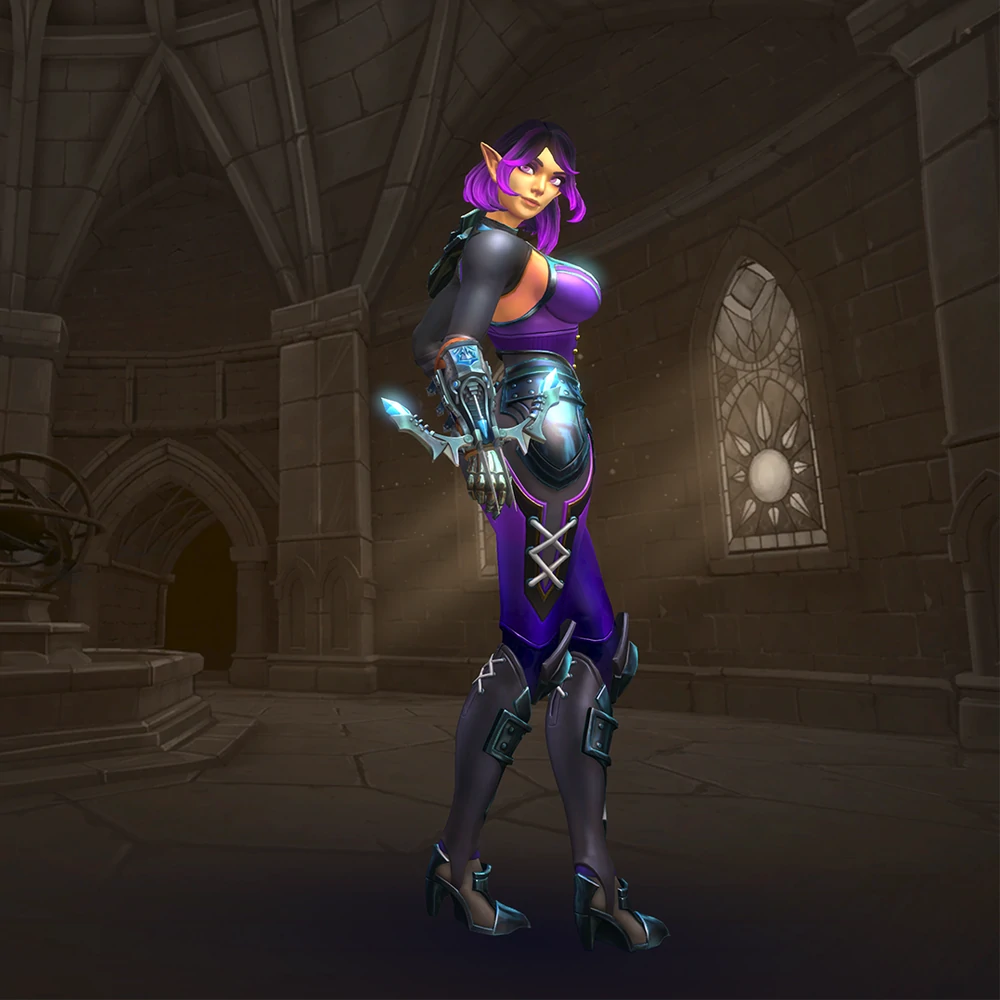 Skills
Wrist Crossbow (Direct Damage)
Poison Bolts (Direct Damage)
Smoke Screen
Hidden
Time Bomb (Ultimate: Area Damage)
Talents
Debilitate
Smoke and Dagger
Preparation
Talus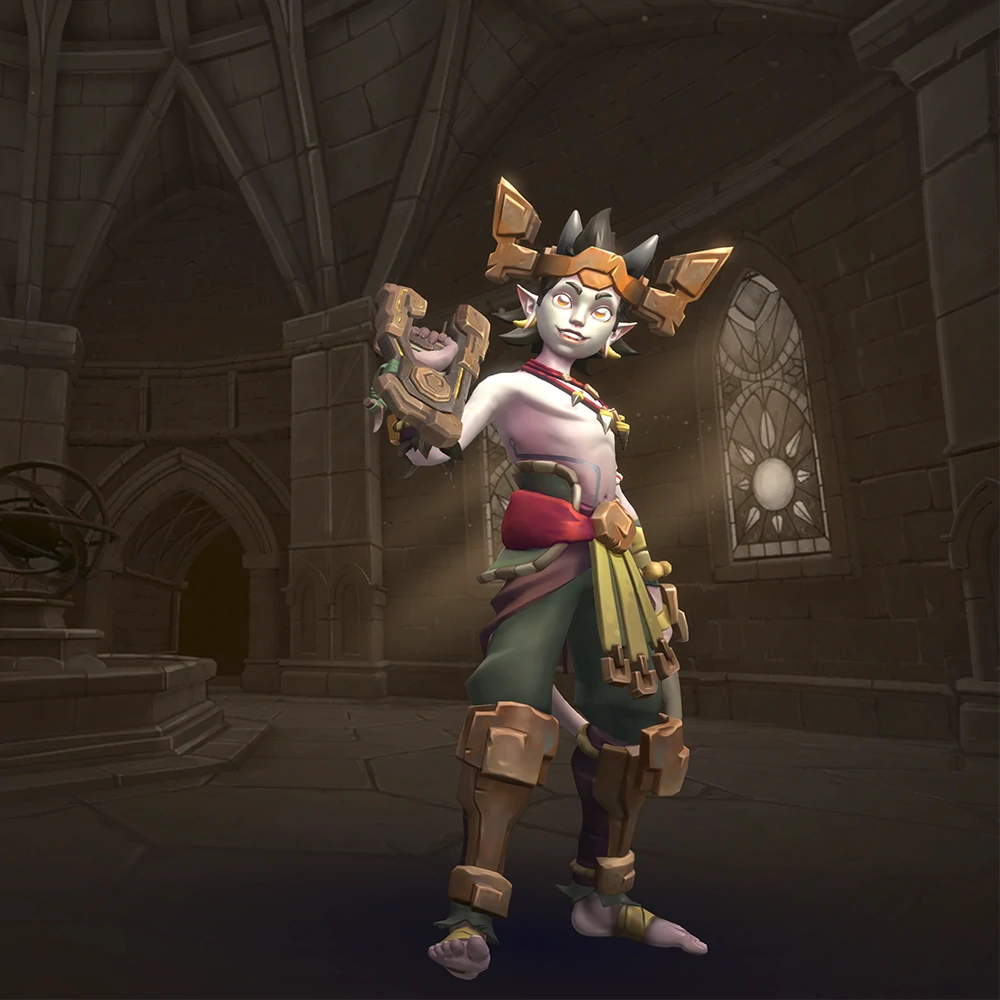 Skills
Veracgarger (Direct Damage)
Blitz Upper (Direct Damage)
Overcharge
Rune of Travel
True Power (Ultimate: Direct Damage)
Talents
Inner Strength
Faustian Bargain
Nothing Personal
Vatu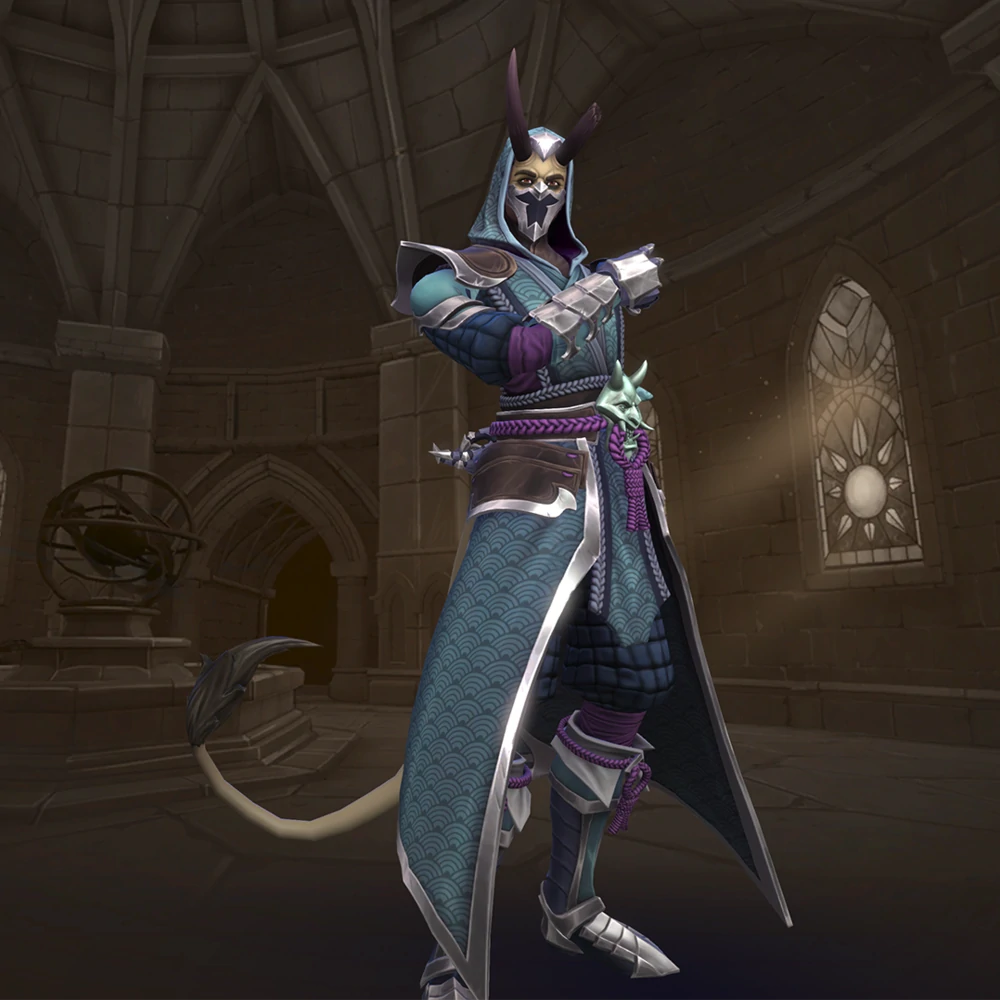 Skills
Kunai (Direct Damage)
Shadow Bombs (Area Damage)
Ambush (Direct Damage)
Dash
Nightfall (Ultimate: Area Damage)
Talents
Omnipresence
Unerring
Enveloping Shadows
Vii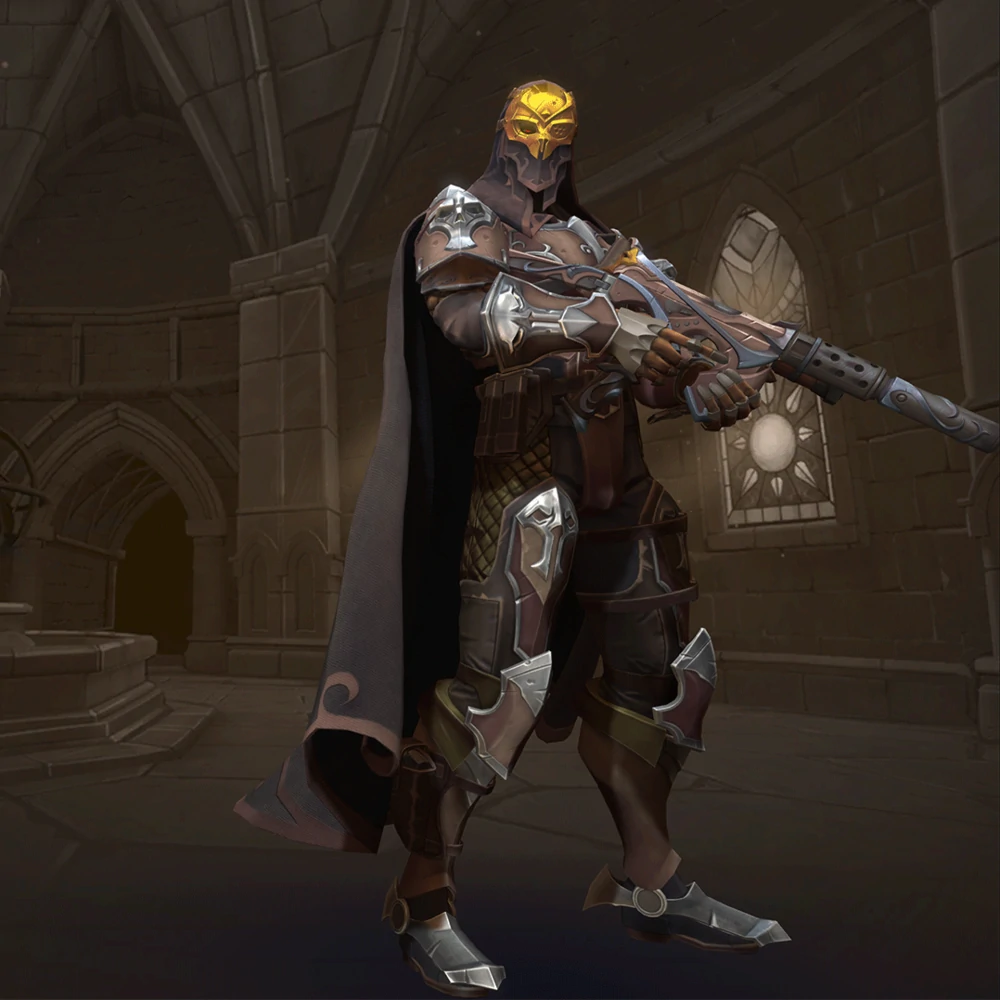 Skills
Heavy SMG (Direct Damage)
Trigger Discipline
Explosive Dodge (Area Damage)
Grappling Hook (Direct Damage)
Decree 77 (Ultimate: Direct Damage)
Talents
Tribunal Upgrades
Overcharged
Gotta Bounce
Vora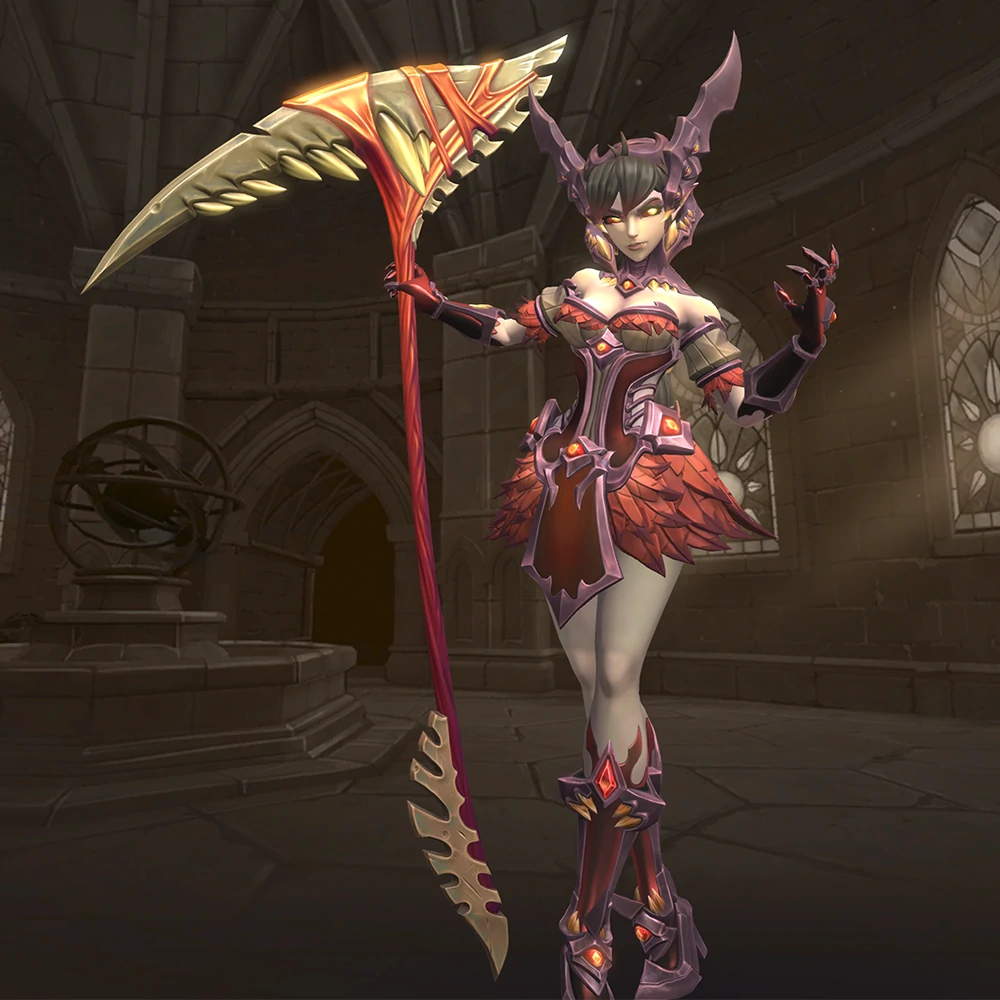 Skills
Deadly Scythe (Direct Damage)
Obliteration (Area Damage)
Dark Siphon (Direct Damage)
Tendril
Harbinger's Wrath (Ultimate: Direct Damage)
Talents
Unyielding Pressure
Relentless Presence
Deafening Silence
Zhin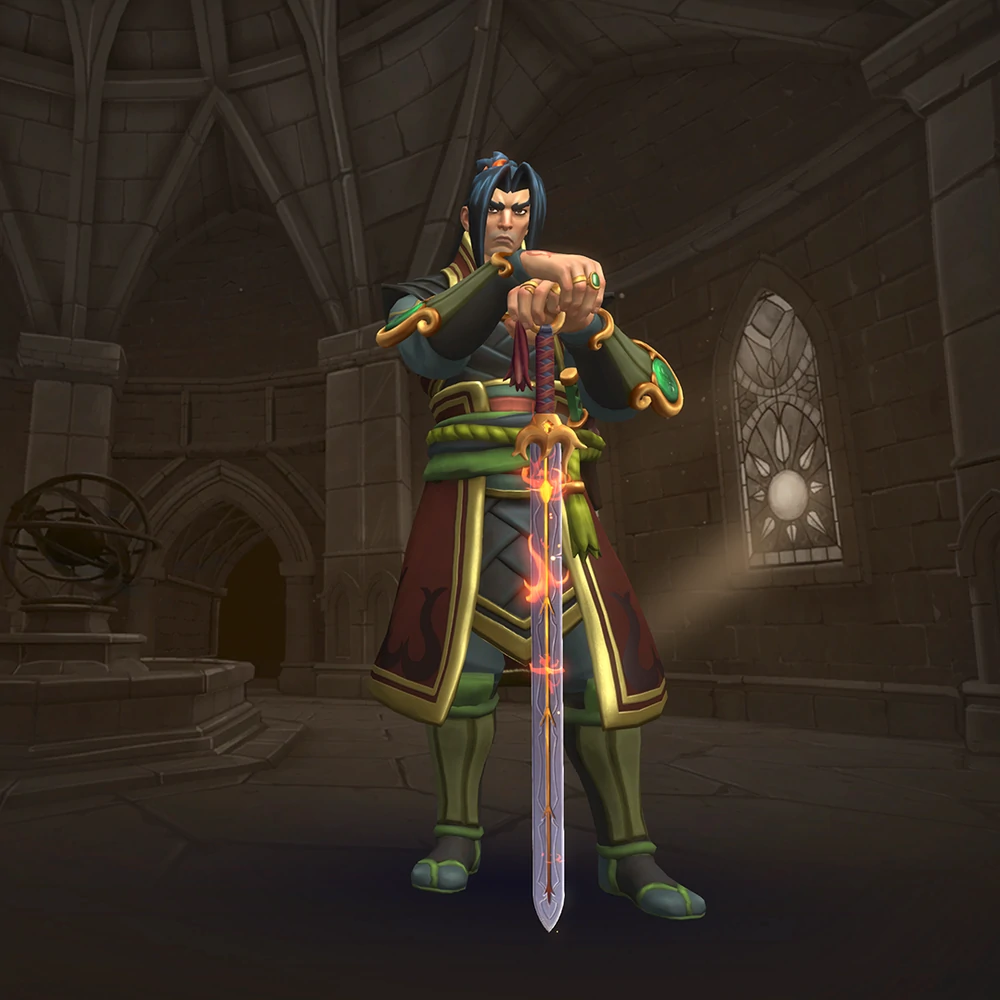 Skills
Inferno Blade (Direct and Area Damage)
Counter (Direct Damage)
Billow
Whirl (Area Damage)
Spite (Ultimate: Direct Damage)
Talents
Support
Corvus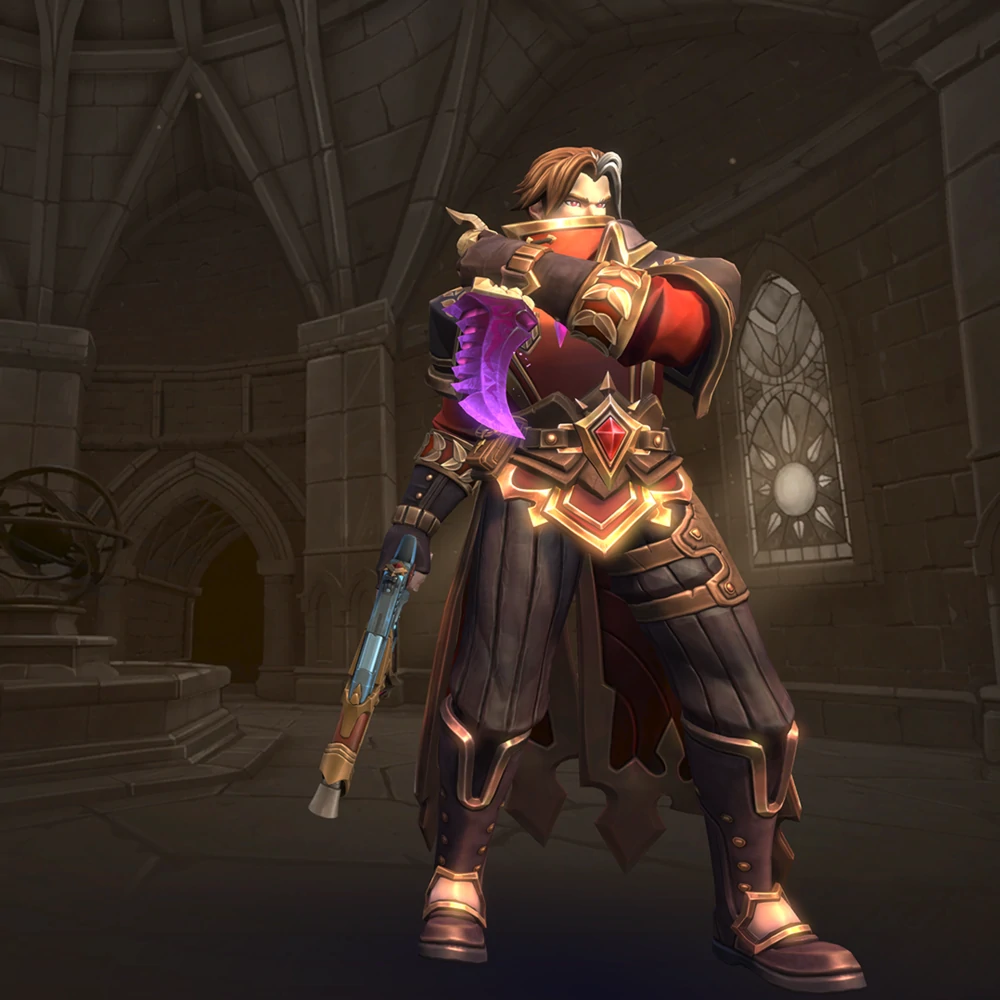 Skills
Officer's Pistol (Direct Damage)
Abyssal Reconstruction
Mark of Fate
Projection (Area Damage)
Entropic Breach (Ultimate: Area Damage)
Talents
Dark Gifts
Stunning Visage
Spreading Influence
Furia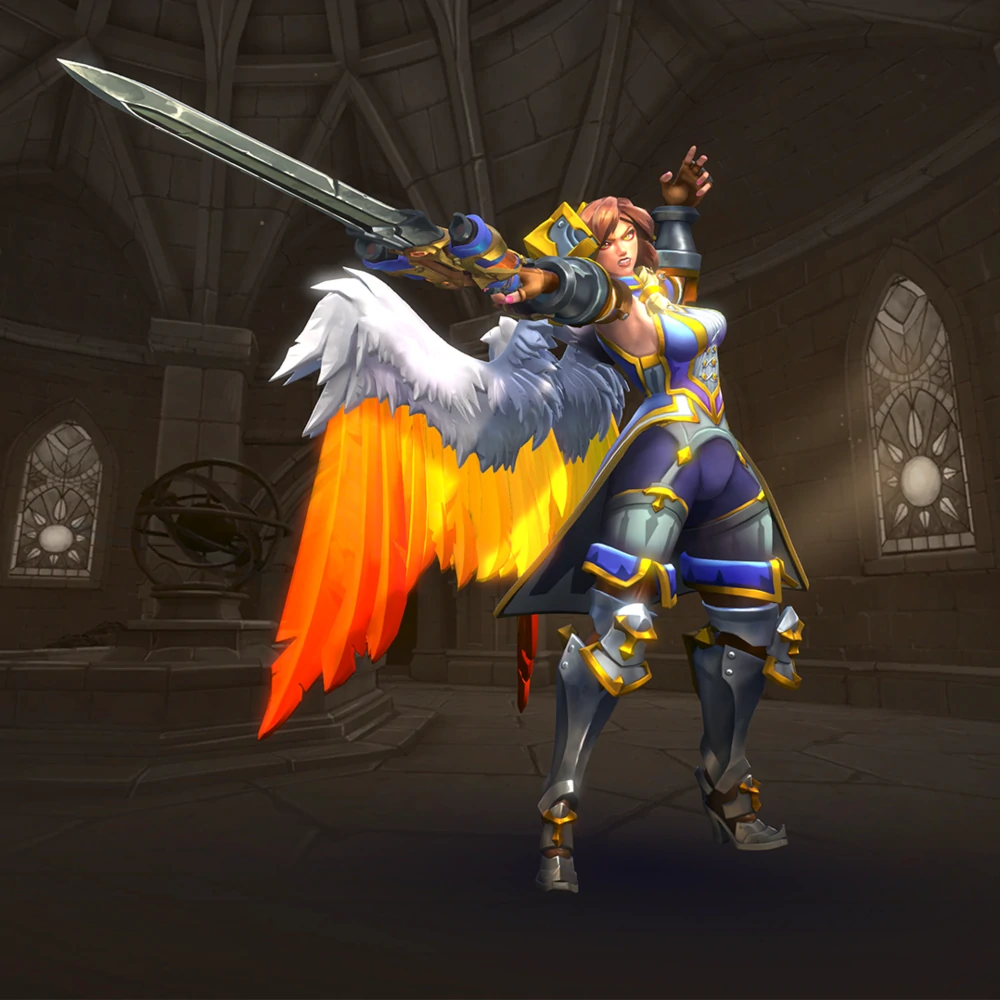 Skills
Pyre Blade (Direct Damage)
Kindle Soul
Pyre Strike (Area Damage)
Wings of Wrath (Direct Damage)
Inflame (Ultimate)
Talents
Cherish
Exterminate
Solar Blessing
Grohk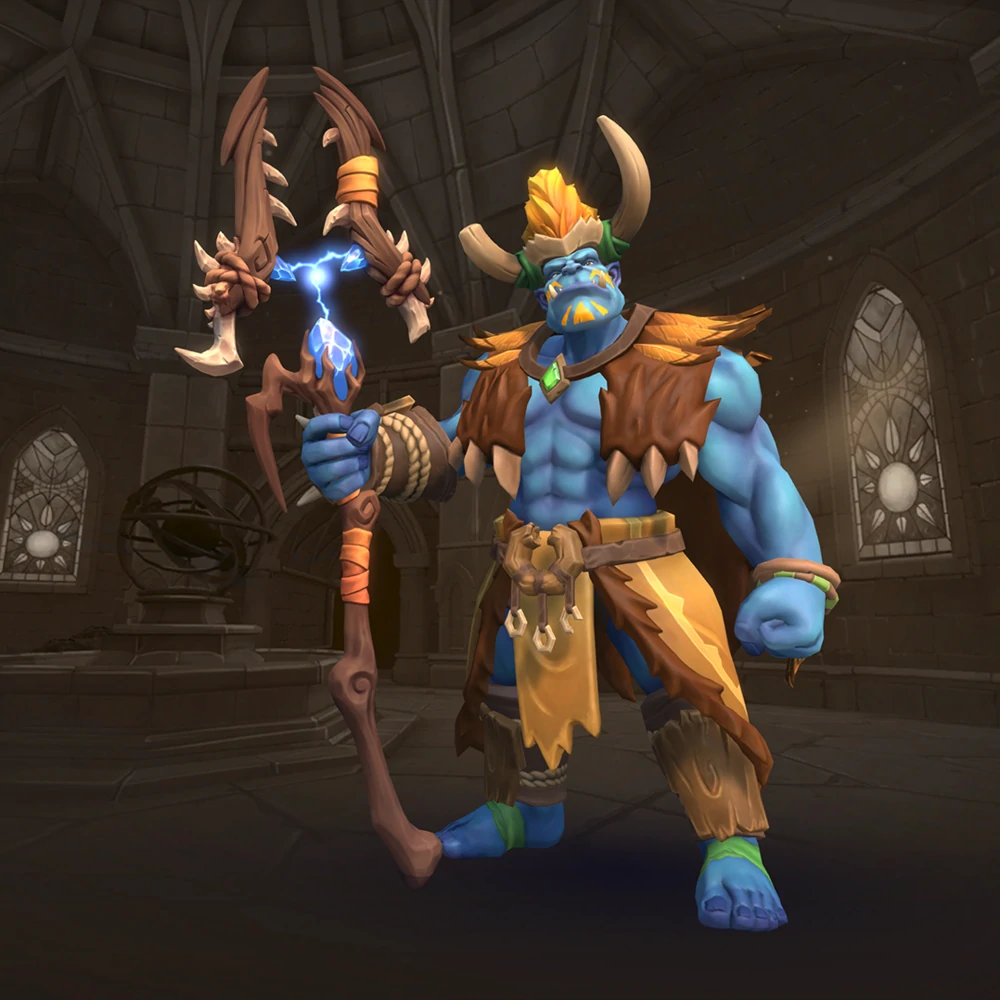 Skills
Lightning Staff (Direct Damage)
Shock Pulse (Area Damage)
Healing Totem
Ghost Walk
Tempest (Ultimate: Area Damage)
Talents
Totemic Ward
Spirit's Domain
Maelstrom
Grover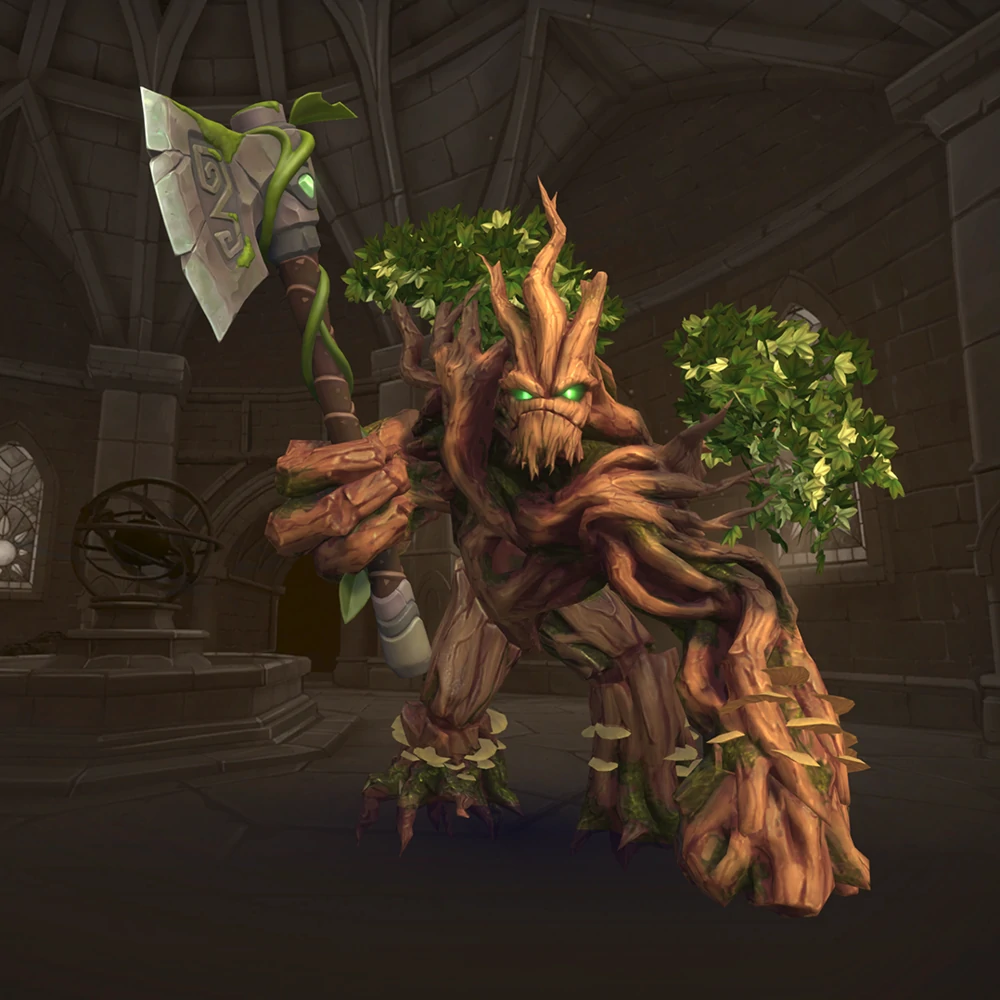 Skills
Throwing Axe (Direct Damage)
Crippling Throw (Direct Damage)
Blossom
Vine
Whirlwind (Ultimate)
Talents
Rampant Blooming
Ferocity
Deep Roots
Io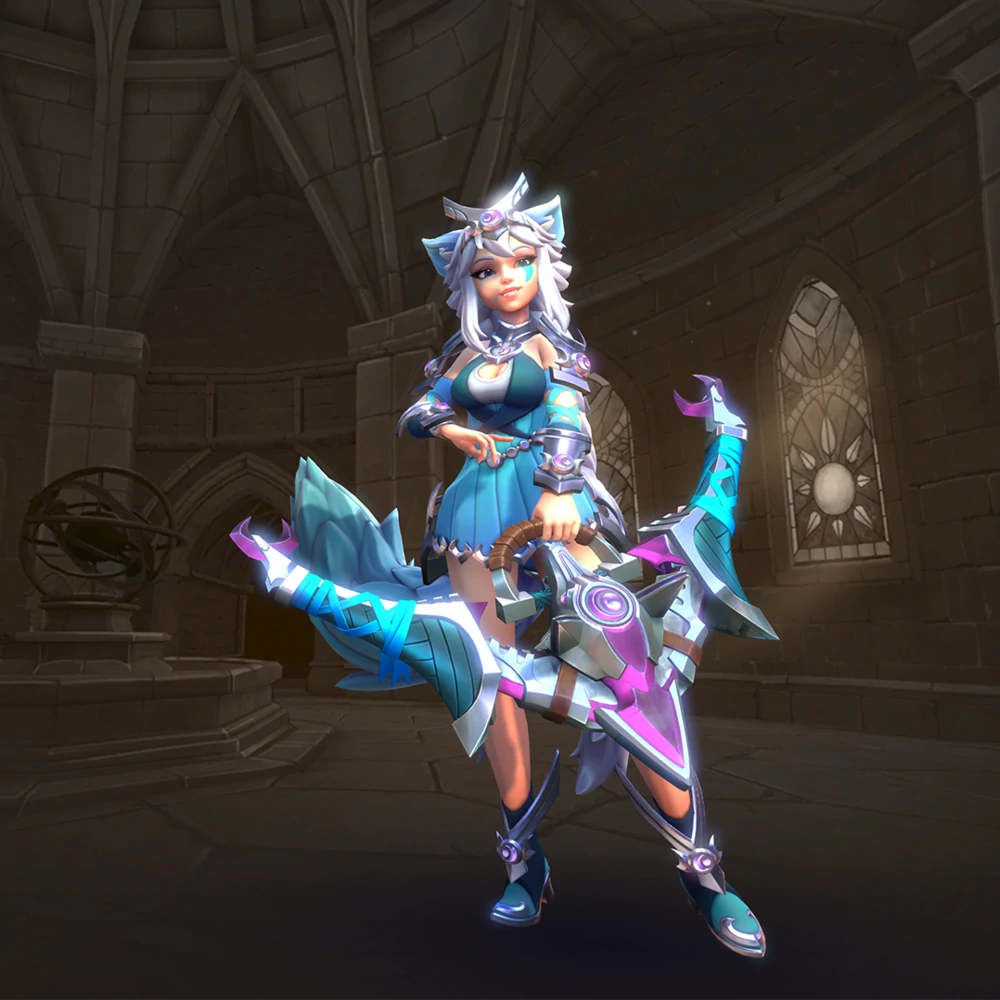 Skills
Light Bow (Direct Damage)
Moonlight
Guardian Spirit (Direct Damage)
Lunar Leap
Begone (Ultimate: Area Damage)
Talents
Life Link
Goddess' Blessing
Sacrifice
Jenos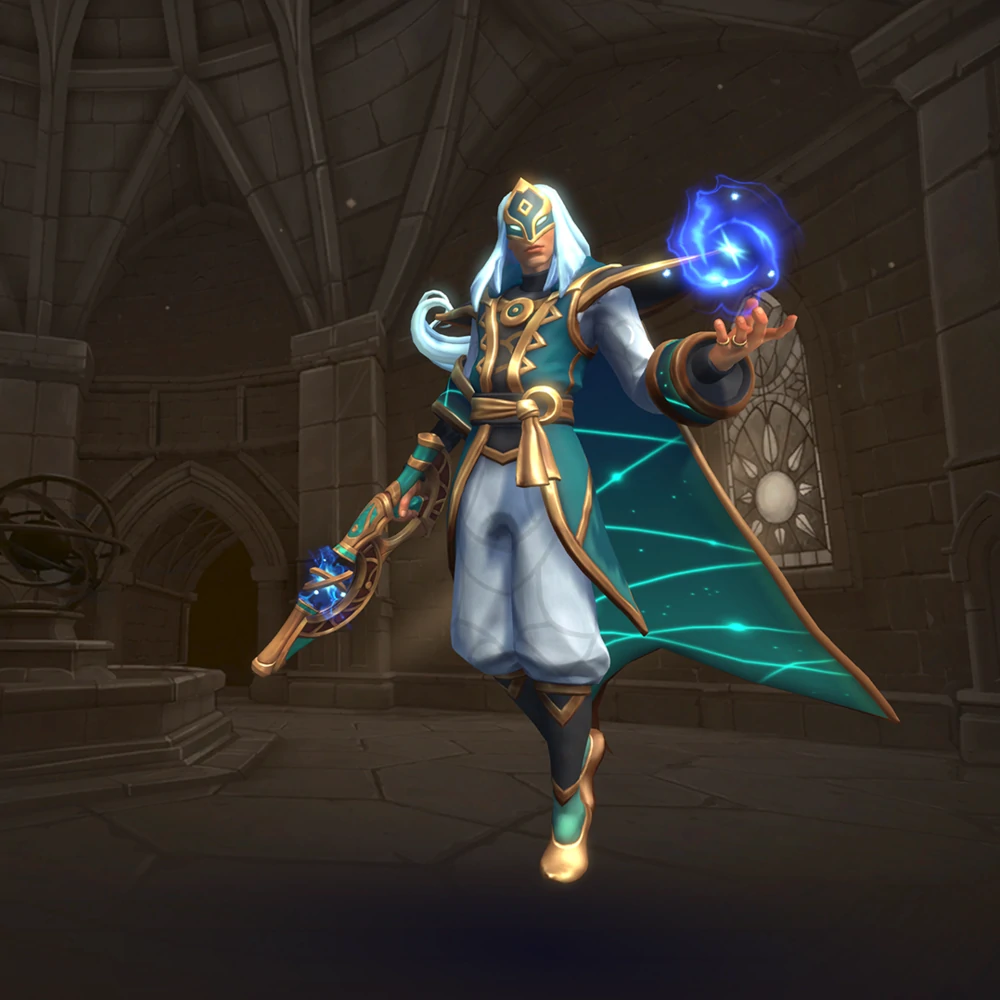 Skills
Star Splitter (Direct Damage)
Astral Mark
Void Grip (Direct Damage)
Stellar Wind
Through Time and Space (Ultimate: Area Damage)
Talents
Luminary
Binary Star
The Power Cosmeum
Lillith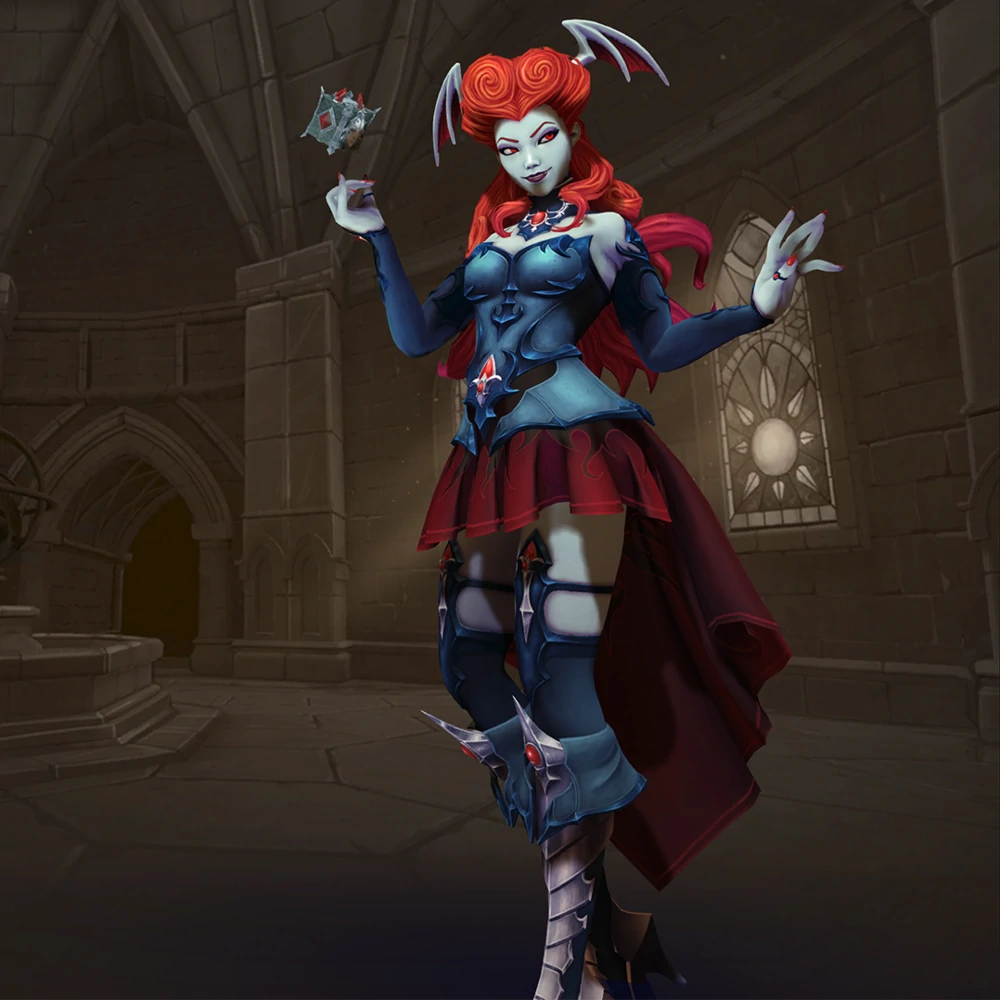 Skills
Heart of Crimson (Direct Damage)
Blood Hex (Direct Damage)
Swarm (Area Damage)
Death Wings (Area Damage)
Blood Moon (Ultimate)
Talents
Cursed Accord
Maelstrom of Carnage
Murderous Intent
Mal'Damba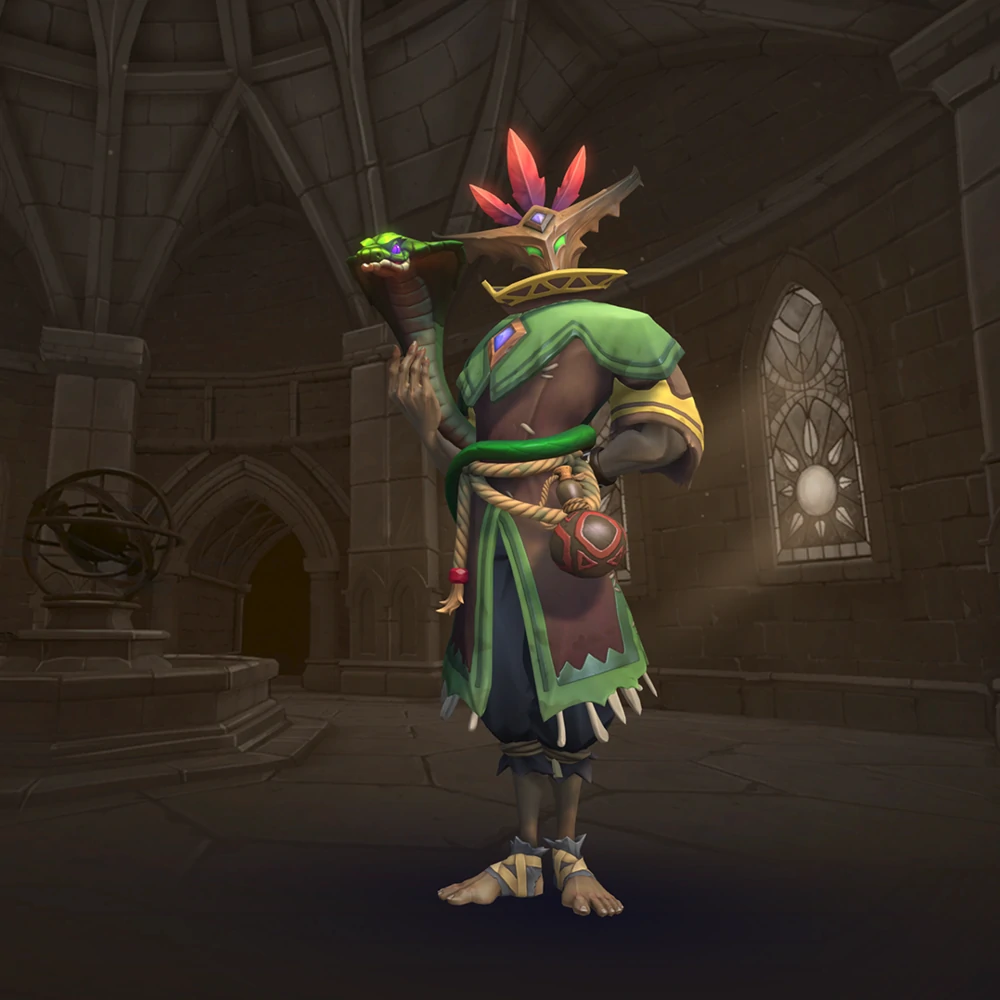 Skills
Spitting Cobra (Direct Damage)
Mending Spirits
Gourd (Area Damage)
Slither
Dread Serpent (Ultimate)
Talents
Spirit's Chosen
Ripened Gourd
Wekono's Wrath
Pip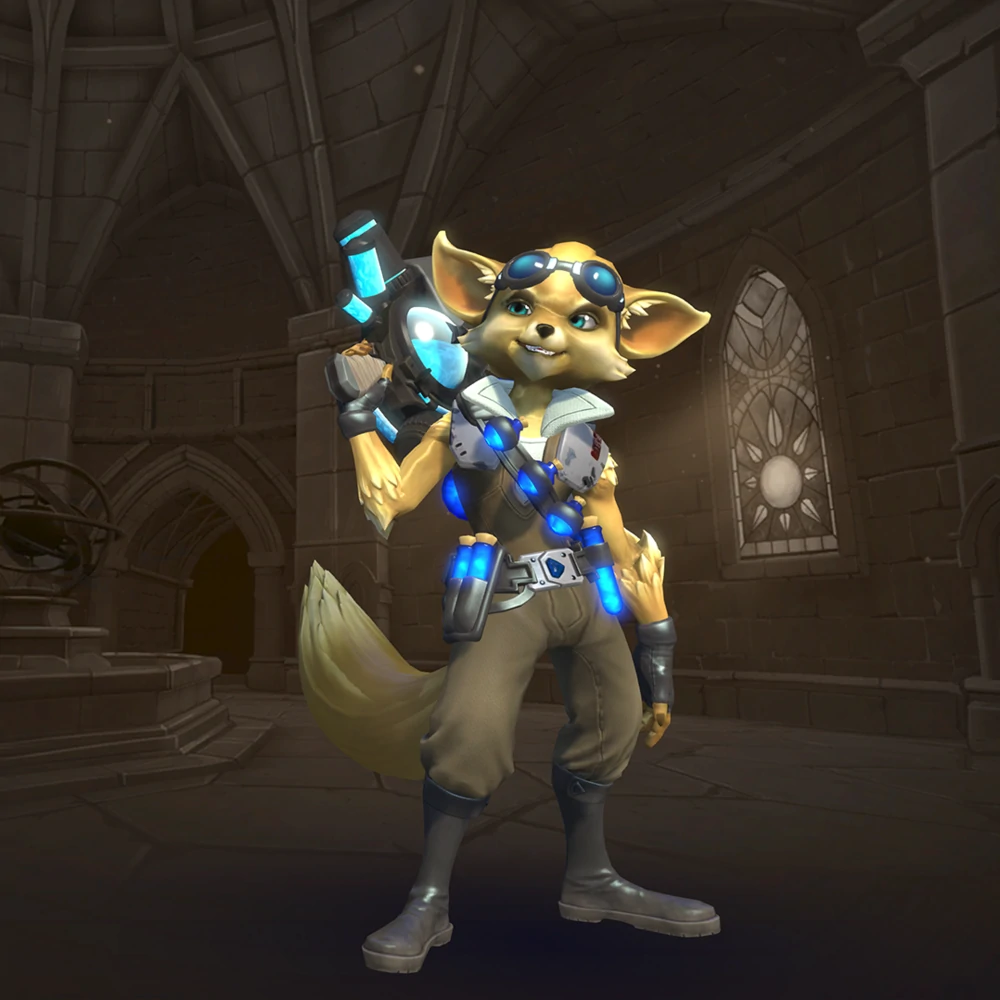 Skills
Potion Launcher (Area Damage)
Explosive Flask (Area Damage)
Healing Potion
Weightless
Evil Mojo (Ultimate: Area Damage)
Talents
Mega Potion
Catalyst
Combat Medic
Rei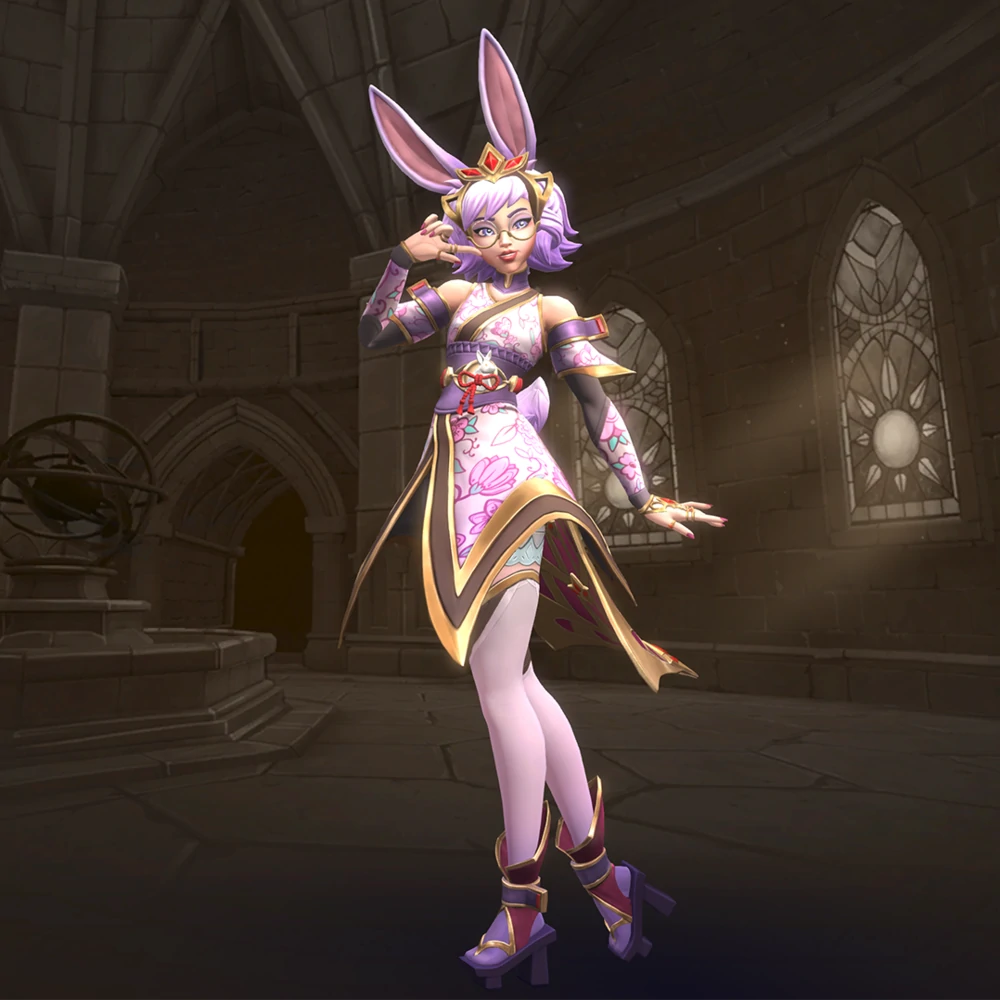 Skills
Sigil (Direct Damage)
Chain Heal
Spirit Link (Direct Damage)
Envelop
Vivify (Ultimate)
Talents
Extension
Restraint
Focus
Seris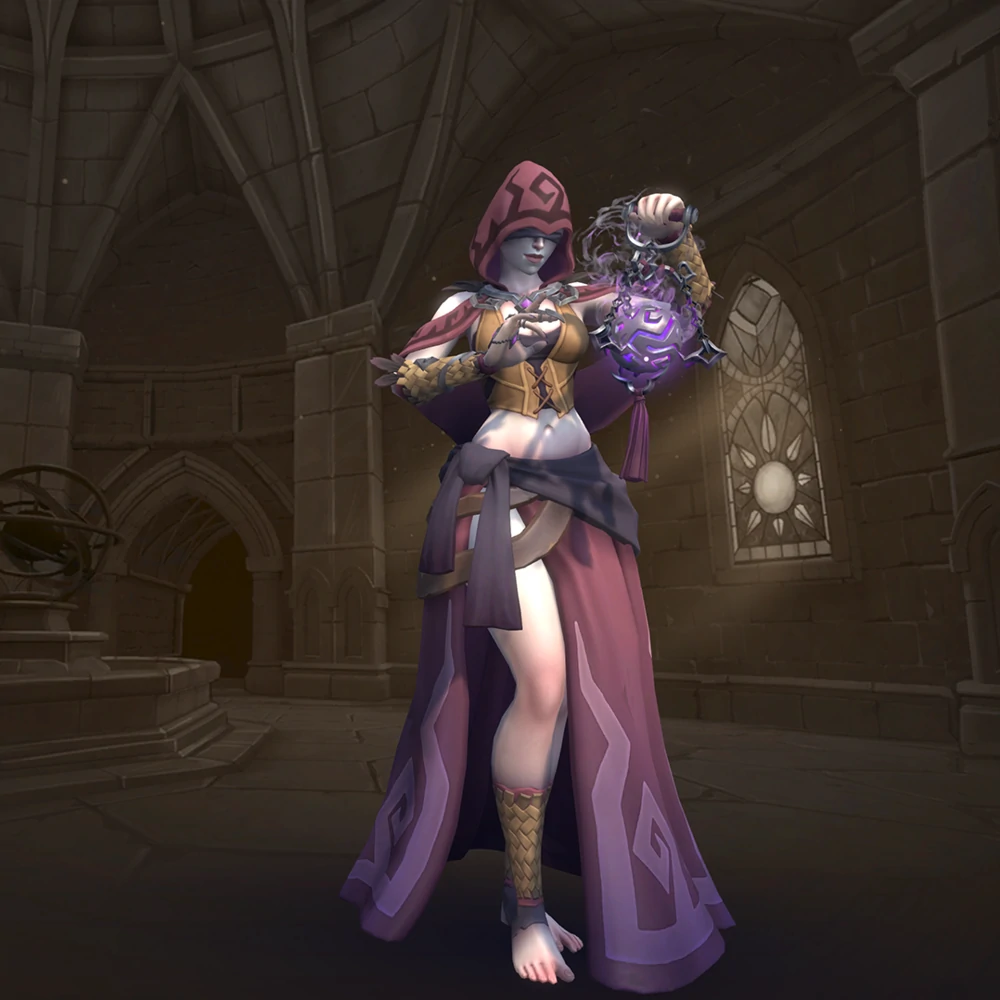 Skills
Soul Orb (Area Damage)
Restore Soul
Rend Soul (Area Damage)
Shadow Travel
Convergence (Ultimate: Area Damage)
Talents
Soul Collector
Mortal Reach
Agony
Ying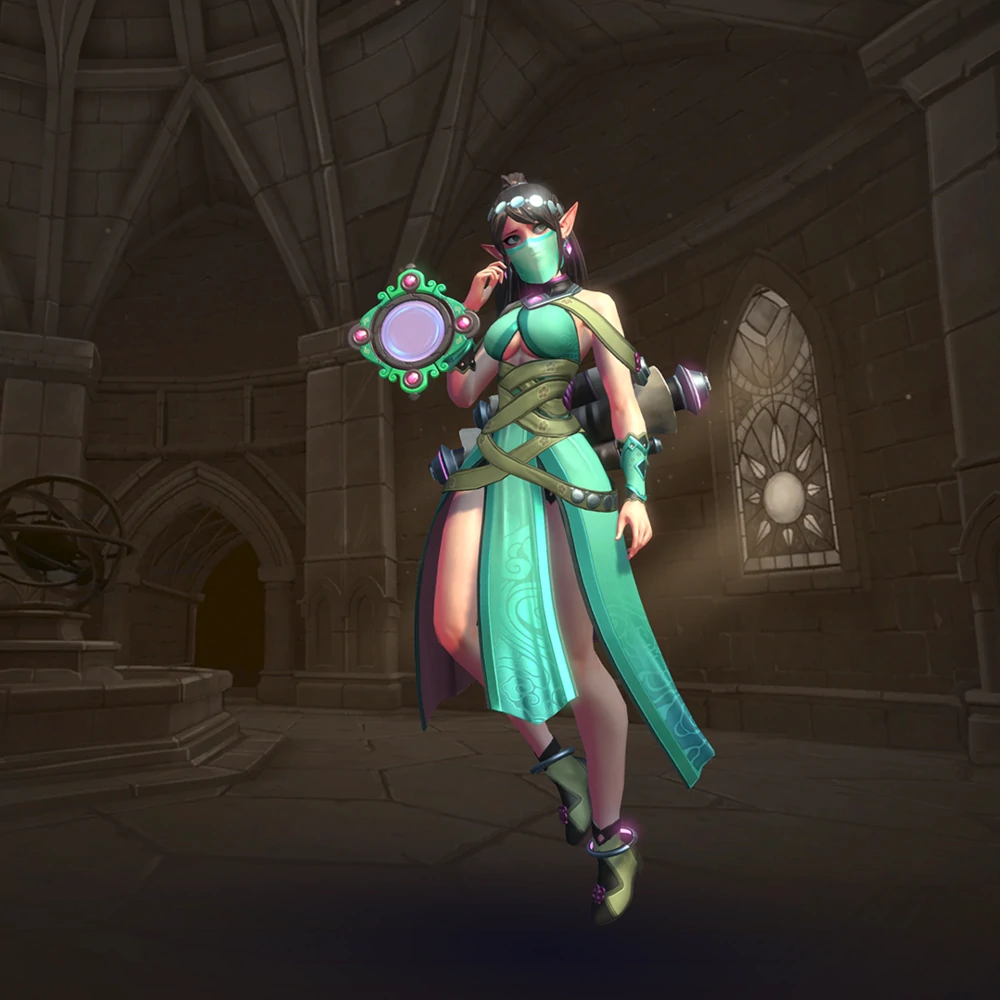 Skills
Illusory Mirror (Direct Damage)
Shatter (Area Damage)
Illusion
Dimensional Link
Illusory Rift (Ultimate)
Talents
Focusing Lens
Life Exchange
Resonance
Five Beginner Tips When Starting in Paladins
Know Your Champion
At the beginning of the game, you only have a few champions: Ruckus, Cassie, Viktor, Jenos, Series, and Lex. You can unlock more champions by purchasing them using gold or crystals. You can earn gold by grinding through the game, and for crystals, you have to buy them with real money.
I would highly recommend trying out each of the champions and going for a "main" champion for each role — the main champion is the one you specialize in. Make sure you fully understand each mechanic by playing the game constantly. Experience is your friend here; keep playing until you're comfortable with the champion you want to consider your main.
Know the ins and outs of the map
Explore the map as much as you can. This practice lets you know where you can peek safely, explore flank routes, and set up crossfires for your team — crossfire is a multiple-firing setup that can overwhelm the enemy team. Another thing to remember is to take the high ground.
Taking the high ground allows your D.P.S. to have a wider L.O.S. (Line of sight), which will help them increase their efficiency.
Understand and study the Card System
This mechanic allows you to fully customize your experience with your champion. As mentioned above, you can utilize the Card System to cover up some of the weaknesses you have with your champion. You can go to this website to find the most popular builds and loadouts for your champion.
Learn about team compositions and learn to adjust your hero selection based on the picks of your teammates
This aspect is essential; hence we recommend getting at least one main champion for each role so you can fill in any gaps or lapses in your team's composition. Being flexible in hero-type shooter games is a must, and it would help you in ranked games as you can win games even if you're using a one-trick hero in each role.
Keep your deaths low by strategically positioning yourself on the map, focusing on your improvement rather than blaming your teammates, and rewatching your replays
These three rules will net you the highest improvement stat in Paladins. It all focuses on self-improvement and is likely the combination of these tips. Map knowledge will help you get better vantage points and flank routes, and you'll become more innate with the usage of natural cover.
This tactic will, in turn, lead to lower deaths, which will then convert into higher efficiency per spawn, which is crucial in this game. The more things that you can do for your team per spawn, the higher your value will be and the more likely you'll win the team fight.
Rewatching your replays will help you see through your mistakes, and it will make you realize what you could have done in this instance, etc.
How Is Paladins Different from Overwatch?
Compared to Overwatch, you won't get the same game in Paladins every time
This statement is highly opinionated, as you can say the same thing for Overwatch. Having to play both games (Paladins prior to Overwatch), there are instances wherein I feel like I'm playing the same game over and over again in Overwatch, just different compositions and different players.
However, in Paladins, the Card System provides you multiple options to play the game, not to mention the added Talent system and the in-game items. Every decision in Paladins is situational, and you can tailor your champion to however you want to play them.
Paladins has a much less stable server and a lower player base than Overwatch
The sad thing about this is that even though both are few games, people are staying away from hero-shooter genres today. Both games are slowly dying, similar to how Unreal Tournament, Quake, and Team Fortress perished in the abyss before them.
There is still a good player base for both games; however, the only ones left are those genuinely dedicated to these types of games. Paladins got the worst end as it is a lesser-known game than Overwatch.
Paladins is less polished than Overwatch
This comparison is not a knock on Paladins by any means. The game started with only a few developers, and they weren't even sure of what they would do with the game.
Transitioning from genre to genre until they settled with the hero-shooter genre, these changes were still in the spaghetti code within the game. Unfortunately, there are still a few annoying bugs in the game that the developers have not bothered fixing until this day.
Paladins has a more steady push of new content compared to Overwatch
Although the player base is not that high anymore, Hi-Rez keeps spewing out content for Paladins and comparing this to Overwatch (prior to Overwatch 2), which only has 32 playable characters. In contrast, Paladins has over 55 champions to choose from.
Even when we factor in Overwatch 2, Overwatch added a few maps, a few balance changes to existing heroes, and transitioned into a 5v5 mode which still isn't a lot. It's more like a significant rework of the current patch in Overwatch rather than being a sequel.
FAQs
Question: Is Paladins Better Than Overwatch?
Answer: It is highly debatable because it depends on whether you want more freedom in your character or a more polished experience. Either way, you can't go wrong with both games as they are fun to play.
Question: Is Paladins like Valorant?
Answer: We could say that Valorant is more of an offspring of Paladins, Overwatch, and Counter-Strike: Global Offensive. The hero-based abilities plus the tactical strategy and learning curve of CSGO make up Valorant.
Question: How Many Gigabytes Does Paladins Take On Your PC?
Answer: The last time I downloaded Paladins was earlier this year, and it took up around 30 GB of space on my hard drive. To be exact, Steam lists the game at 28.66 GB, so make sure you have enough space for the game.
Conclusion
Paladins is still a fun game to play to this day. Even though its fire is already fading, I would still go back to it from time to time because of its ingenious implementation of customization in a hero-shooter genre without being pay-to-win.
Not to mention that the game is free; however, you can skip the hassle of unlocking every champion by purchasing the bundle that unlocks them for you. If you're into the hero-shooter genre, I highly recommend you check this game as an alternative to Overwatch.