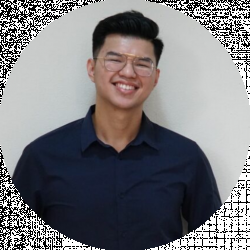 Latest posts by Matthew Du
(see all)
Valorant is one of the biggest first-person shooters in the world right now. Earlier this year, Valorant released numbers that show between 700,000 – 900,000 people are in the game at any given time. Valorant also ranks #3 on streaming platforms like Twitch, with an average of 80,000 – 135,000 viewers daily. 
Every month, 13 million players log on to the platform to play the game they love – myself included. I've been playing Valorant since the first act. Being the first FPS I've ever played, you can understand how much time it took me to learn the ins and outs of the game.
With over a thousand matches on the game, I'd naturally want to show my support and love for the developers. The best way to do that is by buying their merchandise.
Unfortunately, buying merchandise isn't always that easy.
Many stores are selling "official" Valorant merchandise on the internet. A quick google search will show you that the home page has been populated by tons of dropshipping websites made by people looking to make a quick buck. For others, buying from any store might be enough to show their support for the game. For people like you and me, we only want the real stuff.
I like making sure that my money goes to the devs in hopes that they use it to improve the gameplay and add new pieces to the game. So, how do you differentiate the "real" store from the thousands of clones? How do you decide which pieces to get if you find the official store? How do you make sure that your order reaches your doorstep? 
Let's talk about that.
What Is Valorant Merch?
Are you wanting to support your favorite game and rep its colors? Well, you'll have to get some of their merchandise. 
Valorant merchandise is precisely what you think it means. These are goods manufactured and sold by Riot Games to fans in support of Valorant. Merchandising has always played a vital role in every major organization's marketing strategy.
On July 7, 2020, Riot Games officially announced their first official set of Valorant merchandise. The limited edition set comprised a windbreaker and a cap to commemorate the game launch earlier that year.
I, unfortunately, was not lucky enough to get a hoodie but what I loved about that first drop was its simplistic design. I'm all for supporting my favorite organizations and companies, but I also loathe their merchandise's often in-your-face designs. I think Riot did a spectacular job of finding the middle ground.
Their windbreaker might have the recognizable marking of Valorant, but it's not too cartoonish that I would never wear it outside.  Anyway, we'll be discussing more of these products in greater detail later, so stick around for that. 
The Types of Valorant Merch
Merchandise is merchandise, right? I don't think so. Regarding souvenirs and memorabilia, especially for e-sports, I believe you can subdivide valorant merchandise into two main subsets.
Valorant Merchandise
Valorant merchandise is anything sold on the Riot Games platform that holds the likeness of anything Valorant-related. Valorant merchandise is a great way to tell the world just how much you love the game, whether it's a character line or something you see on one of the maps. 
As a customer, one would probably purchase this product to support the game – rather than a specific team or player. You can buy official Valorant merch directly from the Valorant website or the Riot Games store.
Depending on where you live, some hobbies or gaming retailers might also hold some merchandise but beware of their authenticity. There are tons of Valorant-inspired inventory available on the internet, and while they may look cool, they're probably not authentic – which means you support businesses infringing on Riot's copyright. 
As an added note, ensure that the website you're looking at is the official Valorant store. Some duplicates claiming to be legit will require you to log into your Riot Games account and steal your password and information. their 
Team or Player-Specific Merchandise
If you're looking to support a specific team or player, your best bet is to get the team or player-specific merchandise. If you've been into any sort of sport, then you'll know that team merchandise sells. Reports suggest that the Global Licensed sports merchandise market is set to reach a whopping US$27.2 Billion by 2026.
Many fans will purchase jerseys to show support for their team. Wearing apparel made by the team brings fans closer to their favorite team or player. Studies have shown that fans wearing their team's color sparks positive emotions. Psychological studies suggest that owning merchandise creates a sense of belonging, camaraderie, and a shared purpose associated with being a fan. When you're team wins, you feel good. When they lose, you don't. That's why people buy the team and player-specific merchandise. 
The thing is: team or player-specific merchandise doesn't directly support Valorant as a game. While it will contribute to the team and help develop future Valorant pros, Riot doesn't get a cut of the pie. 
However, it will progress the game forward as a whole. Purchasing team or creator merch shows the creator that the fans behind the game support their content and are willing to pay top-dollar to show that. It encourages creators to continue creating content and motivates Riot to keep working on the game because there is public proof that their game is loved.
To purchase team-specific merchandise, head over to their official website. As a lot of inventory is a limited release, keep an eye out for any drops that might come your way.
The Ultimate Buying Guide To Valorant Merchandise
You learned five essential tips to get the merch you want and need. Now it's time to implement that advice by going out and buying merch with the help of our 3-step ultimate buying guide.
Where To Find Valorant Merch
Historically, video game merchandise has been niche and tough to find. Thankfully, that's changing because as you'll see, you now have tons of options to purchase gaming merchandise. Here are some of my favorite places:
Merch Stores (Both Riot's official store and Team Stores)
We've talked about Riot's and Team's official merchandise store a lot in this article. I use these stores as examples because purchasing from these locations means that your products are authentic and high quality. 
That's the main advantage when you're dealing with reputable brands: you know what you're getting, and you should expect a certain standard of quality when it comes to these products. Their brand reputation is on the line when it comes to selling merchandise. Like I said before, it's also a great way to keep supporting the game you love. Let the creators know that there are fans willing to pay top-dollar to support this game and they'll continue to develop and invest in it. 
However, here's a reminder that these entertainment-industry juggernauts don't necessarily prioritize their retail and manufacturing arm. Often their merch may come off as too generic or too geeky for the general public to appreciate. Without variety, the merch may just come off as unremarkable and overpriced. 
Game Inspired Retailers
When I say game-inspired retailers, I mean unofficial merch stores that sell game trinkets without direct affiliation to the developers. Now, this doesn't mean that their designs aren't official; they've likely been signed off by the developers and publishers of the represented game.
The advantage of game-inspired retailers over org-specific merch stores is their attention to detail and quality. Being primarily retailers and manufacturers, these companies work hard to source the best materials and processes to get great, unique designs that last a lifetime.
On top of this, releases are often limited edition. I often frequent some great stores, including J!nx, InsertCoin, and Etsy. Just a reminder that Etsy is a platform for small creators, so do expect some delay in turnaround time when dealing with this. 
Unfortunately, your purchase doesn't directly support the developers; it's just extra money in the pocket for whoever the manufacturer is. While I don't see this as an issue, I'm well aware that some people would buy products directly from video game companies to get the authentic brand feel they desire. 
Drops
No matter the site you visit, merch drops will always be available. Some are even so limited and exclusive that they're not made available to the public. An example that immediately comes to mind was when Riot sent out customized spikes to content creators and celebrities celebrating Valorant's first anniversary. A great idea only made available to a select few. 
For the rest of us, the closest thing we can get to a limited edition release is probably through drops. Now I know 100T does a lot of drops and releases most of their merch that way. They're great because of the rarity and exclusivity they represent. 
Unfortunately, they also take a lifetime to ship and will probably be extremely expensive if you're looking to buy one but missed the drop—more about the second point in the next section. 
Aftermarket
The aftermarket is where people look for products no longer being sold by the actual retailers. These include marketplaces like eBay and Amazon. As someone who only very recently got into Valorant, for example, and entirely missed their merch drop for their first anniversary, then you might be able to find someone reselling an authentic product on Amazon.
It's a bit like time-traveling, where the aftermarket allows you to gain access to products that you otherwise would have never had.
The major downside in the aftermarket, however, is the price. Many people have made a living buying limited edition items and then reselling them to fans at 100-200% retail value. The profit is what they just a straight pocket or use to continue scalping other collector's items. Either way, you, the buyer, are paying a premium on a .no longer available product.
What Valorant Merch Can You Find?
Merchandise can take the shape and form of basically anything. Valorant's likeness could be placed on just about anything from coffee mugs to coasters.
Here are just some of the things available on the official Riot store:
Accessories

Mouse Pads

Apparel

Mugs
I've always found Riot's merchandise lineup to be pretty lacking. There's so much opportunity for more merchandise to be made. Think throw pillows, collectibles, and desk trinkets that I genuinely think Riot is missing out. So if someone from Riot is reading this, message me about your product lineup, and let's talk product development.
Factors To Consider When Buying Valorant Merchandise
Merchandise can make you feel like a part of a larger community, but picking out the perfect piece of merch can seem like an overwhelming decision when you're on a budget. So here are the top five considerations you should consider to make this process easier.
Shipping Costs – Depending on where you live in the world, the shipping costs and logistics of figuring out how to receive your products are such a hassle. Riot, for example, ships only to the United States, Canada, Australia, Singapore, New Zealand, and Taiwan. If you don't live in those countries, you'll probably have to arrange for shipping with international couriers through drop boxes and whatnot. 
Practicality – As with any other product, the best products are those that answer a need. For example, a mug or throw pillow is more likely to sell than collectibles, which mainly appeal to collectors and resellers. 
Affordability – Merchandise is expensive. Not only are you buying the actual product but the brand name. When your target market is less than the age of 20, as is often the case with the gaming industry, then the product's pricing becomes that much more critical. 
Quality – Quality may be the most significant factor people consider when buying a product. No one wants a substandard or easily worn-out item, nor would they want a collectible that looks nothing like the reference material. Quality products are made from long-lasting material that stands the test of time. 
Resale value – I've been around the merchandising industry enough to know that resale value is an often overlooked facet of purchasing merch, especially regarding collectibles. You'll likely want to resell it when you don't expect to use something until it's nothing more than strands of thread or a pile of dust.
Now that you know how to pick merch for you, here are some recommendations we have to help start your search.
Product Recommendations
My Jett Blade Storm necklace has already been added to the cart, and before you say anything, no, I'm not too old to wear a video game-inspired necklace. Considering that it's made of polished silver and a black rhodium plate, there is no way that people will instantly associate this with a video game unless they know what it represents. 
The pendant hangs from a 28-inch length chain, and I think this piece is perfect for a night out with friends – mainly because it has more personality and attitude than the usual cross necklace or chain you see.
If you're into figurines and collectibles, boy, do I have news for you. The Valorant Phoenix Statue is available in the Riot games store and was made in close collaboration with Apex Toys.
The piece stands nearly 12 inches with a base of 9.7 inches. While I don't have this product due to shipping and logistics issues, I'll keep an eye out for it in case it becomes available near me. It's just a great showpiece for a game room or theater. It's interesting, raises eyebrows, and is a great way to show off your love for the game. 
100Thieves has done a great job of creating apparel that people would wear. The 100Thieves Foundation Hoodie is the perfect way to show your love to an org without it coming off as too "gamer." What I like most about this product is that it's made from heavyweight brushed-back fleece. Double-lined with a metal aglet drawstring means it's a heavy boy with a lot of value well worth its $90 price tag.
It's not strictly "Valorant" merchandise, but the top-tier quality of this product means it has to be on the list. 
Not all merchandise is apparel and mugs. Some come as throw pillows.
Like the 100Thieves hoodie, what I absolutely love about this pillow is its minimalist design. It doesn't scream "VALORANT" into your guests' faces, but at the same time, those who know will know. Throw pillows like these are perfect for the game room or, if you're so bold, the living room. I personally have a home office filled with memorabilia and trinkets like these; I think it's a great way to show off your personality without going out way over the top.
If Cypher isn't your style, then don't fret – there are tons of other similar designs to choose from, and some aren't even related to Valorant at all. 
Keeping in line with minimalistic apparel that you can wear anywhere, check out this TenZ crewneck.
It's not out yet because it's still in pre-order. Still, the center embroidery of the Japanese signature speaks out to many different markets – combining the artistic stylings of manga with Tenz's signature reputation as a god gamer. If you're familiar with TenZ and his work as a professional valorant player, I highly suggest this piece of apparel.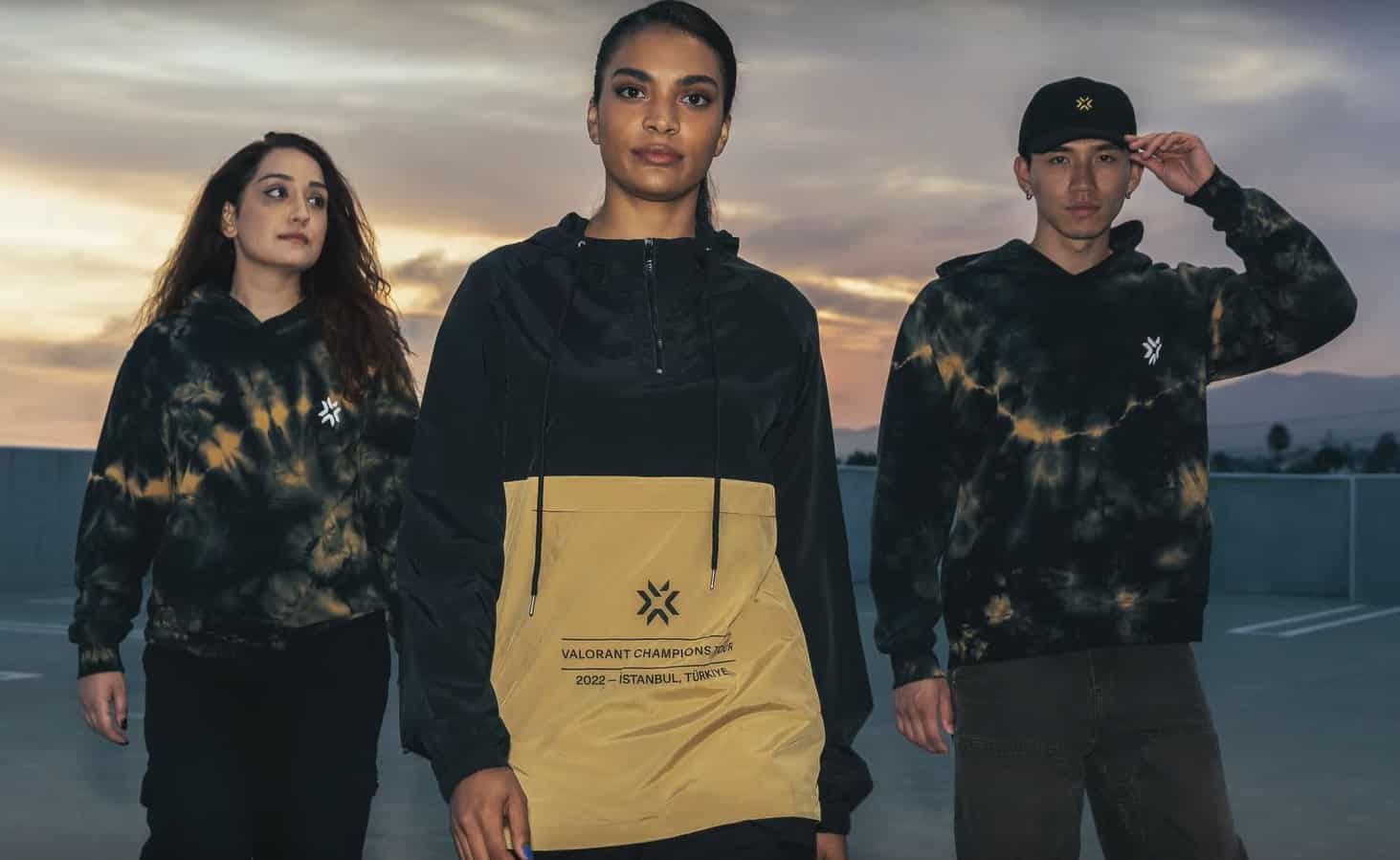 Riot has a way of commemorating events like no other. There 2022 apparel collection has three new pieces of merchandise as we can see in the photo above. This includes a windbreaker, a hoodie, and a cap.
While it may seem a tad bit oversized, the Champions Windbreaker is actually supposed to be regular fit, comprised of 100% lightweight polyester with an adjustable elastic drawcord and two side pockets. The other two hoodies have a unique custom hand-dipped tie-dye design. As with many other hoodies, it has kangaroo pockets and a pullover hood that just makes it speak street.
Released on August 24th, you should know that this project was a limited drop, meaning that the potential for picking one up at retail prices is likely long gone by now.
Riot Games seems to love doing these merch drops for the major events they host. I'm sure that I, like many other Valorant enthusiasts out there, will note this down and keep an eye out for any future drops.
If there's anything you need to have in a gaming room, it's probably going to be Valorant posters plastered all over. I'm personally the type of person who isn't afraid to let my passions show and I just love how well these posters would fit in any gaming room. The best part is that a lot of these posters are available in different sizes, meaning that they will work no matter the size of your allocated space.
If you're looking to go all out, don't be afraid to spend a little extra for the glossy print, I'm sure you'll end up loving how the line shines off of the products.
If you've been playing the game for some time, you'll know that these posters came straight out of the player banners from Episode Five. There were four cards available through the battle pass. The titles were as follows: Shadow Walker, War Dogs, Legion, Friendly Fire, and, as you can see above, Alpha Threat. All these titles are also available in the Valorant store, so make sure to check that out as well!
Controller mains do not get enough love. Let your controller know how much you love them by getting this Valorant Mug showing off Omen. I absolutely love the high gloss and premium black finish on the mug, it doesn't come off as a cheap product that you can get anywhere. It also prevents scratches with its ORCA coating.
If that's not really your thing, then check out other Valorant Agent-themed mugs on Amazon. There are tons of ceramic mugs available there, and they're perfect for any desk, whether it's for work or play. The mugs most often come in 11 or 15 oz, but no matter which size you pick, the important thing is you have one.
It's really hard to click heads when you're not hydrated. You feel lethargic, you're kind of tired, and your movement does not seem as precise. Personally, I make it a point to drink 1.5 liters of water for every 4 hours of play. This helps make sure I'm hydrated and not neglecting my overall health.  Get a mug, get hydrated, and get your RR.
Another pick from Redbubble, this $3 sticker allows you to personalize and decorate just about anything. Made out of vinyl, the sticker itself is super durable and water resistant. The matte finish just adds to the high-quality feel of the product. You can tack this on to any water bottle, laptop, or mug to get that personalized feel – and it's cheap enough to get a couple of dozen for you and your friends.
Inspired by our favorite Korean duelist, the finger heart design is "street" enough to pass off as casual. For any passerby, it's just a finger heart. For anyone else, it's the Jett main's favorite spray. I love this product, and I'm looking to get this for myself.
I do a lot of my gaming late into the night. It's the best time for me to focus on the game and make the best decision. Funnily enough, there are a lot of distractions when you're gaming – which is ironic because many would consider gaming to be a distraction. Regardless, I often find myself getting cold and having to put on the AC in the middle of a game. I asked a couple of my friends, and they reported the same.
I've since made it a point to be properly clothed and properly ventilated when gaming. These joggers are perfect for exactly that. They're elastic enough to be comfortable in any position and made with Nylon, so you don't have to be worried about getting cold in the middle of a game.
If you pair this with this VALORANT Killjoy Longsleeve Tee, then you're all set for anything. Whether it's to pick up delivery outside your house, a night of Valorant grinding, or a day out with family, you'll likely already be dressed for the occasion.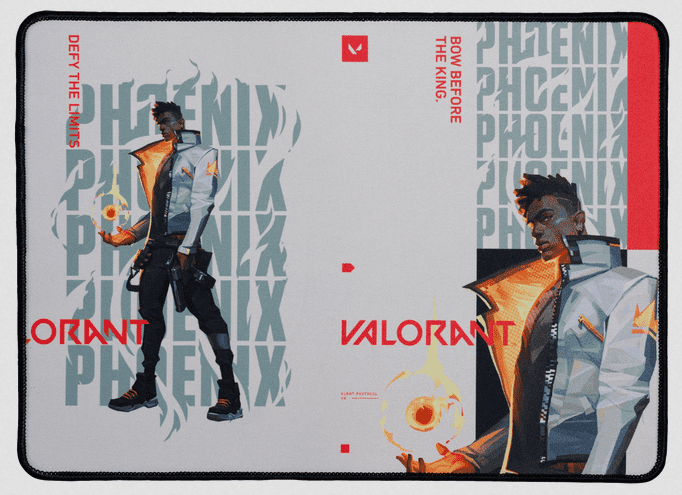 For $18 and shipping, you could own this double-stitched mousepad perfect for flicking heads and flashing agents. What I love about this mousepad is the fact that it has an anti-slip rubber base.
With that material, even the best head-flickers won't have to worry about their mousepads flying off the desk in a 1vX clutch situation. While the mousepad may be a bit small, the spandex print and anti-fray edge make it a great option for the experienced player trying to climb the ranks of the game.
Unfortunately, there aren't any other agent-themed mousepads available on the official store, but who knows? Keep an eye out, and maybe your favorite agent is next.
FAQs
Question: Why is Valorant so popular?
Answer: Valorant is popular because of its supportive community and experienced developers. Aside from obviously doing a great job at marketing the game, Riot has continuously worked to develop it to what it is today – often taking harsh criticisms from its passionate community and die-hard fans.
Question: Are All Valorant Merchandise From Riot?
Answer: Not all Valorant merchandise is from Riot. If you're looking to purchase merchandise specifically to support the game and the company, visit their official merchandise store at merch.riotgames.com.
Question: Is Official Valorant Merch Available Worldwide?
Answer: Unfortunately, Riot doesn't deliver worldwide. To receive official Valorant merch, you'll have to arrange your own logistics partner and have your products delivered to their drop-off point. 
Best Valorant Merch: Conclusion
With all the different types of merch available on the market, it's difficult to narrow down all the different types of merchandise and where you can get them, especially with the list of unofficial options available that are often just as good as the official releases. If you love Valorant, there's always going to be something for you.