Countless hours of agony and turmoil, battle after battle, irritation after irritation, but I would still not give it away for anything in the world. I cannot exactly recall how many endless hours I've been playing League of Legends. Some might say that I was addicted to League, and they might be right. But if you are a League fan like me, you will definitely understand what is going on.
League of Legends is an MMO battle arena game released in 2009. The game was developed by Riot Games. The customizability and the vast option of characters available to the player were its selling points. Since the game is free-to-play, many users jumped on the quick and fast-paced battles of League. Riot intricately laid out the lore behind each character and item, making the League experience more immersive. 
Fans of League are insane, and our craziness is reflected in our excitement for goods. But being good at League does not mean being good at buying its merchandise. Don't worry; this guide has you covered in getting the best items.
Bottom-line Up Front
Some general items of League merchandise include:
Clothes: 

League has officially licensed shirts, hoodies, jackets, and hats in a wide variety.

Accessories: 

There is a wide variety of accessories available. The best League ones are devices, wallets, and handbags.

Figures:

 One of the most striking types of League merch. Figures are customizable, and the large variety has a little something for everyone. 
My Top 10 Recommendations At A Glance
My Journey With League Of Legends Merch
League of Legends has more than 150 champions, and each champion has its own lore that intricately ties in with the world. Although many League fans do not take their time to read about a character, it is an aspect of the game. The lore was necessary, and getting used to playing with a champion made me love the game more.
When I explored the character, it made me want to become closer to it. Buying merchandise related to that particular character was the only way I could do that. Soon, one piece of merchandise was not enough, and I had to buy more: shirts, caps, figures. You name it, I have them. And honestly, I do not regret a single dollar of it.
General Items Offered By The League Of Legends Merch
League of Legends is a popular franchise with about 90 million active players when writing. Considering that the game was first released in 2009, this number is remarkable. There is a hunger for League to be quenched for all those fans. And the merchandise does that. Here is a general listing of the items:
Category #01: Apparel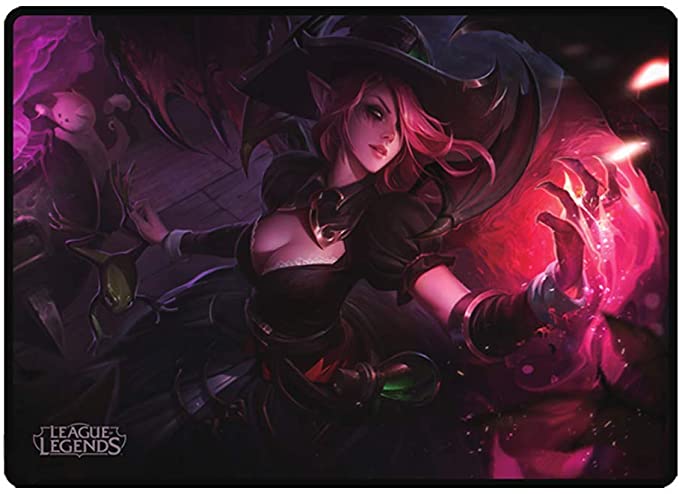 The League has a distinct character and level of design, which implies a uniqueness that can be inscribed upon clothes. Some of the outfits can be worn as cosplays, while others are designed for regular use. The apparel available for League merch is shirts, jackets, hats, and hoodies.
Shirts
League shirts are available in every shape and size, and there are a lot of designs for them too. The issue with shirts is that they are only available in limited quantities since they are licensed. The League shirts are either screen printed or stitched. The most common designs on the League shirts might include that of a champion, a monster, a season, etc.
Jackets
To me, the best aspect of League merch is its jackets. Who does not want Jinx's jacket after all? Similar to the shirts, they have unique designs. The jackets might be leather jackets or bomber jackets, and a specific League emblem might be etched on them. Other than these, League vests are also available to wear.
Hats
The hats for League merch come in different styles too. One is the traditional cap that has a design in its middle. They have different colors that you can match with your wardrobe accordingly. There are different League beanie hats too. The Teemo Hat, the Rabadon Deathcap, and the Ramus Hat are all available for you to buy.
Hoodies
Riot officially sells their own hoodies. Of course, some of them are League based. Since Riot manages about 14 e-sports leagues, it also gives the teams some uniforms. The League teams have their own hoodies: the Rogue Gaming Esports, Edward Gaming, Cloud9, etc. And if you are a supporter of a team, you can buy their hoodie online. The hoodies might be zipped or not.
Category #02: Accessories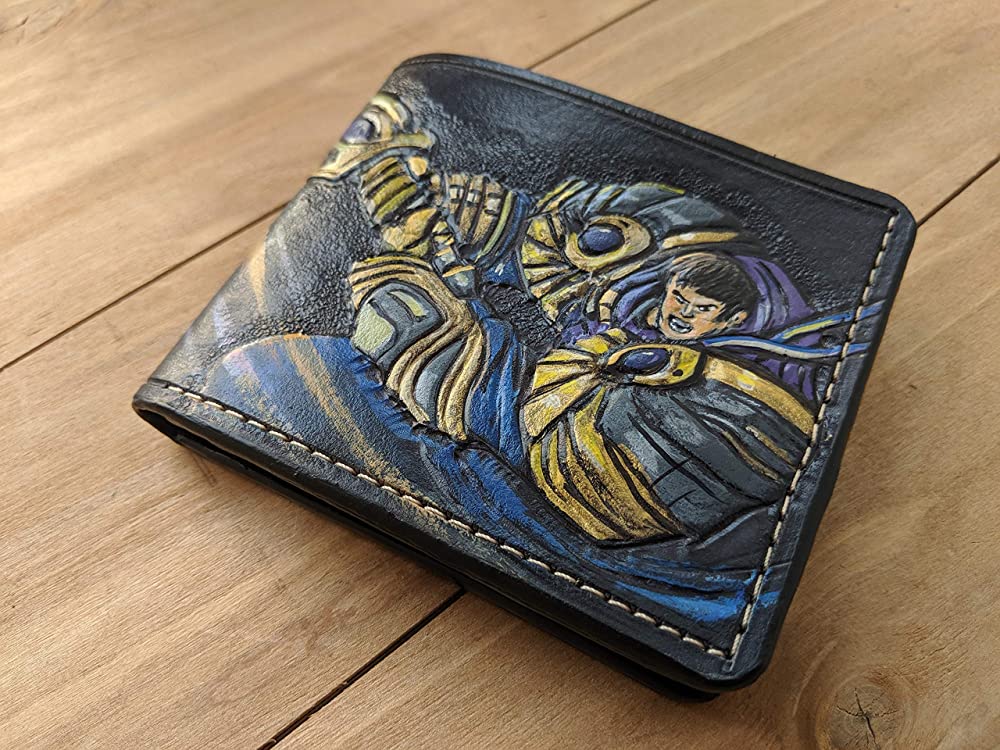 League of Legends is originally a PC game, and this means you can never take the role of keyboard and mouse out of it. Other than this, there are also headsets to communicate your emotions to the other players. Gift cards are also available as accessories, and then there are wallets and handbags of League merchandise.
Devices
The main accessories of League of Legends are the devices. These mouses (mostly Logitech ones) are custom-built to allow more fluent movement of players when moving. The mouses are designed for League purposes with buttons attached to sides for a dedicated single-attack. While the keyboards are backlit to allow the player to know how their champion moves.
Mousepads are covered in this category as well. They're usually composed of high-quality rubber, which improves their functioning. These mousepads have a champion or theme of the game intricately printed and placed behind the rubber.
Wallets
With League wallets, you can feel assured that your valuable pocket-sized items will be safe. These wallets have numerous designs, such as that of Jinx or her logo or the Card Master, etc. Different colors are available that you can buy according to your need. Extra materials might be used in the making of League wallets. Essentially, a league logo or emblem is inscribed on them.
Handbags
While the general notion is that handbags are for women only, League attempts to subvert this stereotype. It offers a variety of unisex bags. Primarily, these are for women. But the number of female League gamers is less than men. Regardless, there is a good variety of League handbags too. These may be the Jinx ones or the Akali ones.
Category #03: Figures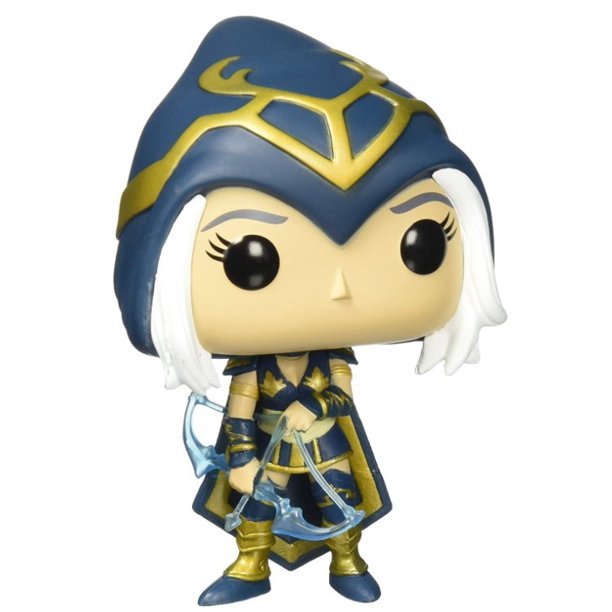 The League has more than 150 champions, and each of them is memorable. Almost every one of them has an action figure. The most famous ones in the market include the Champion ones, such as Jinx or Lux, or the Nendoroid ones, such as Kayn or Ashe. The figures are customizable, and the only downside to figures is that they are expensive. 
Tips For Buying League Merch
The Official Product
League of Legends is a free game. This indicates that Riot Games does not profit much from the game itself but rather depends substantially on other sources. Selling items is one of these methods. Riot collaborates with the best businesses to bring the most up-to-date merchandise to its fans. If you want to buy League merch, check their official listings first.
See The Import Balance
Sometimes when you order an item, the cart value will drastically increase. This is because certified online retailers account for both delivery and tax rates. Other times, an additional charge to a merch would be added depending on the jurisdiction where it is ordered.
To not run into issues, see beforehand what kind of merchandise is ordered and whether it is taxed or not. This might be difficult. An easier way would be to check what the material-specific consists of. Google that material with the jurisdiction and the tax rate.
For example, let us say you buy a figure. The figure is made of polyvinyl chloride. If you live in England, you will google "Polyvinyl Chloride tariff in England." You'll find it soon.
Keeping The Money Tight
League of Legends merchandise is expensive. You might find a cheap edition here or there. But generally, it is costly. You might have a choice to buy between a new skin for your character or a new figure, and if the skin is cheaper, you might obviously trend towards that.
But sometimes, some merchandise is limitedly available. For buying such items, it is best to look at numerous websites. But to avoid buying pirated merchandise, check the reviews. Also, look at the delivery services offered by the website.
Common Problems You May Run Into And Their Solutions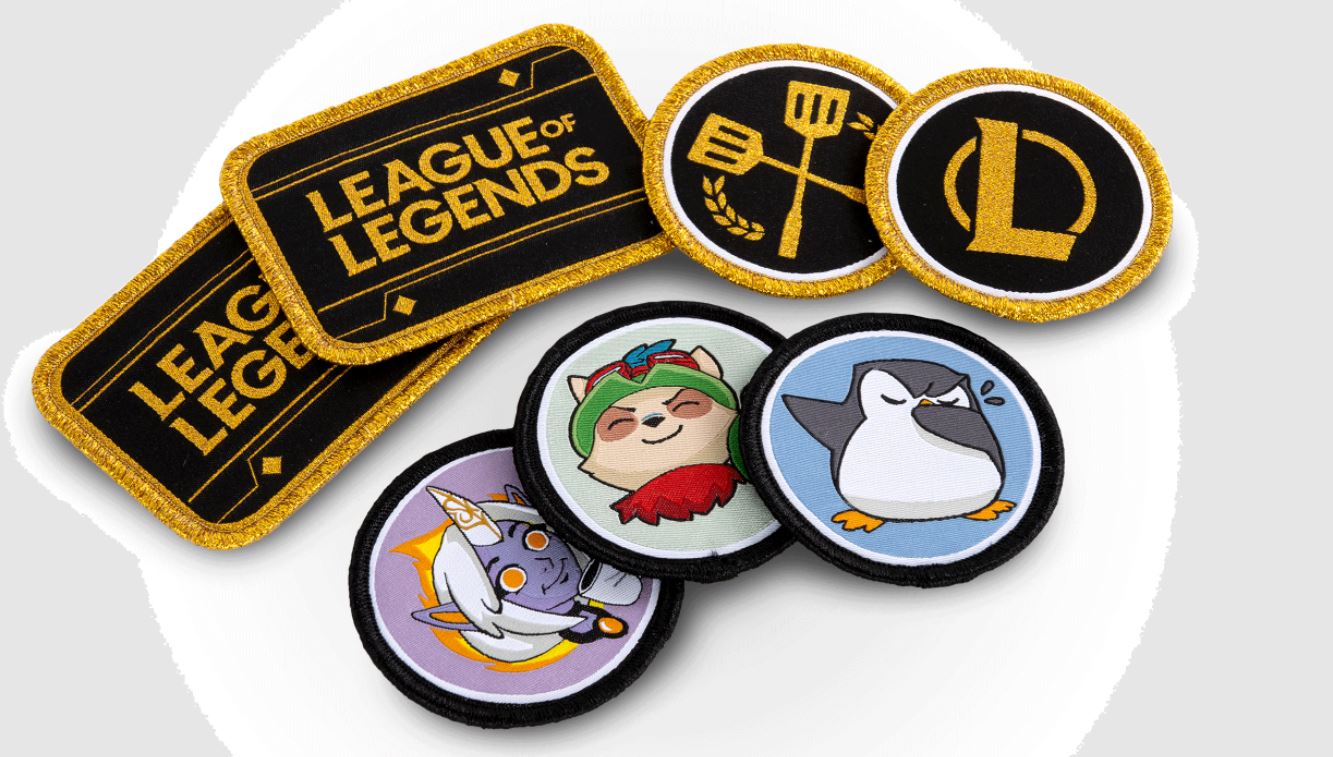 Sub-Par Merchandise
You see some League merch on the internet. It looks great and is sold at a reasonable price. You order it, but it does not look the same. It might have some issues that you did not expect, such as terrible print or material. Or it may even not seem as impressive as it did on screen. All this indicates a lack of quality of the merchandise.
It would be best to check for reviews on the website before ordering your merchandise to avoid such issues. Reviews layout clearly whether a particular item would be great or not. In cases of collector editions, properly enquire with the seller before ordering.
Lack Of Stock
Sometimes, you might want a specific League item, but it is not available. It has run out, or it is not in production anymore. This proves to be problematic for those who are picky individuals and is annoying for those who are collectors.
The best bet would be to check out other sites to find what you are looking for. Another option is to check out the buyers from the reviews and attempt to personally contact them. You can offer a higher price for that particular item. Using social media platforms to put offers can be helpful too.
High Prices
Riot Games is a West-based company. The material and the labor used to make merchandise is costlier than the Chinese and Japanese counterparts. This means that League merch might be harder on the wallet.
But there are Chinese alternatives for some items too. One can also look at coupons or discount sales. Then there is waiting for Black November or Easter Sales to get that merchandise you have been eyeing. But one has to be attentive in this case. 
My Top 10 Best League Of Legends Merch Picks
#01 The League Of Legends Beer Mug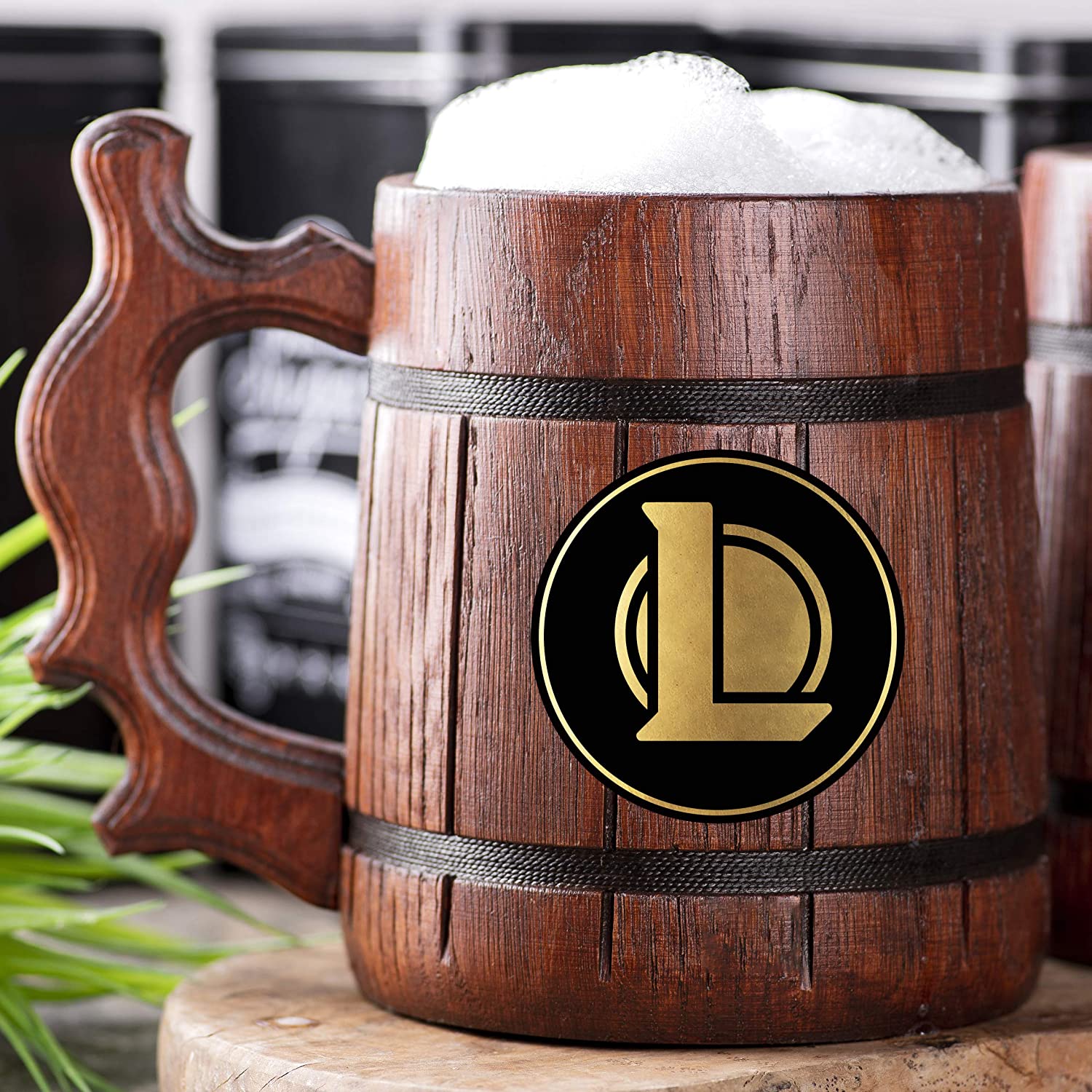 Description:
Who does not like to drink beer from his favorite wooden tankard? The Beer Mug offered is a personalized item having the League L in its middle. It has a classic feel and can serve as an excellent gift for any League fan. 
Specification:
Design: 

It has a unique design with a classic feel at the bottom of the tankard. 

Material: 

It is made of natural oak tree wood. The inside of the mug is plated with stainless steel, while the League logo is made of brass.

Size: 

The mug can hold 22 ounces of any liquid. This is nearly 650 ml.

Price:

 The price of the mug is around $28.99. Considering it is made out of oak-tree wood, it is not that expensive.

Brand: 

Bearded Mugs 
Pros:
The mug has a great aesthetic to it.

The oak wood has a smooth feel, allowing a different taste for any drink.
Cons:
It is a bit flashy.

The oak wood might get infected or stained.
#02 Jinx Unlocked Statue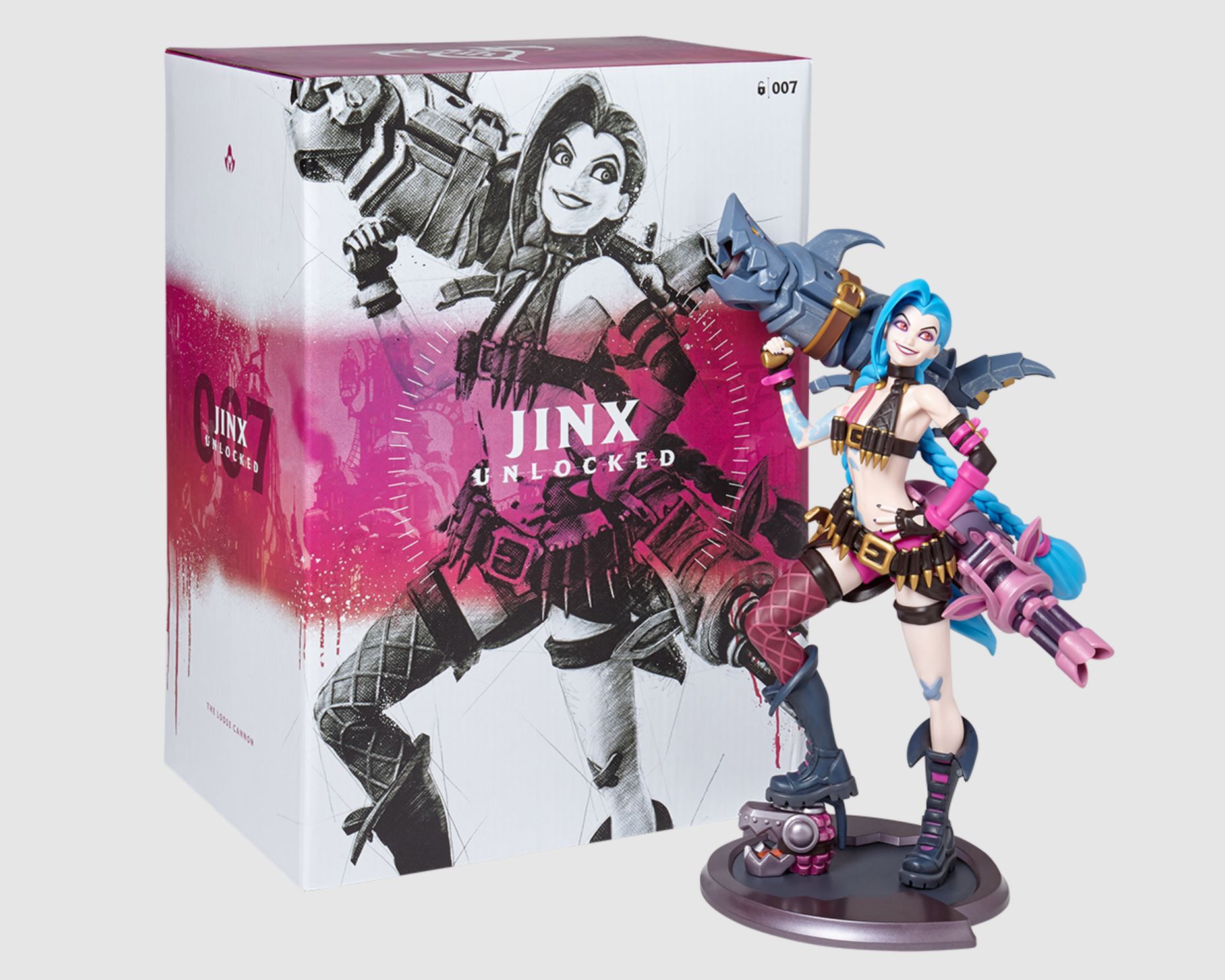 Description:
After the hit show Arcane hit Netflix, the popularity of League skyrocketed. One character who specifically attained fame was Jinx. She's the crazed character who uses bombs and guns to hunt down her foes. Her menacing smile is shown on the Unlocked statue, pointing her zapper upwards.
Specification:
Design: 

The item is designed with every one of the four abilities of Jinx in mind. She is posing in the figure, while her carefree attitude is incorporated into the figure.

Material: 

Polyvinyl Chloride.

Size: 

 It has a height of 10.7 inches, while the item's width is 5.6 inches. 

Price: 

The price of the figure is worth $75.

Brand: 

Unlocked.
Pros:
The item is a collector addition.

Jinx is one of the most prominent characters in the series.
Cons:
It is expensive.
#03 Winter Wonder Soraka Mousepad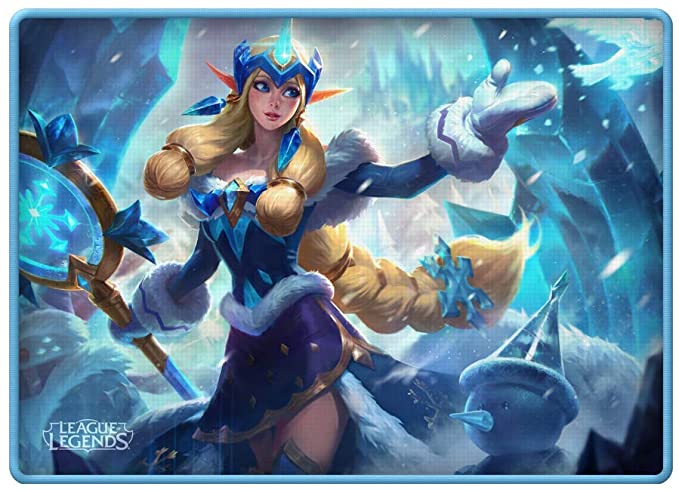 Description:
You'll need a mousepad to play League. What better way to accomplish it than putting your money on one of your favorite champions? That, in my opinion, is Soraka, with the chilly depths behind her.
Specifications:
Design: 

The mousepad has a one-of-a-kind design. With a blue background, a new color combination was printed. The champion is well-suited to the texture of the mousepad.

Material: 

The pad is rubber, and the cloth has a spandex edge.  

Size: 

It comes only in a single measurement of 14×10 inches.

Price: 

The mousepad is priced for around $18.
Pros:
It is of high quality.

The artwork is excellent.
Cons:
Not all champions have their own mousepad. 
#04 Thresh Champion Collection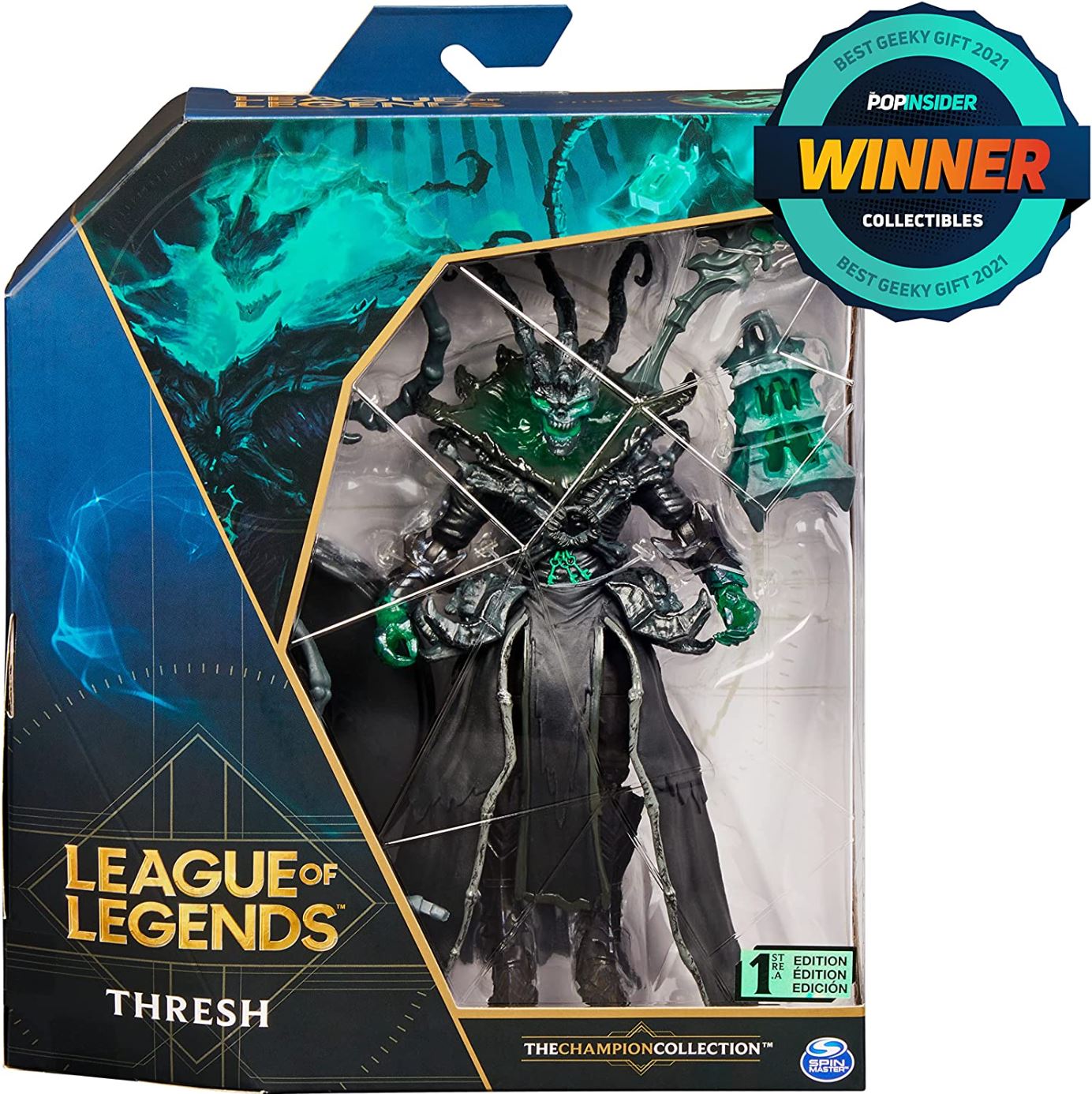 Description:
The sadistic Thresh finds pleasure in breaking the will of others. His arcane abilities are a great selling point for those who like to use this champion. The standing figure is an intricately designed figure with a lantern extended in his left hand and in his right hand, his patented scythe.
Specifications:
Design: 

The figure has done well in portraying the ruffles of his clothes along with his weapons. Special care has been given to the position of the lantern and the rope that attaches it. The figure has multiple stances too.

Material: 

Polyvinyl Chloride.

Size: 

The figure's dimensions are 9.84 x 7.78 x 5.91 inches. 

Price: 

The figure costs $19.99.
Pros:
It is a collector edition that comes with multiple accessories.

It is reasonably priced.

The item has good reviews.
Cons:
The stock of the item runs out quickly. 
#05 Sona Nendoroid Good Smile Figure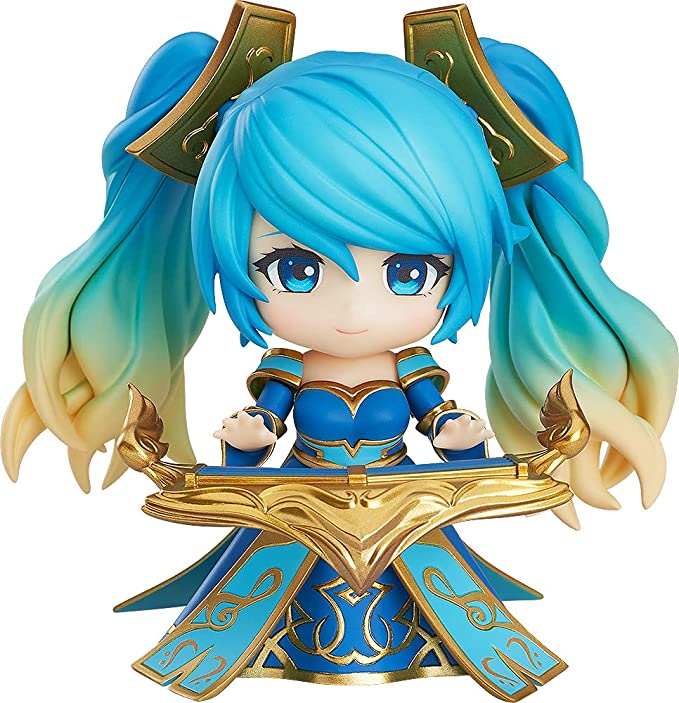 Description:
Some people adore chibi figures more than others. These are smaller than usual ones but are made cuter. Sona is the Maven of the Strings. Through her chords, she supports her allies. The Good Smile miniature figure suits her, and it has her playing her musical instrument with her tiny hands.
Specification:
Design: 

It is a miniature figure that consists of three separate faceplates. The stand is removable from its feet. The effect part for the final ability, Crescendo, is also included. The effects of attacking and healing are also included.

Material: 

Polyvinyl chloride.

Size: 

The figure's dimensions are 1.5 x 1.5 x 3.9 inches.

Price: 

The list price of the item is $94.99. But Amazon has an 11% discount on the article, making the figure worth $84.53.

Brand: 

Good Smile
Pros:
The product emanates a cute aesthetic.

The changeable faceplates add variety to the product.

The power effects display diversity.
Cons:
The figure is a bit expensive.

The effects are tiny in size. Hence, a choking hazard. 
#06 Baron Nashor Patch Jacket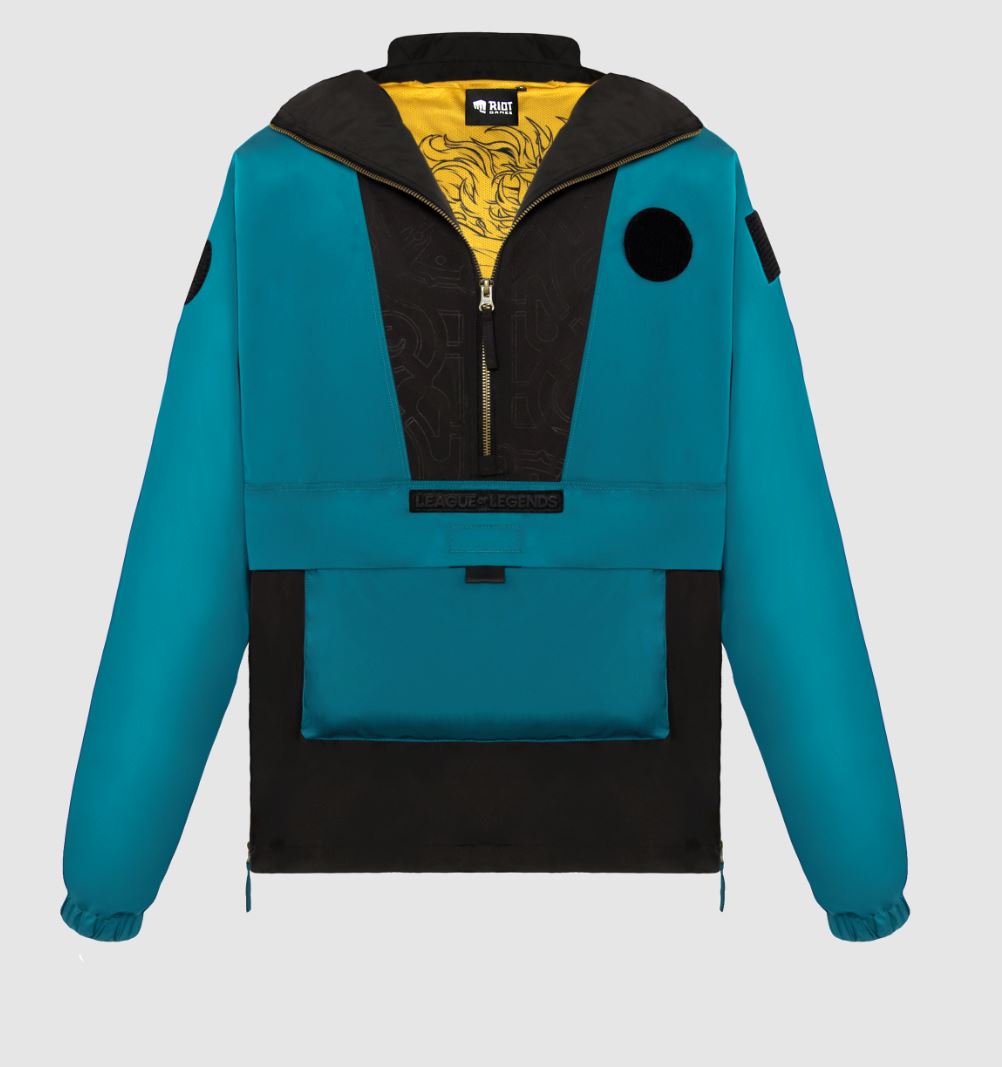 Description:
League of Legends is not only about the champions but the world which surrounds the champions. There are beasts and creatures in the League angered by those who cross their domain. Baron Nashor is one such monster. Really, he is the most powerful one. And you can become powerful too with this jacket which has Baron Nashor's back and interior design.
Specifications:
Design: 

The jacket has a screen printed design. The jackets come with a set of Velcro pouches that you can use to customize your look. It has a unique look with its turquoise shade.

Material: 

It is wholly made out of polyester.

Size: 

The jacket comes in six sizes. These are extra-small, small, medium, large, extra-large, extra-extra-large. 

Price: 

The jacket is worth $130, regardless of the size.
Pros:
It has an eccentric look.

It is customizable.

It comes in different sizes.
Cons:
Although it has a phenomenal built quality, this jacket costs a lot more than it should. 

Only suitable for colder weather.
#07 Renekton Plush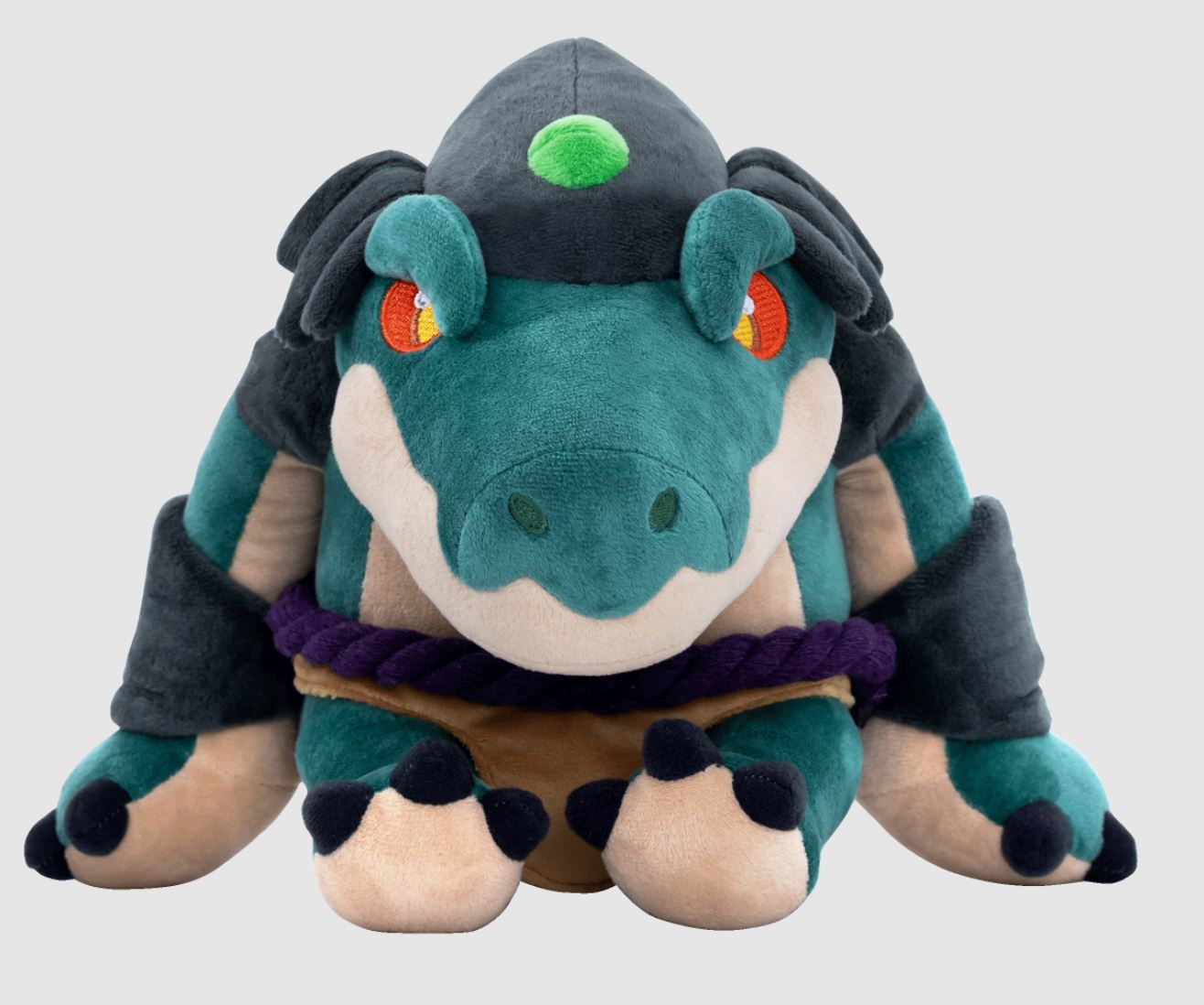 Description:
Renekton was once a great general. Fueled by his hatred, he has gone insane. But may you can control his insanity by giving the little fella a hug. The plush you can keep around to scare your enemies.
Specifications:
Design: 

The plush is a miniature version of Renekton, and most of his features have been made agreeable.

Material: 

Cotton fiber, polyester.

Size: 

The plush dimensions in inches are 11.5 x 7.9 x 9.9.

Price: 

You can buy it for $30.
Pros:
It is small and can fit in any room.

It has a nice feel to it.
Cons:
Renekton is not the cutest character for some fans.
#08 Life-Size Ekko's Bat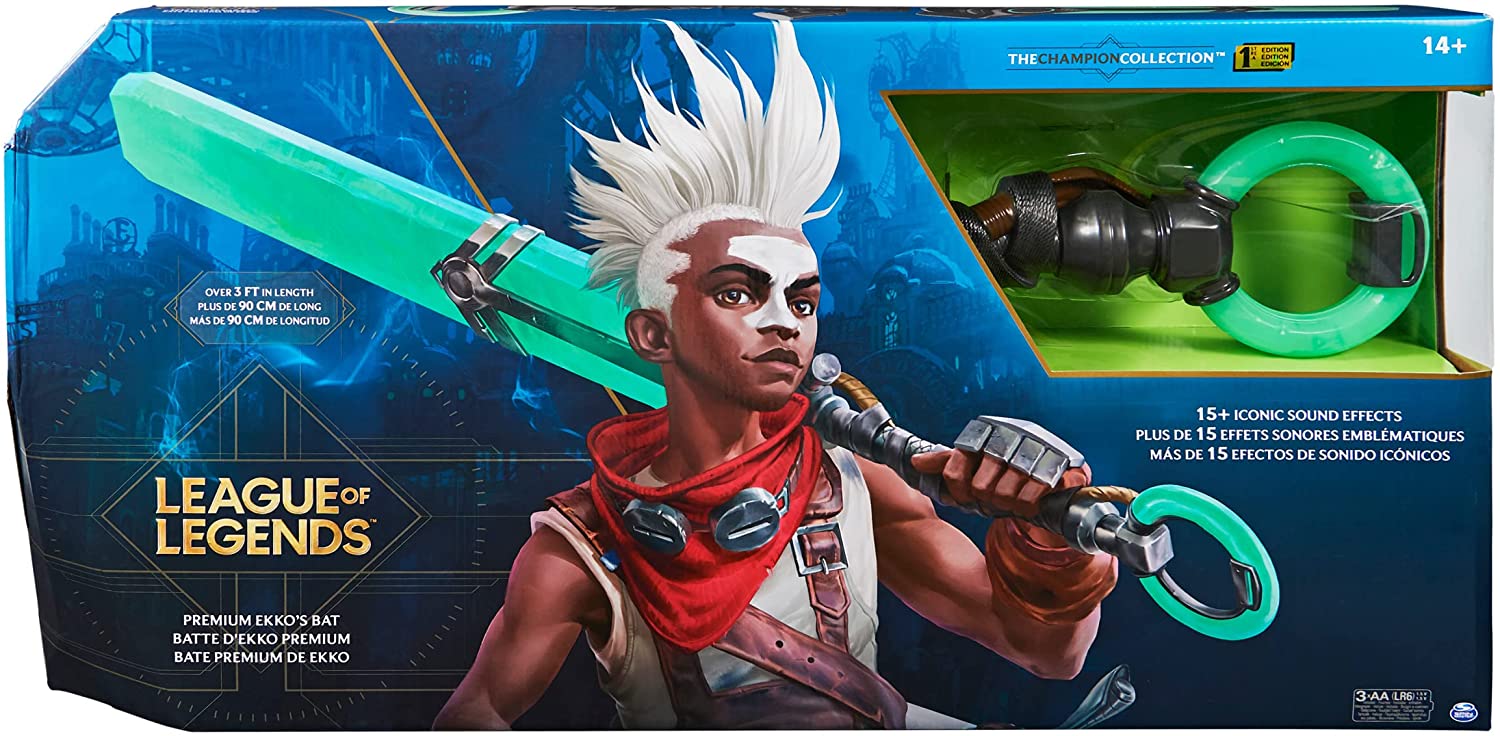 Description:
A cosplay weapon or a decoration piece? The item is designed meticulously to represent the weapon as in the game. It also comes with more than fifteen sound effects. Additionally, there are different light effects too. Now you can become Zaun's Prodigy.
Specification:
Design: 

The cosplay item has accurate lights and sounds from the game itself. It also comes with a display base on which you can show off your Ekko's bat.

Material: 

Plastic.

Size: 

The item is nearly three feet in length. The dimensions of the weapon are 30.75 x 5 x 15.5 in inches.

Price: 

It is a limited edition. So the price of the item is around $109.99.

Weight: 

It weighs around 5 pounds.
Pros:
It is a limited edition; therefore, it has more popularity among fans.

It comes with its display stand.

It can serve as an excellent gift for a League of Legends fan.
Cons:
If there is a fault in the wiring, it becomes a hassle to fix.
#09 Teemo Hat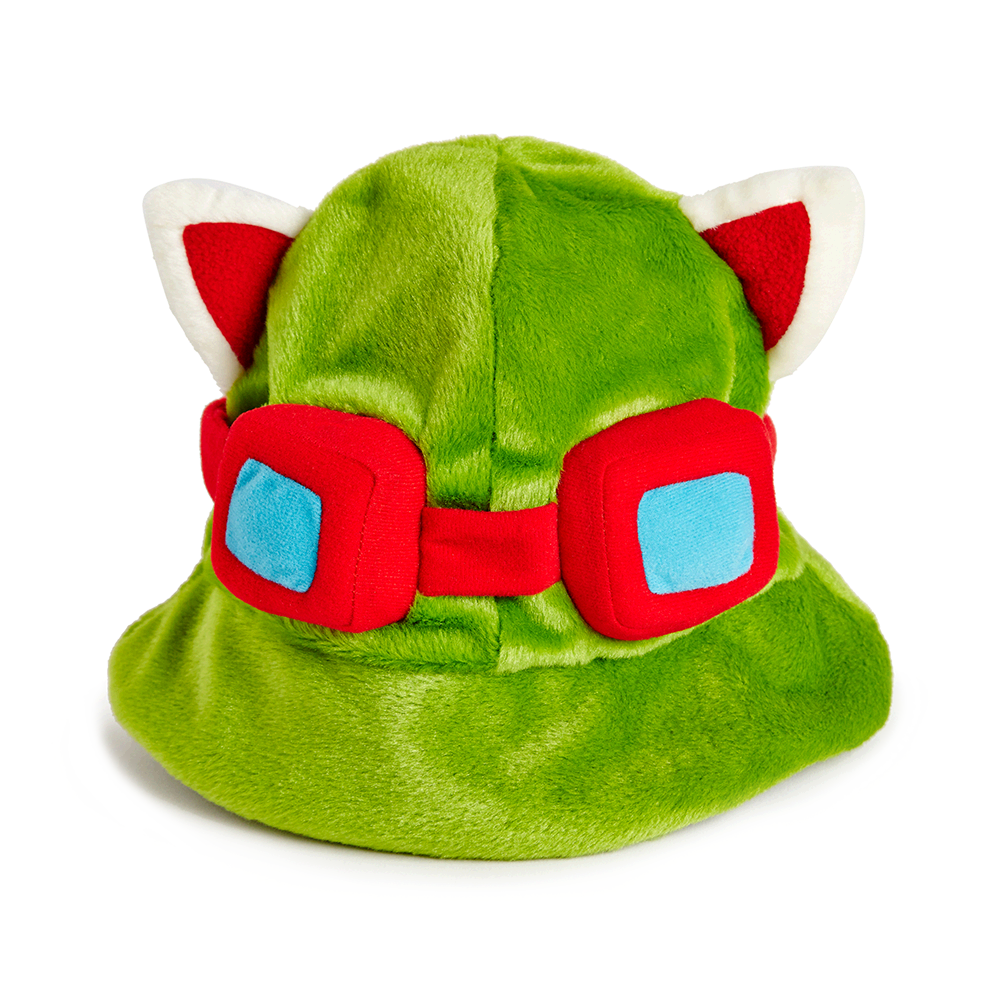 Description:
You might remember this hat from Necrit if you are a Lore fan. It belongs to one of the cutest and most annoying characters in the series taking advantage of its size. The quick scout is the epitome of a joker, even more so than Shaco, whose a real joker. His hat is the embodiment of his playful personality. Colored green, it has his goggles along with yordle ears.
Specification:
Design: 

The stitching of the hat is immaculate, and cotton is used around the goggles and ears.

Material:

 The hat is made of wool.

Size: 

Its dimensions are 14 x 1 x 8 inches. 

Price: 

The price of the hat is around $20. 

Brand: 

Hong Kong 4 U.
Pros:
It has a unique look.

It looks cute on almost everyone.
Cons:
It only comes in one size.
#10 Arcane Plitover Shirt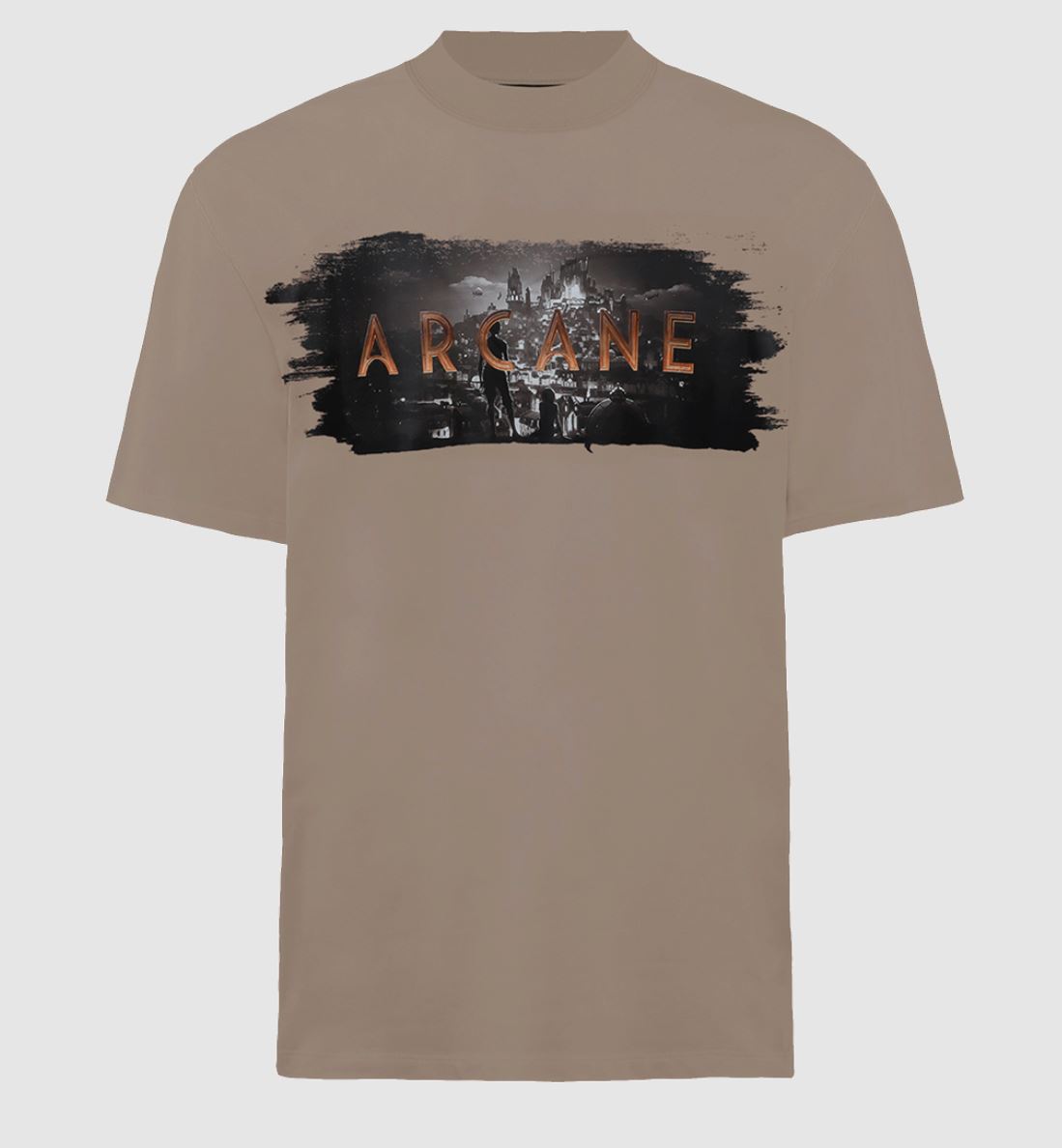 Description:
Piltover is the city of progress annexed near the ocean, and it is a city of culture and innovation. The emotions of the grand metropolis are now embodied in this shirt. The progressive design over the monochrome background is pleasing to look at.
Specifications:
Design: 

It is a half-sleeved T-shirt. The Arcane is screen printed on the top of the shirt, with its default color being brown. However, it comes in many other colors too.

Material: 

The shirt is made of 100% cotton.

Size: 

The shirt comes in six sizes. These are XS, S, M, L XL, XXL

Price: 

The shirt is worth $30.
Pros:
It is a high-quality shirt.

The shirt is reasonably priced.

It is officially licensed.

It is unisex.
Cons:
The shirt is too bland.

The color options are limited.
The Best League Of Legends Merch Guide: Wrapping Up
League of Legends is a popular online game that has been one of the most played for over thirteen years. The fast-paced battles and the diversity in attacks attracts people most to League, as it definitely did to me.
There is an addiction to playing League, and many of its fans would second me on this. The lore that surrounds League's universe is what appeals to me the most. Behind every character, there is so much backstory. League is fun. But the background behind it makes the world all the more immersive.
I personally adore some characters more than others. Of course, I do. My favorite character is Thresh, and therefore, my favorite item is the Thresh Champion Collection. But League merchandise is not limited to figures, and one can also buy clothing apparel of their favorite characters. As a League fan, I hope this guide helps you amass the best merchandise you want. Until next time!