Latest posts by Stefan Stevanovic
(see all)
There are several reasons why VALORANT took the world by storm. Firstly, it's a modern spinoff of popular CS: GO geared toward a new generation of gamers. Plus, it has marvelous graphics, enticing players to spend hours upon hours stuck in Riot Client.
However, there's much more to the game than just the visuals. VALORANT is beloved for its fast-paced action, with each agent having special abilities that add to the overall experience. As if that wasn't enough, maps have unique features that make the matches much more unpredictable.
Regardless of all the positives, the game also has a few issues. For example, its highly competitive nature can quickly stress out newbies and veterans alike. Smurfs and boosters are also common reasons why you might wish to take a break.
Anyway, if you're looking to get away from VALORANT, even if it's for a short while, here are a few titles you should definitely consider.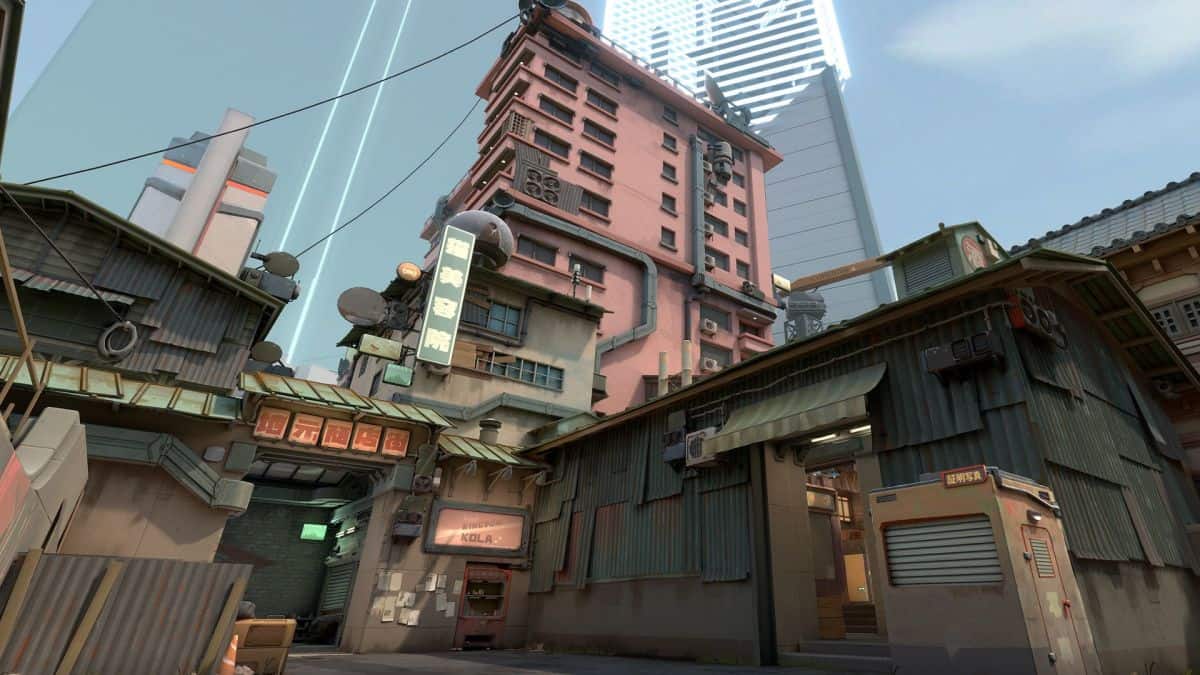 What Were the Selection Criteria?
When making this list, I added titles that are focused on teamplay and strategizing. Although some of these games are entirely different from Riot's brainchild in terms of pacing and design, they are conceptually similar to VALORANT.
Here are the main criteria I considered when writing the list:
The game involves a lot of strategizing and emphasis on teamplay.
Skill alone isn't enough to reach the top echelons of the competition.
Even if there aren't classes, there should be properly designed roles for every player.
You need a certain level of knowledge to reach higher ranks.
To conclude, it's my firm belief that people who play VALORANT would find something interesting in each one of these games.
Game List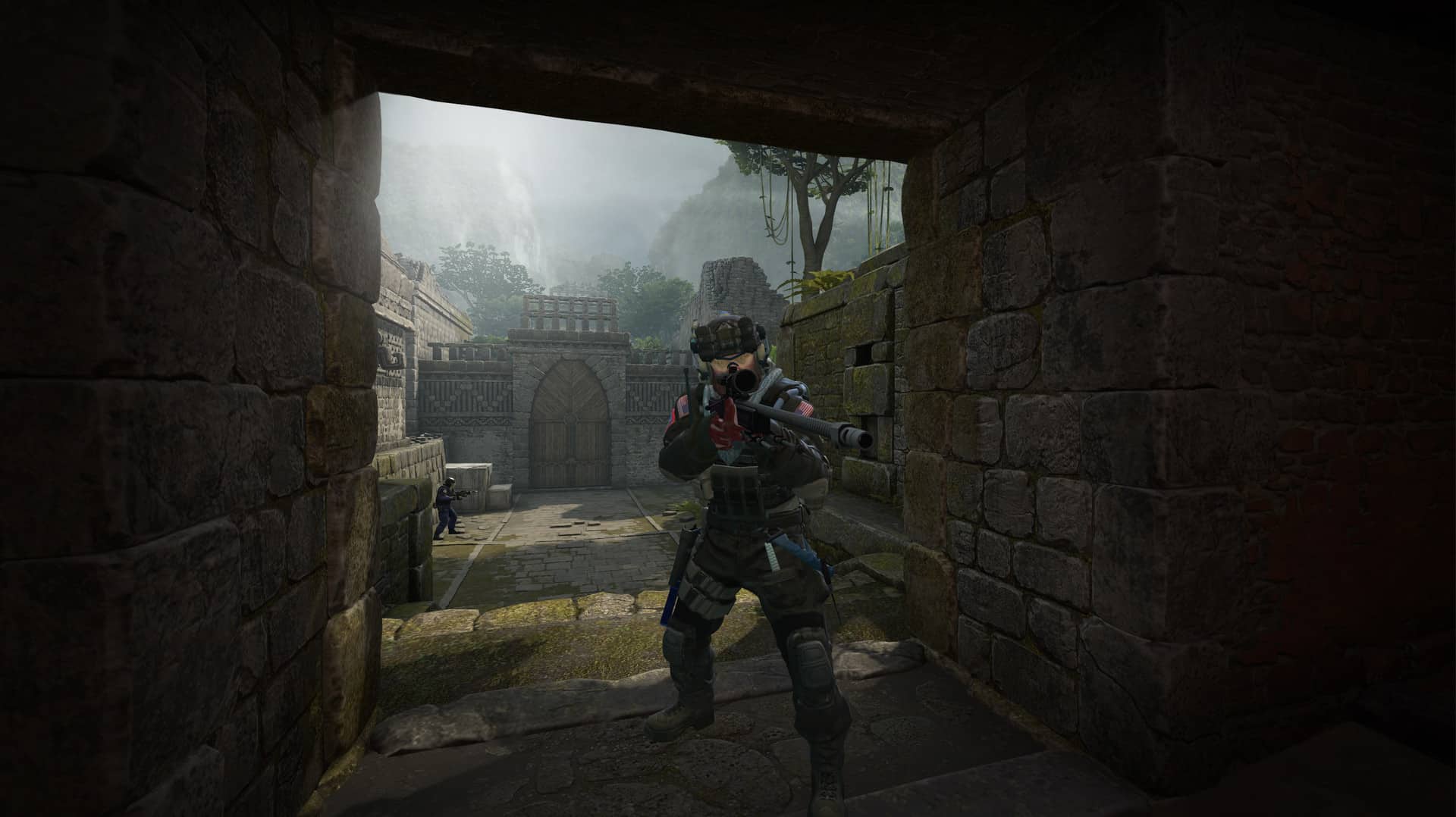 Developer: Valve Corporation, Hidden Path Entertainment
Metacritic Score: 83%
There's a good reason why I placed CS: GO as the first entry on my list. Many shooter veterans have pointed out the similarities between weapons in VALORANT and Counter-Strike. For almost every item in VALORANT, there's a similar counterpart in CS. Not only do they resemble each other in terms of functionality, but they also have similar recoils and reload times.
My presumption is that Riot wanted to attract as many CS: GO players as possible. With VALORANT, they offered a similar system allowing seasoned veterans to quickly jump into the game. On the other hand, they added classes, abilities, and nice graphics to provide some diversity and make things fresh.
Anyway, if you're tired of VALORANT and want something more straightforward but similar, you can't go wrong with Counter-Strike.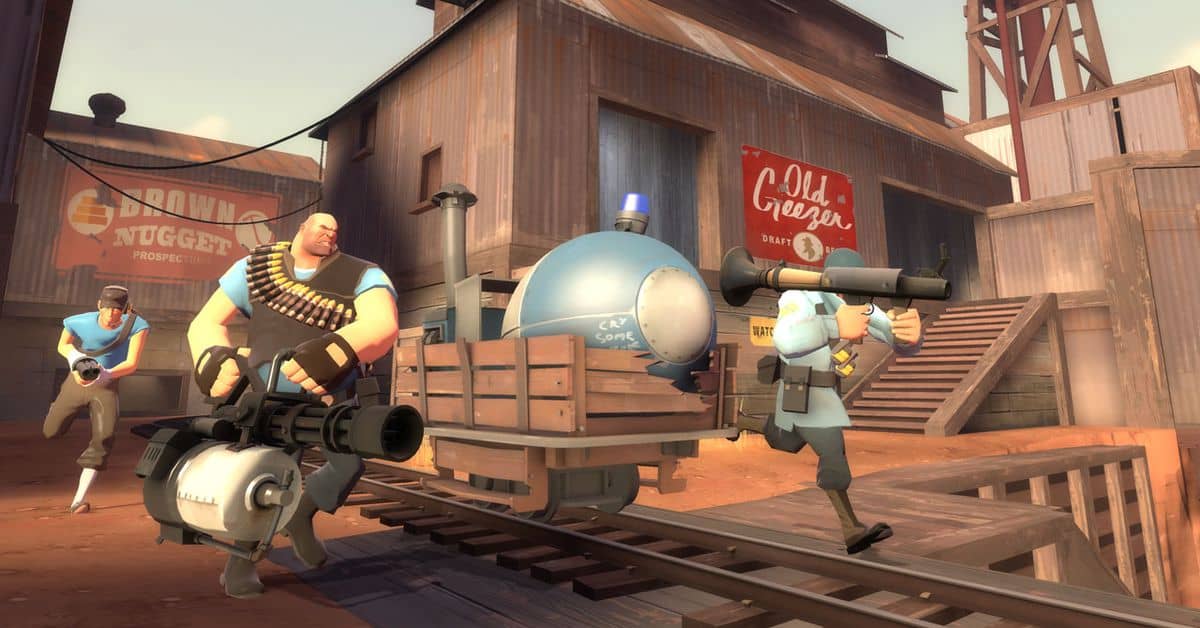 Developer: Valve Corporation
Metacritic Score: 92%
I always had so much fun playing Team Fortress 2. My games were incredibly hectic, where most players would run around the map like headless chickens.
Now, you might think that the lack of organization is a bad thing. If you're used to VALORANT's competitive environment and giving it 100% just to win, perhaps Team Fortress 2 isn't your cup of tea. In my opinion, this is precisely the reason why you should give it a shot.
Basically, this game is a fantastic option if you wish to cool off. The community is chill, and there's lots of room for mistakes. This differentiates it from most other tactical shooters, where people will scream at you even during casual games.
On the other hand, Team Fortress 2 provides a diversity of classes and, thus, roles. For example, playing as a Spy is completely different than playing with Pyro. This, in itself, is a reason enough to install it on your PC.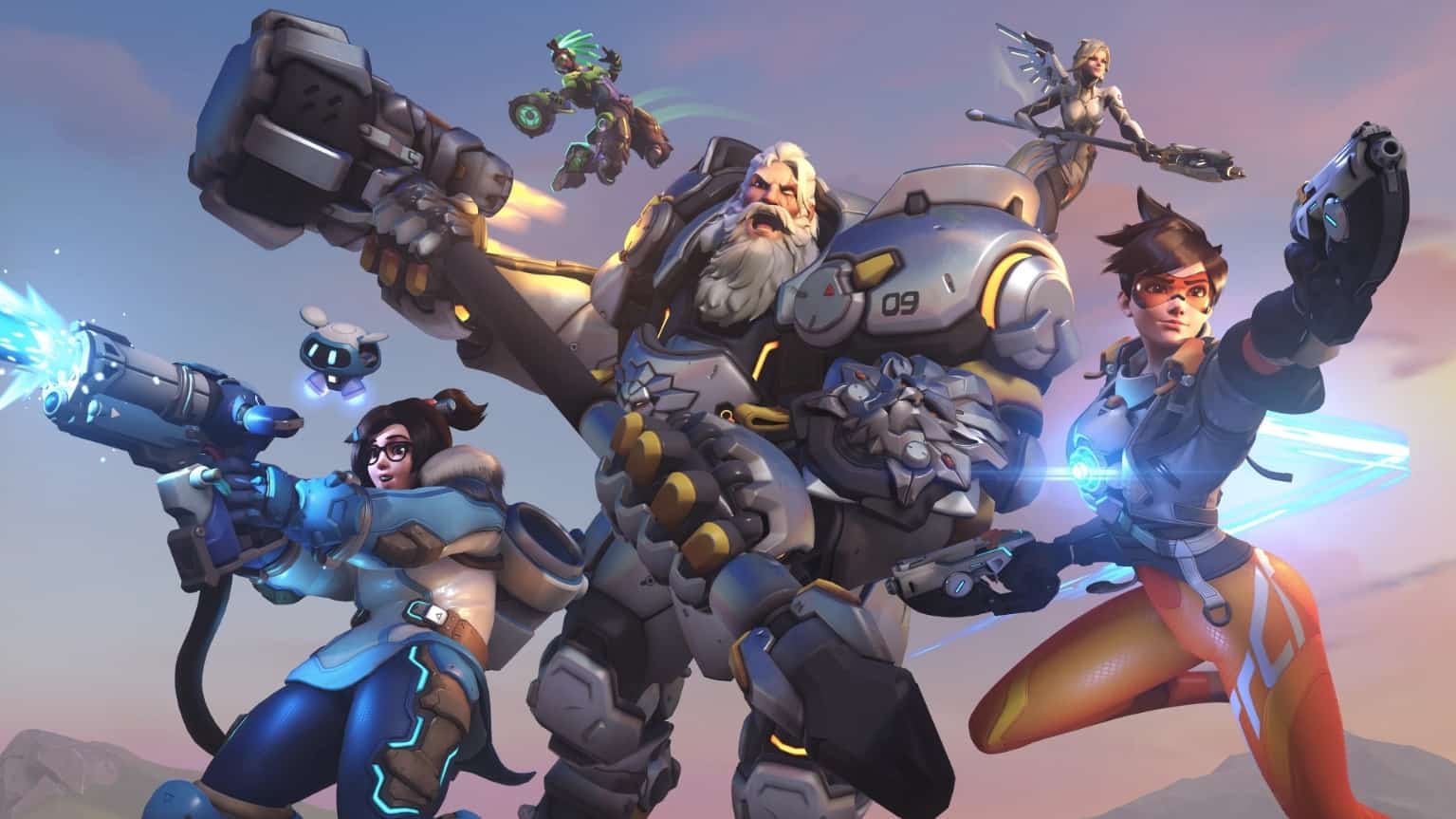 Developer: Blizzard Entertainment, Iron Galaxy
Metacritic Score: 91%
Overwatch and VALORANT are similar, yet so different.
If I were to define these two titles, I would say that VALORANT is a tactical shooter with classes, while Overwatch is a MOBA with guns. The two games are colorful with lots of diversity. However, while VALORANT puts emphasis on weapon play, Overwatch emphasizes ability usage.
That doesn't mean that the latter doesn't require any shooting skill. It's just that Overwatch prioritizes different things. Both games are competitive and might entice you to say nasty things that you don't mean. Even to your friends. In that sense, Overwatch might not be the best choice if you're looking to escape the competitive nature.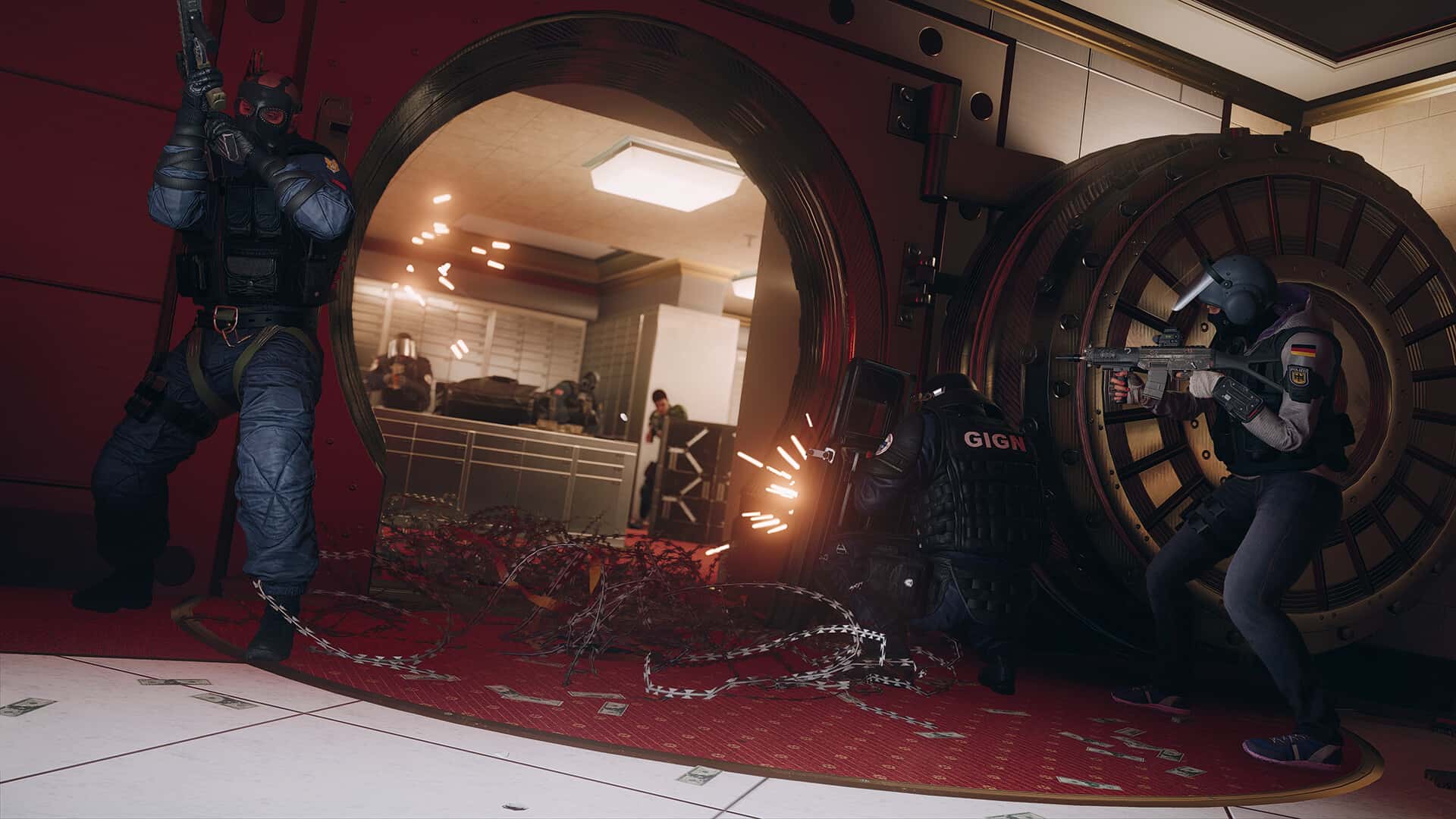 Developer: Ubisoft, Ubisoft Montreal
Metacritic Score: 79%
As previously mentioned, Tom Clancy's Rainbow Six Siege is an optimal choice for gamers looking for simulation. Slow and methodical, this title allows players to focus on decision-making and controlling the space.
Although Tom Clancy's Rainbow Six Siege has operators, which is its version of classes, VALORANT provides more diversity in that regard. Nevertheless, if you wish to win games, you should have optimal team composition and a solid understanding of maps and their features.
In that regard, I'd say that VALORANT is much more skill-dependent. Still, I understand why gamers would experiment with Rainbow Six. In my opinion, it's the best shooter for improving teamplay ability and special awareness.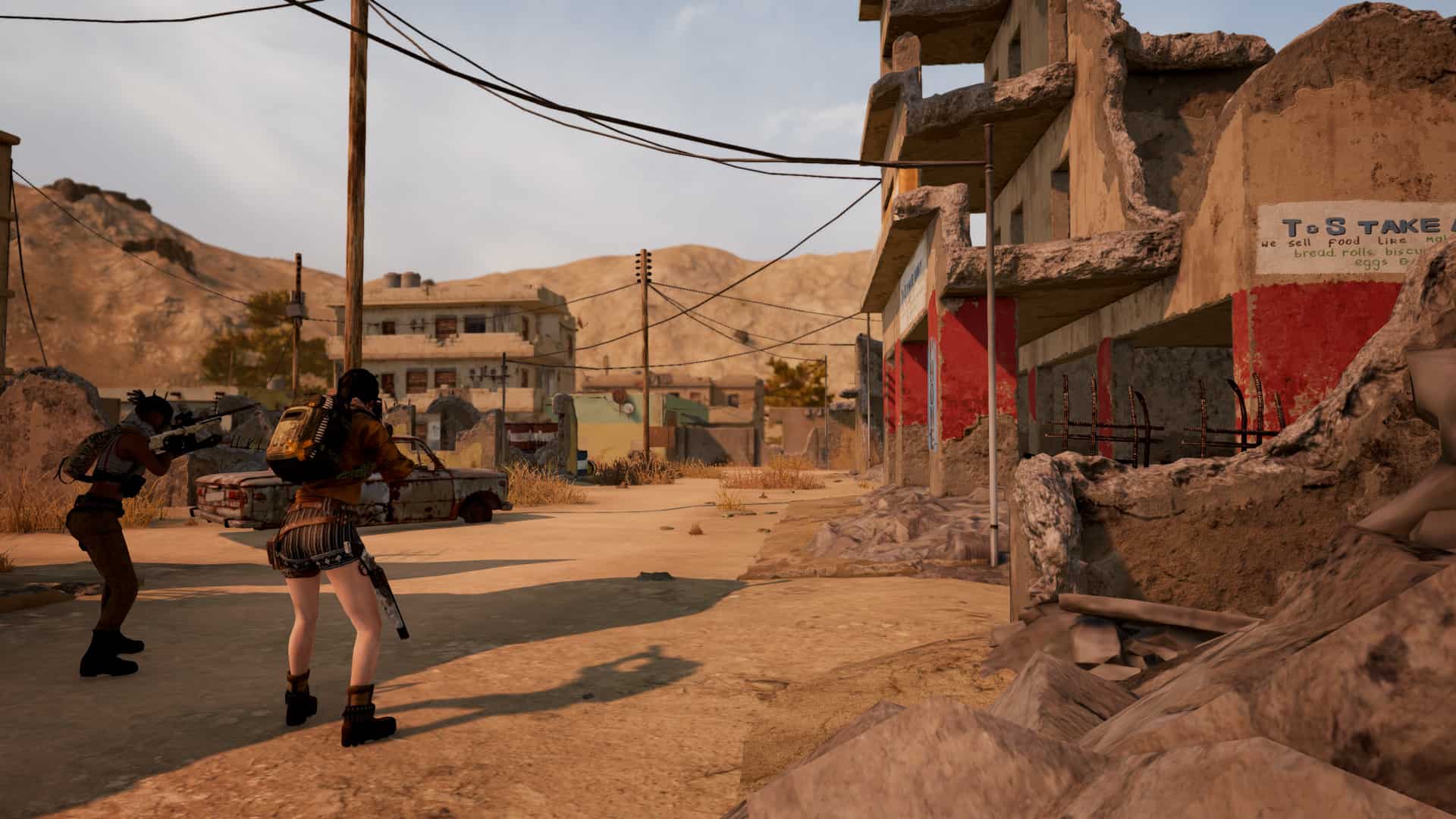 Developer: PUBG Studios
Metacritic Score: 86%
When people talk about PUBG, they usually talk about its addictive atmosphere. The community is extremely inviting and can provide a nice break after dealing with VALORANT's annoying player base. Truth be told, these two titles don't have that many similarities. So, if you're an avid VALORANT player, why would you even consider trying PUBG?
Simply put, it's a fantastic shooter where you can go against dozens of opponents, whether in a solo queue or group battle royal. There are many weapons to choose from, ensuring the game doesn't get stale. Although not as strategic as VALORANT, you should still be patient and meticulous if you wish to win a match.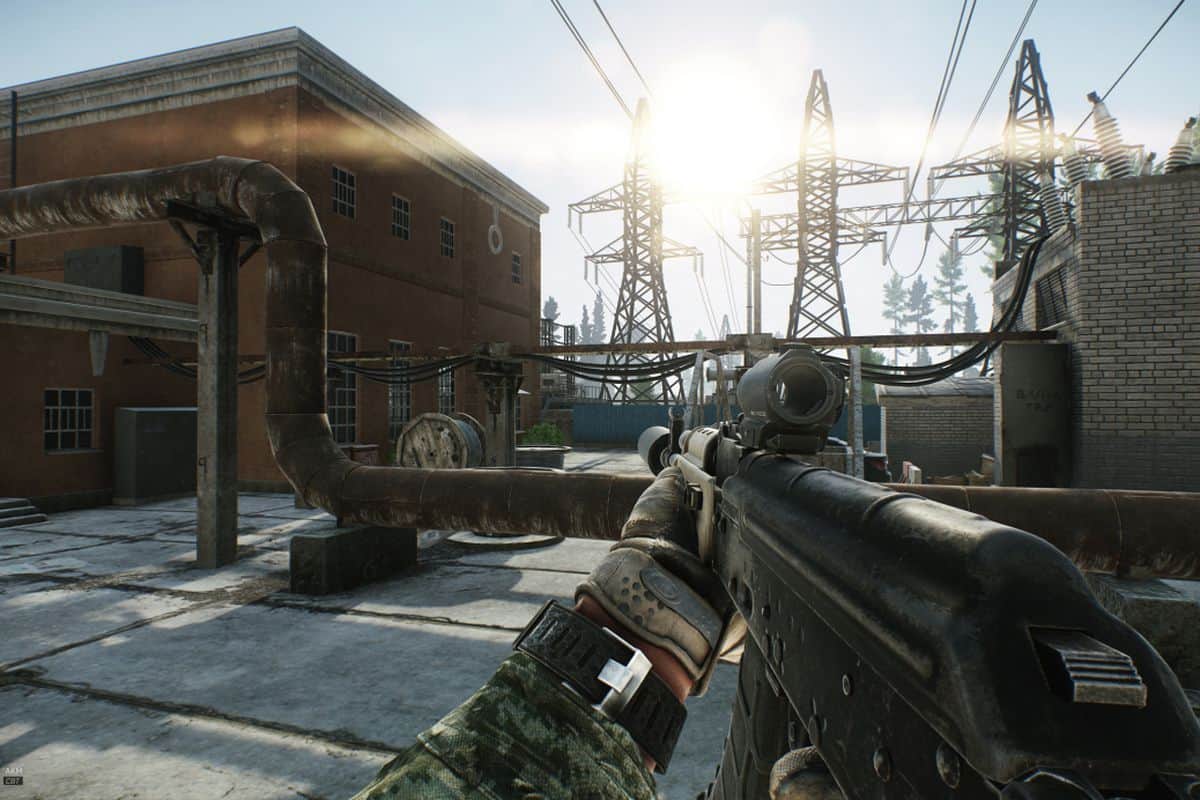 Developer: Battlestate Games
Metacritic Score: N/A
Hardcore gamers often say that it's much more rewarding to play Escape From Tarkov than VALORANT. The title has a steep learning curve where players have to memorize all the maps and mechanics.
Escape From Tarkov is a frustrating experience for many people, so it might not be the best choice if you're looking to calm your nerves. You will go around the map collecting items for half an hour just to die instantly with a single bullet. What's worse, this will reset your progress and remove everything from your inventory.
The best thing about this game is that it will make you better at shooters. Aside from testing your reflexes, Escape From Tarkov should improve your special awareness and tactical thinking. Given that every decision can be your last one, you'll do your best to maximize the resources at your disposal while avoiding danger.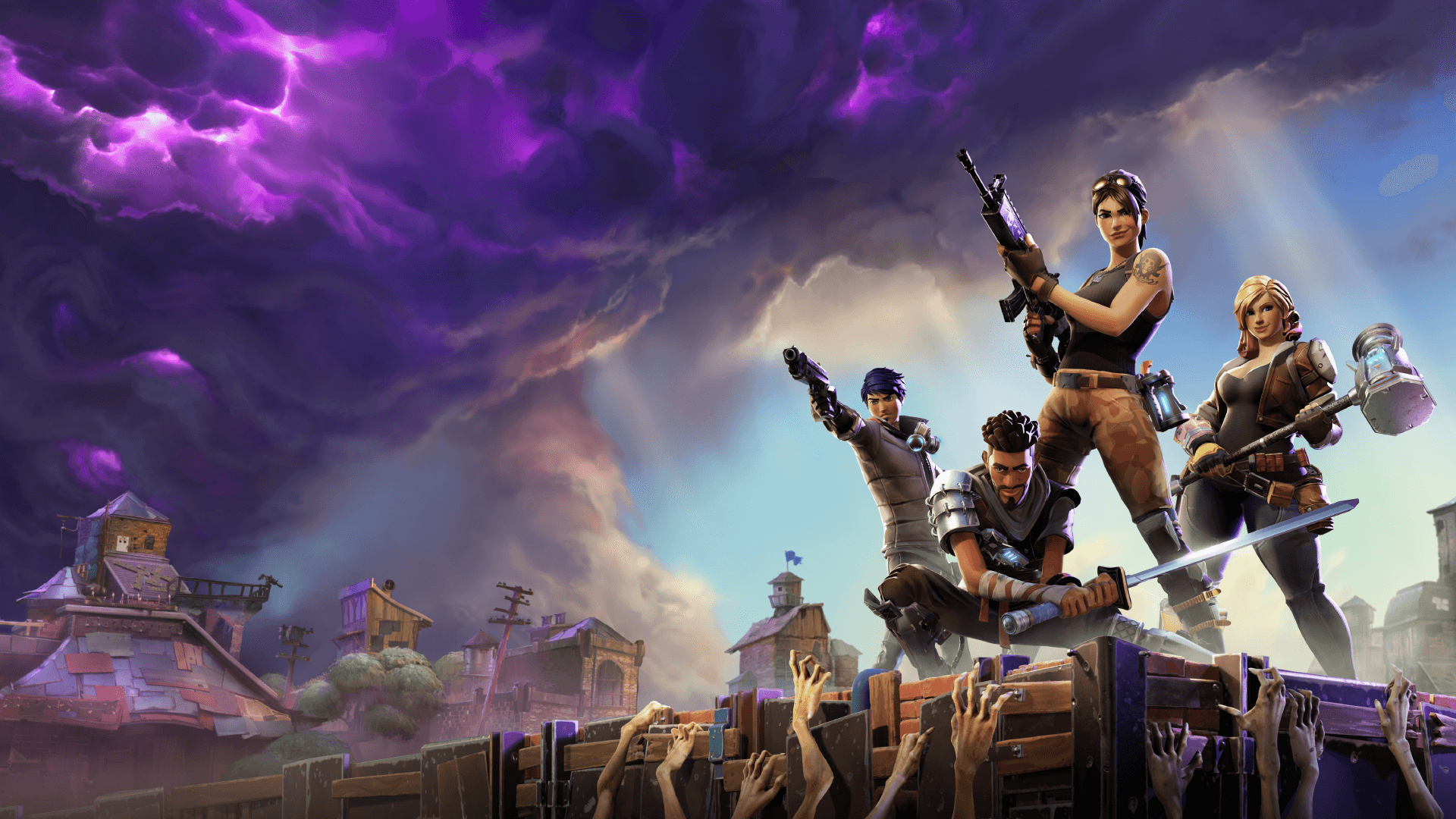 Developer: Epic Games
Metacritic Score: 81%
Although I'm not a big fan of the Fortnite series, I understand why a lot of younger players would be drawn to these titles. Its vibrant environment and scavenging make gamers continuously engaged.
Unlike the original Fortnite, Fortnite: Save the World places more emphasis on teamplay. You need to work with other survivors to protect yourself from zombie incursions. In my opinion, creating structures makes much more sense in this version of the game.
However, that's as good as it goes. Fortnite won't teach you any specific skills that you could employ when playing VALORANT. In particular, it won't make you a better shooter. Still, playing Fortnite can be relaxing if you're looking for something different.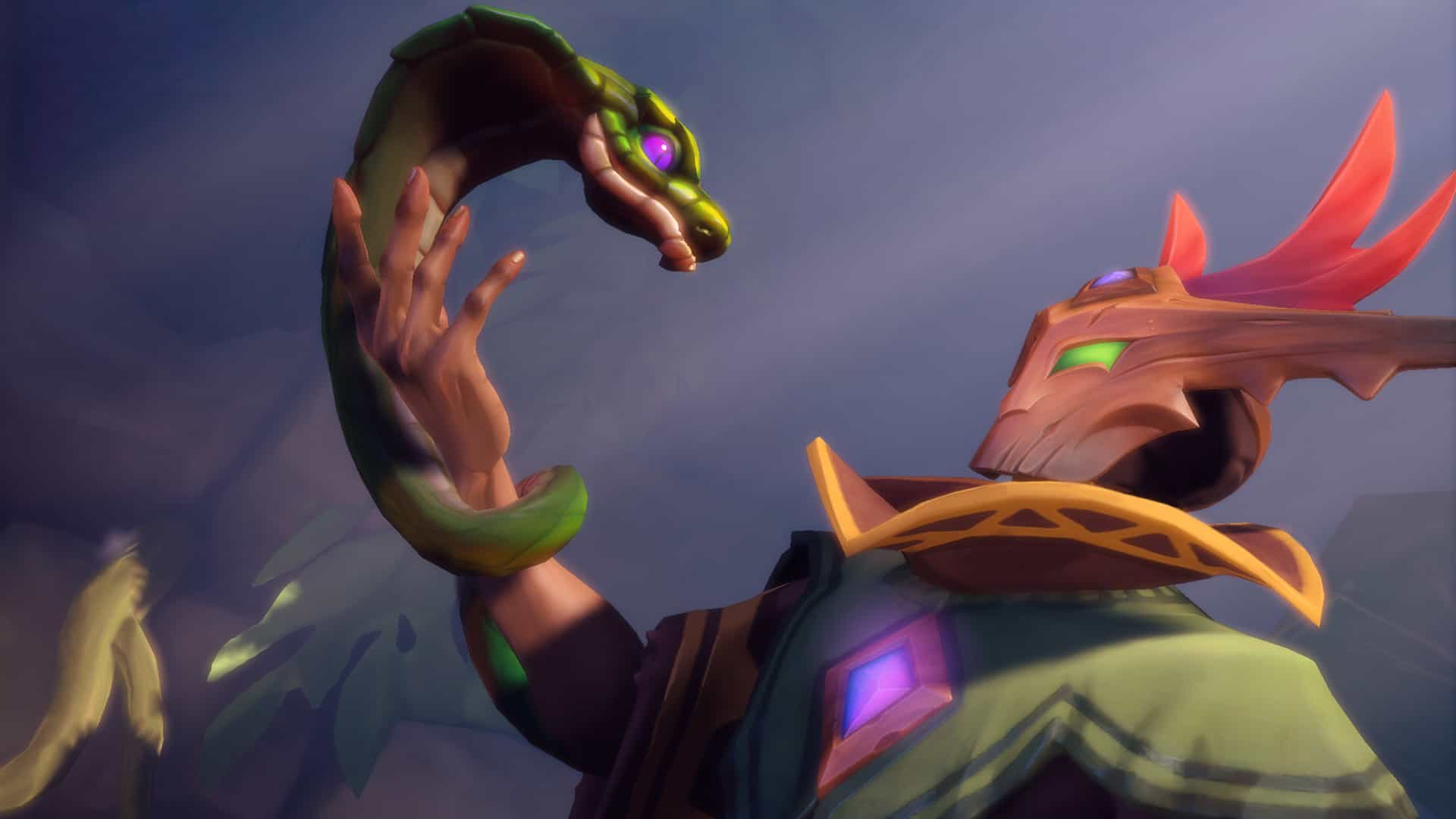 Developer: Hi Rez Studios, Evil Mojo Games
Metacritic Score: 83%
Paladins is one of the most similar games to VALORANT. It's a shooter with numerous classes, roles, and abilities. The main difference is that you can't buy guns, as every character comes with a predefined weapon.
The thing I really like about this title is that you can choose a loadout before starting a match. Each character comes with three talents that have a significant impact on how you'll play a champion. You can also go with five different cards, each one slightly altering your character's abilities.
With that in mind, you would expect Paladins to be higher on the list, right? Unfortunately, this title is notorious for its bugs, bad servers, matchmaking issues, and unbalanced champions. Because of that, it's one of the most-stress inducing games within this category. However, some people still love it.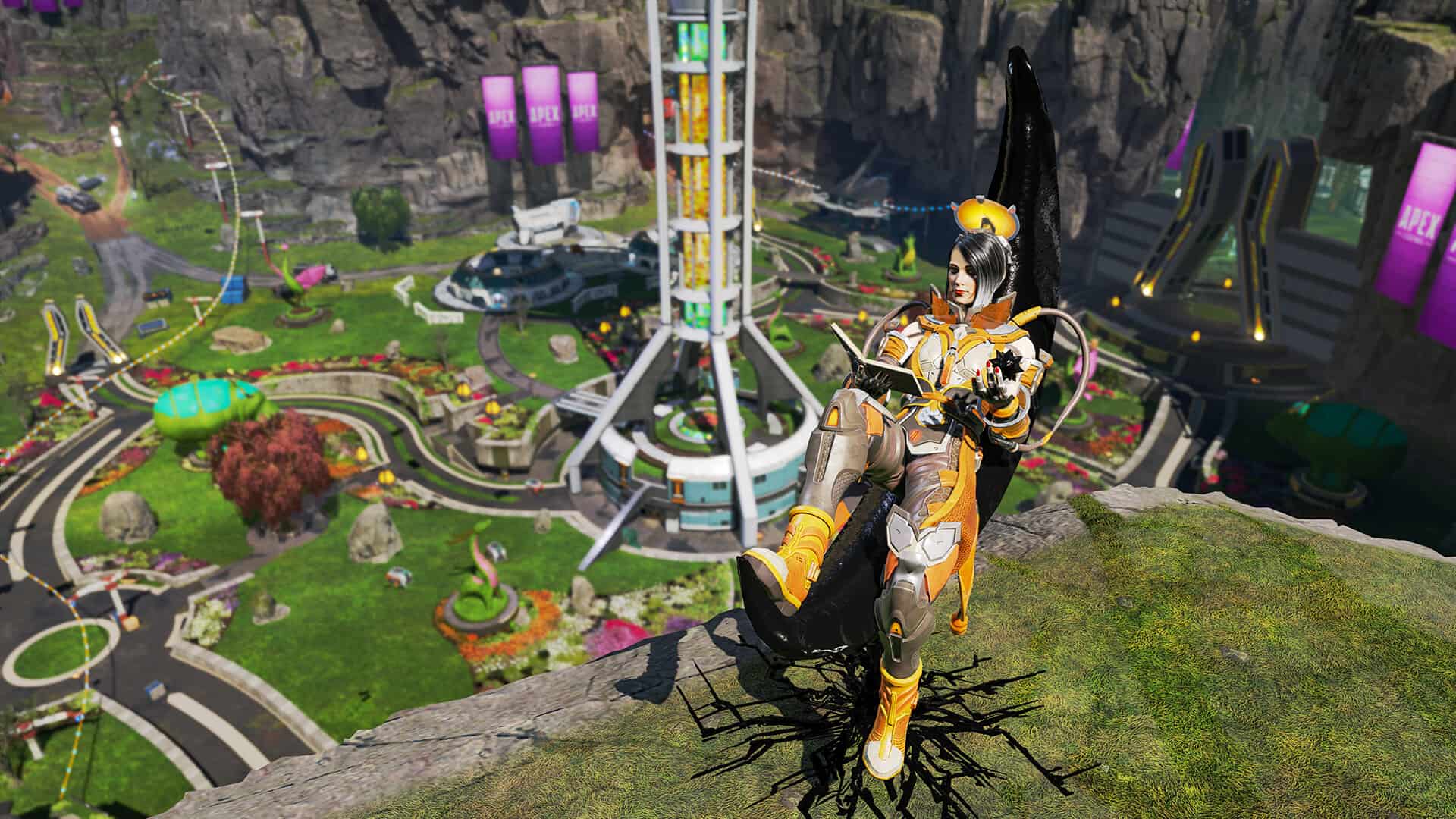 Developer: Respawn Entertainment, Panic Button Games
Metacritic Score: 88%
In Apex Legends, a player has access to various weapons, consumables, and attachments. It's a battle royal game where you play in teams of two or three. In that regard, there is some teamplay involved. However, things are much more hectic compared to VALORANT just because there are so many squads on the map.
In my opinion, picking a certain class in Apex Legends (selection of Legends) isn't as important as class choices in VALORANT. One thing that's cool about the game is that every character has a different hitbox, so there's some adjusting based on opponents' team composition.
Apex Legends is a much better choice for gamers who are meticulous. You need to keep all this information in your head to win your matches. On the other hand, VALORANT has quicker character movements, and the outcome of a match is usually determined by players' reflexes.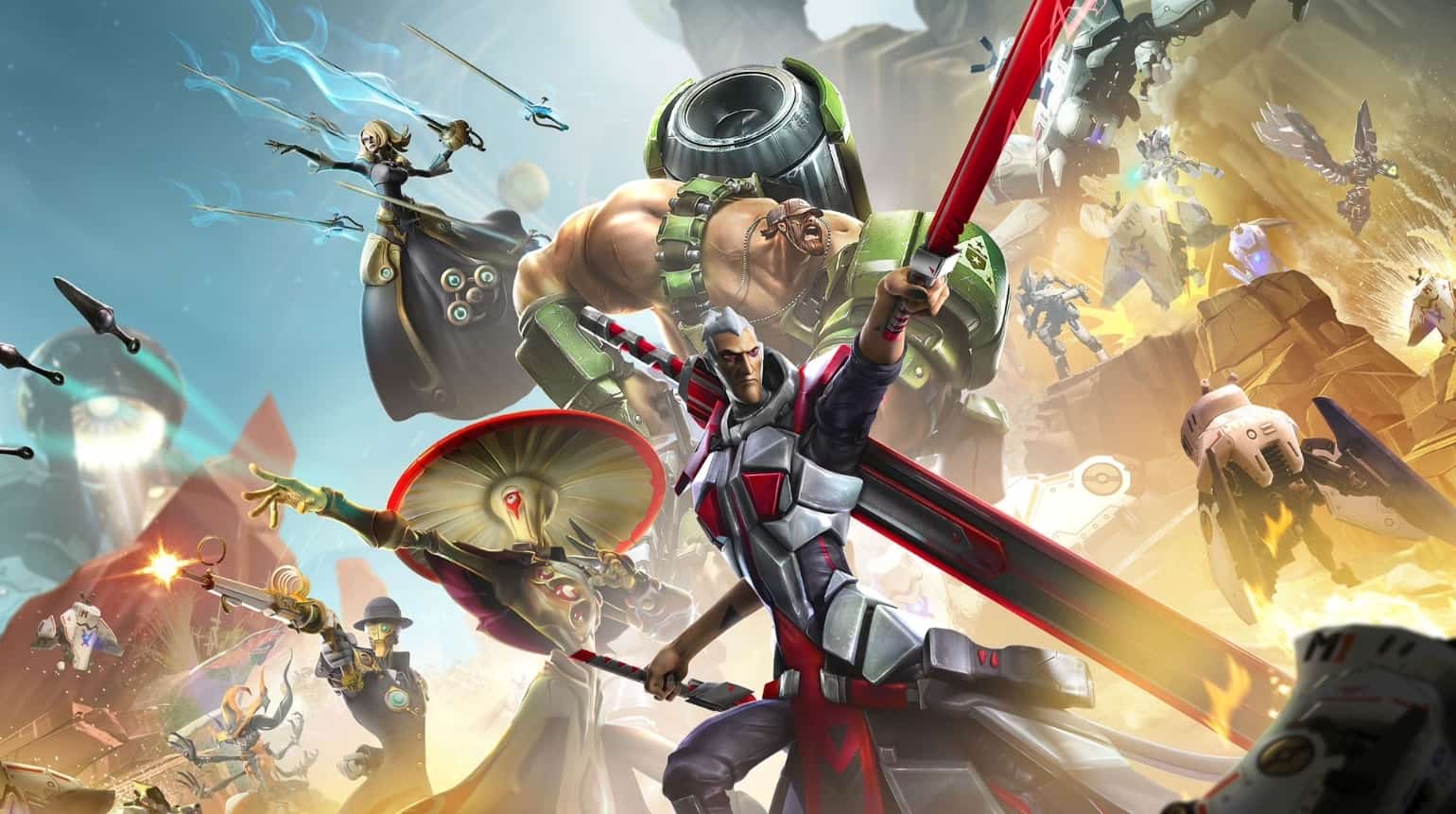 Developer: Gearbox Software
Metacritic Score: 69%
In my opinion, Battleborn has been one of the most overlooked team shooters in the last decade. Similar to Paladins, each of the characters has a preset weapon, which they cannot swap. They also have passives, talents, skills, and ultimate abilities, adding to the complexity of the game.
As a veteran MOBA player, I appreciate the fact that developers added the Helix system. Like in Dota and League of Legends, characters gain levels during a match. With each new level, they get a Helix point which they can assign to improve passives, talents, and abilities. There are also Helix mutations that further add to the customization.
Overall, Battleborn feels refreshing and unique. It's much more similar to titles like Overwatch and Paladins, which focus on abilities, not necessarily shooting. However, if you're growing bored with VALORANT, this title can provide something new and exciting.
Honorable Mentions
Aside from these entries, there are a few other shooters that should have a spot on our list. Although they might not be as perfect of choice for VALORANT players, they still have certain traits that you might find enticing.
Lots of my honorable mentions are somewhat obscure games, or in their betas/alphas, so I wouldn't blame you if you haven't heard of them. Check them out:
Realm Royale
Spacelords
Borderlands 3
PlanetSide 2
Ring of Elysium
The Outer Worlds
Quake Champions

The Flops
When you're playing a lot of games, you are bound to encounter a few stinkers. Luckily for our loyal readers, I was willing to take a few bullets for the team.
In the last few years, I've played a few shooters that have almost no redeeming qualities. So, if you're a VALORANT fan, and are looking for a similar experience, here are the titles you should avoid at all costs:
Chasing Dead
Orc Slayer
The Walking Dead: Survival Instinct
007 Legends
Takedown: Red Sabre
Blackwater
Enemy Front
FAQs
Question: What game is most similar to Valorant?
Answer: In my opinion, Counter-Strike: Global Offensive has numerous similarities to VALORANT. Both of these games place emphasis on shooting. The weapon choices and their behaviors are extremely similar, almost being carbon copies. The main difference between the two is that VALORANT is faster and more colorful.
Aside from this title, there are numerous other games you could try. Overwatch, Paladins, and Battleborn are excellent choices if you're looking for a MOBA shooter. Escape from Tarkov, Rainbox Six Siege, and Apex Legends are better for players who want to play tactical shooters.
Question: Is Valorant harder than CS: GO?
Answer: Most Counter-Strike veterans agree that CS: GO is harder than VALORANT. Although the weapons and buying systems are similar, it takes a lot of time to improve your mechanics and aiming in Counter-Strike.
However, there are also certain things that are challenging when playing VALORANT. For example, while CS: GO maps feel much more static, numerous map features make it difficult to gain full control of an area when playing VALORANT.
Question: Is Apex Legends better than Valorant?
Answer: Although they share some similarities, Apex Legends and VALORANT have completely different pacing and goals. Whether you prefer one or another is up to you.
Generally speaking, VALORANT is much better for players looking for a hardcore gunplay experience. Apex Legends puts more emphasis on scavenging, and the battle royal format adds a certain level of unpredictability to games.
Conclusion
VALORANT is an incredible game that takes hours upon hours to master. Its highly competitive nature is the main reason why gamers are so captivated by it.
Unfortunately, despite all its positives, VALORANT can be extremely stressful. If you're looking for a way to reset, you can try some other tactical shooters and weapon MOBAs, and then return to your favorite title.
In my opinion, CS: GO is the best replacement for VALORANT. Counter-Strike can help you improve shooting in a much more relaxed environment. In many ways, the two titles are interchangeable, so CS: GO can serve for accuracy practice. Aside from this title, VALORANT players can try Apex Legends, Rainbow Six Siege, Overwatch, Team Fortress 2, and a few other games.