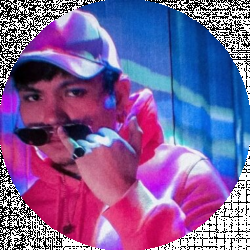 Latest posts by John-Carlo Vijuan
(see all)
TenZ is one of the hottest names in E-Sports today. He is a former professional player in Counter-Strike: Global Offensive (Cloud9) and a current Valorant player for the behemoth E-Sports team called the Sentinels.
With his flashy plays and insane aiming ability, he's able to make the best out of every situation. Do you want to play like Tenz? Let's get to know Tenz Valorant settings, including his P.C. Setup, and even his journey to becoming a dominant E-Sports player.
Who is TenZ?
Early Career in Counter-Strike: Global Offensive
Tyson Ngo A.K.A. TenZ is a Canadian player who currently plays for the Sentinels. Born on May 5, 2001, Tenz started exploring video games at the age of 12. A bit too late if you ask me, but it's better late than never. He began as a Counter-Strike: Global Offensive professional player, and there were only 24 professional players in his country.
It goes to show how good he was in F.P.S. games that Cloud9 saw the potential in him to grow as a professional E-Sports player. He started his Youtube channel in 2014, where he uploaded highlights and clips of his Counter-Strike: Global Offensive gameplay.
TenZ started his professional career in 2017, participating in small events, tournaments, and such. He then joined Cloud9 in 2019, which he found minimal success with. A few months later, TenZ quit the competitive scene to pursue his new career as a streamer and content creator.
In one of his streams, TenZ revealed that he had several issues with his previous organization, stating that he was not getting along with teammates and other team members.
At this time, Tenz transitioned into Valorant, the newest and most hyped game that is a "Counter-Strike: Global Offensive" killer. As with TenZ's immense skill in F.P.S. games, he quickly became the first North American player to get to Radiant, the highest rank in Valorant.
Cloud9 once again recruited TenZ; however, similar to his first run, he did not find any success. Leaving him to step down from the pro scene and return to his streaming career.
The Move to Sentinels
Sentinels asked TenZ to make a comeback to the pro scene during V.C.T. Stage 2: Masters. The decision to have TenZ pave the way for Sentinels resulted in the team procuring the top spot at the event.
The superstar popped off, paving the way in K.D.A. (Kills/Deaths/Assists) with 206 kills, 139 assists, and 55 deaths in the tournament. TenZ was also the M.V.P. for the entire tournament, coming up big when the team needed him the most.
Since Cloud9 technically loaned TenZ to Sentinels, Sentinels forced a buyout to acquire TenZ that amounted to around $1.25 million, based on several reports. With Sentinels, Tenz proceeded to go on a winning spree, claiming multiple championships and placing first in the year 2021.
As of today, Sentinels have been struggling to find their footing with the introduction of new seasons, maps, and new agents. However, knowing the team, they'd likely bounce back from the slump and get back to their A-Game as soon as possible.
Tenz: Valorant Settings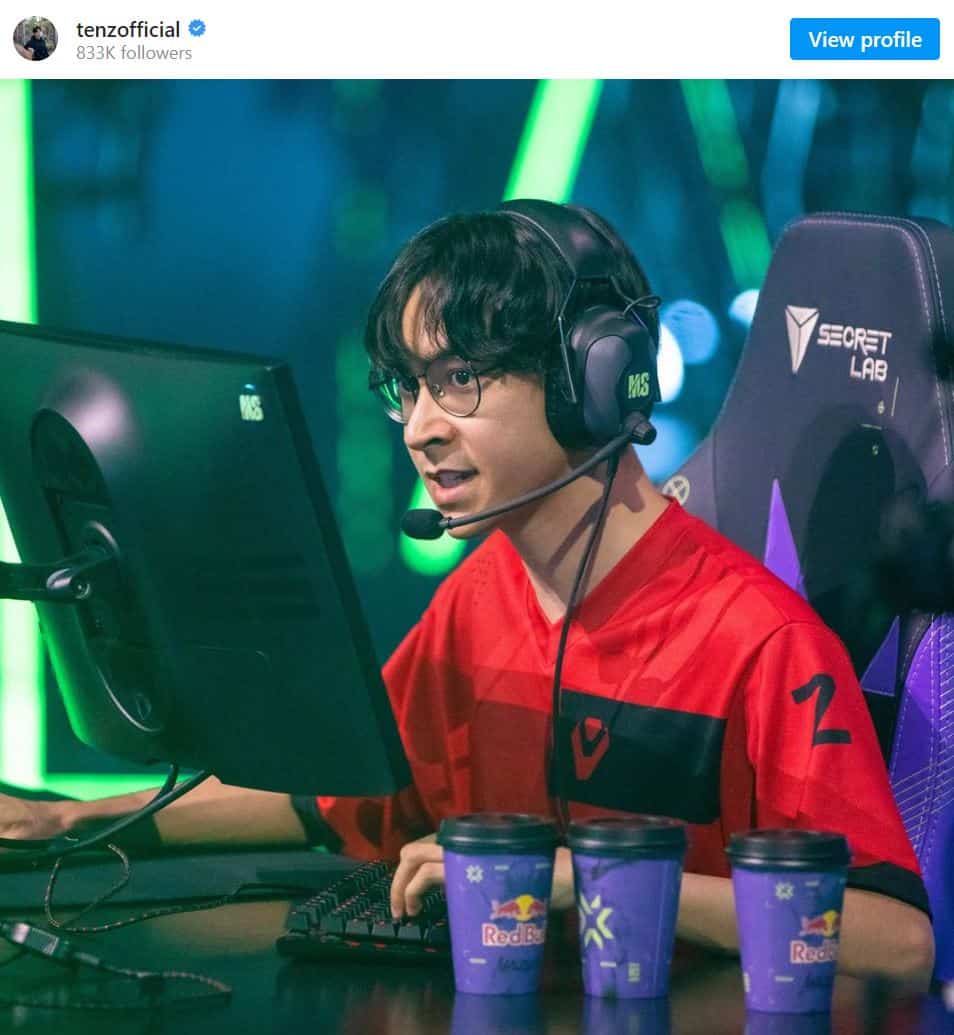 Note: You can change all of these settings in-game except the Mouse D.P.I., Polling Rate, Windows Sensitivity, and Raw Input Buffer.
According to prosettings.net, here are TenZ's settings in Valorant:
Mouse
D.P.I. – 800
In-game Sensitivity – 0.465
eDPI (In-game Sensitivity multiplied by the Mouse D.P.I.) – 372
Zoom Sensitivity – 1.15
Polling Rate – 1000 Hz
Windows Sensitivity – 6
Raw Input Buffer – Off
Crosshair
Primary
Color – Cyan
Outlines – Off
Center Dot – On
Center Dot Opacity – 1
Center Dot Thickness – 1
Inner Lines
Show Inner Lines – On
Inner Line Opacity – 1
Inner Line Length – 2
Inner Line Thickness – 1
Inner Line Offset – 2
Movement Error – Off
Firing Error – On
Firing Error Multiplier – 1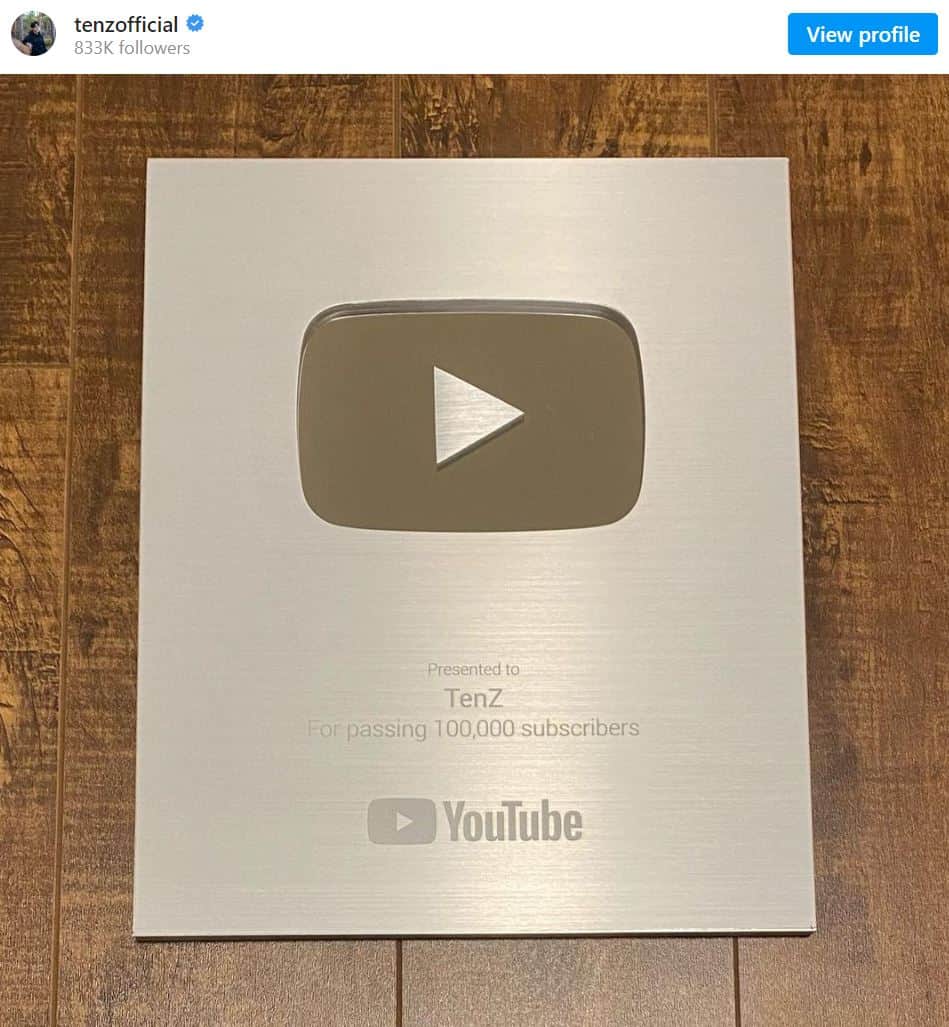 Outer Lines
Show Outer Lines – Off
Movement Error – Off
Firing Error – Off
Keybinds
Walk – Left Shift
Crouch – Control
Jump – Mouse Wheel Down
Use Object – E
Equip Primary Weapon – 1
Equip Secondary Weapon – 2
Equip Melee Weapon – 3
Equip Spike – 4
Use/Equip Ability: 1 – Mouse 4
Use/Equip Ability: 2 – Mouse 5
Use/Equip Ability: 3 – C
Use/Equip Ability: Ultimate – F
Map Settings
Rotate – Rotate
Fixed Orientation – Based on Side
Keep Player Centered – On
Minimap Size – 1.2
Minimap Zoom – 1
Minimap Vision Cones – On
Show Map Region Names – Always
Video Settings
General Video Settings
Resolution – 1920 x 1080
Aspect Ratio – 16:9
Aspect ratio Method – Fill
Display Mode – Full Screen
Graphics Quality
Multithreaded Rendering – On
Material Quality – Low
Texture Quality – Low
Detail Quality – Low
U.I. Quality – Low
Vignette – On
VSync – Off
Anti-Aliasing – MSAA 2x
Anisotropic Filtering – 2x
Improve Clarity – Off
Experimental Sharpening – Off
Bloom – Off
Distortion – Off
Cast Shadows – Off
It's no surprise that TenZ has a low sensitivity and settings for Valorant. Having a low sensitivity gives TenZ the control he needs to have more precision and accuracy with his aim. For the low graphical settings, many professional players prefer this for a much better in-game performance in terms of F.P.S. and fewer frame drops.
TenZ: P.C. Setup Including Peripherals
Now that you know TenZ's in-game settings, let's look at his P.C. setup and peripherals if you want to have the same experience as the Canadian superstar.
Peripherals
Monitor: ASUS R.O.G. Swift PG259QN
This monitor is explicitly built for E-Sports players with a whopping 360 Hz refresh rate, 1080p resolution, and an IPS display. The high refresh rate coupled with G-Sync should give you a competitive advantage over other players.
Not to mention the monitor's "Gamer-Like" aesthetic, from the stand, to the Republic of Gamers Logo. Every millisecond counts, especially in Valorant; hence Tenz chose this monitor for its features.
Planning to buy the ASUS R.O.G. Swift PG259QN? Here's a video review that we recommend:
Mouse: FinalMouse Starlight-12
Finalmouse Starlight-12 is a light-wireless mouse under 50 grams. FinalMouse Starlight-12 is available in small and medium sizes; 42 grams for small and 47 grams for medium. The only mouse that can come close to its weight is the Logitech G-Pro X Superlight.
As for the DPI, it has a minimum of 400 DPI all the way up to 3,200 DPI with four preset DPI settings. Accompanying its FinalSensor, the mouse has a minimum lift-off distance of 1.2 mm and a maximum polling rate of 1000 Hz. With its ambidextrous layout, the FinalMouse Starlight-12 is accessible to anyone willing to be like TenZ.
There's also a new model of the FinalMouse Starlight, which is the Pro version. FinalMouse teamed up with TenZ to create a new mouse, tailored to the Canadian superstar himself. The mouse will be up for sale on July 17, 2022.
Keyboard: Xtrfy K5 RGB Compact
Branded as one of the most customizable gaming keyboards for E-Sports players, the Xtrfy K5 RGB Compact has almost an entirely modular build. From the frame to the keycaps, all the way down to the switches, you can easily customize the look and feel of your keyboard.
With the SuperScan Technology endorsed by Xtrfy, this keyboard can scan keyclicks every half a millisecond so that it can detect your keystrokes as quickly as possible. Lastly, Xtrfy is the first brand to use an LED Strip for their keyboard instead of individual LED bulbs, making it shine and look fantastic in the dark.
Headset: Xtrfy H2
The Xtrfy H2 gaming headset is a cheap pair of headphones that sports a sleek-matte black design. Since it is branded as a gaming headset, expect a powerful bass with minimal tuning to the mids and an overall good sound stage to help you better track footsteps.
According to reviews, there are problems when it comes to sound isolation due to the lack of clamping force. It's also good for listening to music and watching movies, and overall, for a cheap price, you'll be getting a good quality headset for gaming.
Mousepad: Artisan Hayate Otsu
The Artisan Hayate Otsu boasts itself as one of "THE" mousepads to get if you're into E-Sports and competitive games.
It's a revamped version of the Artisan Hayate, sporting a more densely weaved surface than the base version. According to this review, it's very smooth when gliding your mouse, which is crucial in Valorant. Overall, it's a solid choice, and it's no surprise that TenZ uses a high-end mousepad for his daily use.
P.C. Specs
Processor: AMD Ryzen 9 5900X
Graphics Card: ASUS Geforce RTX 3090
Motherboard: ASUS ROG Crosshair VIII HERO
Memory: G.SKILL Trident Z NE. 32 GB
Chassis/Case: LIAN LI PC-011
SSD: Samsung 970 EVO Plus 1 TB
Power Supply.: Corsair AX1000
Cooler: NZXT Kraken X73
Accompanying the peripherals, TenZ also uses a beast of a P.C. His computer is built for multi-tasking, which is crucial since he is a content creator and a streamer. Valorant is a C.P.U. dependent game; hence he needs a beefy processor to aid with the streaming and rendering of the game.
Couple that with the most powerful graphics card, and he's able to max his 360 Hz monitor with ease. If you're familiar with his streams, his girlfriend, Kyedae, infamously pranked TenZ and pretended she dropped his graphics card while building his pc.
Additional Accessories
Gaming Chair: Secretlab Titan EVO 2022
Microphone: Shure SM7B
Boom Arm: Rode PSA1
Audio Interface: TC-Helicon GOXLR Mini
Mouse Bungie: ZOWIE Camade
Lastly, since TenZ is a streamer, he needs a decent set of extra peripherals. The Secretlab Titan EVO 2022 is one of the most comfortable chairs available in the market, which he ideally chose because he'll be sitting in it for hours.
The Shure SM7B and the Rode PSA1 accompanied by the TC-Helicon GOXLR Mini is an ideal audio input for streaming because of its quality and makes his streams sound professional. His mouse bungie is a ZOWIE Camade is a perfect accessory for his mouse cable, so he can easily use and charge the mouse simultaneously without the annoying "mouse cable tangles."
TenZ: Achievements and Awards in Valorant
9-12th in the Valorant Champions 2021 (Sentinels)
5-6th in the VCT 2021: Stage 3 Masters – Berlin (Sentinels)
1st in the VCT 2021: North America Stage 3 Challengers Playoffs (Sentinels)
1st in the VCT 2021: North America Stage 3 Challengers 1 (Sentinels)
1st in the VCT 2021: Stage 2 – Reykjavik (Sentinels)
1st in the VCT 2021: North America Stage 2 Challengers Finals (Sentinels)
1st in the VCT 2021: North America Stage 2 Challengers 2 (Sentinels)
1st in the VCT 2021: North America Stage 1 Masters (Sentinels)
3rd in Pop Flash (Cloud9)
2nd in PAX Arena Invitational (Cloud9)
Personal Take: Is it Ideal to Copy a Pro Player's Setup?
You can have all the equipment in the world, yet skills and game-sense are something money can not buy. Ideally, you would want to find your own settings and play to your strengths. If you're more comfortable with wrist aiming over arm aiming, then you should not copy TenZ's settings.
This tip is mainly due to other people shining in the game without copying others' playstyle, and it's better to be good at what you're comfortable with rather than mimicking others. Although his setup and experience, especially with his P.C. and peripherals, will surely get you an advantage, there are other ways that you can compensate, such as regular training, scrimmages, coaching, etc.
FAQs
Question: Who is TenZ's Girlfriend?
Answer: TenZ has been teasing his girlfriend in youtube videos prior to her debut. TenZ later revealed that it was Kyedae Shymko, a fellow Canadian content creator. A lot of people seem to have a positive reception for their wholesomeness in their Youtube videos, and we can see them both streaming and playing Valorant together on Twitch.
Question: Is TenZ colorblind?
Answer: As a competitive player, you'll be surprised to find out that TenZ is actually colorblind. He has Protan colorblindness with moderate severity. Protan is a type of red-green color blindness, and there have been clips of TenZ trying out colorblind glasses for the first time while playing Minecraft!
Question: How Much is TenZ Earning?
Answer: According to this website, TenZ earned approximately $130,000 from his tenure as a professional player (Both in Counter-Strike: Global Offensive and Valorant). That's not including the salary he earns under contract with the team he signed with. As far as his streaming career goes, TenZ has amassed 2.8 million followers on Twitch, and he gets a lot of income from his streaming career. Net Spot Worth's estimate of TenZ's net worth could be as high as $2.47 million.
Tenz Valorant Settings Guide: Conclusion
Hopefully, we have provided you with enough information to live the "TenZ" experience at your home. Whether it's from his Valorant settings to his personal computer, you can indeed imitate his experience, but his skills and game knowledge will remain solely to him.