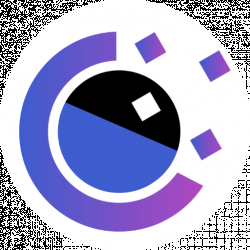 Latest posts by MOBA Now Team
(see all)
In League of Legends, Phase Rush is a keystone/rune popular amongst mages, and one might ask why that is the case. Does Phase Rush offer utilities that these champions can't get from other runes? Does it cover up for the areas where mages fall short in the game? The answers to these questions come when we deeply examine the rune.
Phase Rush is a keystone under the Sorcery Rune Tree that grants a burst of movement speed whenever you hit an enemy champion with three (3) separate attacks or abilities. You can mix up attacks and abilities to proc it as both count towards the required condition for the rune.
As a result of its effect, Phase Rush is 99% exclusive to the midlane because the extra movement speed allows quicker maneuvers and repositioning during trades with an opponent.
Before writing this guide, I went through replays of proficient mage players and midlaners to gain an insight into the inner workings of Phase Rush. Not only is the rune good for trades and skirmishes, but it also provides a window for making quick escapes and outplays.
Mages have limited mobility, and assassins take advantage of this weakness to catch and burst them down. However, these magicians have an opportunity to outmaneuver their opponents by utilizing the burst of extra movement speed.
On the other hand, you might encounter this rune on different champions like some bruisers. These champions need extra movement speed to stick to an opponent, and Phase Rush helps in this regard. However, do not forget to fulfill the condition to trigger the rune. Failing to do this correctly will render the rune useless and potentially affect your gameplay.
Phase Rush In-Game Description

Hitting an enemy champion with 3 attacks or different abilities within 4 seconds grants 15 – 40% move speed based on level and 75% slow resistance.
This is increased to 30 – 60% move speed for melee champions.
Buff Duration: 3 seconds
Rune Cooldown: 10 seconds – 30 seconds
Phase Rush Rune Application
From its description, you will notice that this rune excels more in 1v1s and small-scale skirmishes. Movement speed is a crucial attribute in League of Legends as it allows you to reposition quickly, cover distances faster and even make an escape in dire situations.
This stat has so much importance the game developers added a mythic item to provide additional movement speed. Shurelya's Battlesong is a mythic support item that grants a burst of extra movement speed to its caster and every ally close to them.
In the same way players can activate this item to get the movement buff; they can also trigger Phase Rush when it is off cooldown. However, you can not press a button to activate Phase Rush; instead, you need to push out attacks.
As I mentioned earlier, the attack sequence does not matter in proccing the rune. Whether you hit the opponent with two abilities and an auto-attack (AA) or two AAs and one ability, you will get the same result.
How to Use Phase Rush in Lane
One way to apply this rune is to trigger it during trades during the early game, especially when going up against skill-shot-based champions. The extra movement speed will allow you to dodge non-targeted enemy abilities, making you get the better of the trade.
Although this might take some getting used to, another way to benefit from Phase Rush is using it to escape ganks. All you need to do is dish out the necessary attacks on one of your opponents while trying to move to safety. Once the rune triggers, use the extra speed to create more distance between you and the attackers.
How to Use Phase Rush in Team Fights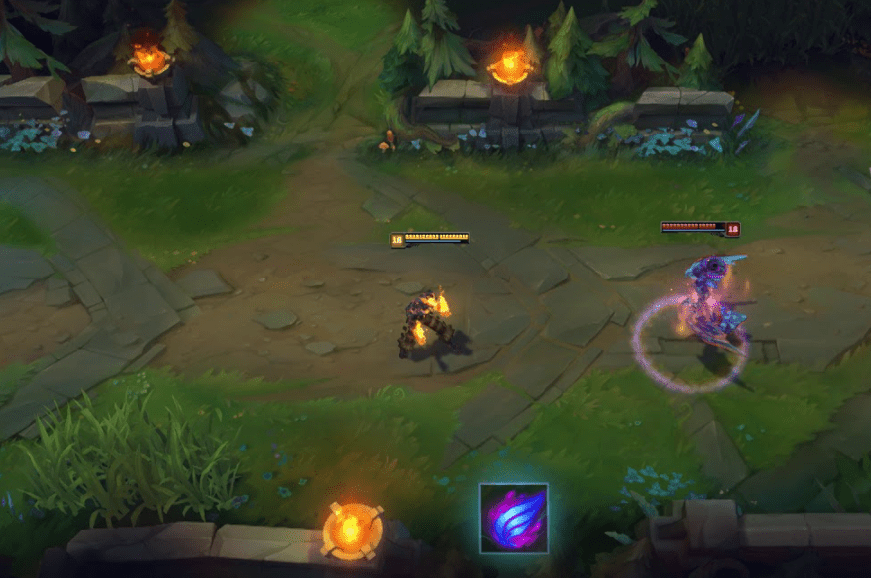 Quickly repositioning to dish out optimal damage is the most crucial advantage that Phase Rush gives during team fights. However, remember to proc the rune first before making that flashy play.
Mages mainly operate as the team's backline during full-blown fights, and their squishiness makes them prime targets for enemy assassins and divers. However, Phase Rush helps with quick getaways to avoid certain death under challenging situations.
For this aspect, remember that Phase Rush grants extra movement speed and gives 75% resistance to slows. This detail means that enemy champions will have a hard time slowing you down whenever the rune triggers on you. In summary, you can not only increase your chances of survival in team fights, but you can also increase the amount of damage output by maintaining the proper position during fights.
Runes That Work Well With Phase Rush
To allow you understand quickly understand this section, I divided it into two parts:
Runes in the same tree as Phase Rush
Other rune trees (secondary runes) to pair with Phase Rush
The Same Rune Tree
Tier 2

Nullifying Orb

Effect
When you take damage that would reduce your health below 30%, gain a shield that absorbs 40 – 120 magic damage based on level (+0.1 AP and +0.15 bonus AD) for 4 seconds.
Cooldown: 60 seconds.
Nullifying Orb is more of a defensive rune as it grants a shield against magic damage (AP) when your health becomes low. Do not mistake taking the extra shield for granted, as it can help keep you alive.
Picking this rune affords you more survivability as a mage, but it is generally better on frontline champions going up against comps with heavy magic damage. Manaflow Band is the best tier 2 sorcery rune for mages, in case you are wondering.
Manaflow Band

Effect
Hitting an enemy champion with an ability permanently increases your maximum mana by 25, up to 250 mana. After reaching 250 mana, restore 1% of your missing mana every 5 seconds.
Cooldown: 15 seconds
Manaflow Band offers the best utility for mages by helping them manage mana issues. As a class of champions heavily dependent on mana, mages are useless without it. By increasing the overall mana periodically and restoring a percentage after reaching full capacity, the rune ensures that these champions can draw on their mana pool to inflict more damage on the enemy.
Note: This rune remains the best tier 2 sorcery rune for mages. Do not forget.
Honourable Mention – Nimbus Cloak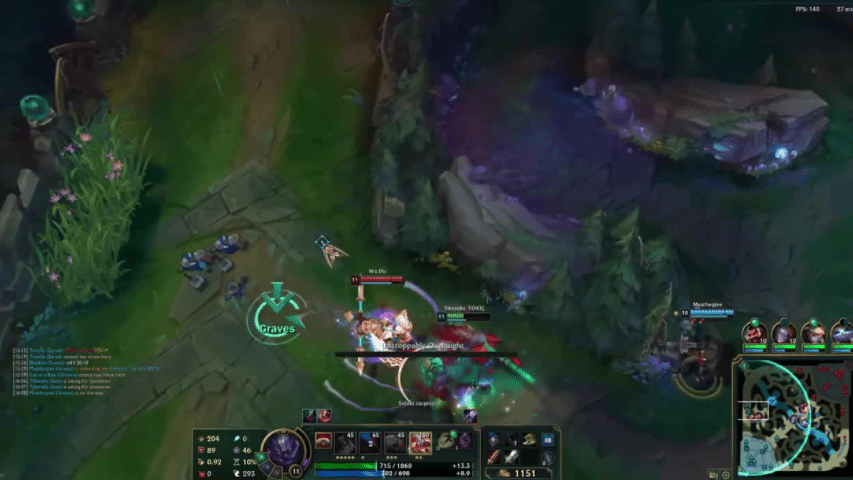 Effect
After casting a summoner spell, gain a movement speed increase that lasts for 2 seconds and allows you to pass through units.
Increase: 5% – 25% move speed based on the summoner spell cooldown. (Higher cooldown summoner spells grant more move speed).
Nimbus Cloak provides a more direct means to gain extra movement speed bursts than Phase Rush. All you need to proc the rune is to activate one of your two summoner spells. However, since these spells have long cooldowns, you should use them wisely.
Note: The lowest summoner spell cooldown is 180 seconds on Barrier and Ignite without items and rune modifications. Only Summoner Rift-viable spells and, I excluded Smite.
Tier 3

Transcendence

Effect
Gain bonuses upon reaching the following levels:
Level 5: +5 ability haste.
Level 8: +5 ability haste.
Level 11: On champion takedown, reduce the remaining cooldown of basic abilities by 20%.
Transcendence remains the best tier 3 sorcery rune for mages because of its offers. More ability haste means lesser cooldown for your abilities, and for a champion class that depends on abilities for damage, this stat works well.
Like the description, you gain extra 5 ability haste at level 5, an additional 5 at level 8, and a reduced cooldown on non-ultimate abilities at level 11 upon getting a kill or assist. These effects shine in extended team fights as you dish out more damage because of lower cooldowns.
However, you might sometimes go up against a team composition that requires you to pick Absolute Focus.
Absolute Focus

Effect
While above 70% health, gain an adaptive bonus of up to 18 attack damage (AD) or 30 ability power (AP) based on level. Grants 1.8 attack damage or 3 ability power at level 1.
Absolute Focus performs better on mages in two scenarios:
The champion has some degree of self peel
Champion can stay relatively healthy during fights. This attribute can be because of team composition or sustainability.
Since the rune only works when above 70% health, picking it on a champion who finds it hard to stay healthy defeats the rune purpose. Also, the extra AD or AP at level 1 helps in early skirmishes and trades.
Note: Celerity offers less value than the other tier 3 runes. It works better on champions with move speed-boosting abilities like Hecarim, Warwick, and  Nunu & Willump.
Tier 4

Scorch

Effect
Your next damaging ability hit sets champions on fire, dealing 15 – 35 bonus magic damage based on level after 1 second.
Cooldown: 10 seconds.
Scorch is a potent early game rune because it contributes to damage output during trades and early skirmishes. Since Phase Rush gives only extra movement speed, Scorch makes up for the damage it lacks for trades in the laning phase.
Generally, you pick Scorch for early game performance and Gathering Storm for late-game performance.
Gathering Storm

Effect
Every 10 minutes, gain AD or AP, adaptive
10 min: +8 AP or 5 AD
20 min: +24 AP or 14 AD
30 min: +48 AP or 29 AD
40 min: +80 AP or 48 AD
50 min: +120 AP or 72 AD
60 min: +168 AP or 101 AD
Gathering Storm exists as the ultimate rune for long games. An average League of Legends match lasts for around 30 minutes, more or less sometimes. The longer the game extends, the greater the extra adaptive damage you gain.
This attribute makes Gathering Storm the best late-game rune for any champion who picks the sorcery tree. Whether you select it as a primary or secondary rune, never forget to pick this rune. The only exception is if you need more trading power in the early game, then choose Scorch instead.
Waterwalking

Effect
Gain 25 move speed and an adaptive bonus of up to 18 attack damage or 30 ability power (based on level) when in the river.
Waterwalking excels on mages who love to roam a lot or have enough pushing power to gain lane priority to help fight in the river. Junglers sometimes clash over the scuttle crab, and teams mostly fight over Dragon. During such fights, this rune comes into play because they occur in the river areas.
The buff procs immediately you step into the river and remains active until you leave. Pretty cool, right?
Secondary Runes
Dominion Rune Tree

Tier 2
Cheap Shot

Effect
Damaging champions with impaired movements or actions deals 10 – 45 bonus true damage (based on level).
Cooldown: 4 seconds.
Since most mages have either a slow or stun, this rune can come in handy for dealing more damage to targets. However, for mages with a need for more survivability, Taste of Blood remains the better tier 3 choice.
Taste of Blood

Effect
Heal when you damage an enemy champion.
Healing: 18 – 35 (+0.2 bonus AD, +0.1 AP) health (based on level).
Cooldown: 20 seconds.
The healing from Taste of Blood triggers from either offensive abilities or attacks. It allows you to stay healthy during trades and skirmishes. Most mages opt for this rune among the other tier 3 domination runes because of its sustain.
Note: Sudden Impact does not work on immobile mages because it only procs after you exit a dash, leap, or teleport. Consider picking it on champions like Hecarim, Ekko, and Diana.
Tier 4
Ravenous Hunter

Effect
Omnivamp: 1.5% per Bounty Hunter stack.
Bounty hunter stacks are earned the first time you get a takedown on each enemy champion.
Note: Omnivamp is only 33% effective when dealing area of effect (AoE) damage or damage through pets.
Ravenous Hunter grants healing from every damage you deal, both auto-attacks and abilities (Omnivamp). However, you need to secure a kill or assist on each enemy champion to enjoy this effect fully. The condition is relatively easy to achieve, and Ravenous Hunter excels at sustaining your champion through fights in the late game. Remember that you also heal from your offensive abilities.
Ultimate Hunter

Effect
Your ultimate gains 6 ability haste, plus an additional 5 ability haste per Bounty Hunter stack.
Bounty hunter stacks are earned the first time you get a takedown on each enemy champion.
To simplify it, Ultimate Hunter reduces the overall cooldown of your ultimate ability based on the number of unique takedowns you get.
This rune works well for game-changing ultimate with high cooldowns like Amumu's R-Curse of the Sad Mummy. Otherwise, go for Ravenous Hunter.
Precision Rune Tree
Tier 2

Presence of Mind
Effect
Damaging an enemy champion increases your mana regeneration by 1.5 – 11 (80% for ranged) mana per second for 4s. All energy users gain 1.5 energy per second instead.
Takedowns restore 15% of your maximum mana or energy.
Presence of Mind helps with mana issues based on its description, making it ideal as a secondary rune for mages. Its takedown effect also helps with continuous damage in extended fights as the mana refund comes in handy.
Tier 4

Coup De Grace

Effect
Deal 8% more damage to champions who have less than 40% health.
Coup De Grace excels at securing kills on enemy champions because it allows you to deal more damage to them the lower their health drops.
Coupled with runes like Presence of Mind and Transcendence, you can quickly kill enemies to get the mana and cooldown refunds. This interaction ensures you can keep fighting and dealing damage through extended fights.
Cut Down

Effect
Deal 5% to 15% more damage to champions, based on how much more max health they have than you.
Bonus damage scales up linearly against enemies with 10% to 100% more maximum health than you.
You always want to take Cut Down whenever you go up against teams with tanks who build lots of HP. The rune lets you deal more damage to enemy champions based on their overall health than you.
This effect helps deal with tanky compositions in the late game where the enemy frontlines have built huge health pools.
Inspiration Rune Tree
Tier 2

Magical Footwear

Effect
You get free boots at 12 minutes, but you cannot buy boots before then. Each takedown you get makes your boots come 45 seconds sooner.
This rune allows you to focus gold on getting items faster, and if you get an assist or kill, it arrives more quickly. It might not look like much, but Magical Footwear is a good rune in the current meta because every tiny gold matters.
With the early purchase of your first item, you can begin to contribute more to your team's victory.
Perfect Timing

Effect
Gain a free Commencing Stopwatch. After 14 minutes, it can be used for a one-time stasis effect.
Each takedown you get shortens this timer by 120 seconds.
Entering stasis mode is one of the escape mechanisms available to squishy champions like mages. In this mode, you become untargetable and invulnerable for the stasis duration.
Typically, Zhonya's Hourglass performs this function when you activate it. However, this rune gives you the active component of this item for free (Stopwatch). Although you can only use the piece once, you can build it into Zhonya's as you would the item.
Tier 3
Biscuit Delivery

Effect
Gain a free Biscuit every 2 mins, until 6 minutes. Consuming or selling a Biscuit permanently increases your maximum mana and restores health and mana.
Biscuit Delivery helps keep you healthy during the landing phase as you will take part in trades and skirmishes. Remember that consuming or selling the Biscuit for gold will still increase the max mana. Since you receive three biscuits from this rune, use them wisely.
Tier 4

Cosmic Insight

Effect
+18 Summoner Spell Haste.
+10 Item Haste.
Cosmic Insight grants reduced cooldown on both summoner spells and every active item you purchase. These items include Zhonya's Hourglass, which plays a massive role in helping mages survive against assassins. Getting items and summoner spells off cooldown as soon as possible contributes to staying alive.
Time Warp Tonic

Effect
Potions and Biscuits grant some restoration immediately. Gain movement speed while under their effects.
Time Warp Tonic plays an essential role in early game sustainability for champions. It is good to start with a corrupting potion because it synergizes well with this rune during trades. Together with Biscuit Delivery, you can stay healthy all through the laning phase.
The movement speed you gain from Time Warp Tonic can surprise opponents when combined with Phase Rush.
Champions that Use Phase Rush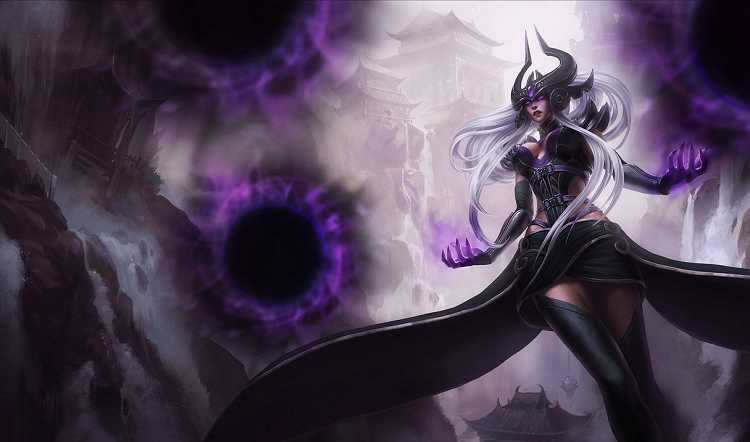 Like I mentioned earlier, mages use this rune the most, although some benefit more from other runes like Arcane Comet. On the other hand, some bruisers also use the rune as the extra movement speed helps them stick to opponents.
Mages
Syndra
Ryze
Orianna
Viktor
Neeko
Cassiopeia, etc.
Bruisers
Hecarim
Nunu and Willump
Garen
FAQs
Question: What Does Phase Rush Do?
Answer: Phase Rush grants extra movement speed for 3 seconds when you hit an enemy champion with three separate attacks or abilities within 4 seconds.
Question 2: Does Phase Rush Work on Self Slows?
Answer: Yes, Phase Rush also reduces the effects of self slows.
Question 3: Did Riot Rework Phase Rush?
Answer: Yes, Riot reworked Phase Rush by changing the rune's effect to what it is now.
LoL Phase Rush Guide: Conclusion
Phase Rush performs differently compared to other sorcery keystones because of its non-damage nature. However, this factor does not reduce its competence and potency when you use it in the right way. While some players use it defensively, you should adapt it to any scenario you encounter, offensive or defensive.
Finally, secondary runes will always differ based on champions, and that is where champion-knowledge comes into play. Do not hesitate to adapt your runes to suit your opponent.